Looking to have a cozy outdoor fall party or spooky Halloween one this year? Get inspired with these fall party ideas for outdoor entertaining and celebrate the beauty and the bounty of the season in style.
Jasco Enbrighten Lights sponsored this post, but the opinions are my own.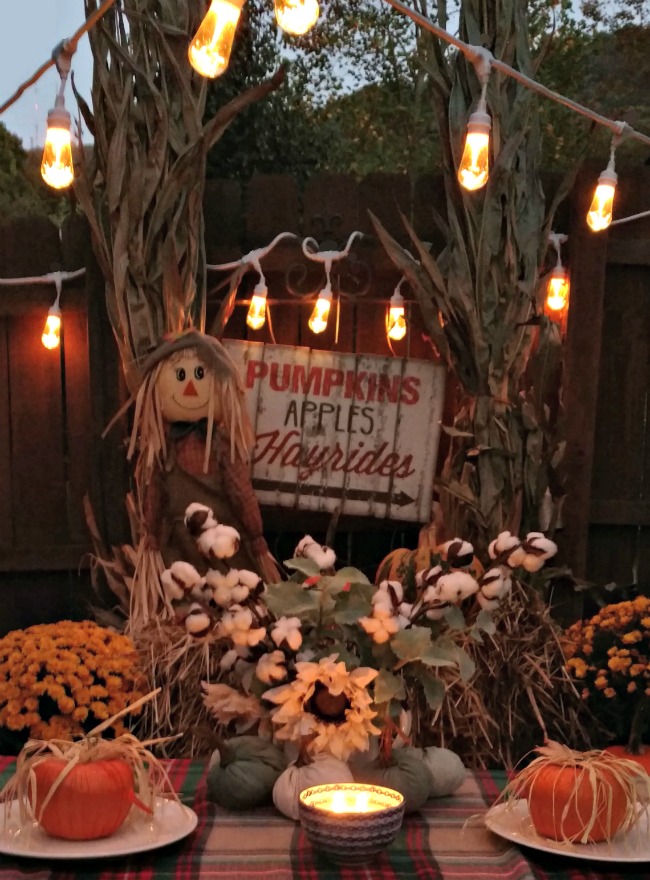 4 Tips for an Outdoor Fall Party
Tip 1) Add in Classic Fall or Halloween Decor
My first step in transforming an ordinary party into a fall party is, of course, the decor. You can go with the classic orange and browns or choose something less expected and go with greens and cranberry. Perfect for a fall palette but could also take you right into winter with a few simple changes. You could also go creepy and spooky for Halloween.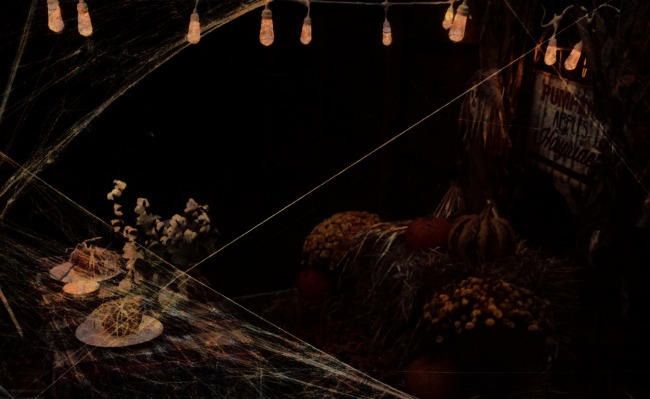 Since our upcoming Halloween party consists of all 9-10-year-olds we decided to keep it simple and mild. We went classic with hay bales, corn stalks, oranges, and browns. Why set up your fall decor only in the front yard? We spend a great deal of our time in our backyard so we choose to decorate the back instead this year.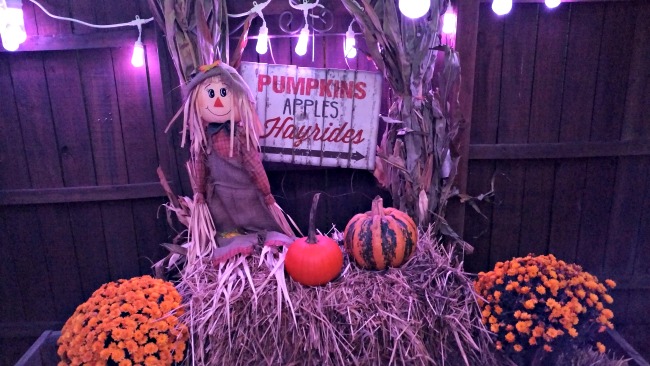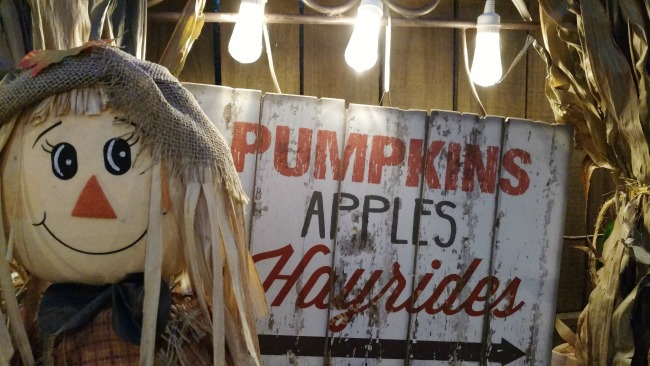 Tip 2) Set Up Relaxed Seating
Encourage conversation amongst your guests with chairs around a fire pit or a cozy tablescape.
Tip 3) Create Ambiance with Lighting
We have been using the Jasco's Enbrighten Seasons Color Changing Café Lights for a few fall seasons now and I can tell you they are top of the line when it comes to cafe lights.
The first thing that makes the Enbrighten Color Changing Café Lights top of the line for us is the fact that they are incredibly well made. You can just tell a difference in between the thickness of the cord on this strand of lights and the cords on your average one bought at a local supermarket. Not to mention they use LED bulbs that reduce energy over 95%. Plus you can connect 15 of these 48 ft strands together back to back. That means you have 750 feet of amazing ambient lighting for your fall party all plugged into one single outlet. Don't worry about whether you will be able to hang them because their variety of hanging options will make that super convenient and easy for you. We have a strand hanging around our patio that took a mere 30 minutes to hang.

These color changing bulbs have several selectable modes. You can choose to do a single color, a combo of 2 colors or they also have several preset color modes. Some of the preset modes being Halloween, Christmas, 4th of July, Spring colors and more. Check out the pictures below to get an idea of the fun colors available for Christmas and 4th of July.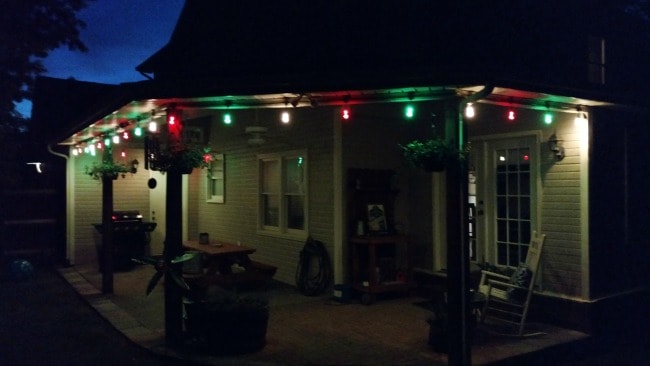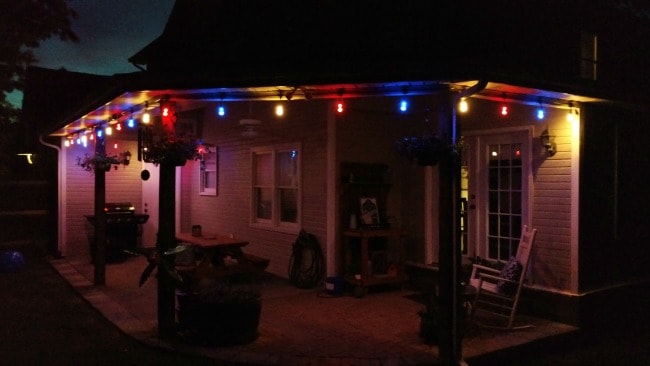 Tip 4) Yummy Treats!
The last step in making your Halloween or fall party a hit is adding in yummy treats.
Here are some of our favorites.