It's back to school time and that means having to start back on that morning and afternoon routine. It is important that we help our kids develop a system that works for them. Mornings and even afternoons can be a dreaded time of day but they don't have to be if you follow these simple back to school routine tips.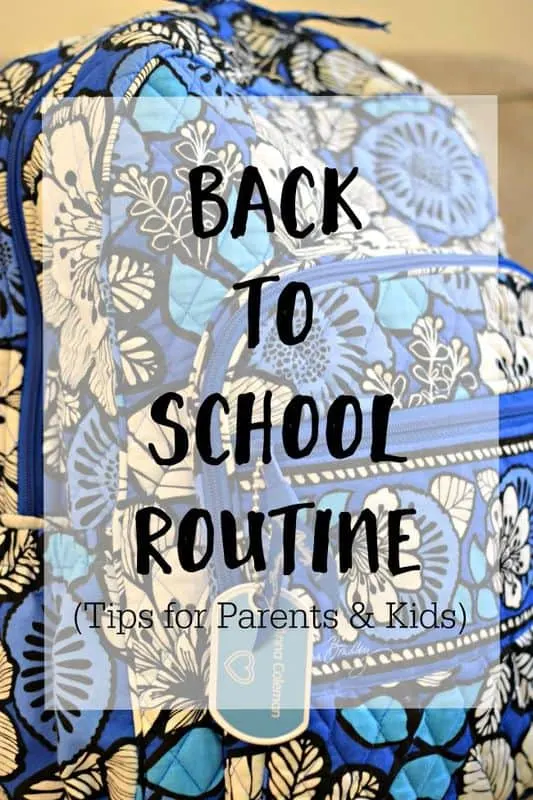 MORNING ROUTINE TIPS:
My first tip for getting your morning started right is starting it the night before. Think about what you can do the night before to keep your morning routine simple, quick and fuss free. Some good things would be making your child's lunch, setting out their school clothes and making sure their backpack has everything ready to go.
When it actually comes to the next morning waking up can be the hardest part about the entire morning. We like to deal with that by turning on the bathroom light and opening our daughter's bedroom door. She still has 30 minutes to sleep afterwards but that light shining in allows her to slowly wake up on her own.
The next thing is getting breakfast ate. In our house Jimmy Dean® has that under control for the most important meal of the day. It is easy breakfast meal prep when we already have hectic mornings ahead. It makes breakfast quick and easy with options like Jimmy Dean® Sausage, Egg & Cheese Croissant Sandwiches.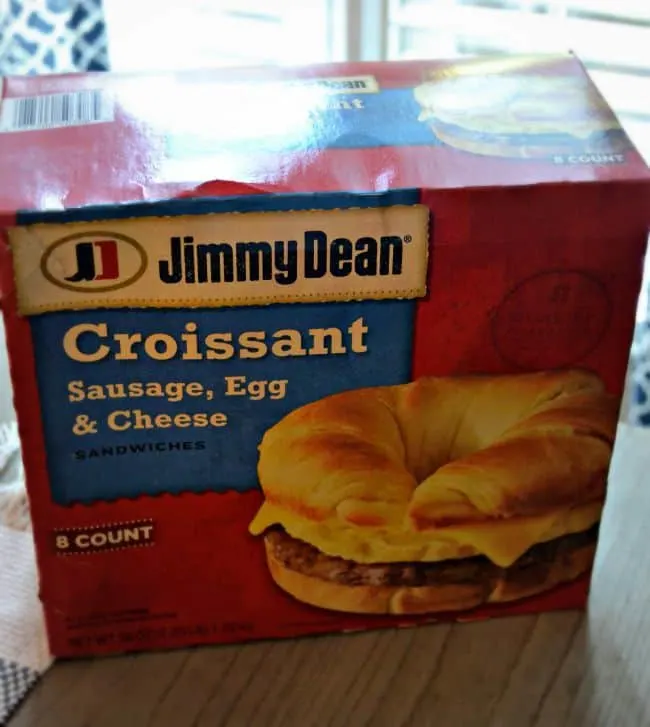 My child is a visual learning, like a lot of kids and adults too. I love list and they are great for visual learners. I simple way to easily keep kids on track in the morning and afternoon is to create a chart that can be checked off. Did they brush their teeth, eat their breakfast, make their lunch, etc. You can make your list on a white board so that it is reusable. Quick Tip: If you do the main list in permanent marker you can erase the everyday check marks without erasing all of your list content. If your list needs to change use a dry erase marker over top of the permanent and it will come right off.
AFTERNOON ROUTINE TIPS:
An afternoon routine is just as important as a morning routine. After school comes with a lot of distractions so having a strategic post-school routine is key. Keep using the check off list to keep your kids on track with homework and bedtime routine.
My first tip is have a spot that the school stuff goes. This goes back to making the morning routine easy when you have designated drop off zones. You aren't hunting all over for that lost school book or lunchbox.
The next thing my daughter wants to do after school is grab a snack, stat. After a long couple of hours after lunch her tummy is ready for something tasty and delicious. We love the State Fair® Classic Corn Dogs. They are easy to cook and the perfect amount of snack before dinner time.
Once snack time is over then homework time ensues. It is important to get their homework done while their brain is still fresh and awake. Plus it doesn't interfere with dinner or your bedtime routine.
Next comes chores… enforcing chores after school often times seems like a chore in itself. However, we aren't just raising kids, we are hopefully raising responsible adults. Teaching them to do chores that are age appropriate will help them in the future and well keep your house clean too. Best of both worlds!
Whether it is morning or afternoon creating that routine for your children is setting them up for success, now and later. It isn't just for our children either, routines and patterns keeps us feeling less stressed and productive.
We picked up our favorite breakfast and snack meal prep at our local Walmart, all for a great value. We love Walmart. It is the place for back to school, especially for quick meal solutions for us moms.