If you are in the need for a new dishwasher this holiday season then you will definitely want to check out all the awesome features the Bosch 800 Series offers.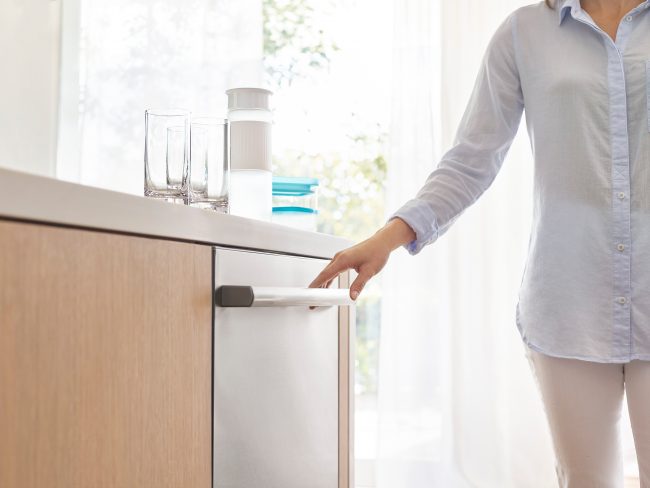 Having a big gathering for Thanksgiving? No problem…There's room for up to 16 place settings in this dishwasher. Plus, choose from 6 wash cycles including five-level wash, Extra Dry, and a concealed heating element.


All the rack options make it a no brainer. The first being the EasyGlide™ rack. You can load and unload smoothly. It's easy to adjust and move the racks, even while they're full of dishes.


The RackMatic® lets you fit it all, every time. With 3 different height levels and up to 9 possible rack positions, you can customize each load for your needs. The nine separate rack positions allow taller items like stemware to fit in the middle rack while leaving room for pots and pans below.


There is also a flexible 3rd rack to accommodate all sorts of uniquely shaped items.




Not only does it have room to fit it all it also is the dishwasher that removes more than food.


The Sanitize option provides you with a thorough, hygienic clean, wash after wash. It can be selected with many wash programs and increases the final rinse temperature to remove the remaining bacteria.


A few other awesome features include…
24/7 Aquastop®: Protect your floors. This 4-part leak prevention system uses sensors to detect and stop leaks, and can even turn on by itself.
42-dBA noise level rating: Wash dishes in peace. Bosch dishwashers are so quiet, you have to check the exterior Infolight® to know they're on.
Touch Control: Program a cycle quickly. The integrated controls make it easy with simple touch technology.


** InfoLight® projects a red light onto the floor during the wash cycle so you know when your dishwasher is running. The light turns off when the dishes are ready.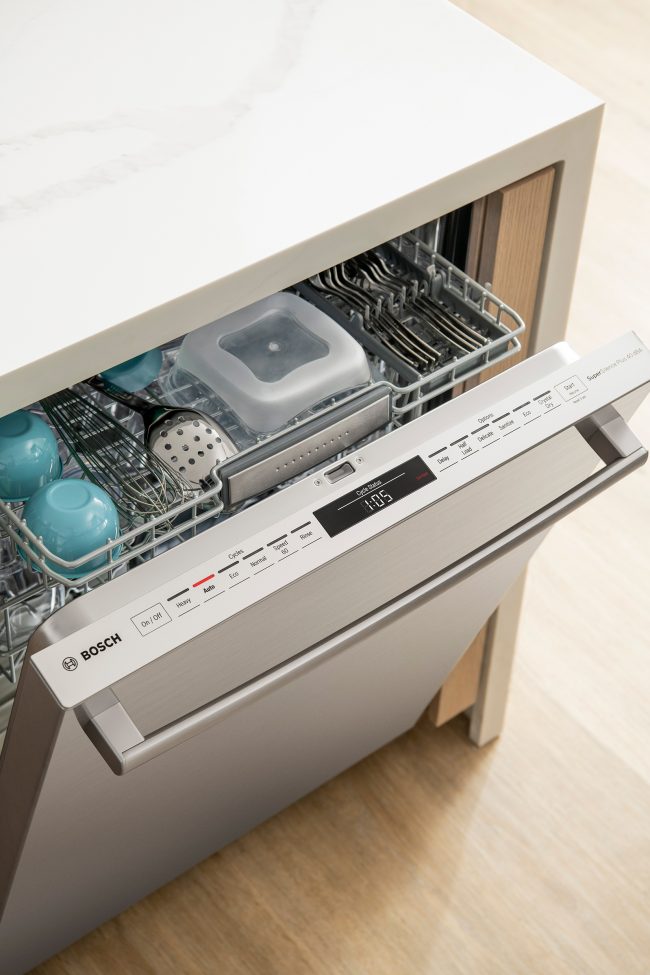 Quality is in the details.


Bosch dishwashers are engineered to the highest standards. Every Bosch dishwasher undergoes 485 quality checks, so that they can deliver quality that you can count on.


*Based on aggregate average drying performance of Bosch Dishwashers with CrystalDry on combined household load including plastics, glass, steel, and porcelain as compared to Bosch Dishwashers with PureDry. Drying performance may vary by dish type.