Breville has introduced a way to upgrade your cooking skills and also save kitchen counter space with this new multi-functional kitchen appliance.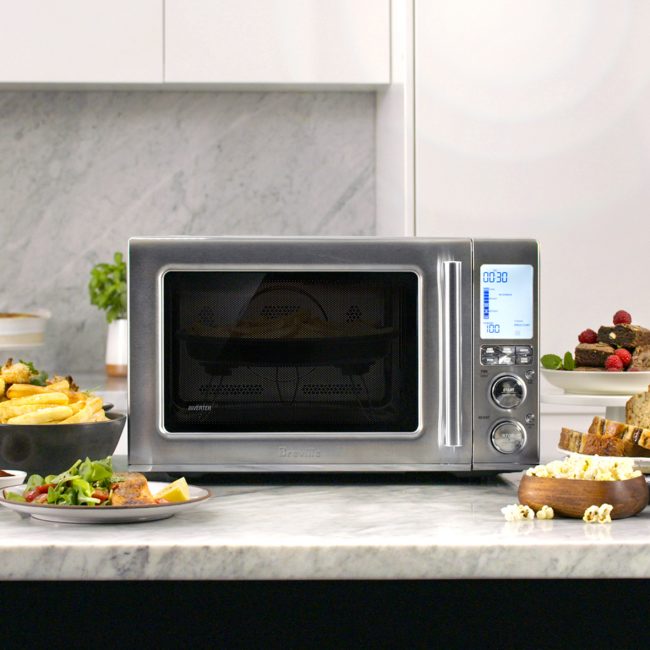 The Breville Combi Wave 3-in-1 combines the functions of an air fryer, convection oven, and a microwave oven all in one.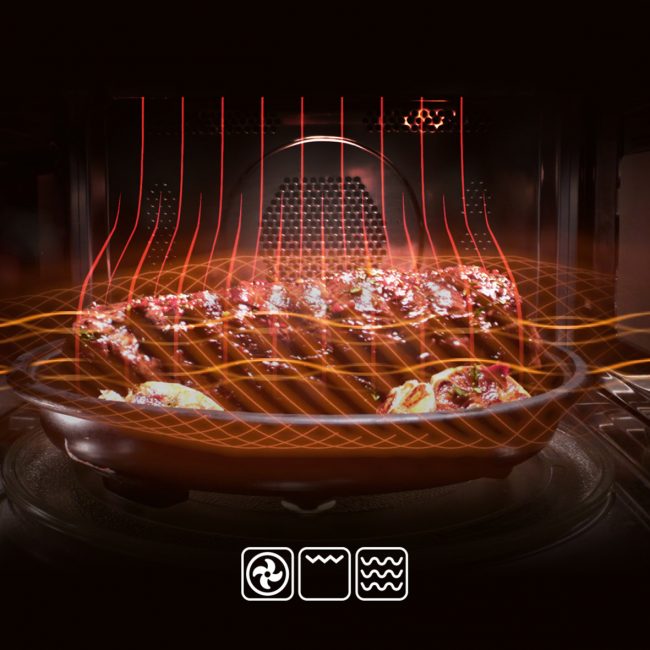 You can use each of these functions separately or take advantage of the Fast Combi mode. What is that you may ask? The "Fast Combi" function of the Combi Wave 2-in-1 is designed to cook your favorite dishes faster. Using Microwave, Convection Oven and Grilling to achieve the desired temperature and perfect results in less time.


This microwave lets you air fry (crunchy fries, Brussel sprouts, chicken wings), bake or roast (whole chickens, lasagna, chocolate brownies) or simply microwave with even heat distribution.




You'll notice the Combi Wave is quieter than other microwave or convection ovens. The Combi has an 80% quieter soft close door – so no more microwave slams! It's also 50% quieter while in operation. Clever touches like child lock & mute buttons mean fewer beeps/bumps/clangs and more pops, bites, and crunches!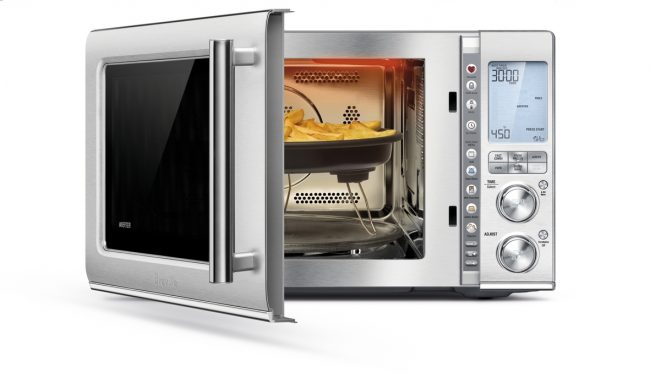 Powered by the Element IQ system, smart algorithms steer power to where and when it's needed to create the ideal cooking environment. The Power Smoothing™ Inverter gives you precise & even heat distribution, reheating & cooking dishes evenly for more delicious results.


The Breville Combi Wave 3-in-1 oven will be available at Best Buy through the holidays.