This is a sponsored post written by me on behalf of Burt's Bees. All opinions are 100% mine.
Confession time…. I am afraid of lipstick. It has been the number one beauty product that I just can't figure out what looks good on me. I have red hair and see redheaded girls rock lipstick all of the time yet when I put it on I feel like a hot mess. I tend to stick to what feels natural so when I heard Burt's Bees was coming out with a new line of natural lipstick I was all over that.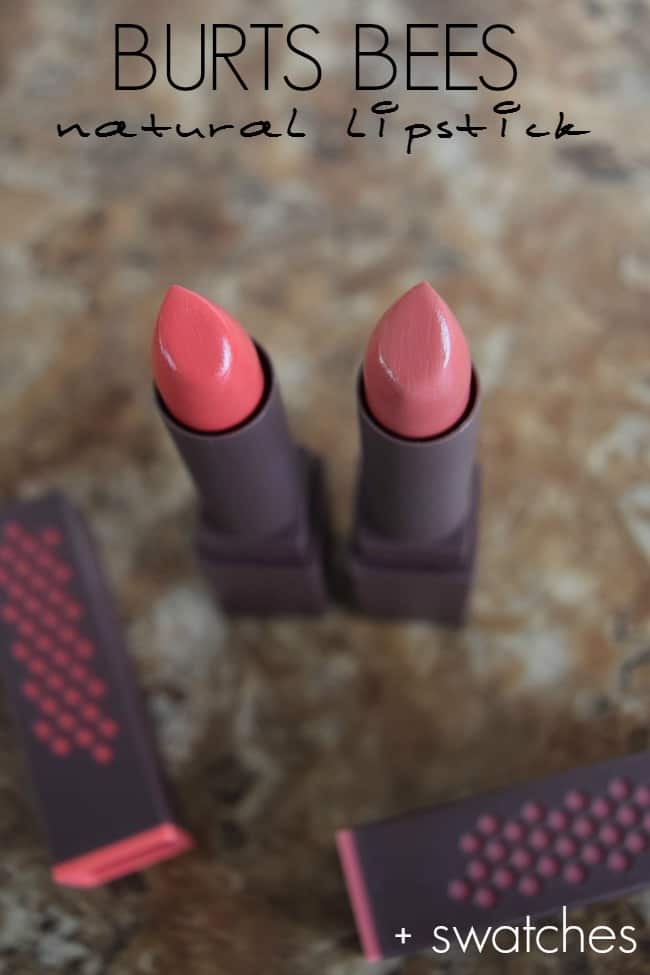 These lipsticks are exclusively Available at Target so it didn't take a huge struggle for me to run out and pick some up. Lets be honest, you know I love me some Target. 🙂 Plus I mean it's Burt's Bees. A trusted line I have always loved because this mama has some dry lips. Especially during this time of the year when the cold and wind is hitting you right smack in the face. With this new line of natural lipstick; Burt's Bees stuck with their same simple idea that you can spell and pronounce all the ingredients in their product. Hallelujah! Because I mean who really wants to put something on their lips that looks like this, dkfjhgsjdfjhgjdfh. Right? This is why they are one of the world's leading natural companies. They just want to make your life better by giving you good stuff for your lips, hair and skin. They have over 150 products to do that so something for everyone.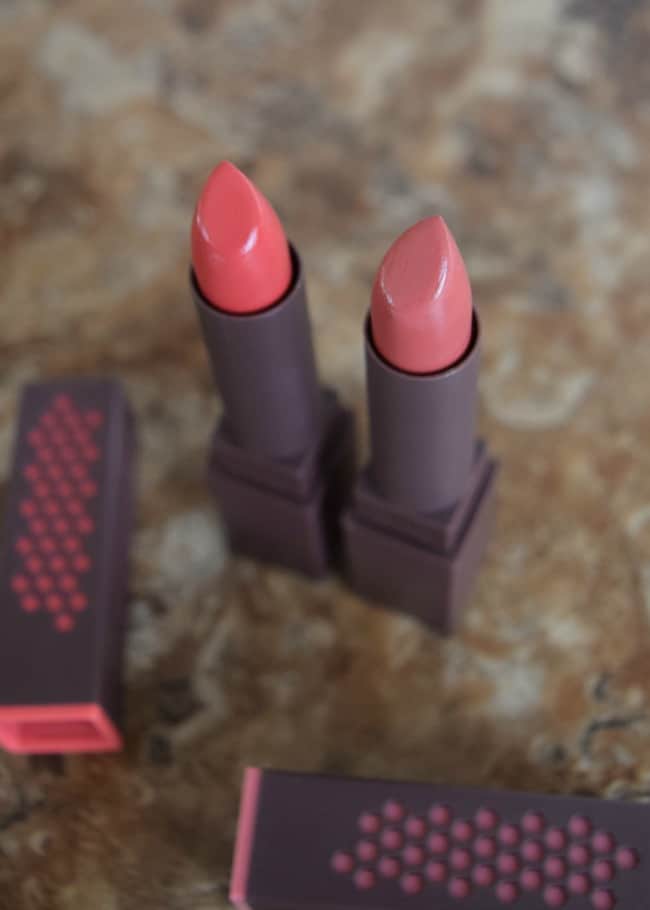 Speaking of something for everyone. I dipped my toes into a couple "your lips but better" shades and went with the Sunset Cruise and Blush Basin but they have 14 versatile shades guys, all with a smooth satin finish. Because I love them so much I am going to put on my big girl pants and pick me up some more bolder colors too.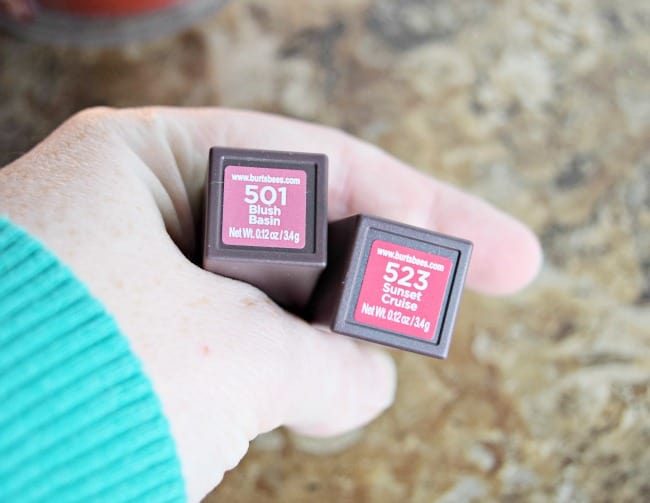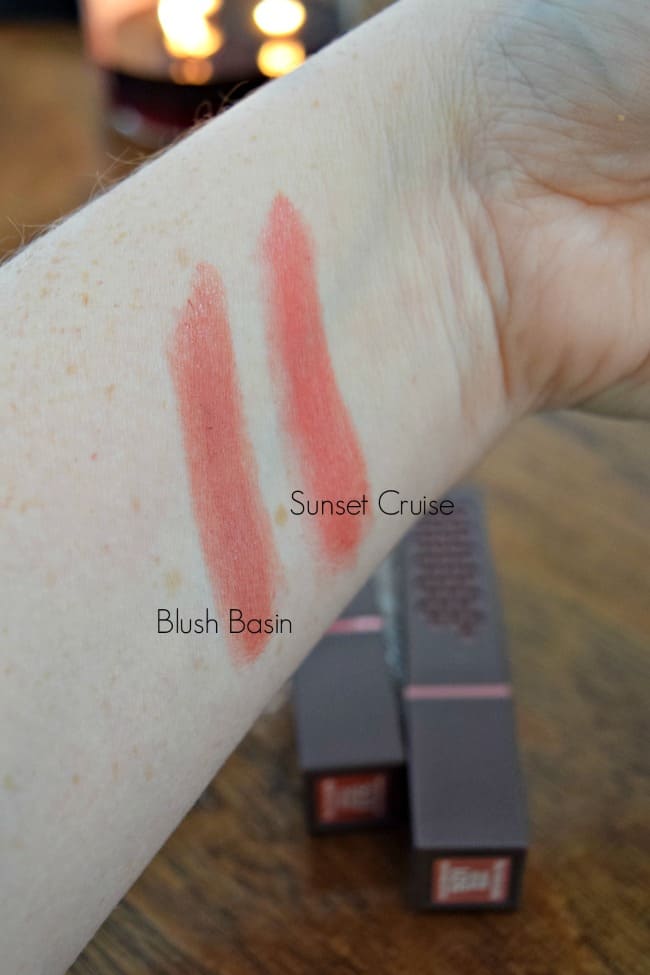 That Blush Basin though, soooo gorgeous. If you are like me and stick with nude(ish) shades because that is what you are comfortable with then you MUST pick up this shade. It is what I am rocking today and it has softened and conditioned my lips all day. I mean what do you expect from a natural formula that has Beeswax, Vitamin E, Moringa Oil and Raspberry Seed Oil. On point!
Plus look at that pigment.. Yesssss! The pigment payoff is awesome and it is long lasting so these beautiful rich colors stay on your lips but it's lightweight so it's great for everyday wear.
So don't forget if you are looking to check this new line out that it is available at Target as well as their new Burt's Bees BB Cream as well. I am a BB cream lover so I've got to check this one out too. It comes in light, medium-light and medium. So yeah I am loving these lipsticks, great formula from a great company. If you suffer from the dry lip like me then I definitely think this will be one you will love.