BEFORE
I bought this cabinet for $20 bucks back in the summer of 2008 with the intentions to paint it and make it all cute. Fast forward 4 years later and it finally got a coat of paint.
I blame it on the fact that I had a 6 month old at the time, we moved that fall and then we moved again last Spring. Excuses… Excuses! I loved the piece though so it made it through two moves with us. I was determined to eventually get it painted.
The good news? It finally got a nice coat of Valspar's Homestead Resort Pale Olive and I love it. 🙂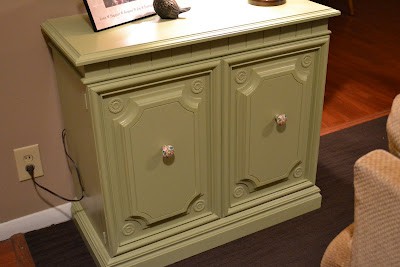 AFTER
The new knobs…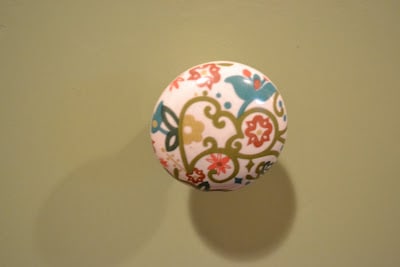 The knobs reminded me of something out of Anthropologie but I picked these up at Hobby Lobby for $3 each (50% off).
What's your favorite color to paint furniture?