I have picked out 20 of my favorite cute Valentines nail designs to share with you. There are so many cute ones from super simple to a little more intricate to get you in the mood for love. Valentine's day is the perfect excuse to rock some hearts.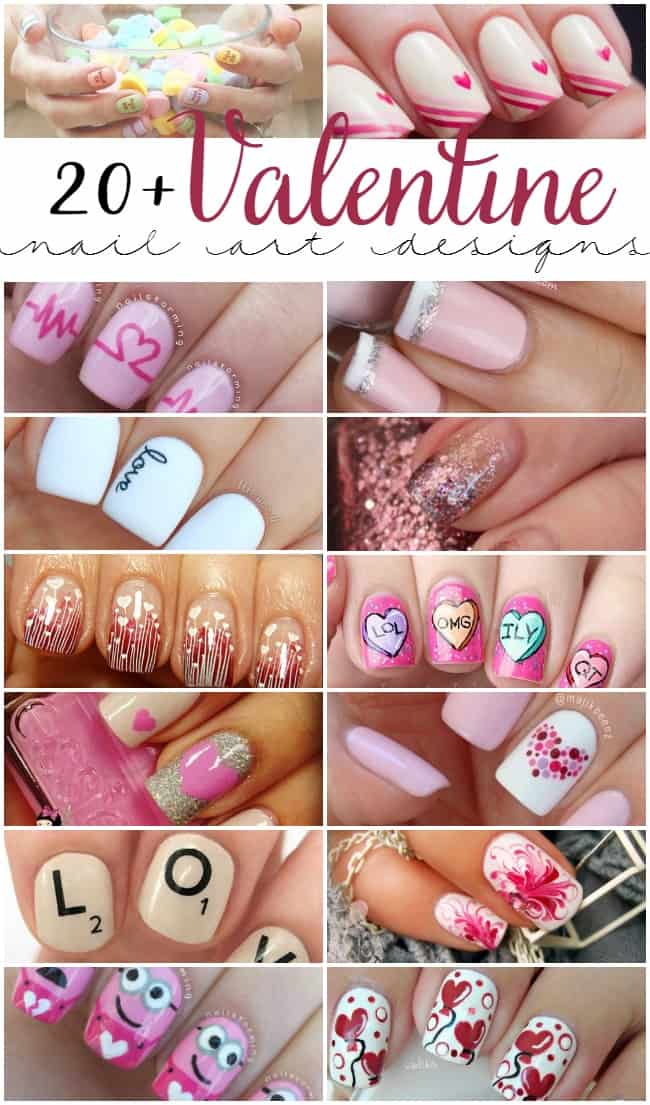 This post contains affiliate links.

A classic red or pink nail is perfect for any time of the year (just about) so why not go a little crazy this Valentine and do something sugary sweet. Here are some of our favorite examples to nail your Valentine's Day manicure with one of these super-sweet designs.
I love me some conversation hearts and these nails are too cute.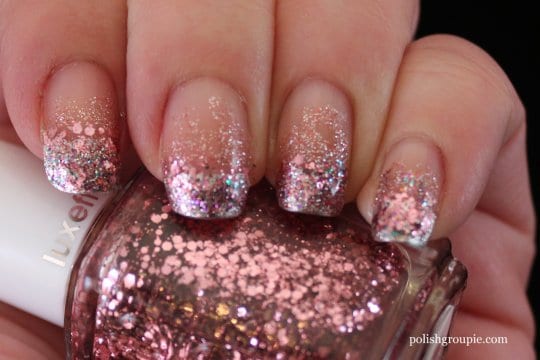 #Alltheglitter… Love them!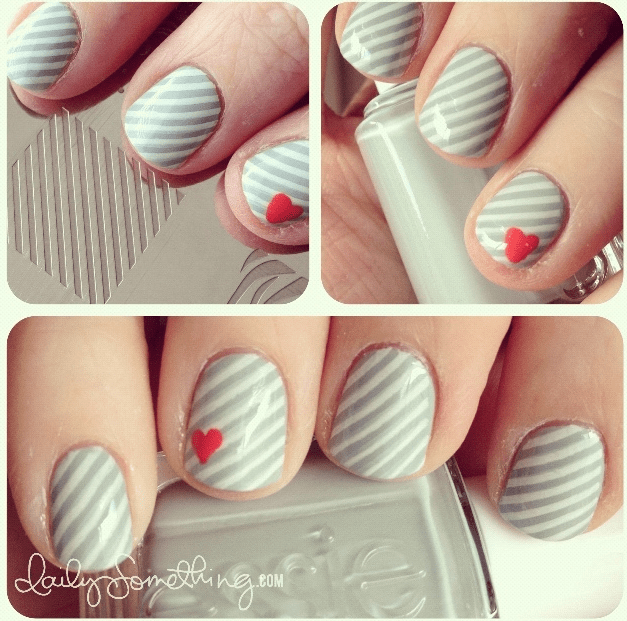 These gray stripes remind me of a newspaper. Lots of fun for a simple and cute Valentine's Day nail design.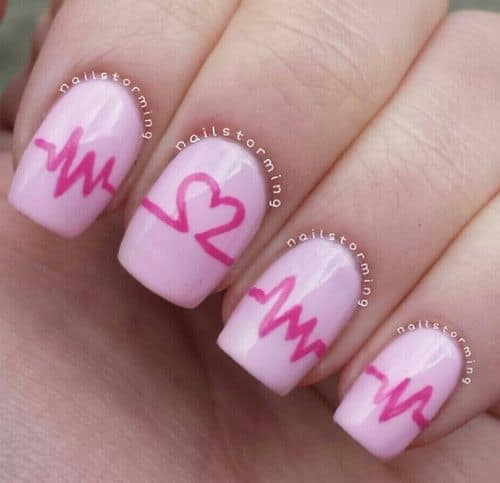 I can't even with these. Be still my heart.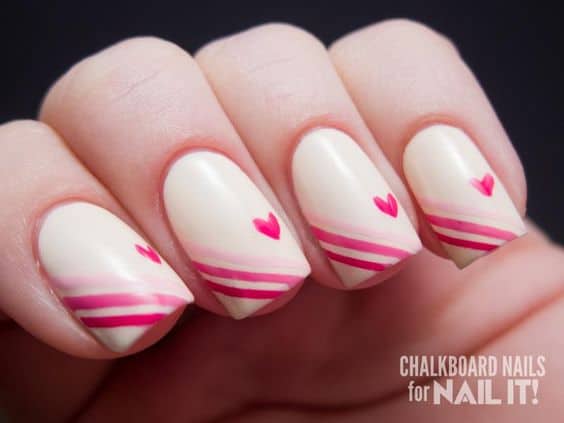 If you are scared of the more intricate ones this ombre stripe is fairly simple and chalkboard nails show you just how to do it.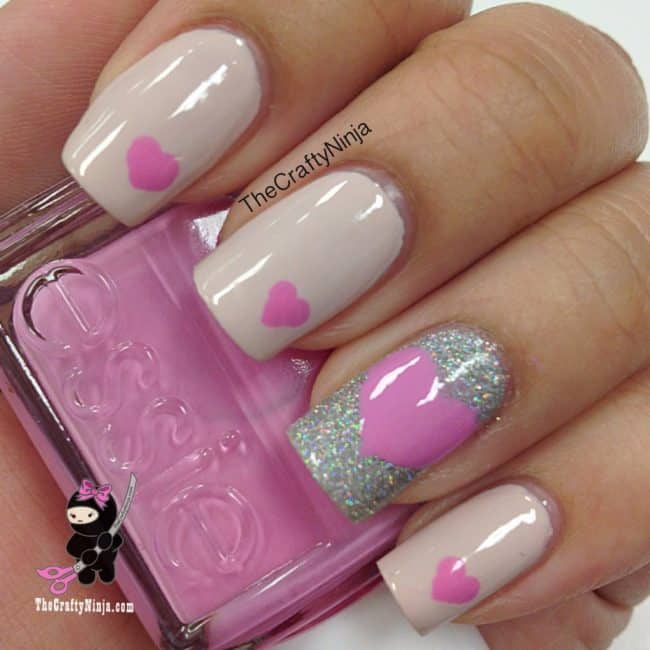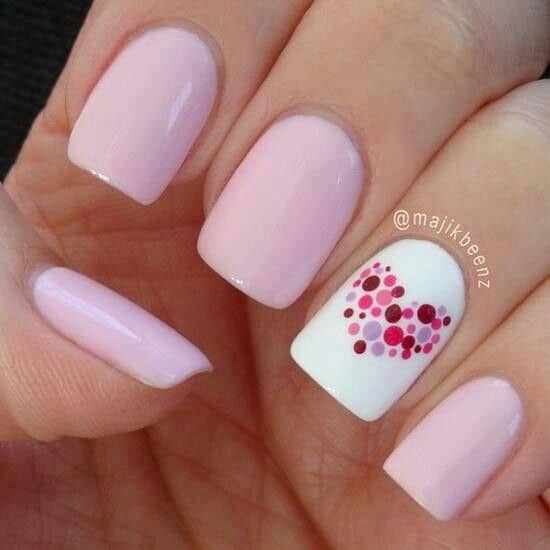 Another super simple but oh so cute one.
How darling is this?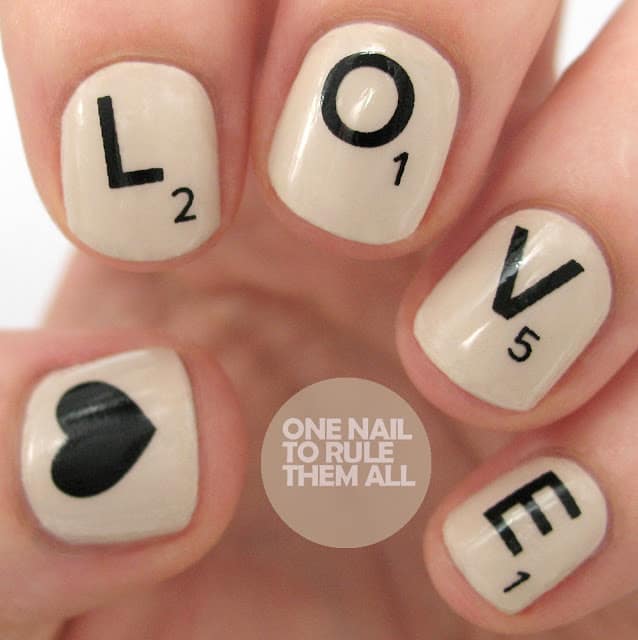 Scrabble nails? I love them… One nail to rule them all is on point with this one.
So simple but one of these cutest of the whole bunch of Valentines Nail Designs.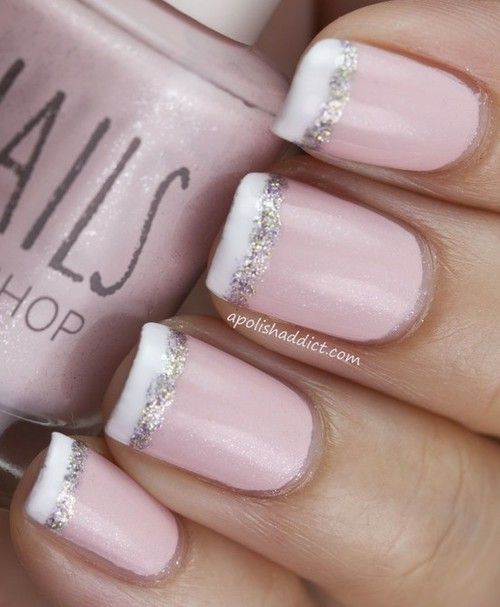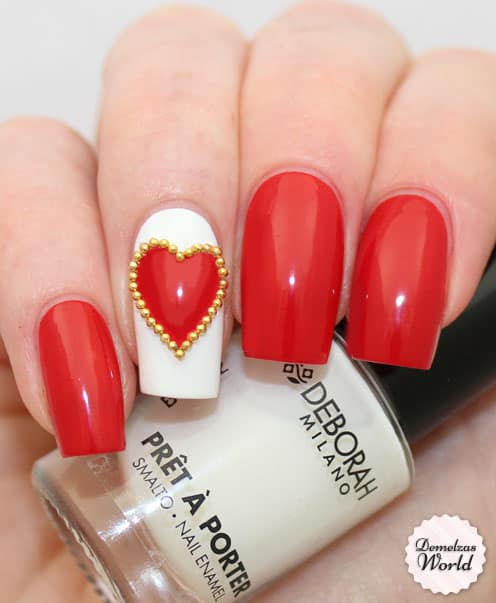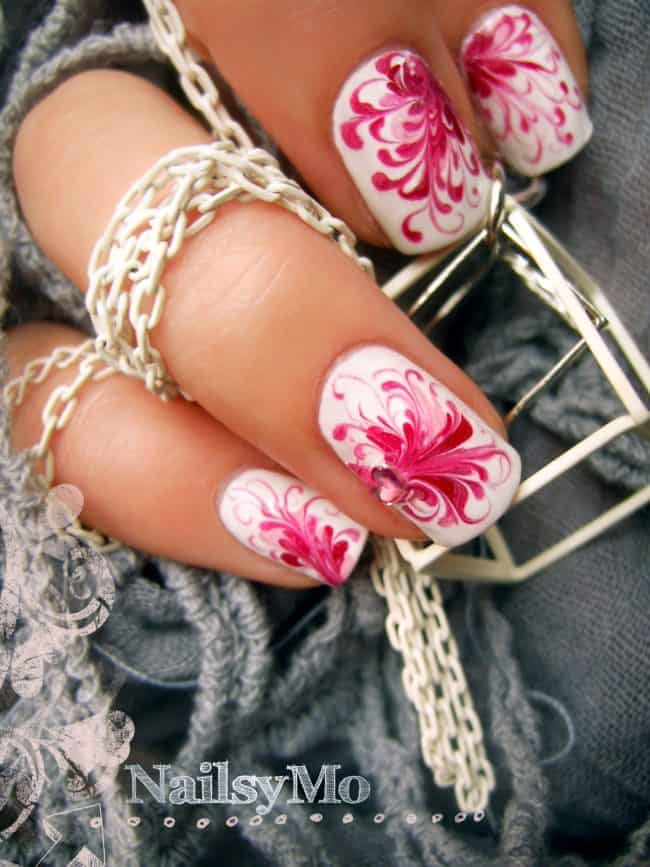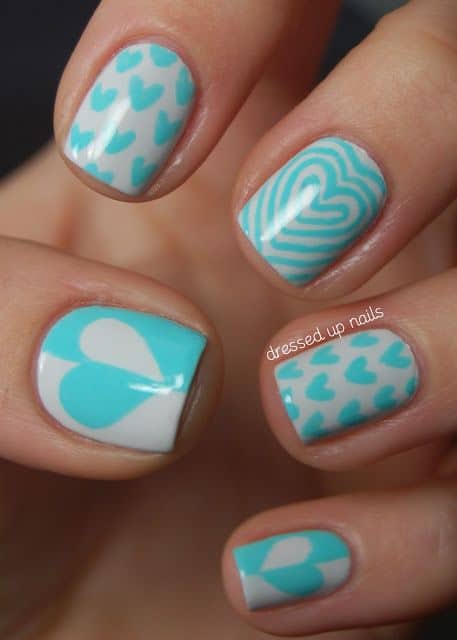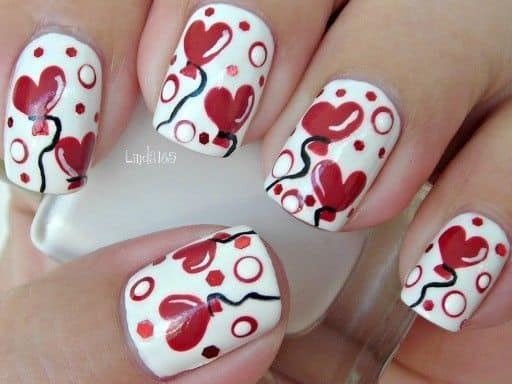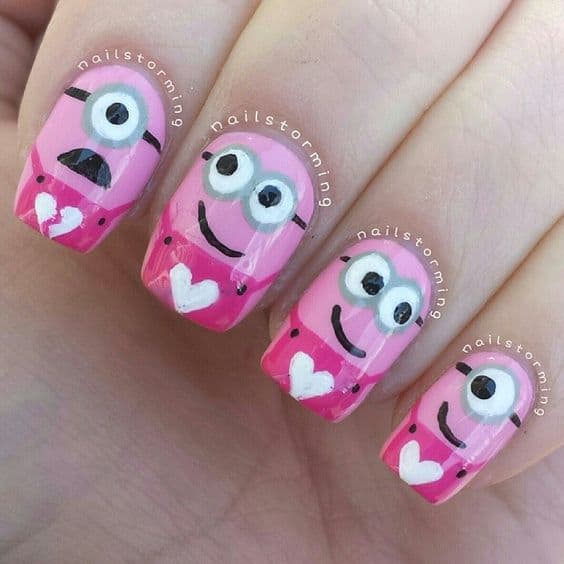 Soooo cute!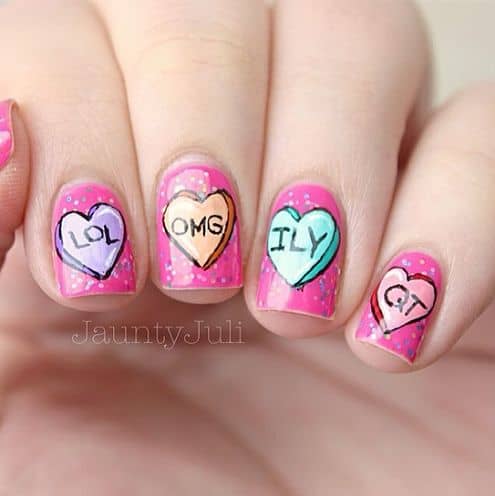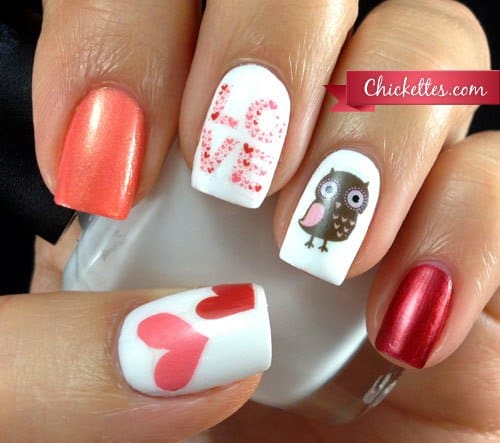 I told you there was so many awesome and talented nail artist right? I hope you gave one, two or a few a try. Let me know which one is your favorite and be sure to pop over and let the ladies know how much you love their work too.
Don't want to DIY your own Valentines nail designs? You can also find some fun nail stickers that would work perfectly as well.
If you enjoy this cute Valentines nail designs post you might also enjoy these.
---