This is a sponsored post written by me on behalf of Dixie. All opinions are 100% mine.
So we did it, my little family of 3 went #DarkForDinner and guess what, it was fantastic. Just getting to spend uninterrupted time with my family is the best. Did you take the challenge?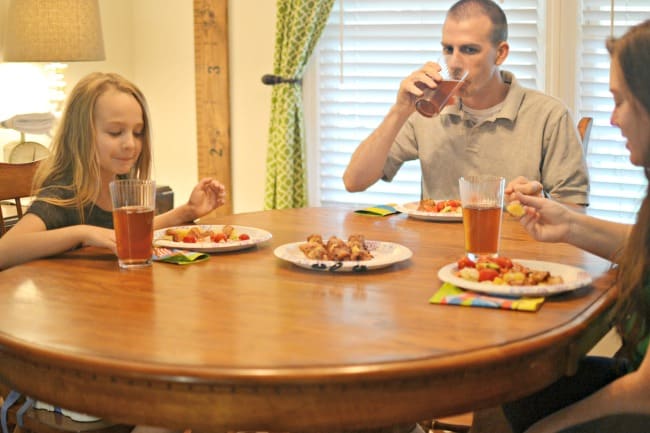 If you haven't taken the challenge yet, no fear, the movement will be continuing during the next six Sunday's. It is not to late to hop on board. I think we may even continue through the whole movement and beyond.
During our Dark for Dinner meal we took it a little further and made a yummy meal together, all technology free. We made these delicious Jerk Chicken Kabobs. They were so yummy but a little spicy. If you love spicy foods though then you should definitely try them. The recipe will be up on my blog July 21st. Until then though here is a little sneak peek.
After dinner the Mr and the munchkin spent time making funny faces while I cleaned. 😉 Par for the course!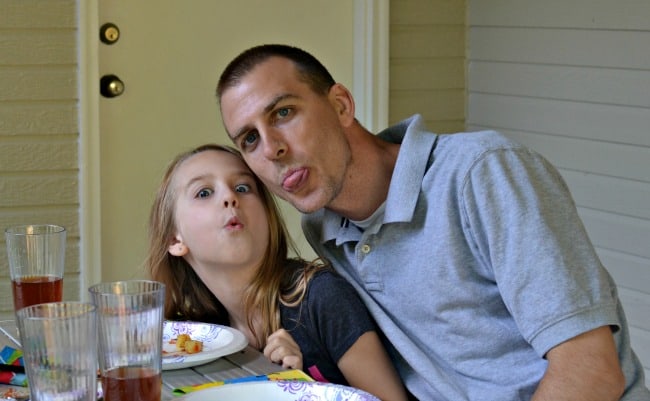 So if you decided to take the #DarkForDinner challenge be sure to comment and let me know what exciting things you talked about or what yummy meals you made.