Our Superintendant just announced that the county schools are closed for the next 4 weeks and I know that you are hearing the same from your own school districts.


With all of these school closures across the nation and the world, parents are going to be stressing on how they are going to educate their kids at home.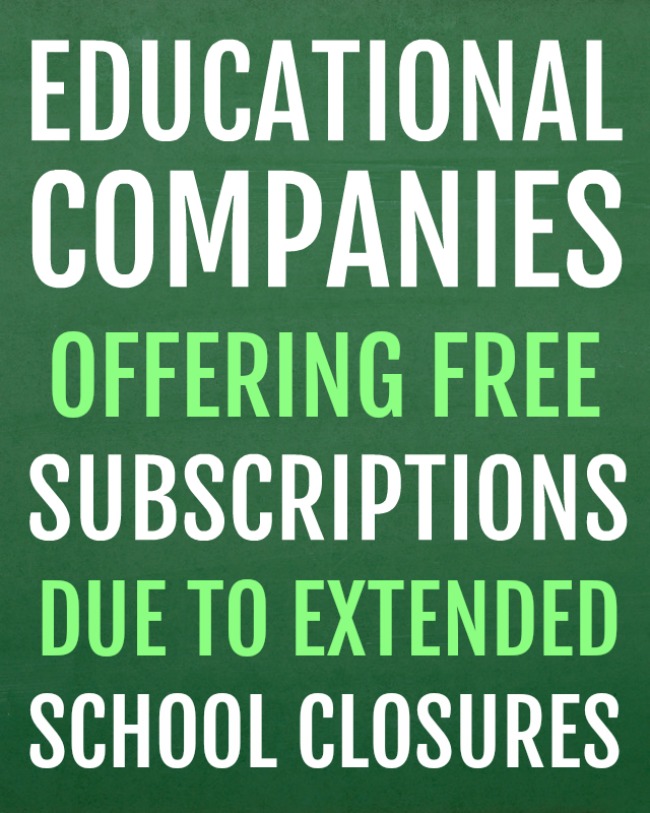 Some of you are going to get all the help you need from your local education facilities but if you find that you need more or didn't receive any additional learning supplies these companies have you covered.


Here is the ultimate list of education companies offering free subscriptions due to school closings.


Each one you are able to sign up for FREE to help your child continue their education.


LIST OF EDUCATION COMPANIES OFFERING FREE SUBSCRIPTIONS DUE TO SCHOOL CLOSINGS!


Direct links have been provided for your convenience, all you need to do is click the link and follow the instructions per each individual site.


As a homeschooling mom, I already use or have used in the past some of these websites.


I have marked our favorites with an asterisk if you find these lists to be quite overwhelming.





AdmitHub

*ABCMouse/Adventure Academy

ALBERT

Alchemie



Backpack Sciences

Boardmaker

BookCreator App

*BrainPop

Breakout Edu

Buncee


Century

CheckMath

CircleTime Fun

CiscoWebex

CK-12 Foundation

ClassDojo

Classroom Secrets

ClassHook

Classtime

CMU CS Academy

CommonLit

Conjugemos

Coursera for Campus

Curriki


Deck. Toys

DeltaMath

Discovery Ed

Dyslexia Academy




Ecoballot

EdConnect

Edmodo

Eduflow

Edulastic

Edu-Together

Elementari

Epraise

Epic!

EverFi

Explain Everything


Fiveable

Flipgrid

Fluency Matters

Freckle

Free Math


Gamilab

GoGuardian

Good2Learn

Google For Edu

Gynzy


Hapara

Hawkes Learning

HippoCampus

Ideas Roadshow

IDEA

InThinking

i-Ready

Izzit.org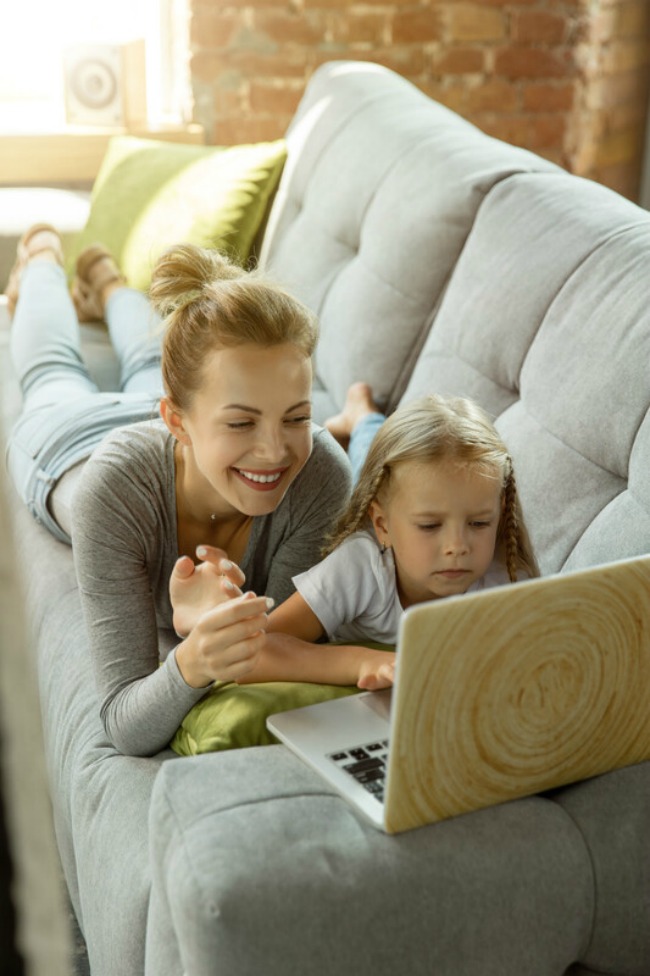 Kahoot

Kami

KET's PBS Learning Media

*Khan Academy

Kids Discover Online

Kognity


LabsLand

Learning Apps

Libby App

ListenWise


Manga High

Microsoft Education

Minecraft: Education Edition

*MobyMax

Mozi

MusicFirst

Mystery Science


NearPod

Newsela

Nimbus Capture

*Outschool

Otus




Packback

Parlay

Pear Deck

PebbleGo By Capstone

Peergrade

PenPal

*Prodigy

Pronto

Rockalingua




Salesforce

ScienceWerkz

Schoology

ScreenCastify

Seesaw

Seneca

Seterra Geography

Shmoop

Sight Reading Suite

SmartMusic

Stemscopes

StoryBoard


Tailor-ED

TechSmith

Tes Blendspace

Twinkl

*Typing Club


If you found this post helpful here are a few others that you might use…


At Home Virtual Museum Tours

Summer Play Recipes

Indoor Activities for Kids