It is officially October 1st, can you believe it? My house is all decorated up for fall / Halloween is yours? We don't go too much into the spooky side of Halloween. My husband and I use to but after our daughter was born we have just kept it more fall and vintage Halloween. Well lets get started, here is my fall home tour. Hope you enjoy!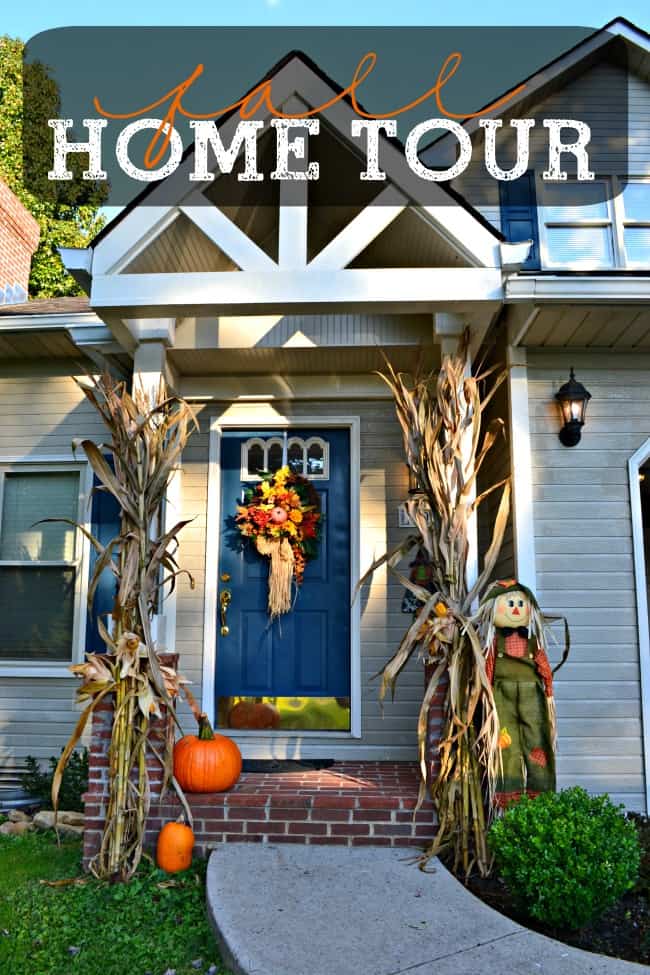 I always love to pick up some of these different types of squash to decorate with. It makes for a super inexpensive  and easy way to add a little color or decor to your table.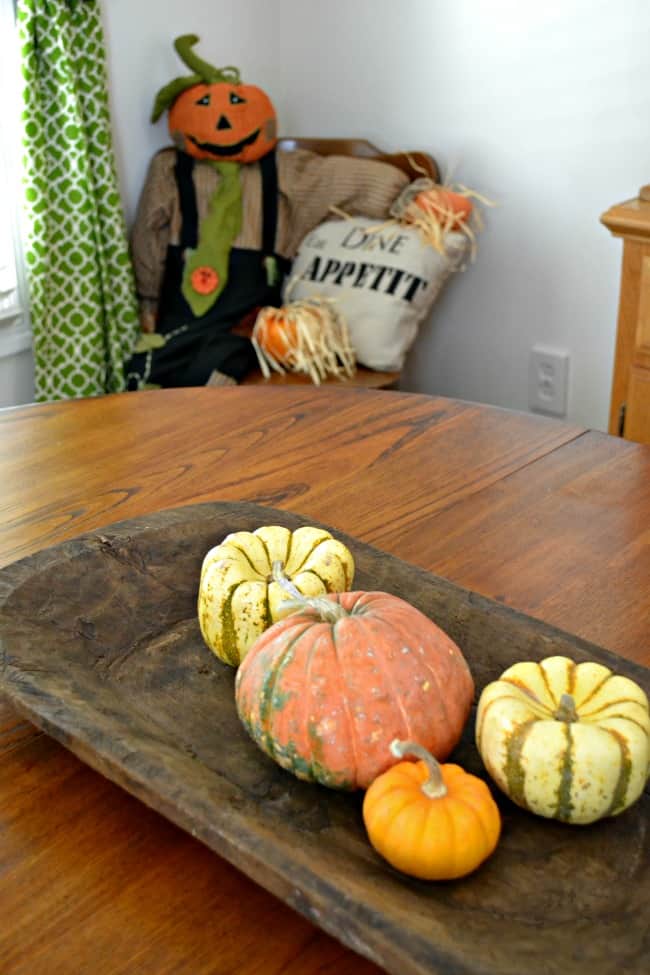 This little guy is a large candy bowl for trick or treaters. I picked him up at Cracker Barrel many Halloweens ago.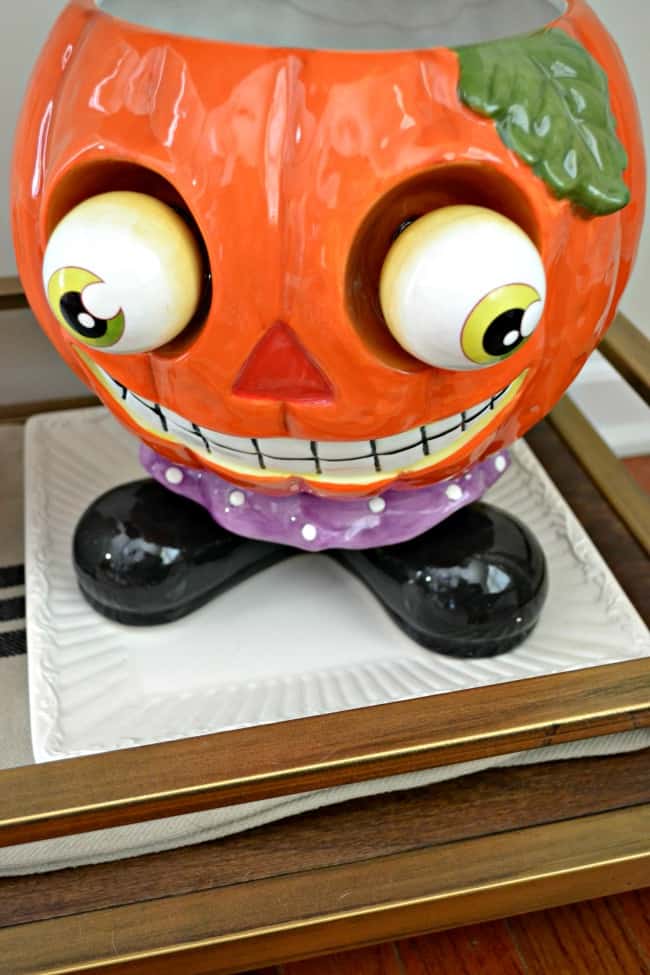 I got this pumpkin man last Halloween but they also have him again this year at Hobby Lobby. I love the vintage look Halloween decorations. They are my favorite.
I have already shown my mantel when I posted up the diy burlap garland but I thought I would show it again for those who might now have seen it. I'm still debating whether I want to leave the fabric garland or the pumpkin string garlanup or not. Did I mention how stinking excited I am to finally have a fireplace again? So excited!!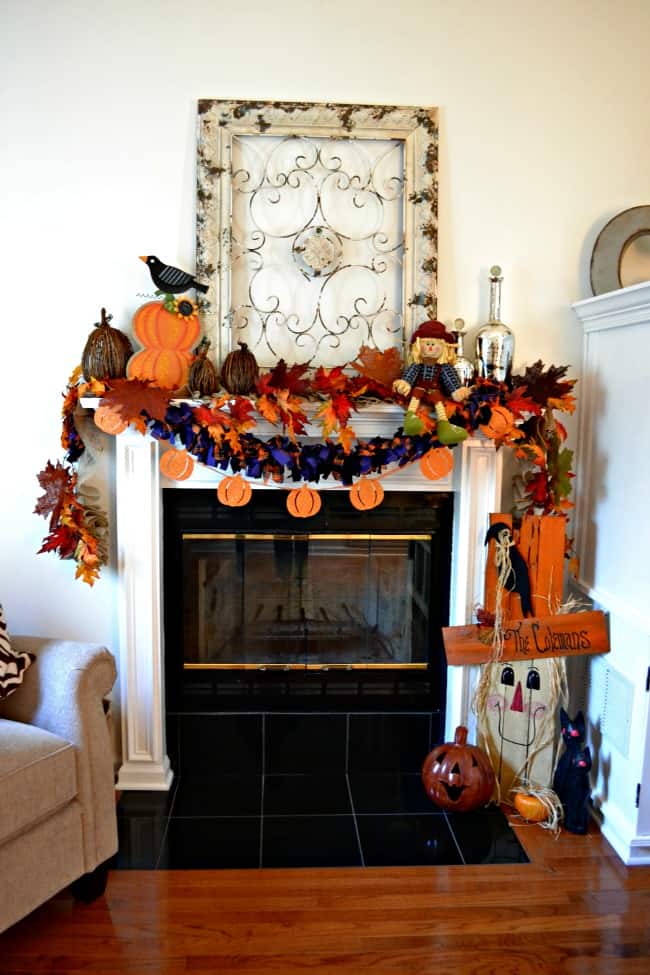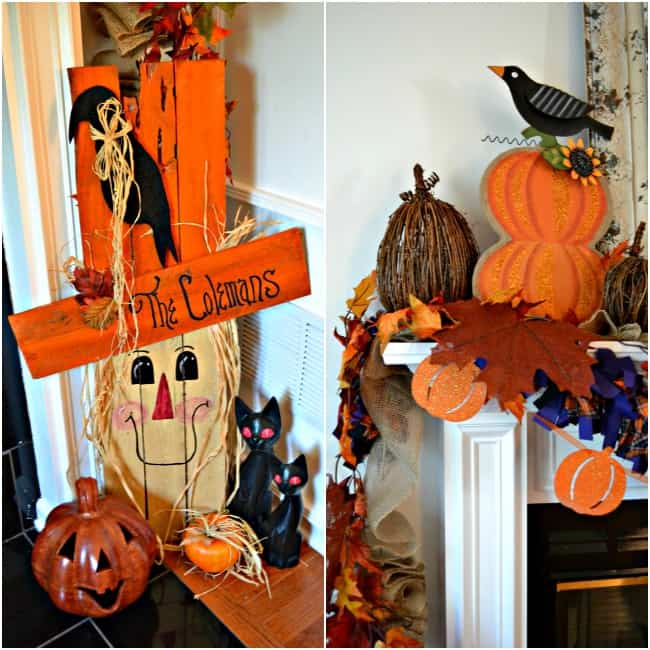 My little Halloween tree. I added several new ornaments this year and it almost overwhelmed the tree. I'm thinking I need to be on the lookout for a bigger one. Shhhh don't tell the hubby!! haha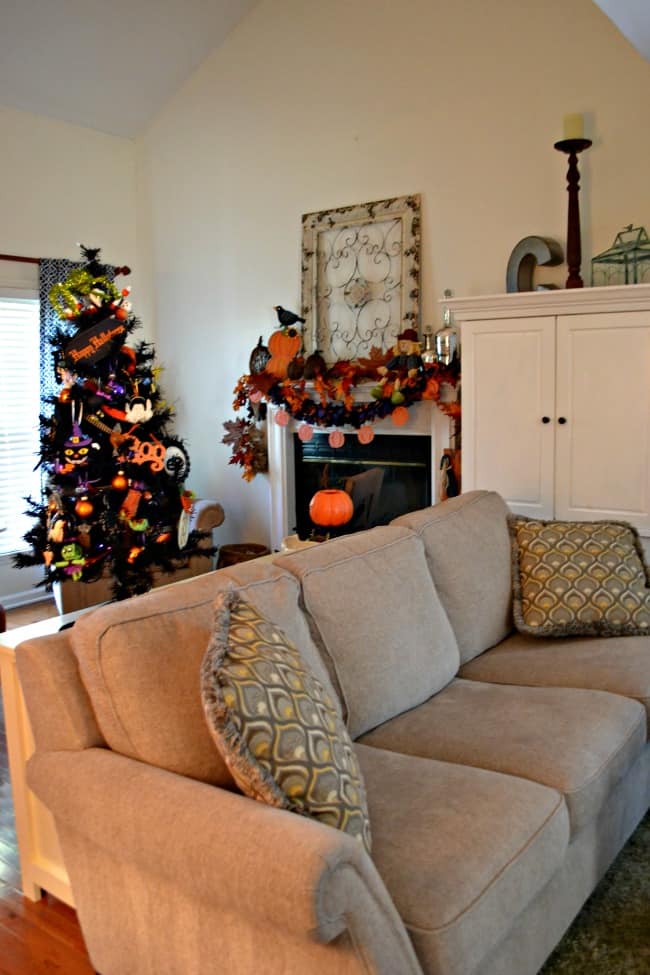 Here are a few other things I have sitting around the house. I picked up the cat candy bowl at Hobby Lobby this year. Isn't he the cutest? I don't have him pictured in this home tour but I also picked up the Frankenstein one. I just couldn't choose one of the other.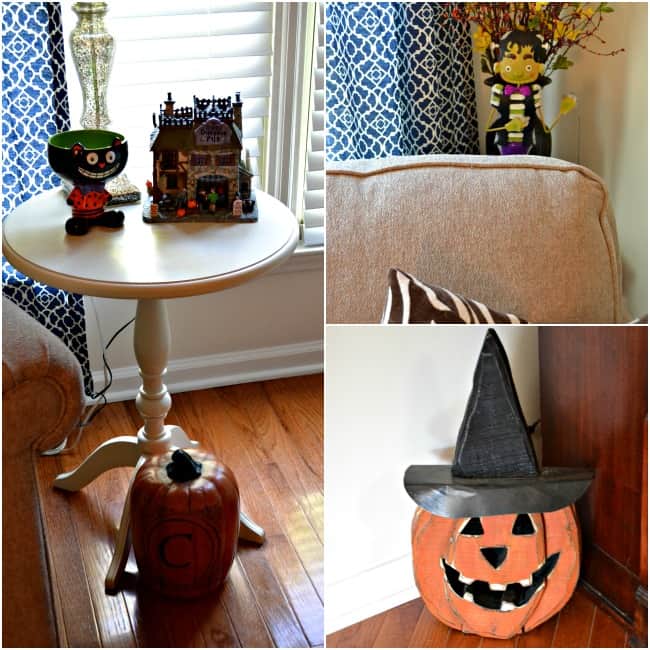 Lastly, my front porch. Right now it is very basic fall decor with some corn stalks and a scarecrow and pumpkins. Closer to Halloween we might add in some spiders and the fun stuff for trick or treaters.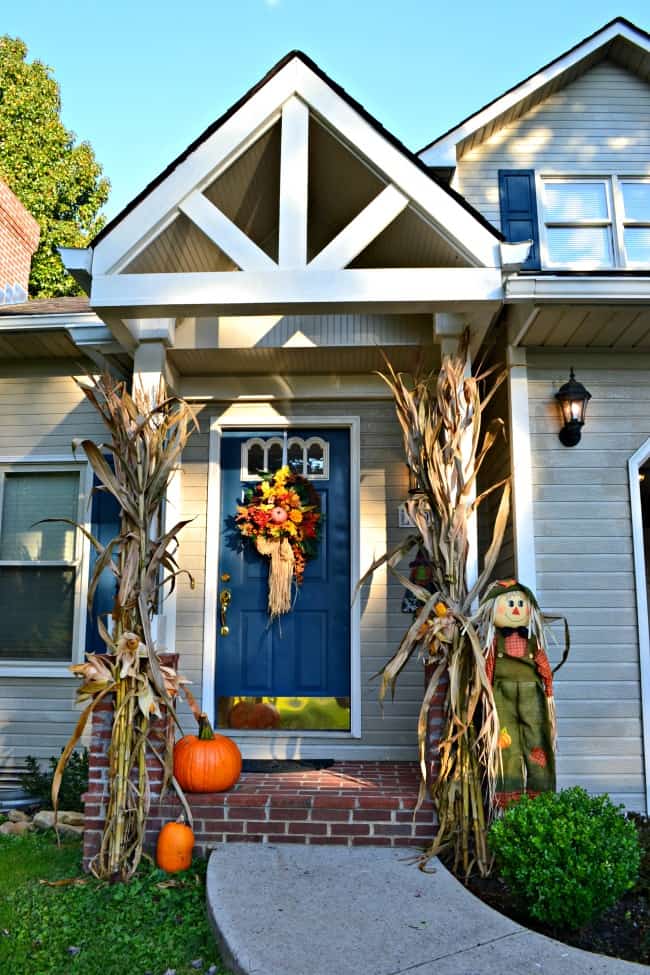 What is your favorite Fall / Halloween decoration?