I am participating in a sponsored campaign hosted by Advil®. I received compensation for this post. All opinions stated are my own.
I have mentioned our farmhouse table in numerous posts and guess what, today I am finally (Yes, finally) sharing it. When we first moved in to this house a year ago we were stumped on what to do with our long and semi narrow living room. On one side was the fire place that we wanted everything to face but that left us with a hole of nothingness behind the couch. Finally we decided that the best solution was to build a farmhouse table. So we did!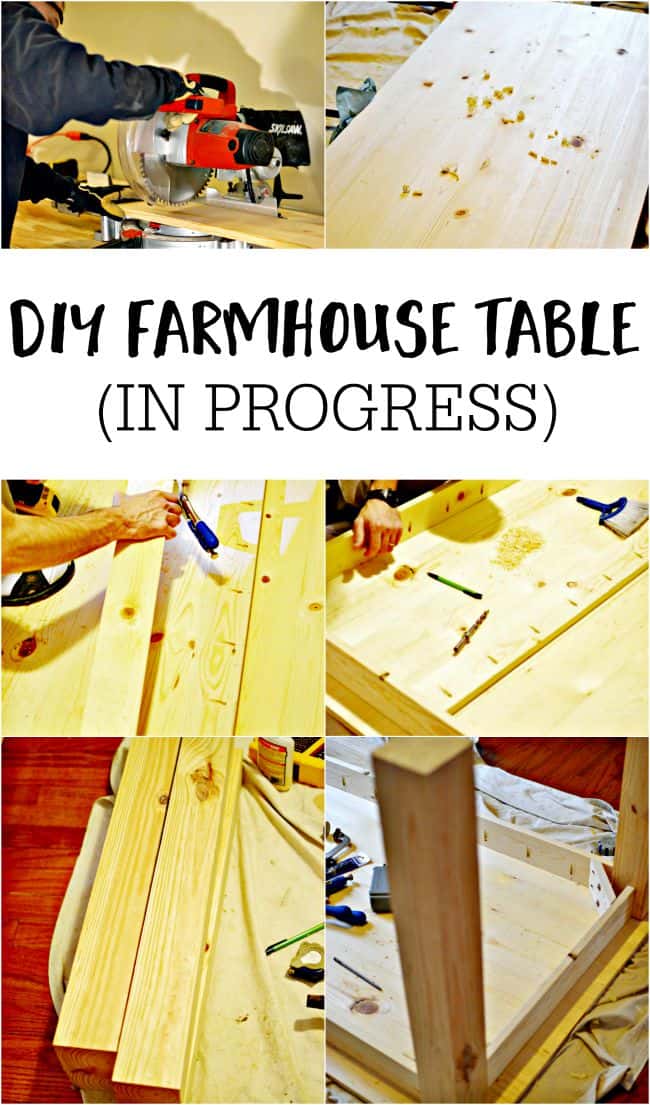 We built the top of our table out of 1 x 6 boards and glued them together. After they were glued my husband (always my sidekick on builds) used a hand plainer and made them even.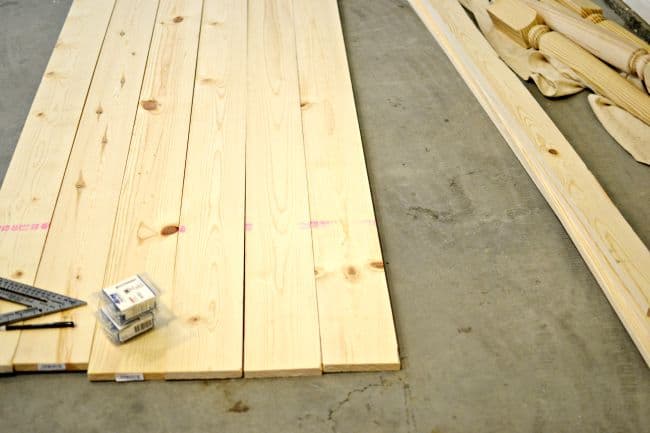 Once we had the top part finished we worked on the sides. For those we used 1 x 3 boards and our kreg jig to make pocket holes. This allowed us to easily glue and screw our sides to the top board.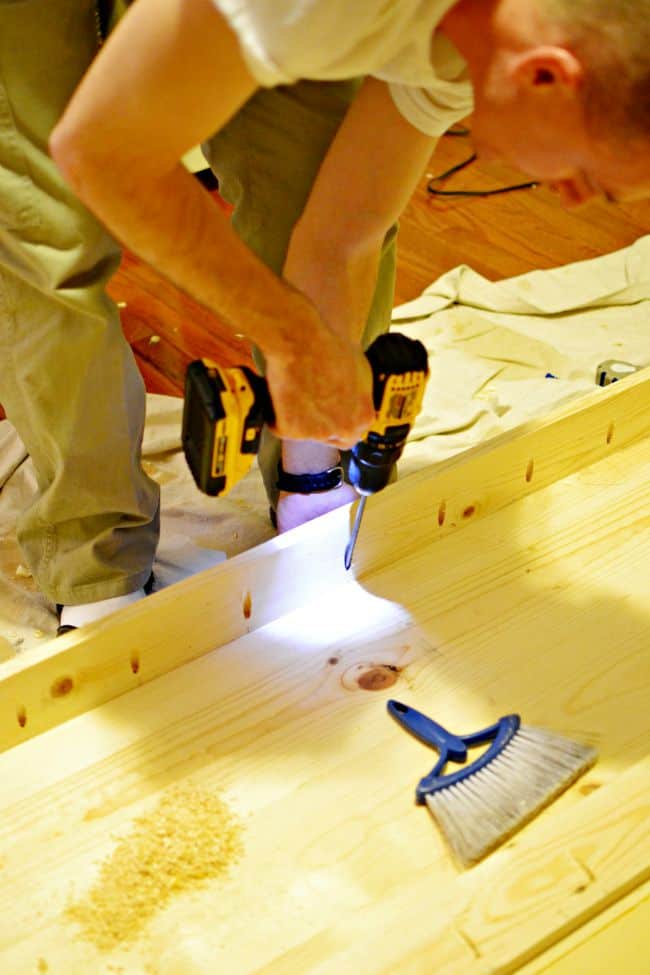 As you can see in the corner of the second picture above we originally were planning to go with spindle legs. Ultimately though it didn't have the chunky leg look that I wanted so we decided to go with cut 4 x 4 boards.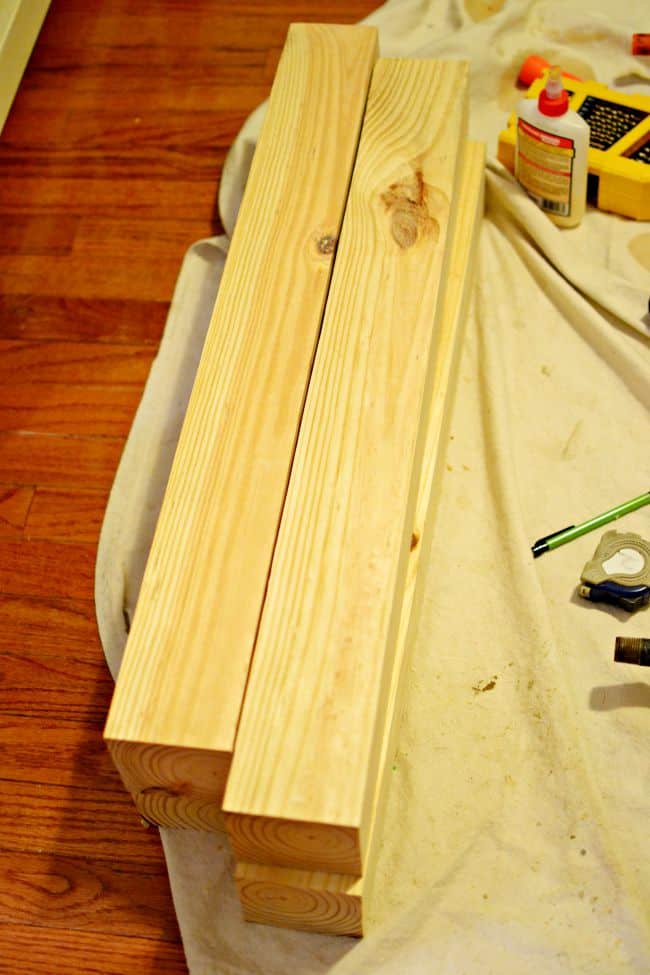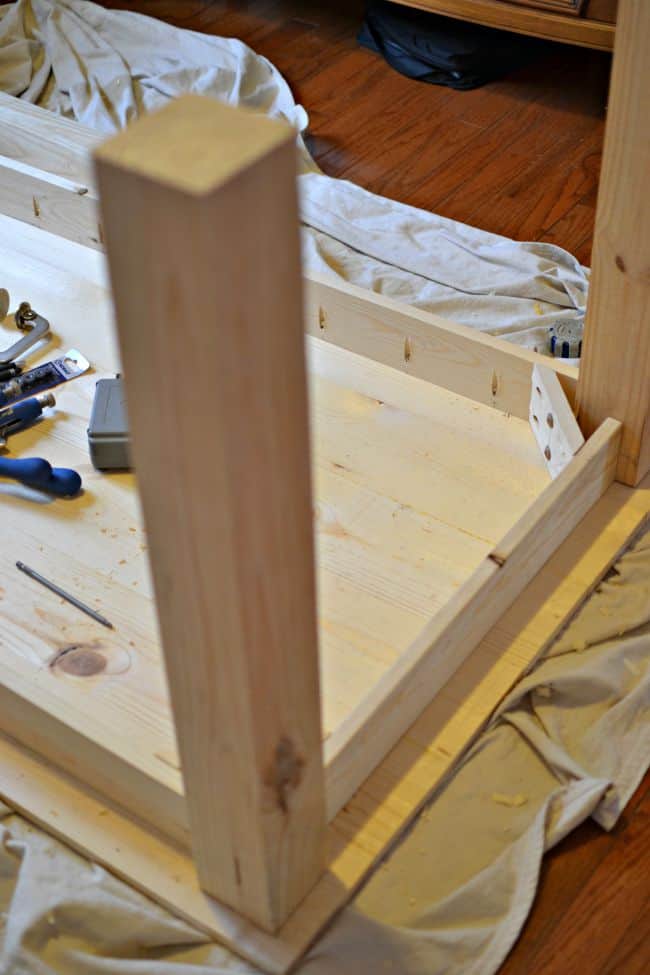 To attach our legs we used bolts and screwed them into the sides of the 4 x 4 boards.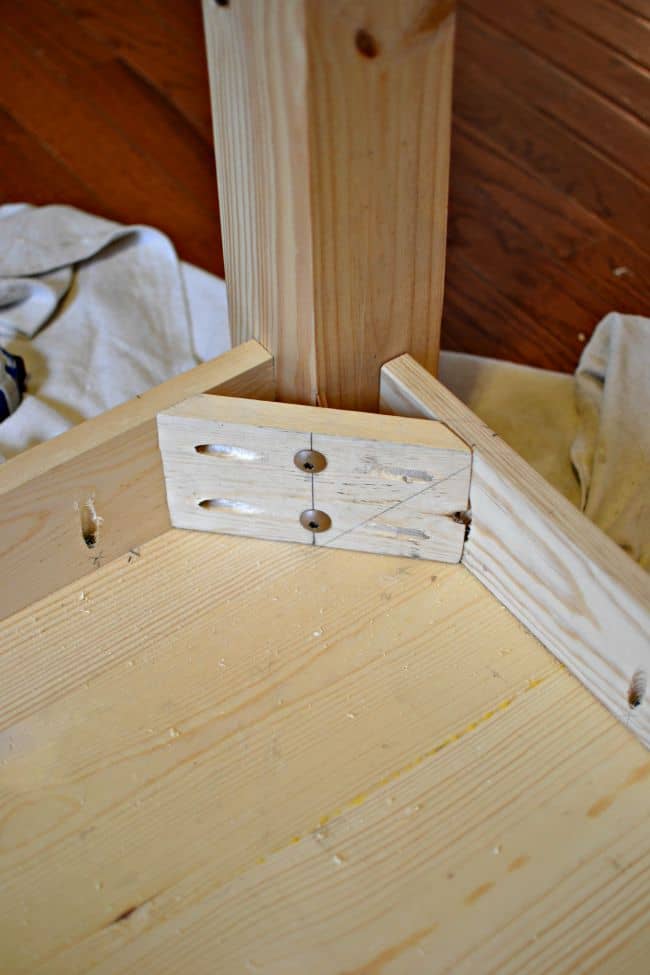 That finished the building part of our farmhouse table. I didn't write up a complete tutorial because our table was fit for our area. If I was making one for our dining room it would be much bigger. That is the beauty about diying your own table. You can make it fit your area, perfect for you and your own home. You can find a similar table with full measurements here.
As much as I am ecstatic about my table, building it (and most of our builds too) require a lot of bending and moving. By the end of the night both my husband and myself are aching. We aren't young chickens anymore. Ha! Luckily though we have our go-to choice to relieve aches and pains, Advil®.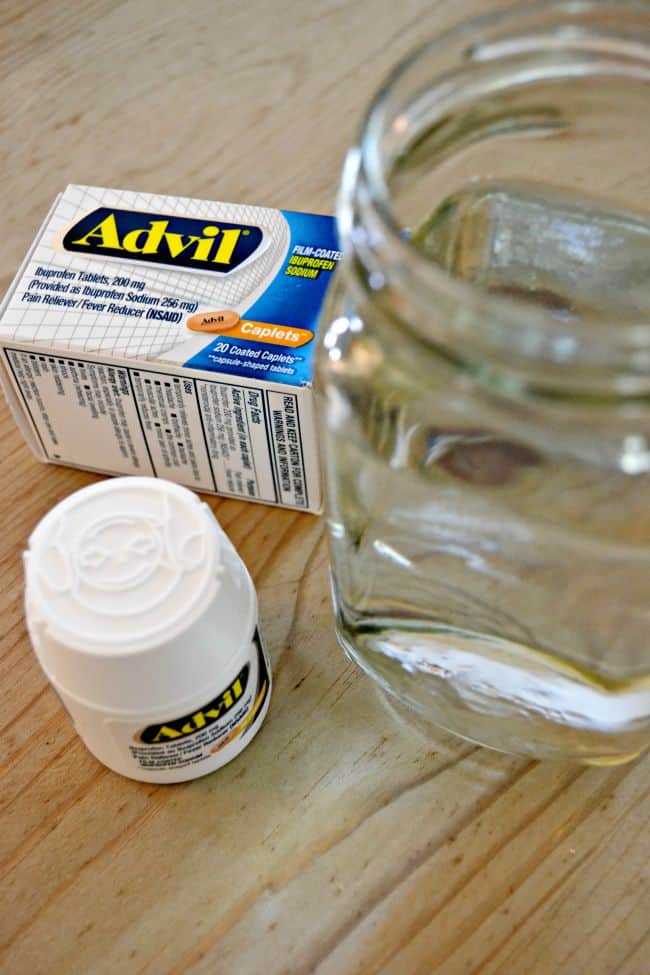 It is a must-have for your tool belt or workshop area.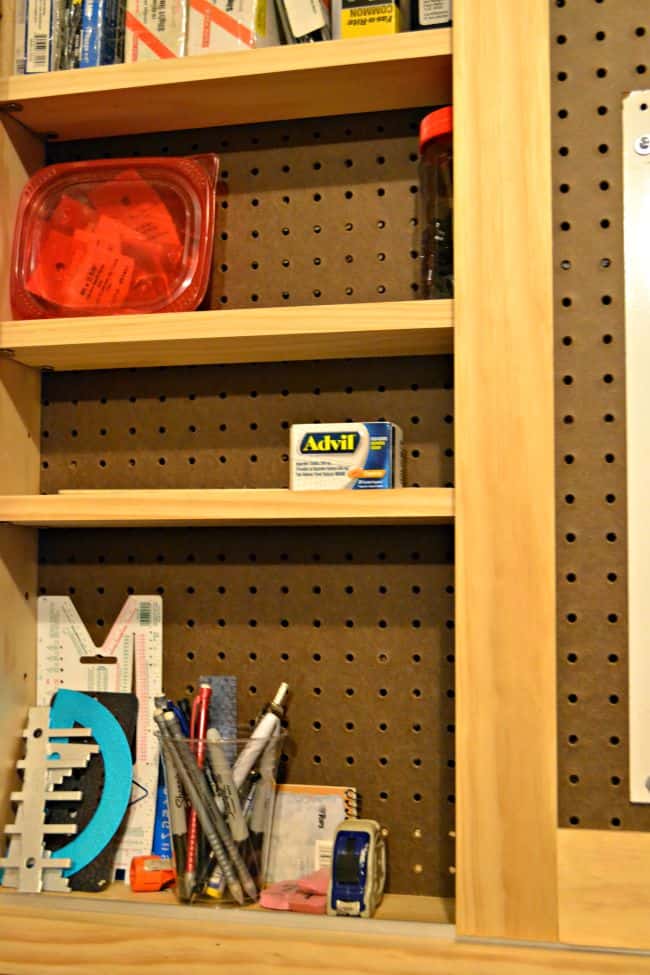 This summer home improvement expert Carter Oosterhouse is teaming up with Advil® to help consumers get through their toughest DIY projects. Upload photos of your DIY project to Twitter or Instagram from now until September 7th using both #DIYrelief and #AdvilSweepstakes to enter for daily prizes. A grand prize winner will win a video conference call with Carter, where he'll help you plan a DIY project for your home as well as $15,000 CASH to use toward a tough DIY project. Visit Advil.com for more information on how Advil® can take the pain out of DIY.
Be sure to come back in a couple of weeks and I am going to share part two, the finished farmhouse table. 🙂