Although this post isn't actually a part of my Crafting with Kids! series it is another great project you can get your kids involved with. If you are having a Halloween party this year and inviting over some kid monsters or adult monsters then how about scaring up a good time with these Halloween Luminaries. Continue reading to find out how easy they were to make with some of my favorite Mod Podge supplies.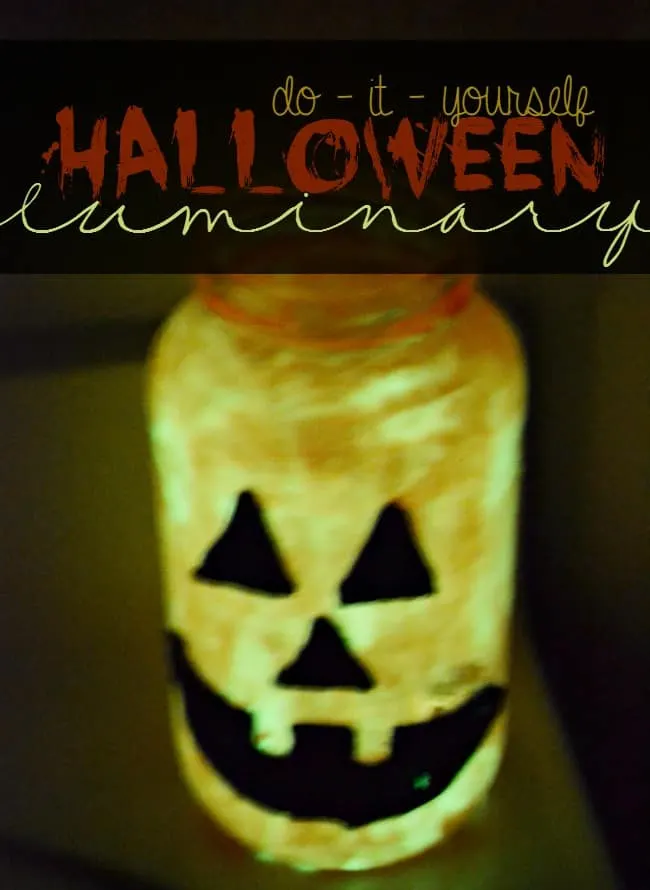 Supplies:
Jar (Mason or Recycled Food Jar)
Glow In The Dark Mod Podge
Folk Art Acrylic Paint (orange and gray)
Mod Podge Mod Melts
Mod Podge Silicone Craft Mat
Sponge Brush
Hot Glue
Instructions:
1. I started off first by recycling an old spaghetti jar for this project. I cleaned it up with soap and water and let it dry completely before starting. Once it was dry I painted it with Folk Art neon orange acrylic paint using a sponge brush. You don't have to paint the jar if you don't like, in that case you can skip to step 3 and then go to step 2. If you are painting then you will want to add more coats to get the darkness to your liking. Just be sure to allow the paint to fully dry between coats otherwise your previous paint will just slide right off the glass.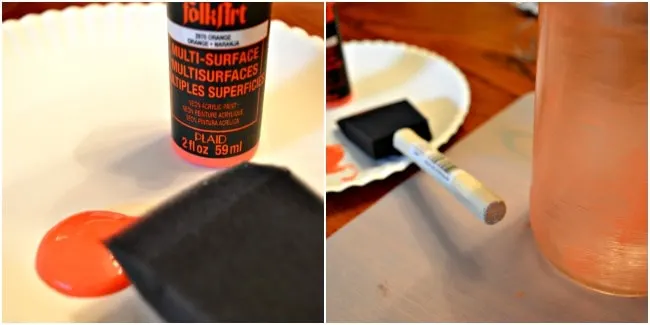 2. While my glass jar was drying between coats, my daughter and I decided that we wanted our pumpkins face to be 3D and pop off the jar for a little added texture and fun. We made this happen with some Mod Podge high temp mini mod melts. I can't decide what I like more the mod melts or the silicone craft mat. They have Mod Molds for the melts which are pretty fantastic. However, I was able to free hand a funky little face right onto the Mod Podge craft mat. Once it dried it peeled right up like a dream, which means the clean up was just as fabulous. Hot glue, Mod Melts, acrylic paint…. you name it. It all peeled up or washed off the mat so easily. It didn't take long for the Mod Melts to dry, think hot glue drying here. Once it set up I let my daughter paint them up with some Folk Art medium gray.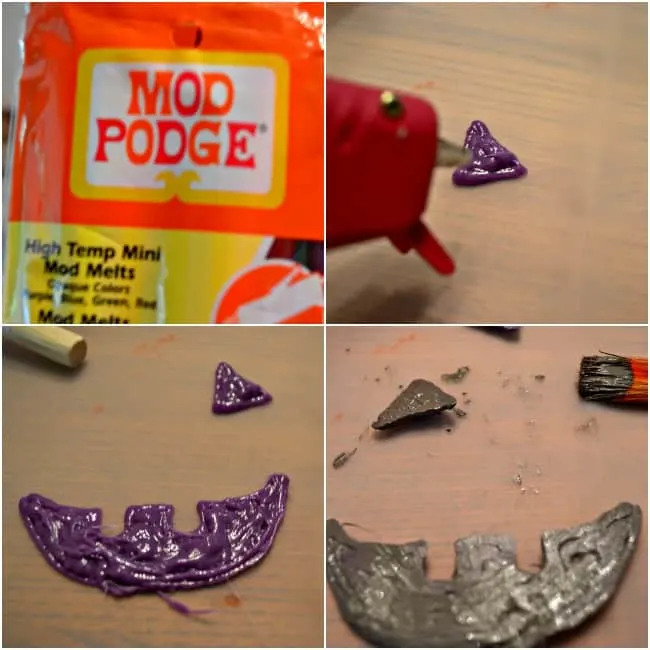 3. Once you have let your jar and mod melt face dry you can move on to the next steps. I definitely wanted my luminary to glow which is kind of the point right? We made ours glow and reusable by painting on Glow In The Dark Mod Podge. This stuff is amazing, so many great ways you can use it. Plus, who doesn't love things that glow in the dark? The important thing to remember with this step is that the more coats you apply the better your jar will glow. Be sure to wait 15-20 minutes between each coat.
4. Now that you have your luminary glowing it is time to attach the funky face. We used a hot glue gun to attach our pumpkin face. Caution: If you are gluing on your face with a hot glue gun you will need to use the glue very sparingly. If you add to much then the Mod Podge will try to peel off the jar. At this point you are all done just let your jar charge itself in the light during the day and he will be ready to glow for you come party time.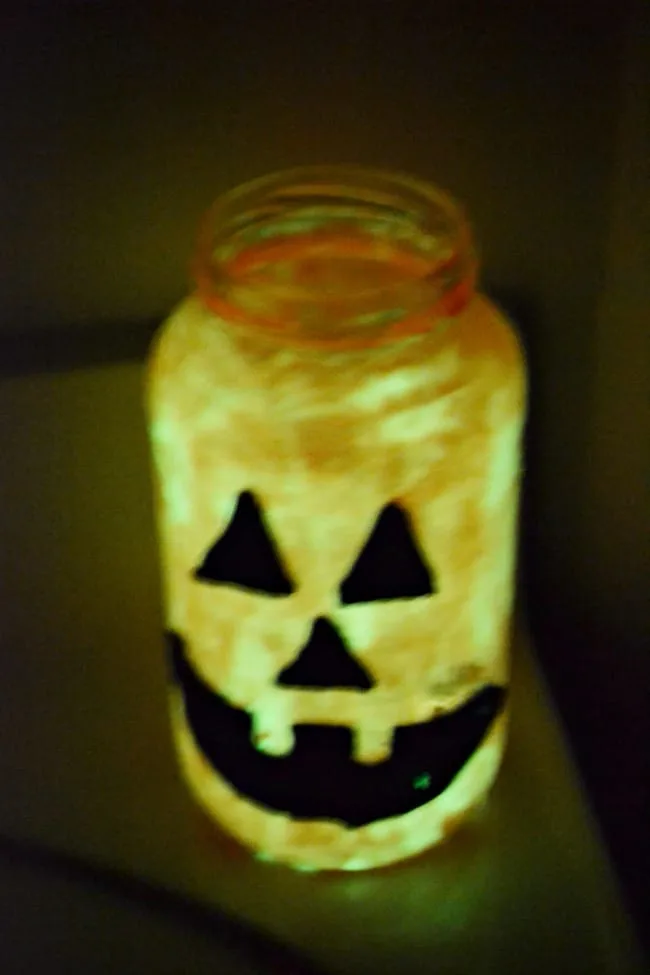 You can make a whole slew of these guys to sit around for your party or line your driveway for the big night. Another great idea would be to paint the lid green and even use them as candy jars or homemade apothecary jars. Attach them using E9000 to a dollar store candlestick holder and there you go a homemade apothecary jar. If you are looking for more ways to use the various Mod Podge supplies I mentioned then you can check out some of these ideas below.
I wrote this post as part of a paid campaign with Plaid Crafts and Blueprint Social. The opinions and idea for this craft in this post are all my own.
You can follow plaid here:
Plaid Website | The Plaid Palette Blog | Newsletter | YouTube | Pinterest | Facebook | Instagram | Twitter | Google+
More Plaid Craft Projects: