Of course there are a million and one ways to use Mr. Clean Magic Erasers. I use them for all sorts of things but today I want to share with you ways I use them to get my home holiday ready, just in time for guests.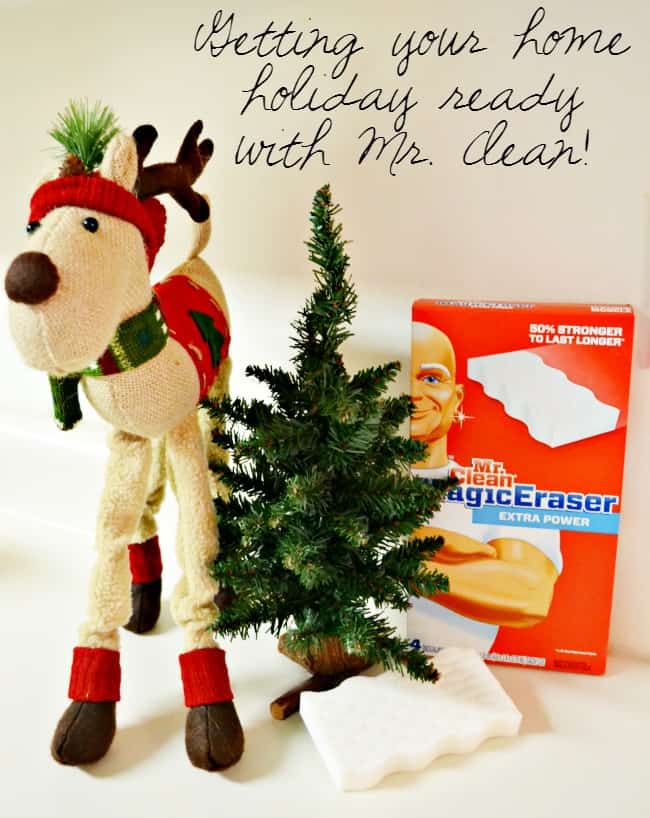 1. Baking is almost a given around the holidays which means baked on chocolate drippings and dried up food bits everywhere. No fear, Mr. Clean magic erasers will wipe clean your laminate, granite and glass countertops.
2. Need to rinse clean those baked on casserole dishes? You guessed it, magic erasers can take care of that too.
3. My cookie sheets were stained for the longest time but guess what cleaned them up and had them looking nearly brand new? Yep!
4. Winter weather means wearing boots a lot around here. The unfortunate part about boots is that they leave scuff marks in their wake. No problem, Mr Clean magic erasers gets them up without even breaking a sweat.
5. Candle stick candles are really pretty but can leave behind a waxy mess. Mr. Clean works on that mess too.
6. I'm getting ready to wrap gifts but I am stuck with annoying price tag stickers on a few items. Let me break out my eraser!
7. Lastly, need something to keep the kids entertained while you are cleaning. Give them a few ceramic or glass bowls or plates and some colorful markers. Once they are finished you can leave them out to enjoy and after the holiday is over wash them up with Mr. Clean magic erasers and they are ready to go for your next holiday. This idea also works great for wine glasses too.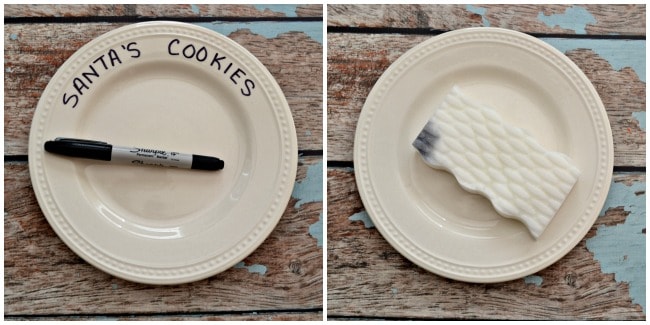 [jwplayer mediaid="3957″]
I could keep going with all the different ways Mr. Clean Magic Erasers can be used but then we would definitely be here all night. I know that sounds tempting but we have cleaning to do. Christmas is right around the corner!!
Check out Mr. Clean on Facebook and Twitter!
Share how you clean with Mr. Clean and use the hastag, #MrCleanMillion.
This review was made possible by Double Duty Divas and Mr. Clean. I was provided the featured product and compensations to facilitate this post, but all opinions are 100% mine.