I honestly can not wait til the day we can finally purchase a house again. I am chomping at the bit to do room makeovers that I can't do in this rental. Like replace all the light fixtures with something like these industrial pendant light fixtures. Sure the landlord might approve but do I want to invest my money into a place I don't own? Not really…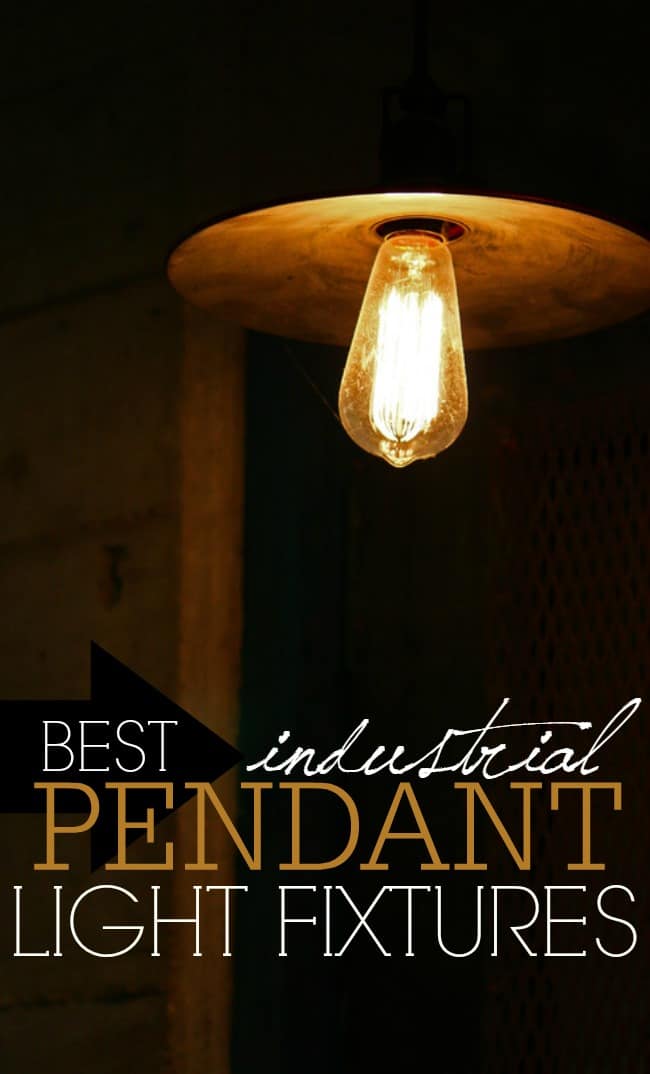 Don't get me wrong, we live in a really nice house and I am grateful but when you have the remodeling itch you have the remodeling itch. haha! Until that time comes though, several years still down the road no doubt, I will enjoy pinning all my favorites. You don't have to just enjoy. If you have been on the hunt for some industrial pendant light fixtures then look no further. I have rounded up 12 of my favorites.
Top 12 Industrial Pendant Light Fixtures
(This site contains affiliate links.)
Just click the pictures to take you to the individual sites for more details on prices and measurements.
Pendant Light Buying Tips!
Be sure to consider the location you are placing your pendant light. Pendant lights can come in small and large sizes and you don't want to overwhelm the space.
The way the shades point can determine the mood of the lighting. Pendant lights with shades pointing up creates ambient light. Lights with shades pointing down create task light. Great places to use ambient lighting pendants are in places like the bathroom, foyer, hallways, etc. Great places for task lighting are places like the kitchen and dining rooms.
If you already have a industrial light fixture in your home then I would love for you to tag me on Instagram (@thisgirlslifeblog). I love checking out all the fun decor you all have.
If you love this industrial pendant light fixtures post then you might also like these…