Thanks to Jasco for sponsoring this post on celebrating all year long!
How many of you are outdoor lovers? My family loves being outside whether it is during the winter when we can enjoy some occasional snow or fall when the beautiful mountain trees start changing colors. Then, of course, during spring and summer when it starts warming up and we can do all the fun summer barbecues and be spending quality family time together.
Because we love spending so much time outdoors we want our outdoor area to be the happening spot. This means I want it decorated in items that I can use all year long and I have found my number one item that makes all seasons a hit. The Jasco's Enbrighten Seasons Color Changing Café Lights. These are so fun!!!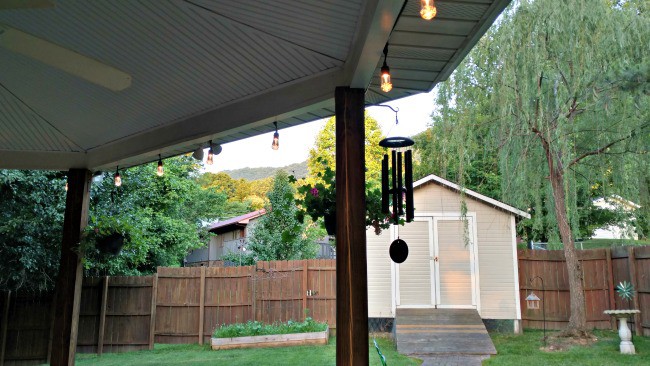 We have used the regular Enbrighten Cafe Lights in the past because the Jasco brand is the bomb but switching to the Enbrighten Color Changing Cafe Lights has been even more amazing.
The first thing to learn about these lights is that they are incredibly well made. They are of course energy efficient by being LED bulbs that reduce energy by over 95%. You can connect multiple strands so you don't have to find places to plug each one in. They are made to connect up to 15, 48ft strands. That is 750 feet that you can place all over the yard and still only have one single spot to plug them in. Sweet! They have flexible hanging options so no matter if you need to swoop them or hang them on a single nail you are able to do that. It only took us about 30 minutes to hang 48 ft of lighting.
Plus, one of the best features, especially using them outdoors is that they are impact resistant.

Now that we have talked about how great they are built. I just want to tell you about how much I love all the things you can do with these fun Enbrighten Coloring Changing Cafe Lights.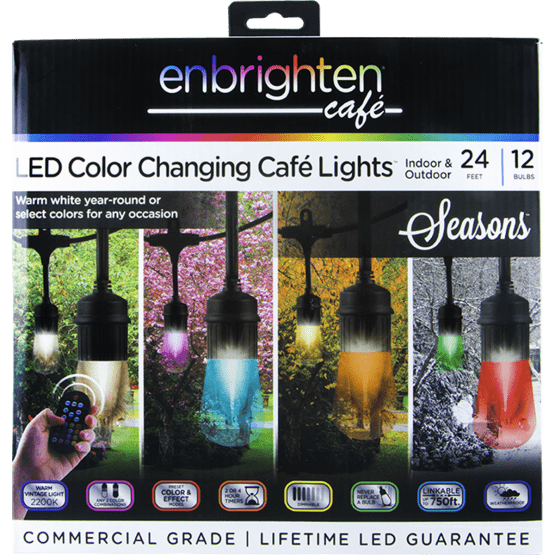 These color changing bulbs have several selectable modes. You can choose to do a single color, a combo of 2 colors or they also have several preset color modes. Some of the preset modes being Christmas, Halloween, 4th of July, Spring colors and more. Check out the pictures below to get an idea of the fun colors.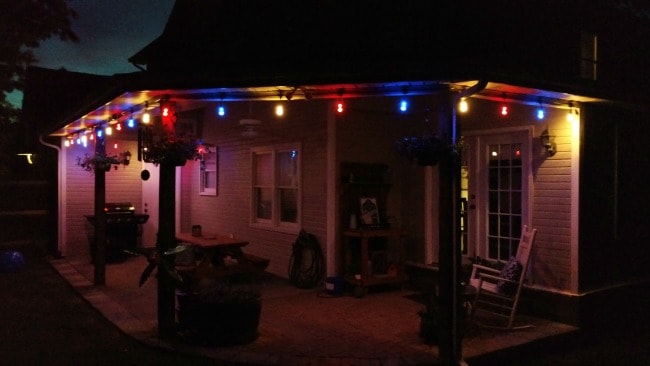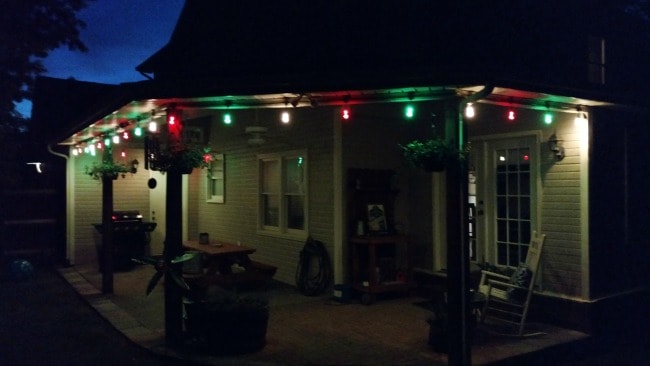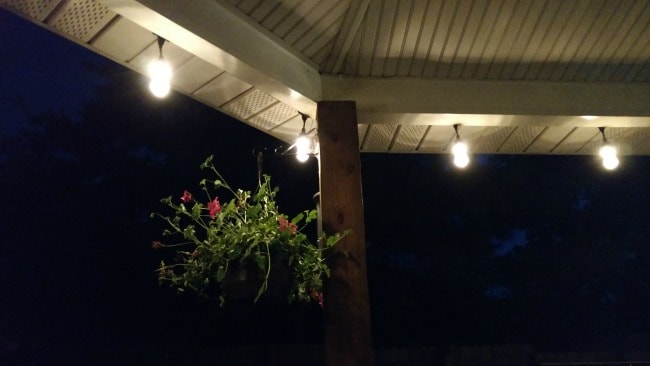 I love that you can change them up all year long which means these bad boys never have to be removed. They can be left up for enjoyment all year long. You can change them up for every occasion from your favorite holiday, all colors for a birthday party or even choose your favorite sports team colors. Then when you are ready the warm vintage white will be waiting for a year round beautiful look. So many endless possibilities with Jasco's Enbrighten Color Changing Lights!
Oh, and did I mention they have options for the colors to be dimmable (hello romantic lighting), fade or strobe. Perfect for your next dance party. You can even set it and forget it with the built in 2 and 4-hour timer. Once the time is up they will shut off on their own.
What are you waiting for… Pick one of those 16 different colors and get your next backyard party started.