Don't forget to grab your JLab #1 True Wireless Air Family earbuds as you head to work, get to the gym, or jump on an airplane.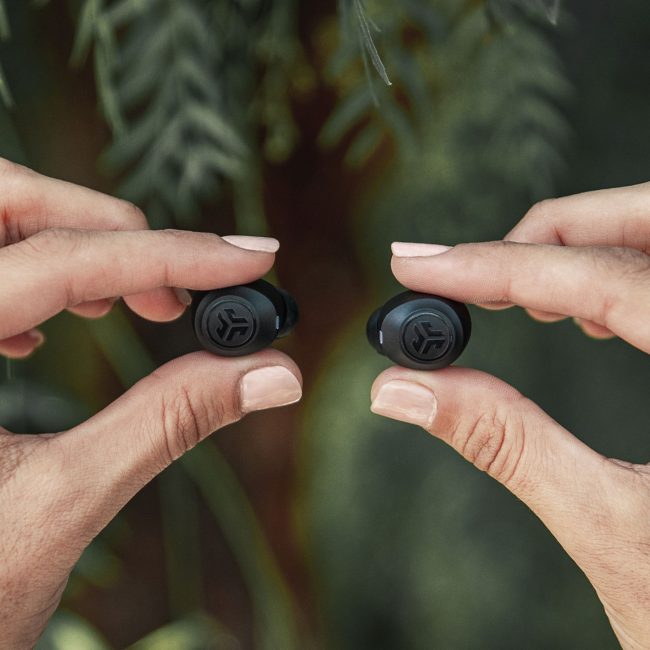 With a 6-hour battery life, these earbuds give you all the power you need to get through those music moments.


Some of the best features of the JLab #1 True Wireless Air Family earbuds…


Sweat-Resistant: Provides protection from sweat, so you can easily wear headphones while working out.
Bluetooth Interface: Enables simple wireless pairing with your Bluetooth-enabled device.
In-ear design: Fits securely and directs music into your ears for full, uninterrupted audio.
Stereo design: Delivers crisp tones.
Dual connect: Use either earbud independently or use both and experience a seamless connection.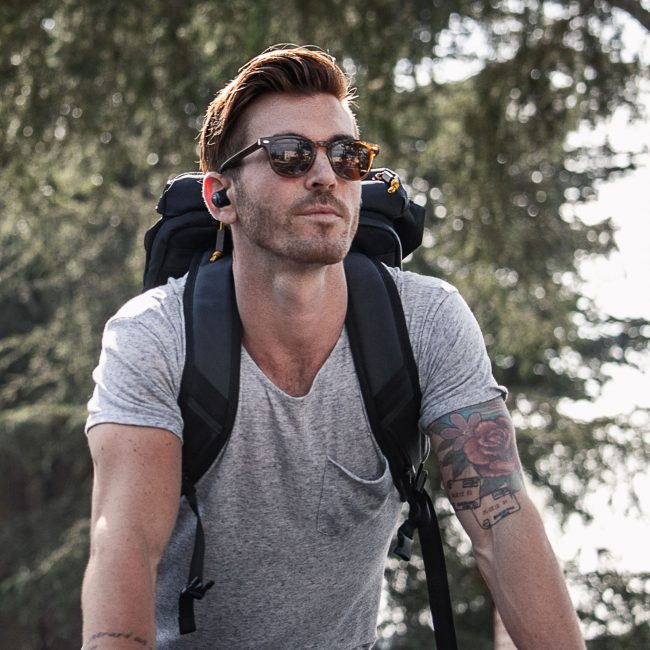 Convenient and affordable, any model from the JLab JBuds Air family offers:


Great playtime – battery life starting at 24 hours
Features for every lifestyle (sport fit, dual microphones for talking, etc)
Integrated cable for charging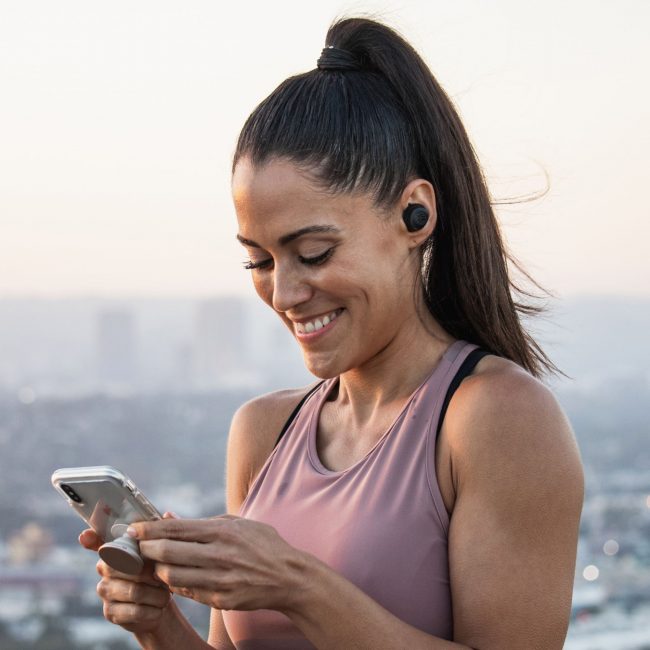 The #1 True Wireless Earbuds now features three new models to give you true wireless earbuds that deliver on sound, quality, and comfort. Meet the new squad from JLab Audio, a perfect fit for any lifestyle. There's the new sport-inspired JBuds Air Sport, business-inspired JBuds Air Executive, and the JBuds Air Icon, an upgraded everyday option. There's something for everyone to #FINDYOURGO.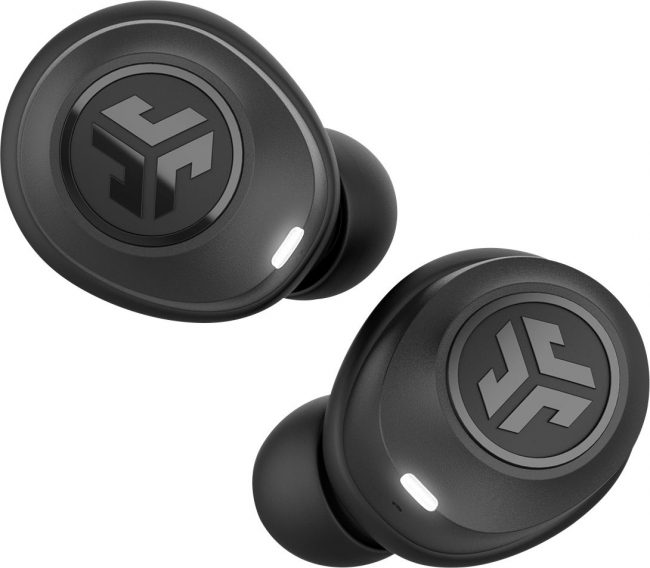 The JBuds Air Sport keeps you GOing through any long, sweaty workout. The 6-hour battery life, plus an additional 34+ extra hours in the charging case, help you power through. An IP66 sweat resistance holds up against even the toughest workouts. Plus, ergonomic design with an over-ear hook and Cloud Foam™ ear tips offer secure comfort for any activity. Turn on or off Be Aware Audio when you want to let ambient noise in for safe listening or pump up the bass with EQ3 Sound.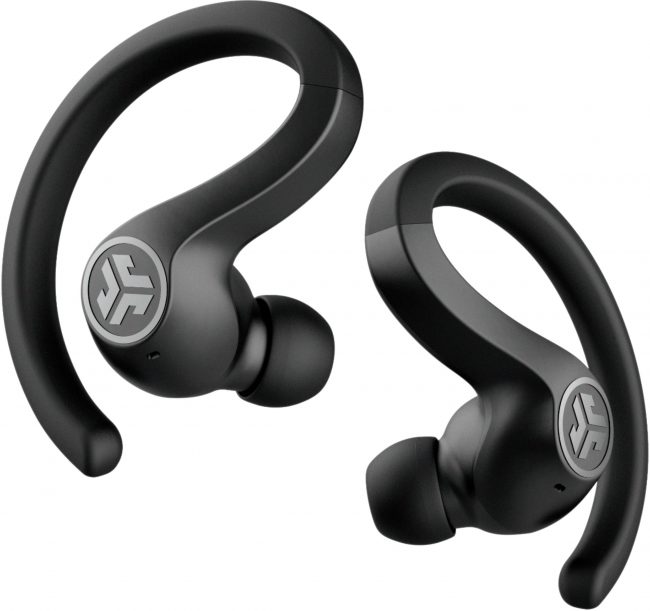 The JBuds Air Executive keeps you GOing for travel and business, with 30+ hours of playtime and dual microphones providing a crystal-clear listening experience for both phone calls and music. From the office to the airport, 6-hour battery life in each earbud and 24+ extra hours in the case provide all-day listening. An ergonomic design plus included Cloud Foam™ ear tips keep the earbuds comfortable for long days and an IP55 sweat resistance offers the durability you need wherever you go. You can even adjust your sound with our C3 Sound technology, allowing you to choose between three EQ settings; Signature, Balanced, and Bass Boost.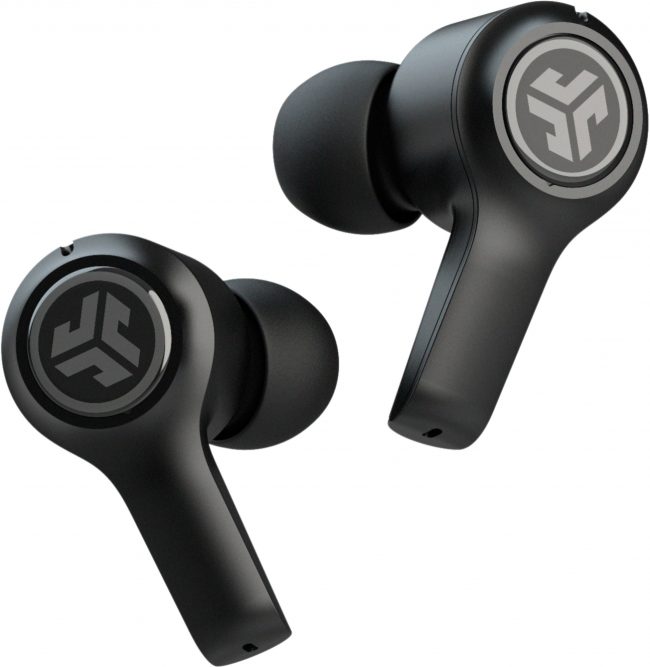 The JBuds Air Icon offers an upgraded experience to the #1 true wireless earbud under $100* with a longer 24+-hour battery life. Each earbud holds 6 hours and an additional 18+ hours in the case. Now with touch sensors to control your music, and stereo calling for crystal clear audio in both earbuds, JBuds Air Icon features a sleek gold logo to complete the innovative design.




The real question is, does the product hold up to all these fabulous promises? You can pick up your JLab True Wireless Air product at Best Buy and find out for yourself but we think you will be super thrilled about them.