Many thanks to Pop Secret for sponsoring today's story and encouraging me to have a movie night with my family!
For the past 3 weeks my husband has been away training at a military school. He just got home this weekend so the daughter and I officially called movie night. Of course it wasn't just going to be any movie night. We are talking a get your gear together, camping out in the living room kind of movie night. Keep reading if you want to learn how to make a fort. It's real easy, we promise.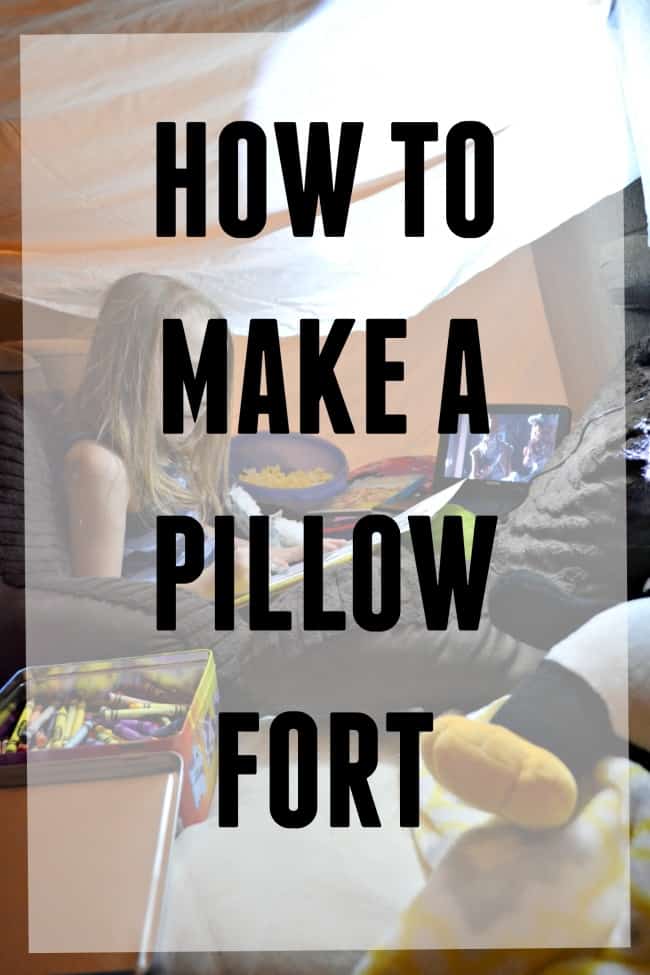 Step one: Gather your supplies!
Sheets
Pillows
Blankets
Couch & Chairs
Flashlight
Stuffed Animals
Entertainment
Snacks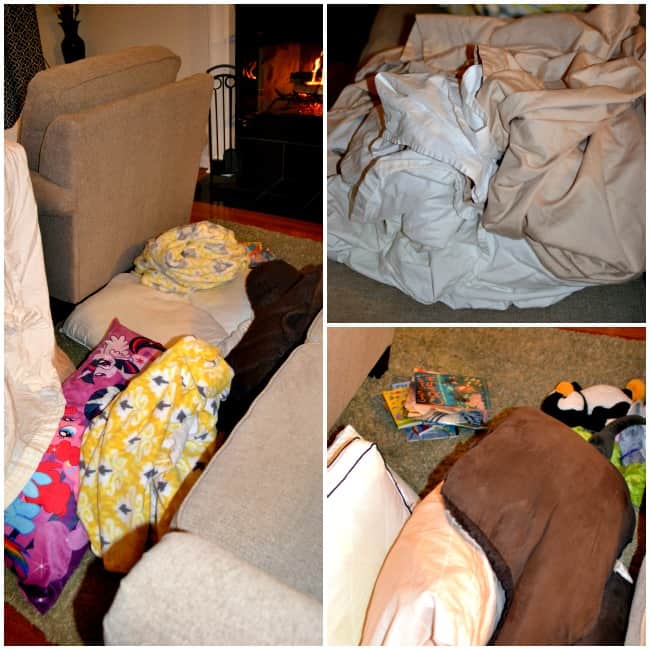 Step two: Build your fort!
This step is pretty easy and you can really make it how you see fit. We made our walls with the couch and two chairs turned backwards. Then we made the floor with all sorts of pillows, threw in some blankets, stuffed animals, snacks and entertainment. Lastly we draped sheets over the top to make the fort. If your fort is a little droopy you might need a good broomstick for reinforcement.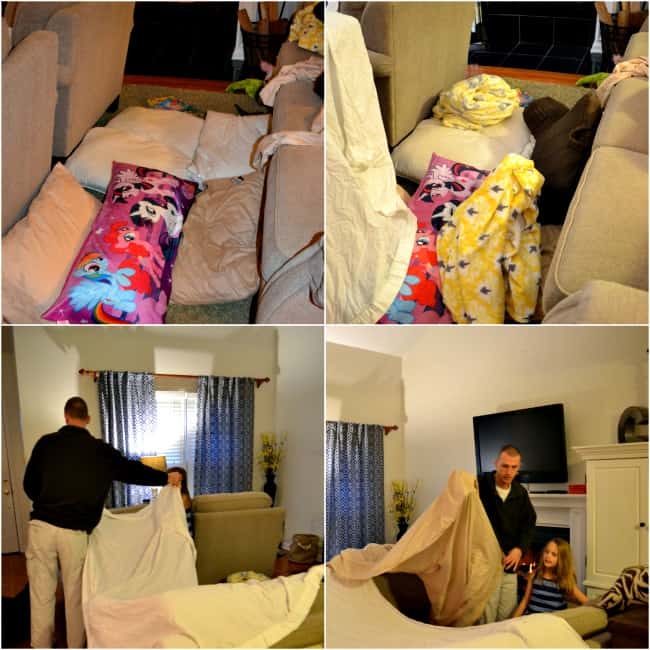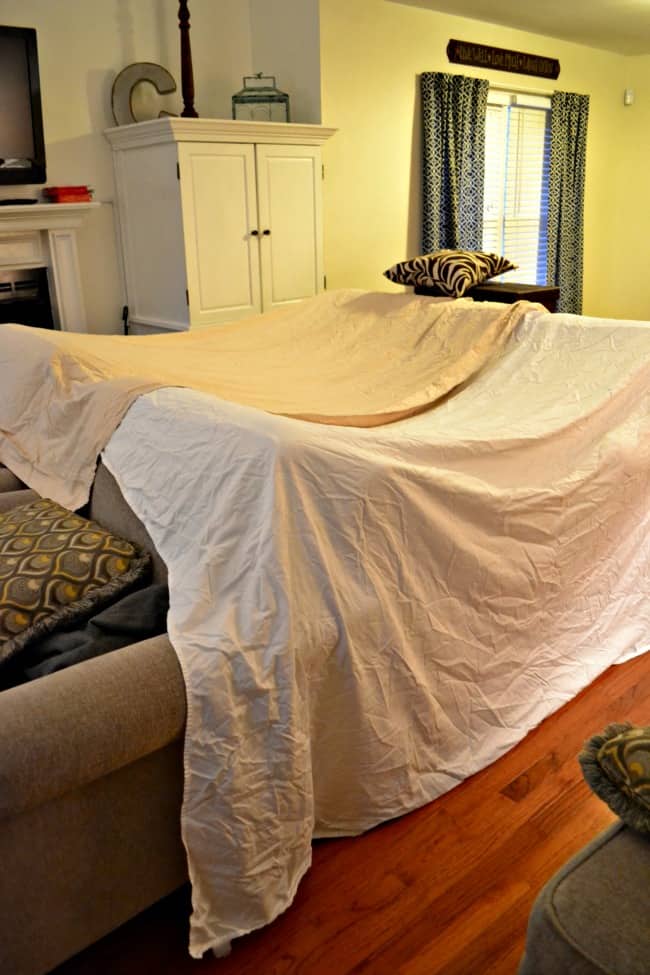 Step three: Enjoy!
The best part of a pillow fort is that you can hideaway and do whatever you please. We choose to entertain ourselves with our favorite snack, Pop Secret popcorn and a little book reading.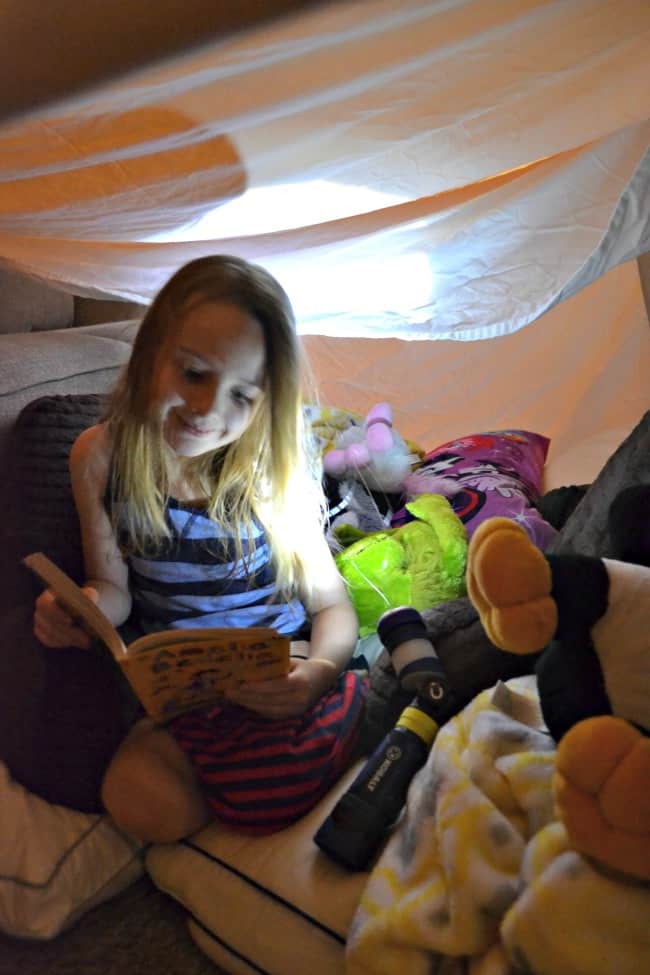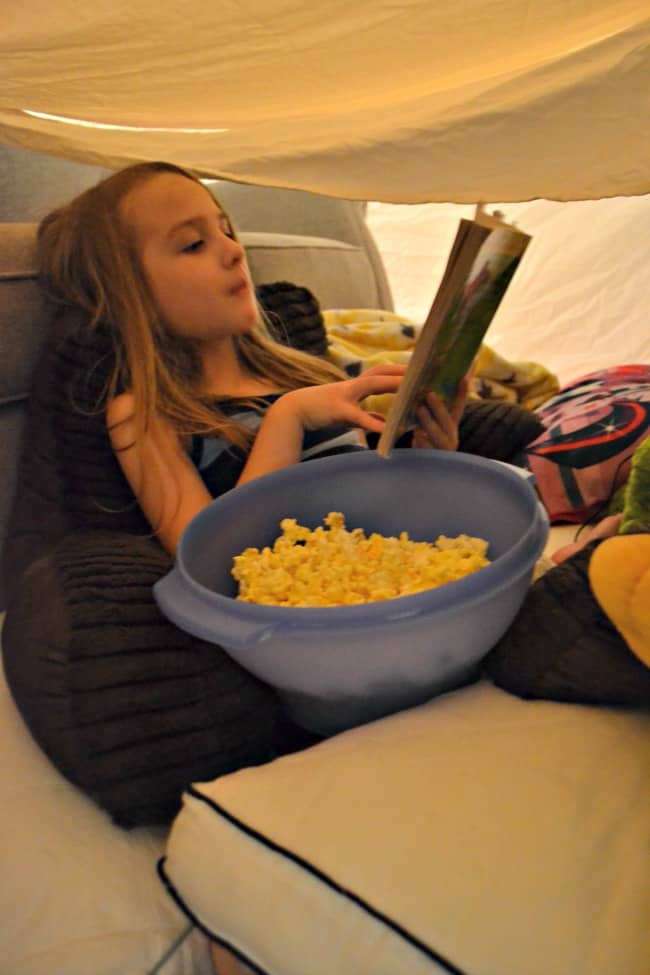 I can explain to you all day long how to make a fort but that isn't the important part. You can throw some pillows on the floor, blow up an air mattress or just hang out in the living room. As long as you are spending time with your family that is the ultimate goal. Do something fun with your kids this weekend. 🙂 Go submit your own pillow fort pictures to Pop Secret's Facebook page using the hashtag #PopSecretForts for a chance to receive a fun prize pack and other surprises! Also you can find a $1 off coupon over on their facebook page as well.
I love comments! Let me know what your favorite way is to spend time with your family.