I love poppy seed chicken. It is super easy and quick to make and tastes yummy.
Ingredients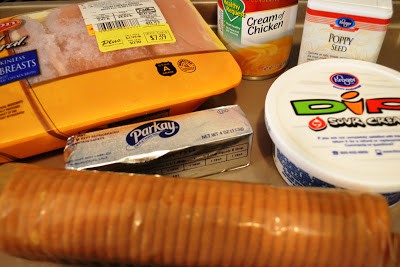 Boneless Chicken Breasts (1 pkg.. 3 whole breasts)
1 (10.75 ounce) can cream of chicken
Directions
1. Boil your chicken breasts and dice or shred into small pieces.
2. Preheat oven to 350 degrees F (175 degrees C)
3. Mix your shredded chicken in a bowl with your can of cream of chicken and sour cream. Then layer into a 9×13 dish.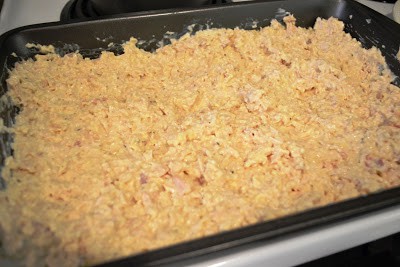 4. Melt your stick of butter while crushing your Ritz crackers into a bowl.
Once the butter is melted mix it in with the crackers.
Then spread this on top of the chicken.
5. Sprinkle poppy seeds all around the dish.
6. Bake in preheated oven for approximately 30 minutes.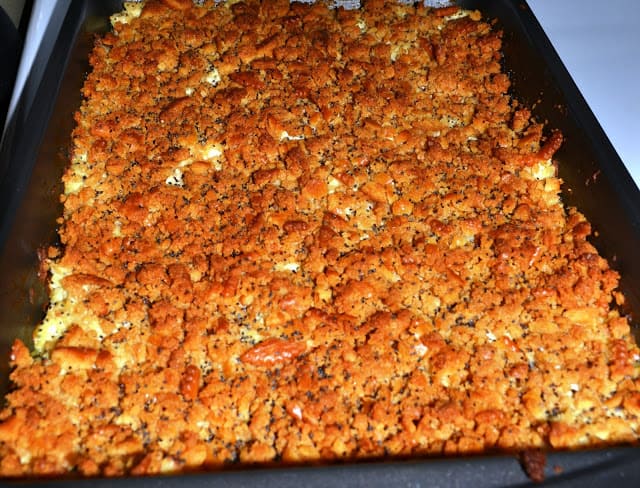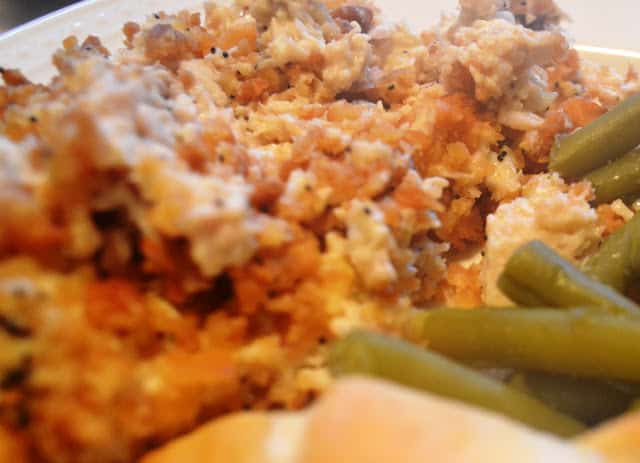 Have you tried Poppy Seed Chicken before?