This is a sponsored post written by me on behalf of PERK. All opinions are 100% mine.
So today I wanted to talk to you about my number one must have Summer car accessory and give you a chance to win some of them too. What is it you ask? The new PERK Visor Wrap … Yep, the one thing that keeps all the stinky out of my beloved Exploder. (It's actually an explorer but, we started calling it the exploder and it just stuck… haha)…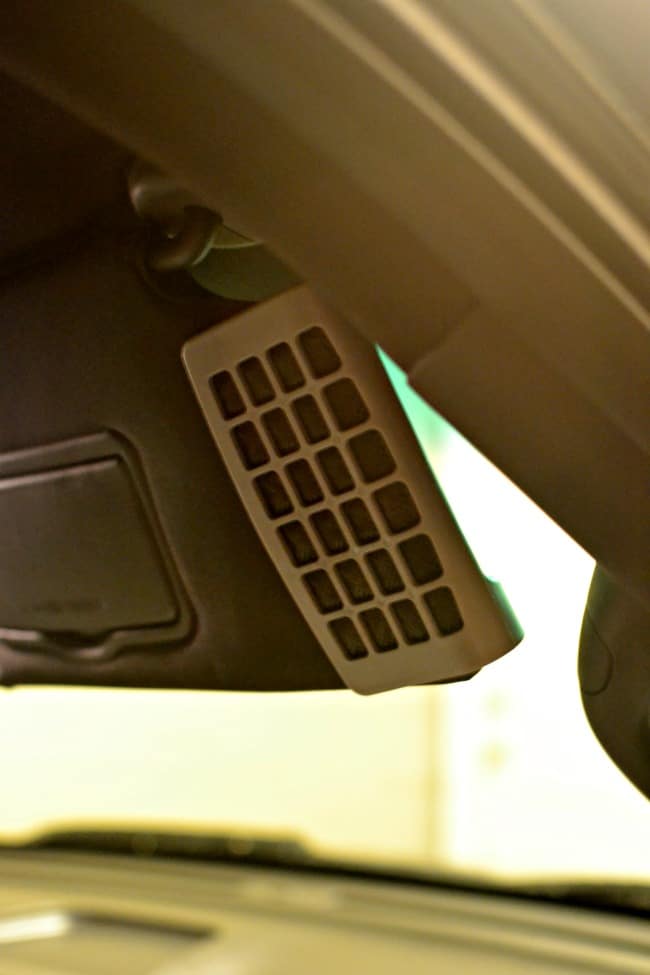 Whether you are out at the park all day, traveling and had to eat on the road or accidentally left the windows down and it started raining PERK has you covered for all those stinky situations.
What I love about the new PERK visor wraps are their slick design. It doesn't scream, "look at my air freshener, sorry my car stinks." Their design grips onto your visor without slipping so no falling off when you are actually wanting to use your visor for blocking out the sunlight. Plus it is small enough so that you can still have use of your mirror.
The PERK Visor Wraps have StediScent™ technology that delivers consistent fragrance that is the same from the first day to the last day, up to 30 days.
PERK products can be found at – Walmart, Target, Advance Auto Parts, AutoZone, Meijer, Kroger, Pep Boys, Publix, CVS, and other places auto air fresheners are sold. They are also available in a variety of amazing PERK fragrances, including favorites such as Golden Vanilla, Caribbean Colada, Summer Berry and New Car.
If you are ready to get rid of the stink be sure to get a $1 off PERK coupon. And check out PERK's Facebook page.
Plus enter the giveaway because one lucky winner will receive a PERK gift basket that includes:
6 month supply of PERK products/fragrances
1 PERK travel mug
2 pairs of PERK sunglasses
To enter, please use the Rafflecopter below. Giveaway ends June 29th @ midnight!