This post is part of a social shopper marketing insight campaign with Pollinate Media Group® , PEOPLE StyleWatch®, and InStyle® but all my opinions are my own. #pmedia #Summer4Me http://my-disclosur.es/OBsstV
Being a busy mom and wife I don't often get to enjoy just some much needed time to myself and when I do it's usually work work work. However, I really think spending some solitary time to yourself (whether your a busy mom, busy dad or just a kid) is vital to a healthy life. Keep reading if you are interested in learning how I do "me time" and why you should start doing it too.
As you can see in the picture above one of my favorite ways to enjoy a me moment is by having a relaxing bath. Of course I can't take a whole 30 minutes out of my day so I do spend time on easy things like making checklists for future projects, etc all while still enjoying a nice drink and some of my favorite magazines. What I love about this and it brings me to the 1st reason you should start taking some me time is it allows you to become a better decision maker.
1. Better Decision Maker.
Sometimes when we are so busy we can't even think about what we need to get done. I have often found myself so focused on all the things that I needed to do that I didn't get anything done at all. Giving myself a little bit of time to just focus on myself allows me to think straighter and differently so that I can prep a true list of what needs to be done and when.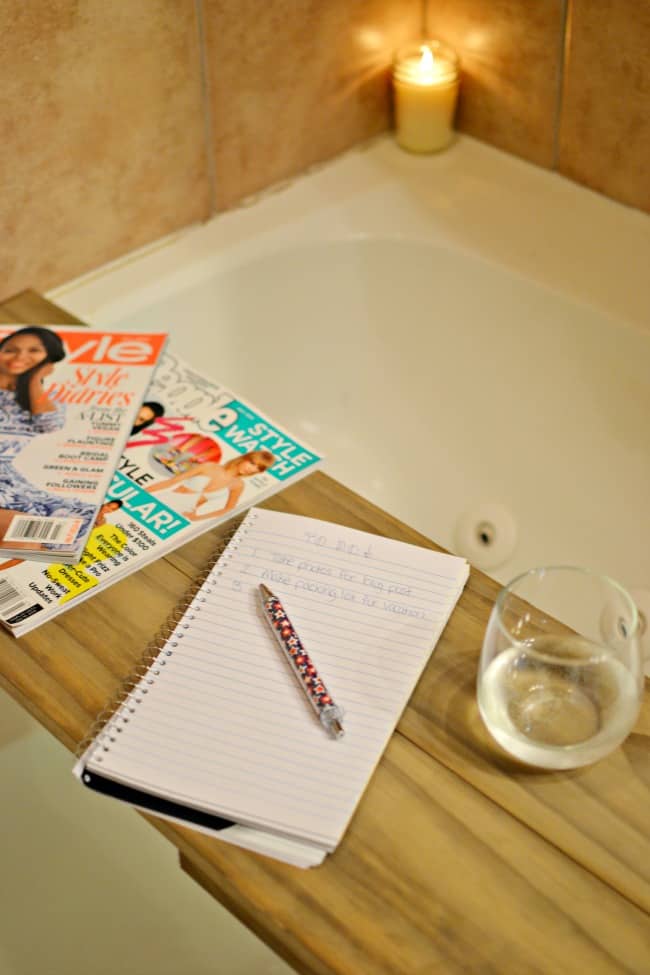 If you are interested in building your own tub table you can check out my building plans here.
2. Helps you achieve your goals.
Whether you have a goal to lose weight or you have a project you have been wanting to accomplish this is another good reason to designate some time just for yourself. It is too easy to always be helping others, your children, your spouse, etc and then find yourself never getting your own goals accomplished. Set up those times just for you so you can start seeing your own goals checked off.
3. Enjoy your own company!
My final reason is that it allows you to enjoy your own company. Being alone doesn't mean having to be lonely. It means you can get back in touch with what you love to do and what interests you. We have the direct ability to be happy and to also make ourselves happy. Which is one of the reasons why I enjoy soaking bubble baths, they make me happy. I also like to make homemade things, like these homemade bath fizzies.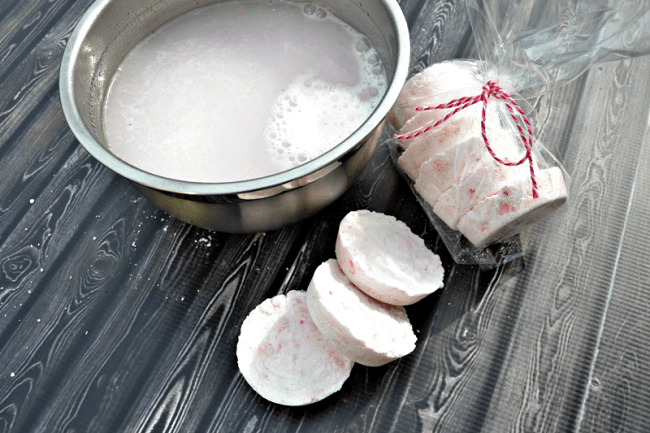 So whether you are out there wrangling toddlers or busting your butt at your 9 to 5 don't forget to take a little time each day to do something for yourself. I have always said you can't be who you need to be for everyone else if you aren't taking care of yourself first. Make yourself important, because you are!
Another one of my favorite me times is getting a chance to paint my nails, fingers and toes.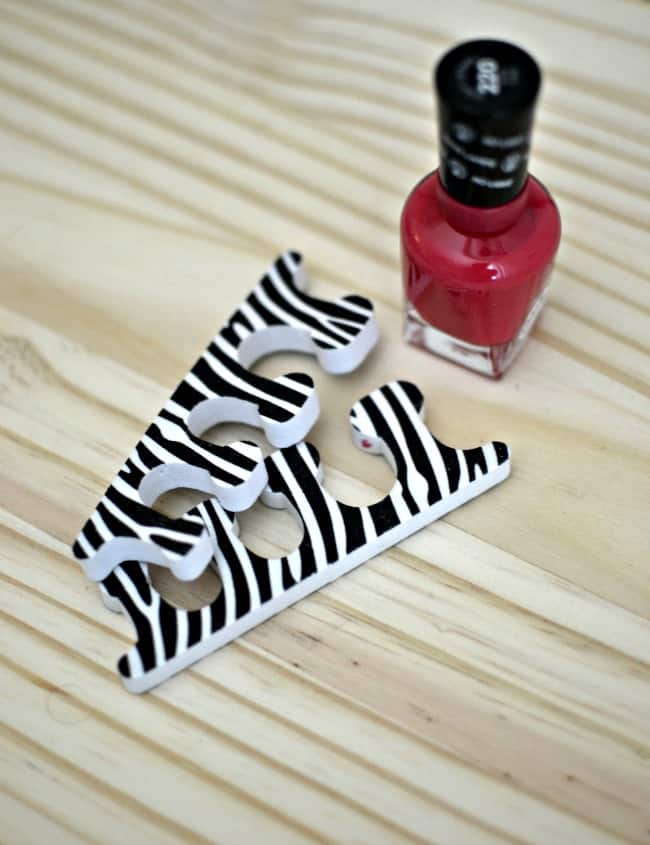 I picked up two of my favorite magazines for my "me" time, InStyle® and PEOPLE® StyleWatch at Target using the Cartwheel offer. You can also save 20% off participating titles (PEOPLE®, InStyle®, PEOPLE® StyleWatch, Us Weekly®) by using the Target Cartwheel Digital Offer too. Also, you can receive 20% off special edition magazines. Both offers are available until 7/10/15 (while supplies last).