"This post was sponsored by Amazon as part of an Influencer Activation for Influence Central."
Traveling for vacation can be crazy and hectic. Add in a kid or two, and things really can become challenging. But, it doesn't have to be. All you need is the best travel gadget to make your vacation adventures a whole lot easier.
The best travel gadget is the Amazon Fire Tablet.
Why? Because it is so many things in one tiny package. It is a book, a magazine, a game console, a television… Should I continue?
For myself as an avid reader, I like to have numerous books at my disposal whether I'm laying in bed at home or on the road heading to our next vacation adventure. The Amazon Fire Tablet allows me to have an entire collection of books in one little gadget that probably weighs less than your last hardcover. Even if we are on the road at night I can still read comfortably. This gadget offers blue shade which uses specialized filters to minimize blue light from your display. This allows me to read at night without eye strain.
This is perfect if you like to travel during the nighttime. Does your family travel at night? I know many who like to do that and allow the kids to sleep so the trip isn't so long and rough on them.
Speaking of kids…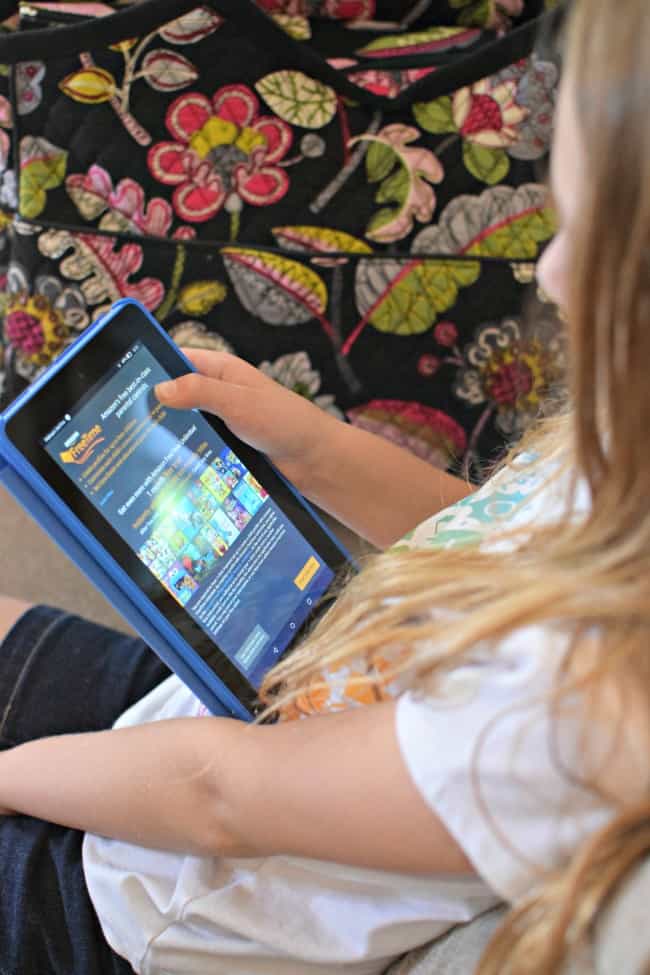 The Amazon Fire tablet is great for entertaining the whole family. The Fire also has FreeTime which is an app that is available exclusively through Amazon devices and gives you the best-in-class parental controls so that your kids can access age-appropriate content. Plus you can set screen time and educational goals for them as well. This means you don't have to carry every game gadget, movie player, and random thing-a-ma-jig along. All you need is the Amazon Fire Tablet with thousands of apps and games that are 100% free to keep them entertained for the whole trip.
This summer we went on two long road trips. The first to the beach, Kennedy Space Center and Sea World in Florida and the second to Niagara Falls in New York. These were both long 10-hour travel trips for us and you better believe the Amazon Fire Tablet was in use a LOT. I read books and magazines and my daughter played her favorite apps and watched her favorite movies. With up to 7 hours of battery life, we were able to make it almost the entire trip without needing to recharge. Plus you can't beat all that extra additional 128 GB of storage. Entertainment for days!!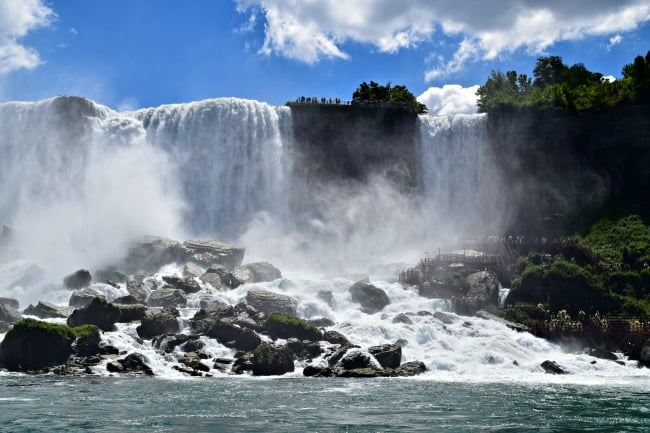 What vacation did you take this summer? Did you travel with the best travel gadget, the Amazon Fire Tablet? If you didn't then I recommend you get one or a few (because the price is so great you can do just that) for the next big trip.
---
If you enjoyed The Best Travel Gadget post you might also enjoy….