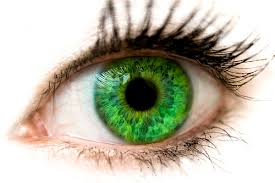 Your eye area is one of the most delicate parts of your face, treat it gently, blot never rub.
Always use your ring finger to apply concealer or moisturizer. Your ring finger allows you to put the least amount of pressure on that skin.
Open up your eyes by applying light eyeshadow in the inner corners of your eyes and just above the lashline.
Use brown mascara for a softer day look.
Stop eyeliner smudges by applying a matching shade of eyeshadow over the pencil.
Reduce eye puffiness by applying cold compresses. 15 seconds on, 15 seconds off.
For fuller eyes, focus on finding tapered or football-shaped mascara brushes, which create a feathery topcoat.
What are your fave eye tips?