Who has kids who use like half a bottle of soap in one sitting? I know it can't just be mine. If it it is then well lucky me. 😉 Because of this I like to make my own foaming soap, especially for use in the bathroom where she tends to get to it the most. It's not only super easy to make your own foam soap it's also really inexpensive and will save you a ton.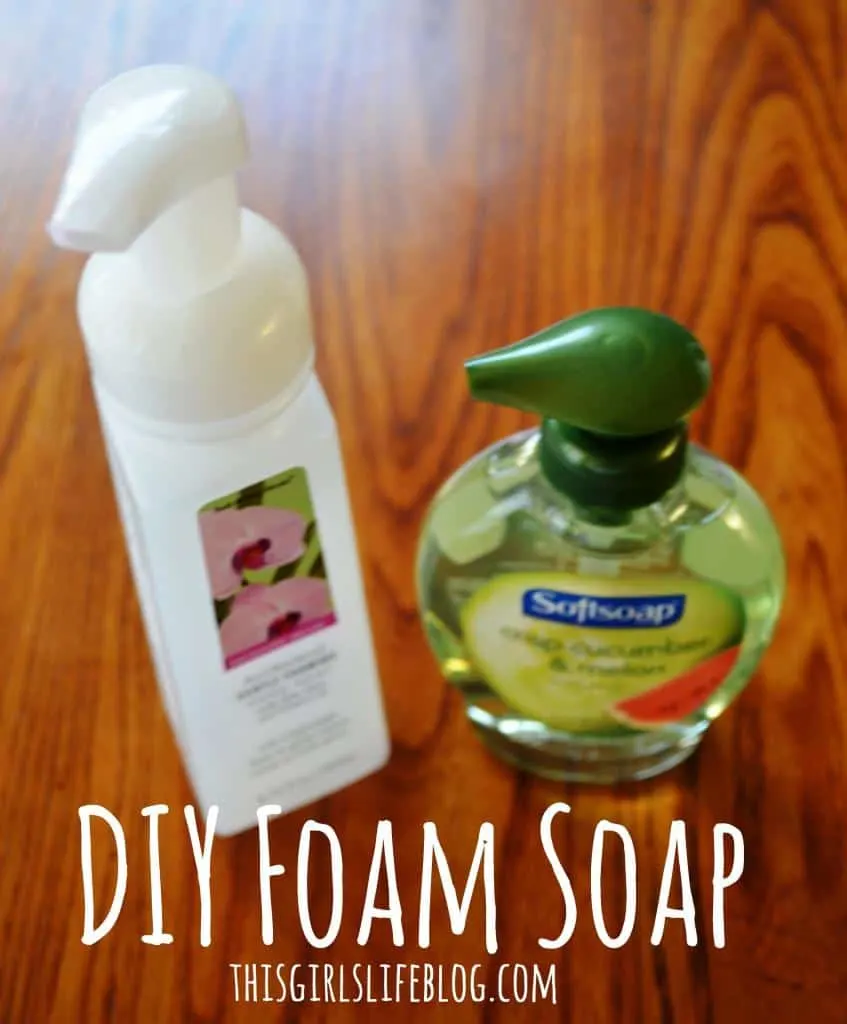 Foaming soap bottle (IE: BBW)
Hand soap or even dish soap
Water

First you will want to rinse out your used up bottle of foaming soap. I used an old bottle of BBW soap which you can get during their sales for right around $3 a bottle. After you spend your initial investment you probably won't have to spend more than another $3 to keep you good on soap for a year. *No kidding*
After you have your bottle ready to go you will want to fill it with hand soap, approximately an inch full. I like to buy the small bottles of softsoap because often I can get a .50c off coupon for them. They also go on sale for $1 at Dillon's occasionally, which when the coupon doubles (which it does at Dillons … at least at mine) it makes for free soap. Yes Please!! Whenever they have this sale I usually try to stock up so that I don't end up paying anything for soap for quite some time. If you aren't in to couponing you can get a big bulk bottle of soap for right around $4-5 dollars and it will last you for a LONG time.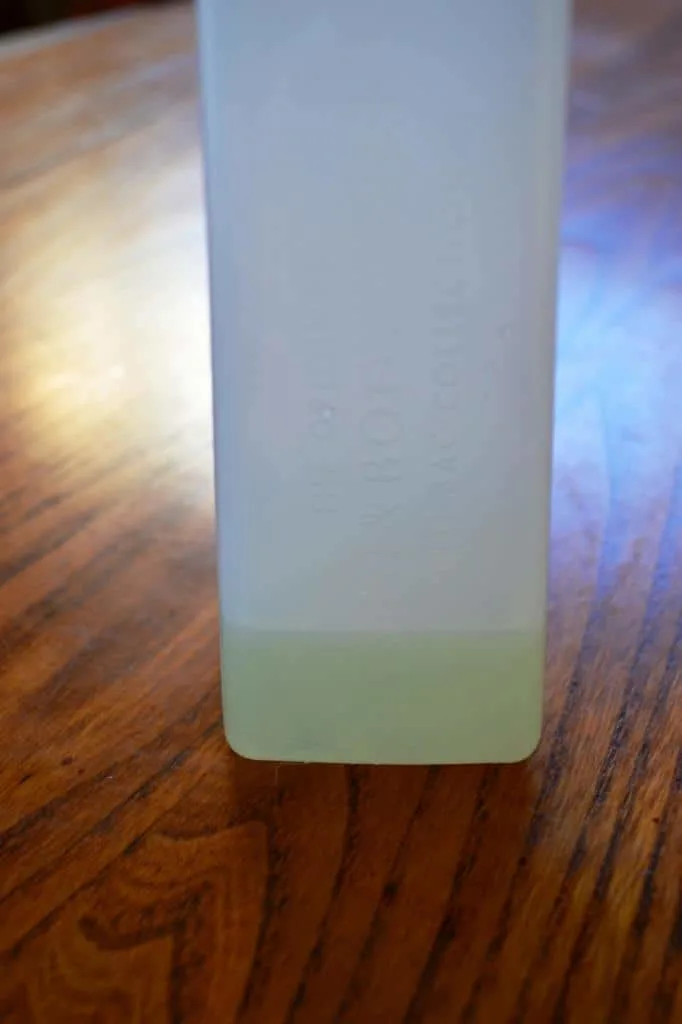 Once you have the hand soap in you will want to fill up your bottle with warm water, replace the lid and give it a shake. There you go, foaming soap on the cheap and possibly even free.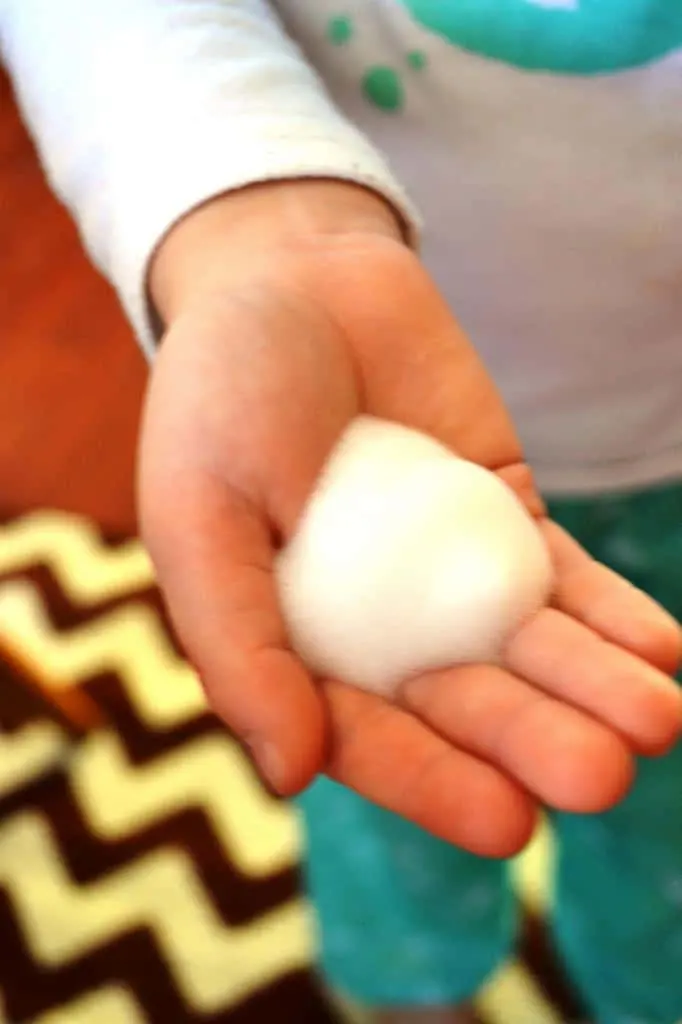 A mixed up bottle will last me a good month or two, depending on my daughter's overuse. I use to cringe every time she would pump half the bottle of a bbw bottle out but not so much when I spent just pennies on the refill.
Are you frugal when it comes to cleaning products?

Last few hours to enter the giveaway. Go here if you want to enter! 🙂