This post is part of a social shopper marketing insight campaign with Pollinate Media Group® and Universal Pictures, but all my opinions are my own. #pmedia #BoxtrollsFamilyNite http://my-disclosur.es/OBsstV
One of our favorite weekend events is our family movie nights. Our most recent one we went a little crazier than normal and made a pillow fort and watched The Boxtrolls. It was a lot of fun and our daughter had a blast chilling in her hideaway. We also added in a few extra touches by making coloring sheets with The Boxtrolls photos.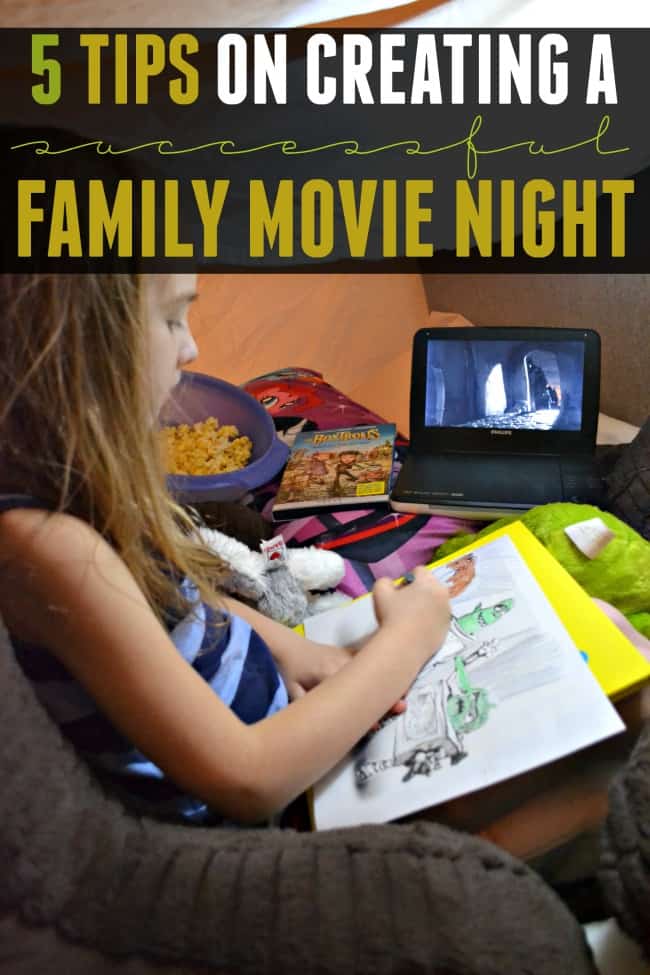 I love family movie night because we always try to pick out a movie that can teach lessons. The Boxtrolls did just that and showed how easy it is to lose sight of what really matters in life, which is your family. Also, the evil minions struggle through the film about whether they are on the right side of the fight or not and that plays into learning about how it can sometimes be complicated to recognize right and wrong. Which is a great lesson for kids because they are learning about that each and every day.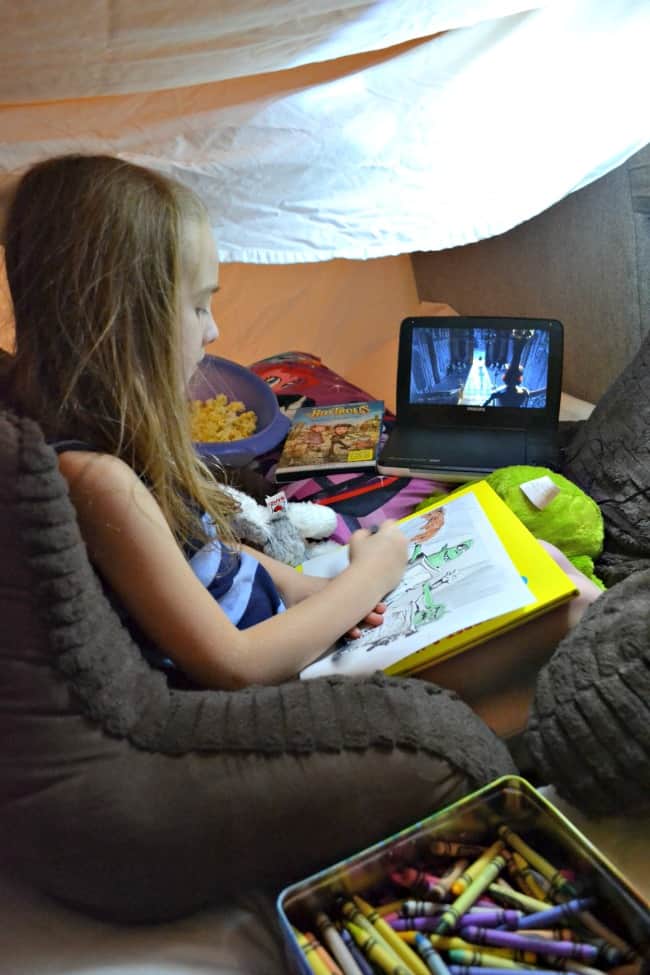 Having a great movie like The Boxtrolls to help teach lessons to our kids during family movie night is awesome. We also like to throw other fun stuff in the mix like coloring and eating yummy treats like Pop Secret popcorn. Which is a movie night must have!
How can you make your family movie night a success?
1. Plan it out! Plan it out just like any other special event. That way you will have no interruptions. Like pesky phone calls during the best scene of the movie!
2. Choose the movie! We like to take turns choosing the movie and the rule is no fussing when it isn't your turn. Obviously if you have kids who will be joining in on family movie night you will want to make it appropriate for the age of the viewers.
3. Choose a theme! This part isn't necessary but when you have kids you can make family movie night extra special like choosing to do things like adding coloring pages to the mix. Other great ideas would be treats or games that go along with the movie.
4. Plan the location! We often have family movie night right in our living room but there are ways to make it extra special, like creating pillow forts. You could also rent a projector and have it outside under the stars. That would be tons of fun.
5. Discussion Time! As I already said above we like to watch movies that teach lessons. Discuss what your children learned from the movie or what they liked about the movie. It doesn't have to be a deep conversation, just casual and family oriented.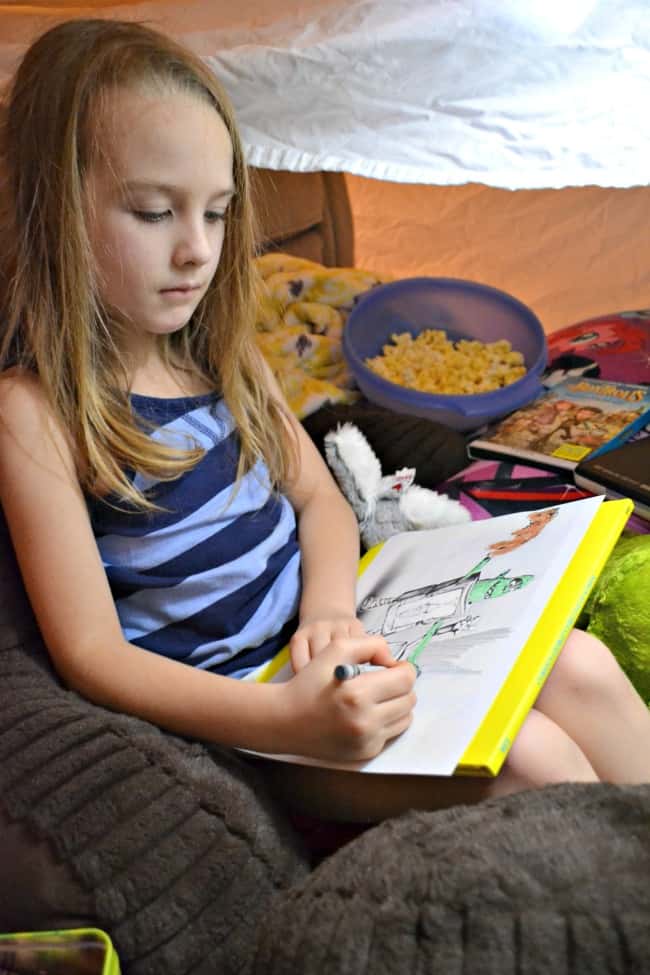 We created The Boxtrolls coloring pages by following these steps where you can turn any photo into a coloring page. How awesome is that?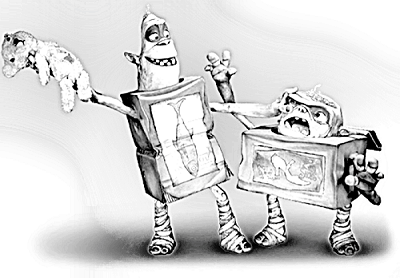 PRINT FISH AND SHOE PICTURE HERE!
(make sure your printer settings are fit to screen)
If you haven't seen The Boxtrolls yet or want to see it again it is available at your local Wal-Mart. You can also pick up Pop Secret Popcorn 10 box count while you are there, our favorite being the movie theater butter (pictured below, while supplies last).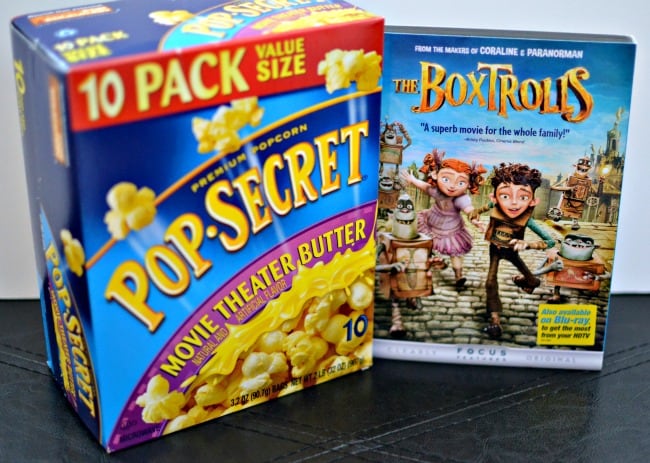 This movie is a really cute and a well put together stop motion animation film. If you are into stop motion or just really like great films be sure to check this one out. It is daring and delightful!