Thanks to Beddy's for sending this kid's bedding. The review is 100% honest. We love it!
Getting kids to make their own beds every morning is a great habit to instill. It may be small but learning to make your own bed is a great responsibility for even young children to have. It doesn't require a lot of work and if they can't do it just right yet it doesn't really matter. Whereas if you were trying to teach them to do laundry or vacuum. Making their beds will have a lasting impact as they get older.
(Bedding shown in Goldie Dots)
The unfortunate part is that making beds for little kids is not always easy, especially if the bed happens to be pushed up against a wall. Sometimes I have a hard time making beds like that myself. That is why today I wanted to share with you a new favorite kid's bedding. The beddy's zipper bedding!
I didn't realize how much a game changer this bedding would be until it not only solved the issue of making the bed but also solved the issue with my daughter who flails around like a fish when she sleeps. Almost every morning she would wake up with her covers pushed to the end of the bed or completely off the bed. This is my number one reason why I am in love with this zipper bedding. It may unzip a little during sleep but it stays on the bed. Hallelujah! The ease of making the bed and the super comfy minky inside are just icing on the cake for us.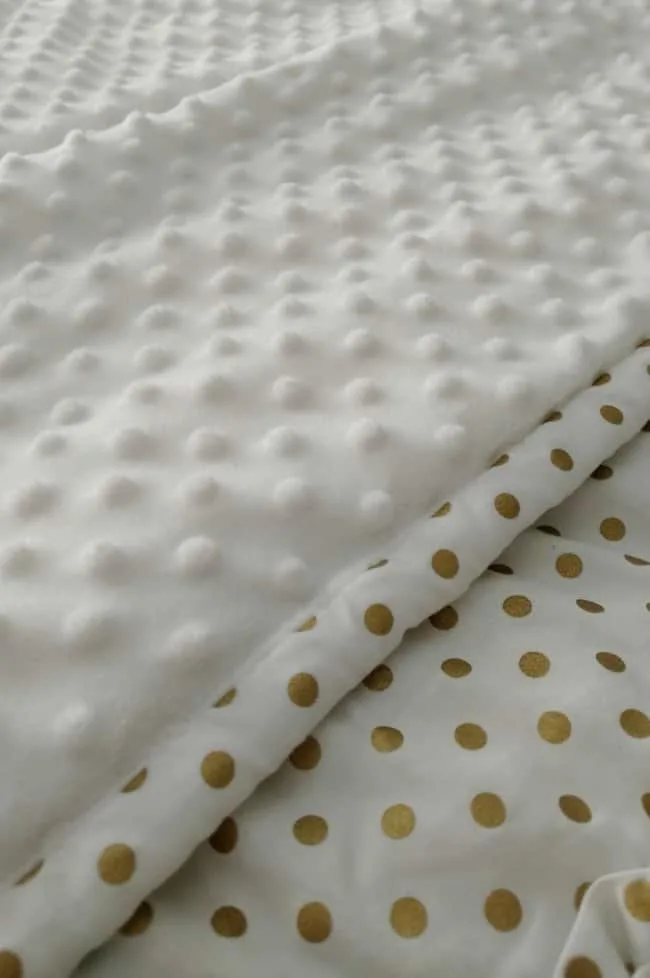 Not only is the Beddy's bedding functional it is also super fashionable too. They have so many cute styles for girls and boys, even adults too. The zipper style bedding makes it easy for even the youngest tots to make their own beds. Plus, I think this bedding would be great for adults who might have a hard time with pulling up heavy blankets as well. Just a couple zips on each side and they are ready to start their day.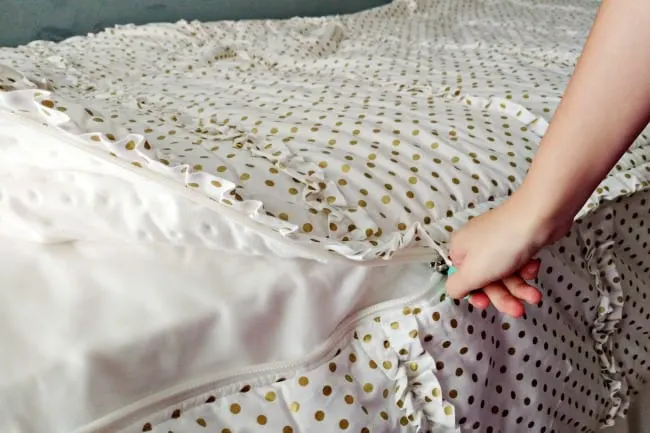 I haven't even mentioned yet another one of my favorite parts, the bed skirt. I have the hardest time with bed skirts. Anyone else? They move around anytime you adjust the bed but not the Beddy's bed skirts. They are made basically like a fitted sheet with a bed skirt attached. Genius! My daughter's bed skirt shown is in chic white.
Beddy's zipper bedding is a little more costly than your average bedding but the quality, convenience, and kid-friendliness makes it well worth it.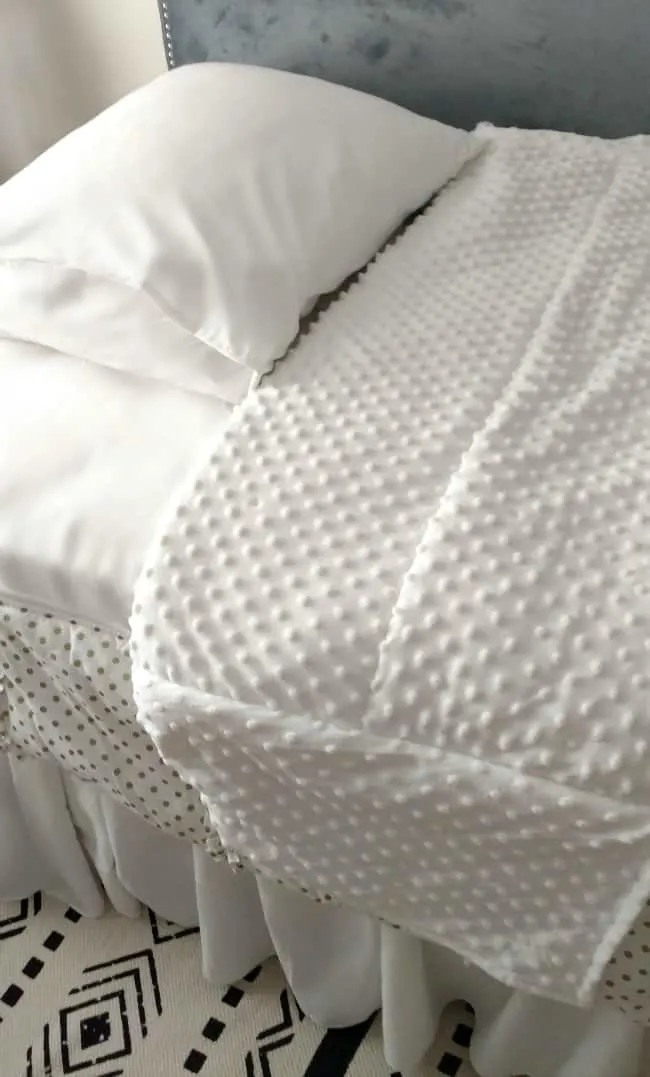 You can check out all the Beddy's pieces on their website or over on Amazon.
If you enjoyed this Beddy's zippered bedding review you may also enjoy…
---