One thing my daughter loves to play with during the summer is chalk. I probably couldn't tell you how much we go through. One thing is for sure is we always have some on hand and of course I always want to know other great tricks to use of things I have on hand.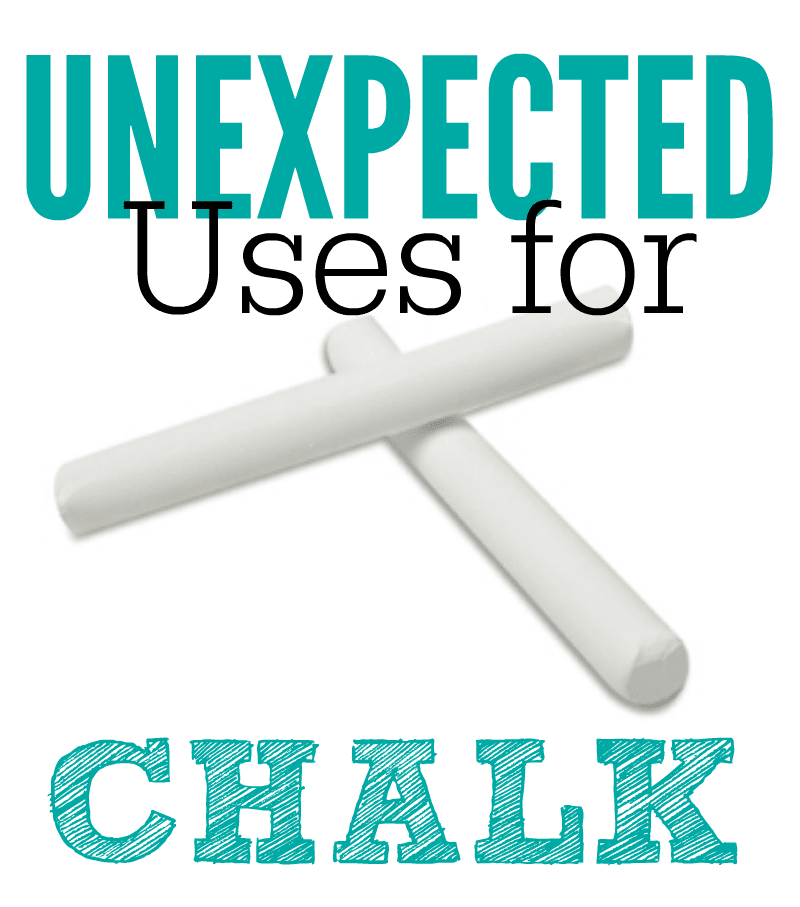 If you ask my daughter she would tell you the best use of chalk is playing with it. I couldn't agree more but here are some more adult friendly and useful tricks for chalk.
Stain Lifter

: Mark stains with chalk, the chalk dust helps remove the oils and makes removing stains easier.
Prevent Tarnishing

: Wrap chalk in cheesecloth and store with your silverware. The chalk will absorb the moisture and help prevent tarnishing.
Keep Ants Out

: Ants don't like calcium carbonate, which can be found in most chalk. Draw around ant entry points to keep them out.
Steady your hands

: Rub chalk on your hands when you need to prevent them from slipping.
Hide Cracks or Small Holes

: Hide cracks or small holes in the wall (using matching chalk color) until you are ready to paint.
Do you know of any other alternative uses for chalk?