Nothing says ultimate comfort food quite like this creamy and cheesy, Rotel chicken spaghetti recipe.

It is comfort food with big flavor to the max.


Who says spaghetti has to be traditional with pasta sauce?

Why not jazz it up with some good things like tender chicken, spicy tomatoes, and lots of cheese.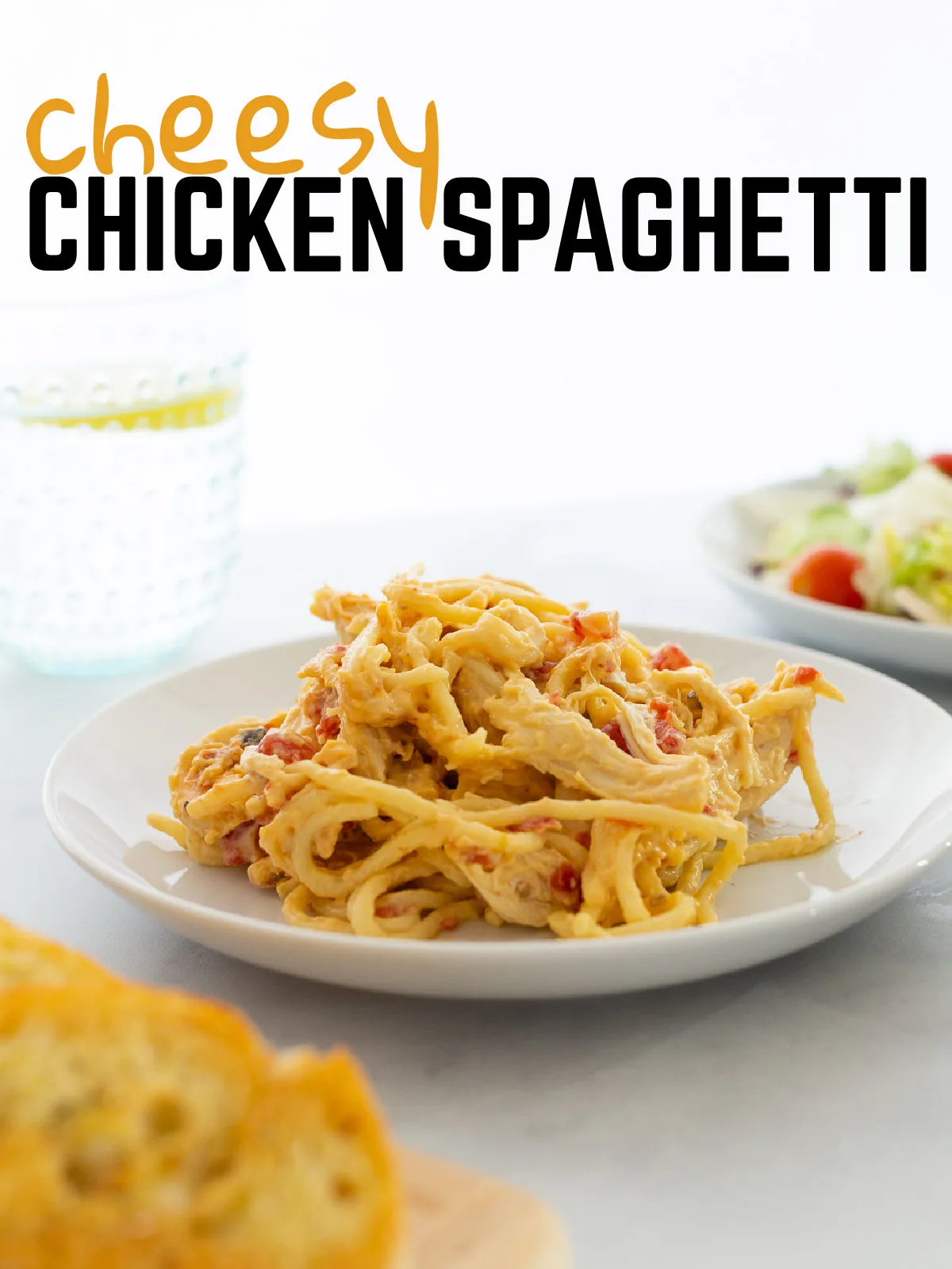 A quick and easy creamy chicken spaghetti casserole dish that all the kids love, because well; pasta, cheese, and chicken are perfection.


You really can't go wrong with this southern recipe that all of your friends and the whole family will find addictive.

It is definitely one of our most popular recipes.


Like the Three Cheese Manicotti recipe, this is another one of our favorite homemade pasta dishes.

It also makes for great leftovers as well.


Ingredients you will need for this creamy Rotel chicken spaghetti recipe


1/2 Package of Spaghetti Noodles (8 ozs of a 16 oz pkg)

2 Boneless Chicken Breasts (you could also use store-bought shredded rotisserie chicken to save time or leftover chicken)

1 cup Chicken Broth (you can just use the broth from boiling the chicken)

1 lb Velveeta Cheese

1 Can Rotel Tomatoes (we prefer mild Rotel)

1 Can Cream of Chicken Soup

1 Can Cream of Mushroom Soup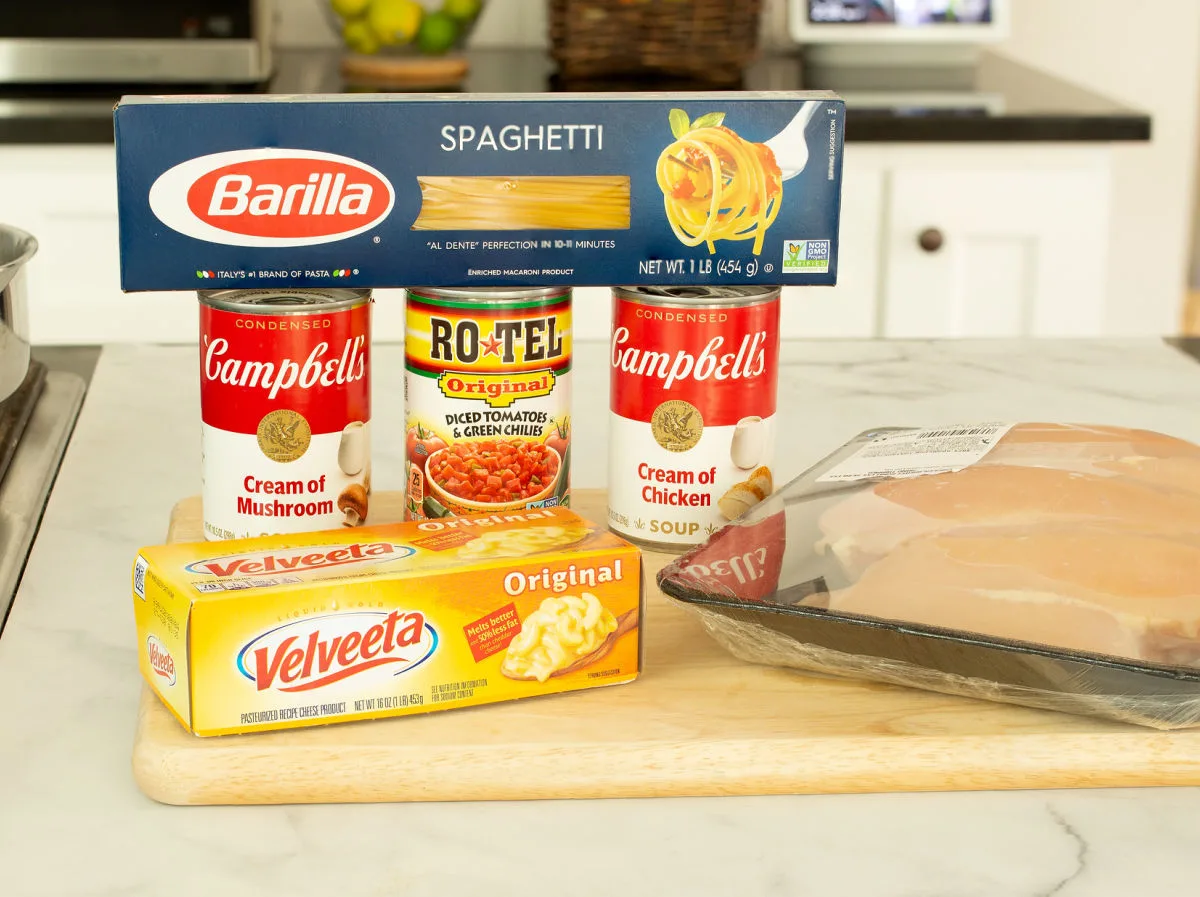 This recipe serves approximately 6 people but you can double the recipe to make even more of this gooey dish for leftovers, a large family, or a larger crowd.


How to make Chicken Spaghetti with Rotel and Velvetta!


Preheat the oven to 350 degrees.


Boil chicken breast in a large pot of water over medium heat until fully cooked.

You can use chicken legs or thighs if you choose just discard the bones and skin.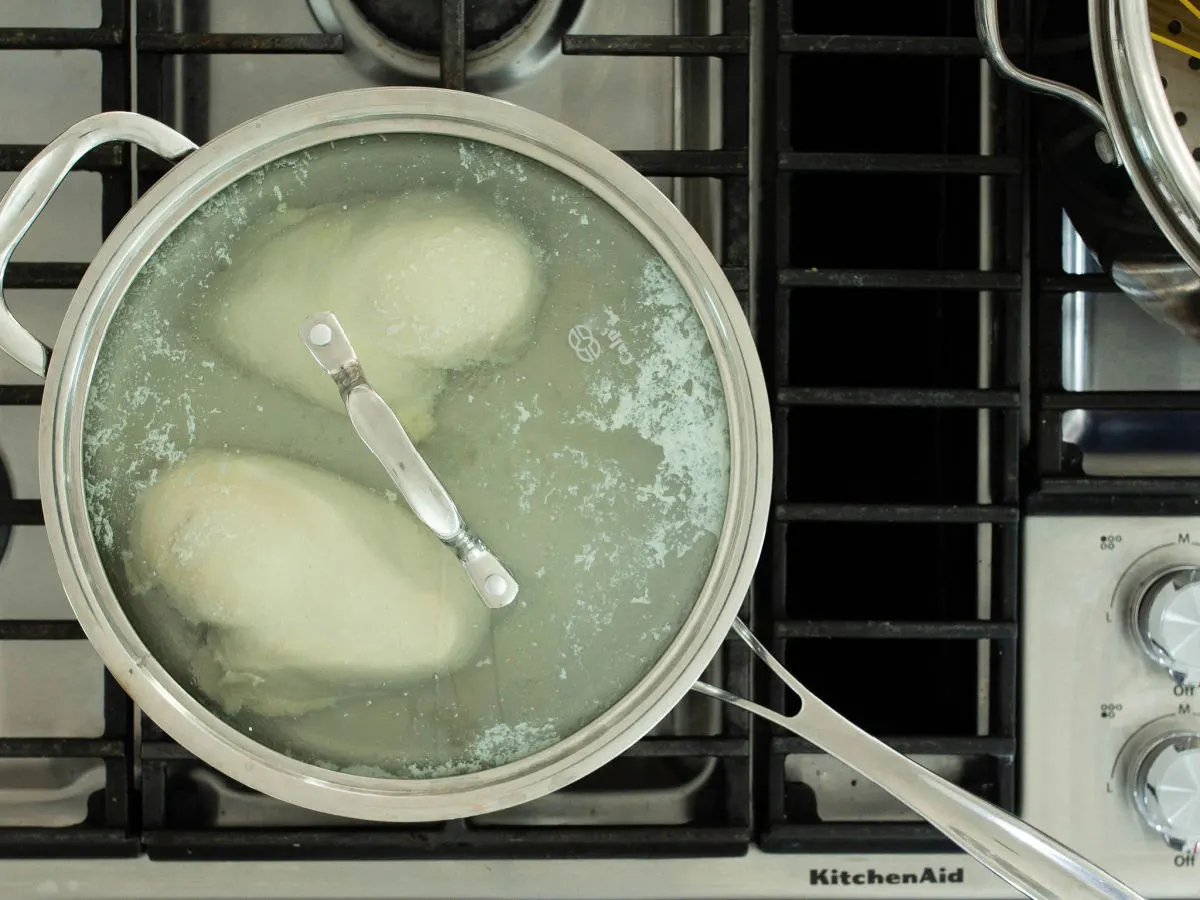 Remove chicken and 1 cup of the chicken broth for later use.

Shred the chicken into pieces.

I like to use my Ninja Chopper or Kitchenaid for this, they both work great for shredding chicken.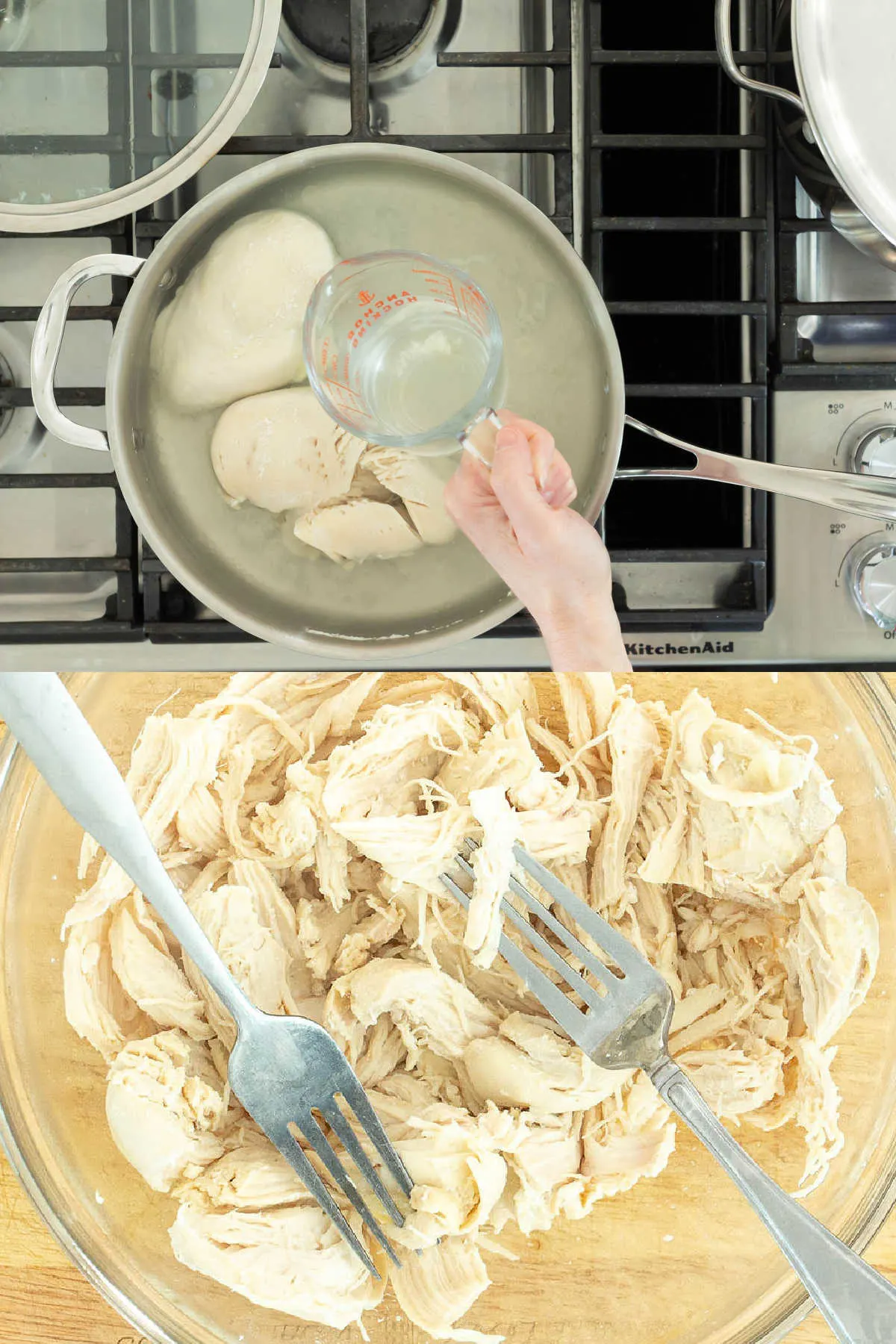 Cook spaghetti according to the package directions and until al dente.


Cube your Velvetta and mix with the 1 cup of chicken broth and heat on low heat until cheese melts.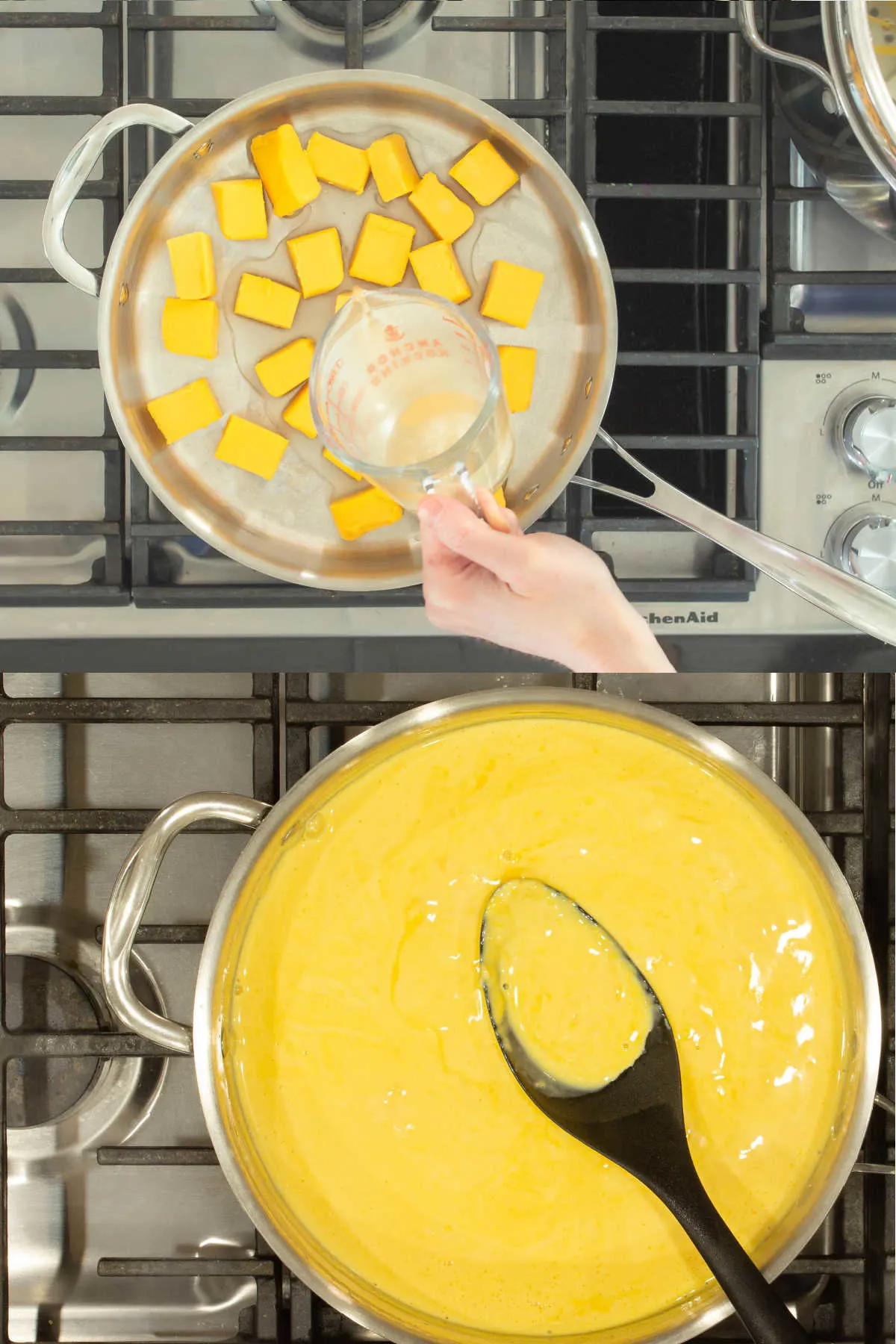 Combine the Rotel, both cans of soup, chicken, and spaghetti with the creamy cheese sauce.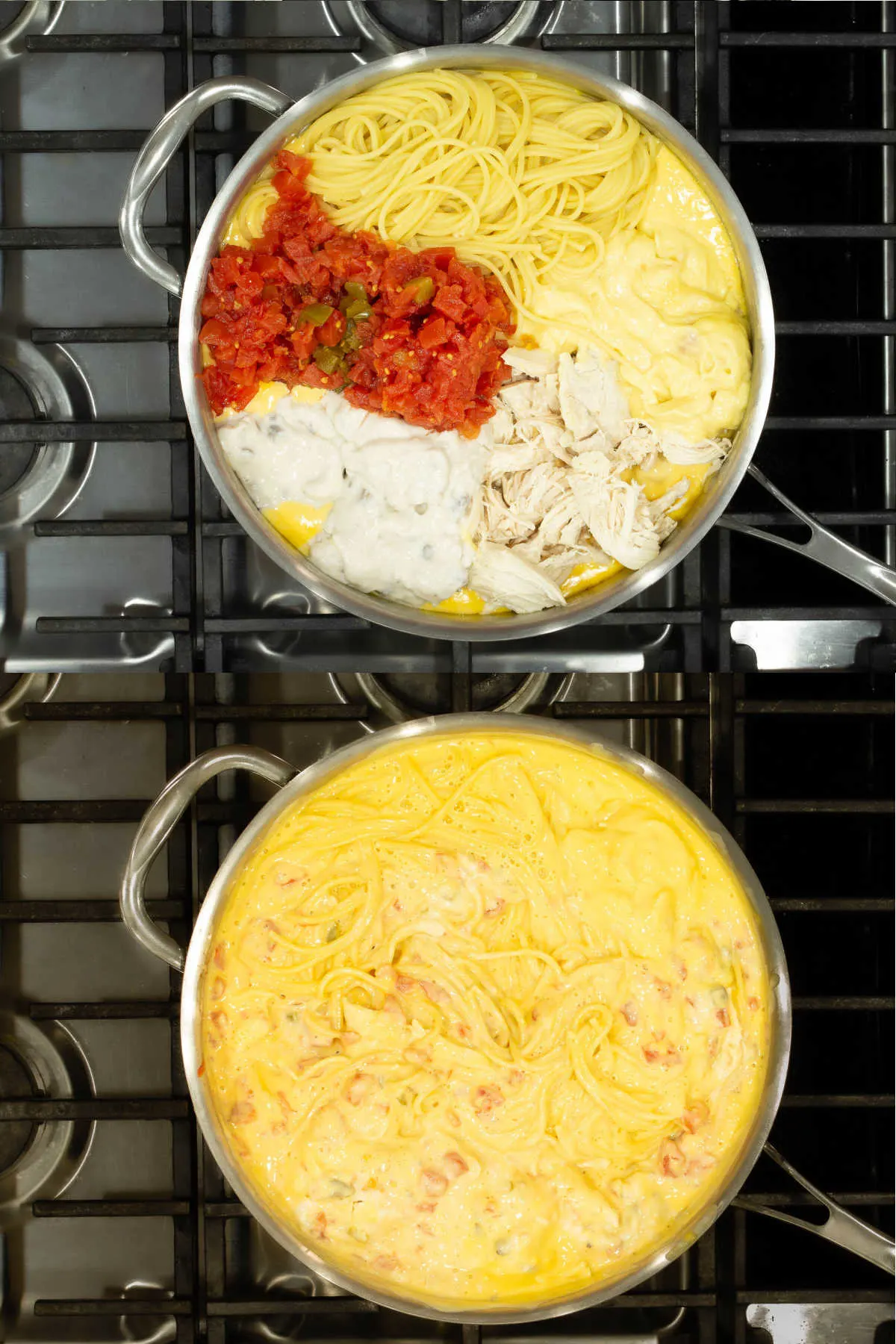 Bake in a 9×13 inch casserole dish at 350 degrees for approximately 45 minutes.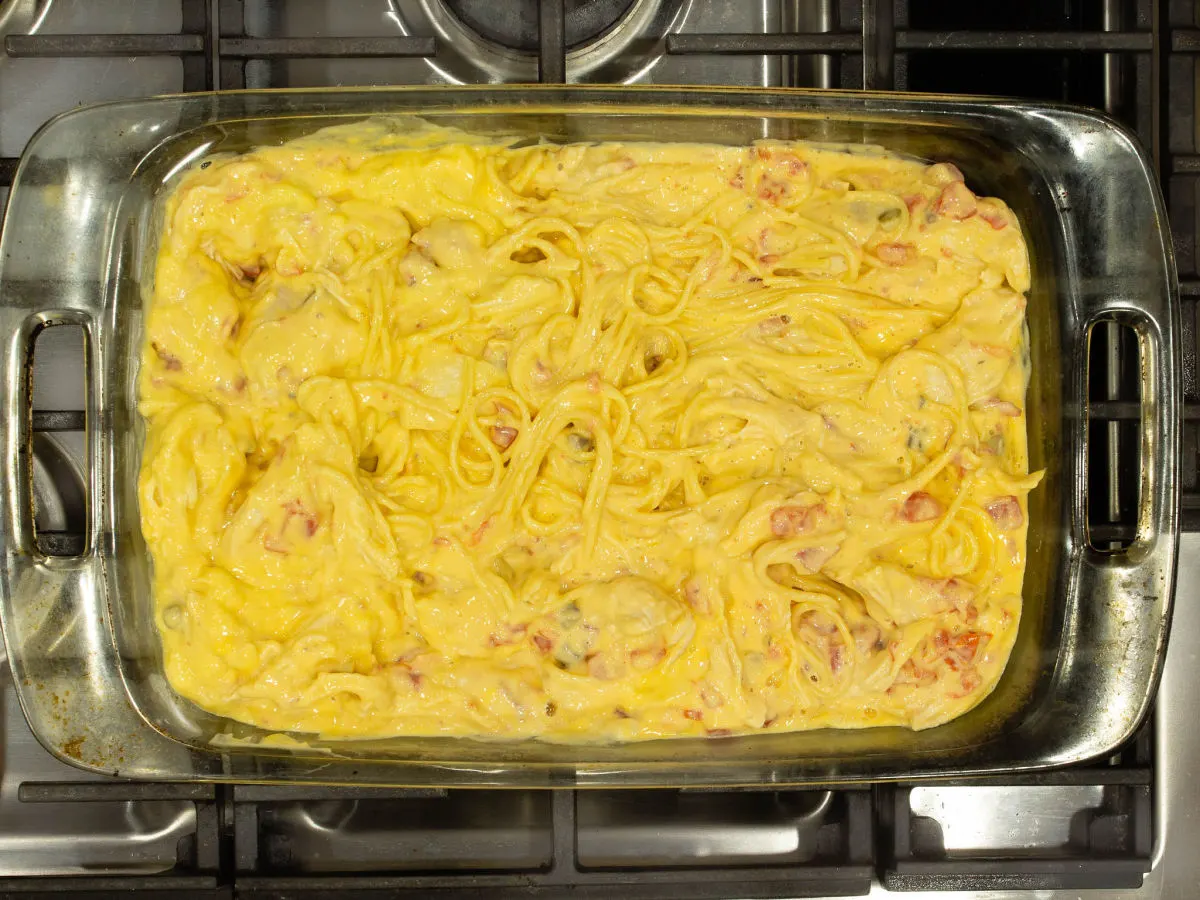 You can add some chopped green onions, green bell peppers, or green chilies on top for a garnish if you prefer.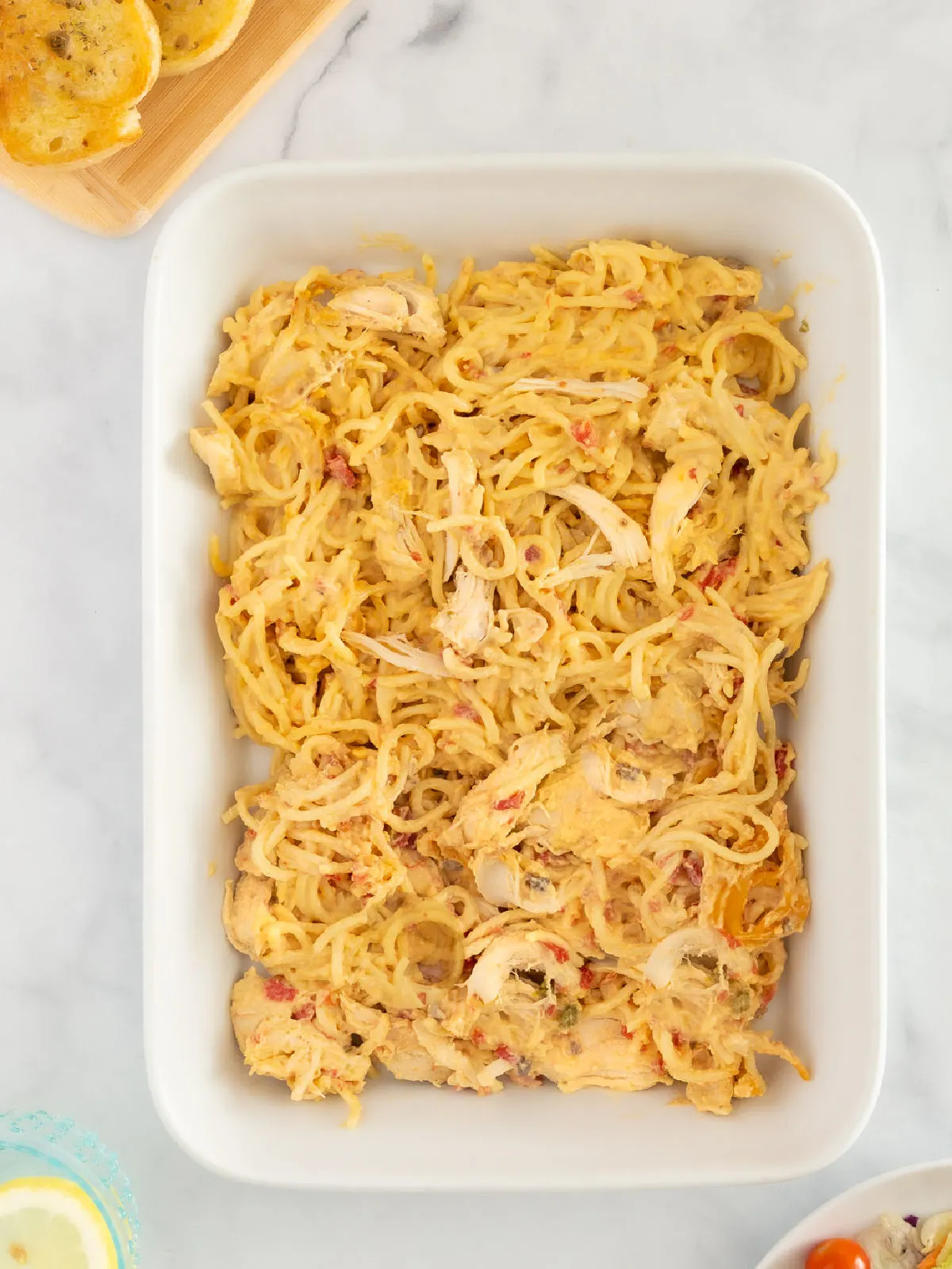 Can you freeze chicken spaghetti casserole?


This cheesy chicken spaghetti freezes exceptionally well, go ahead and make it in advance.

Once you place it in the casserole dish, you don't need to bake it first, just freeze it for up to four months.

It is important to note that the consistency of the creamy sauce won't be exactly the same when reheated from frozen.


How to store leftovers for this recipe!


For best results, store in an airtight container and refrigerate for up to 3 days.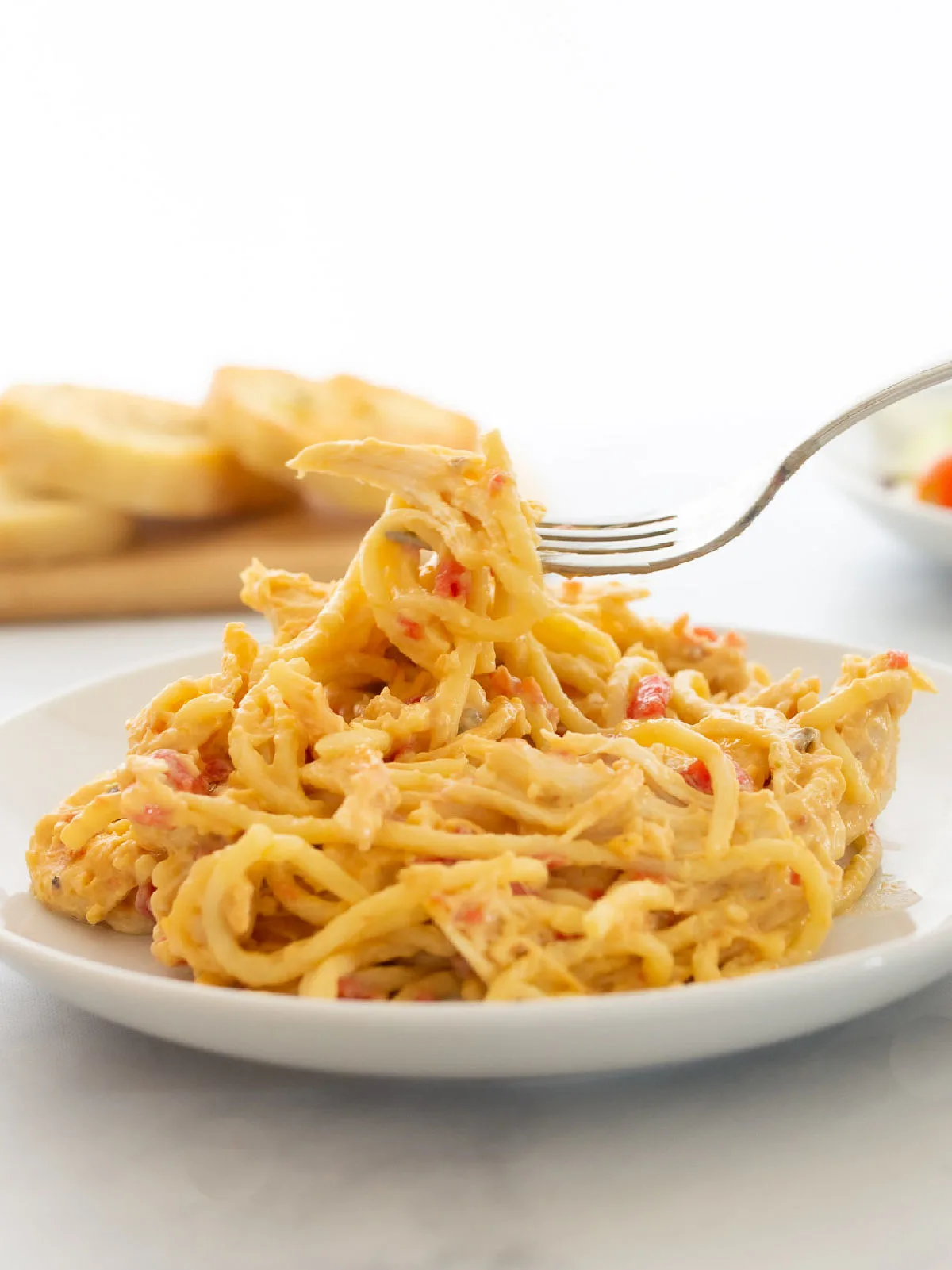 Want to print or save this recipe?