Hamburger Hash Brown Casserole is the perfect quick and easy dinner to throw together on a busy night. It will hit the spot!


A cheesy, ground beef recipe that is creamy and delicious and perfect for dinner tonight.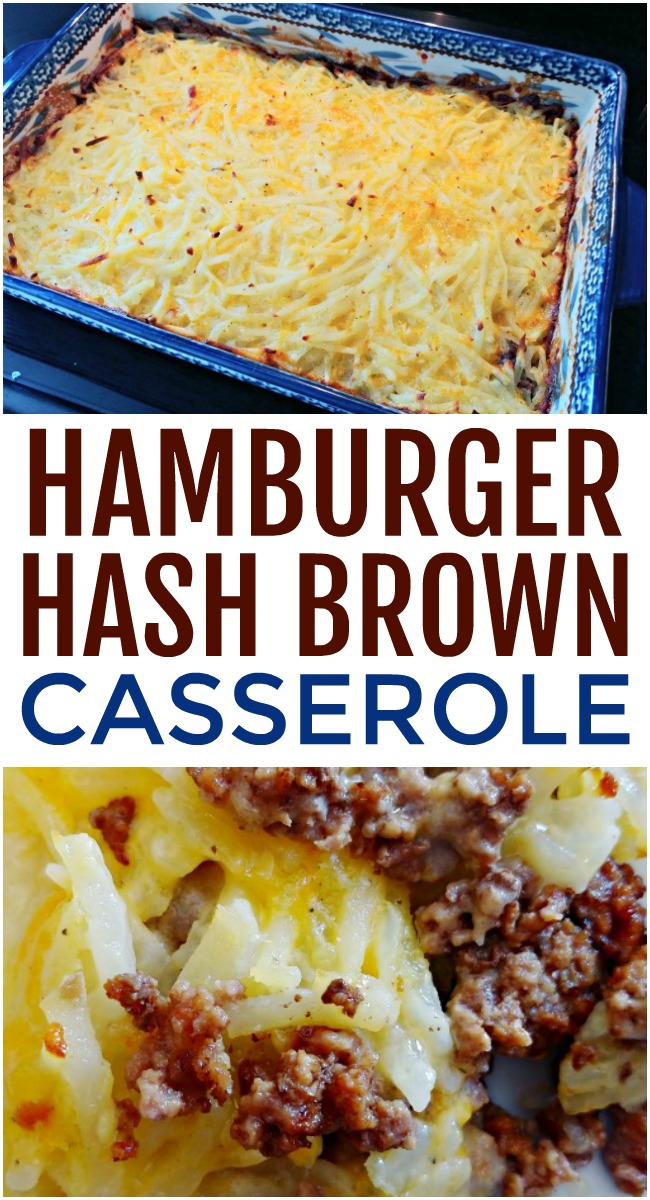 Having a busy weekday schedule means quick-fix dinners are a must.


If you have kids you know what I mean, but even if you don't have kids there are plenty of nights when you don't want to cook a full meal.


Sure we could run out and grab fast food but it's still cheaper and better for you to cook meals at home.


Some of the easiest and cheapest dinners are one-dish meals.


This hamburger hashbrown casserole is one of my family's favorites.




Ingredients you will need:


2 lbs. hamburger
1 1/2 cups shredded cheddar cheese (plus extra optional)
1 can cream of chicken soup (10.5 oz)
1 cup milk
1/2 cup butter (melted)
1 package of hash browns (20 oz)
salt & pepper to taste


Directions for Hamburger Hash Brown Casserole


Brown hamburger meat.


Mix cheese, soup, milk, melted butter, salt, and pepper together then add in the hash browns.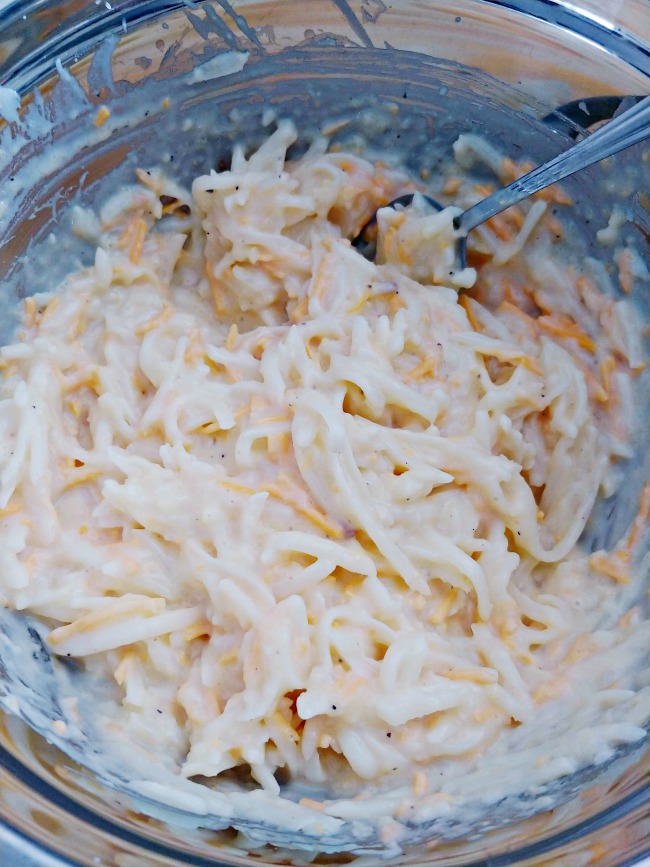 Once you have all of this mixed, layer the hamburger in a 9×13 pan and then spread the mixture on top of the burger.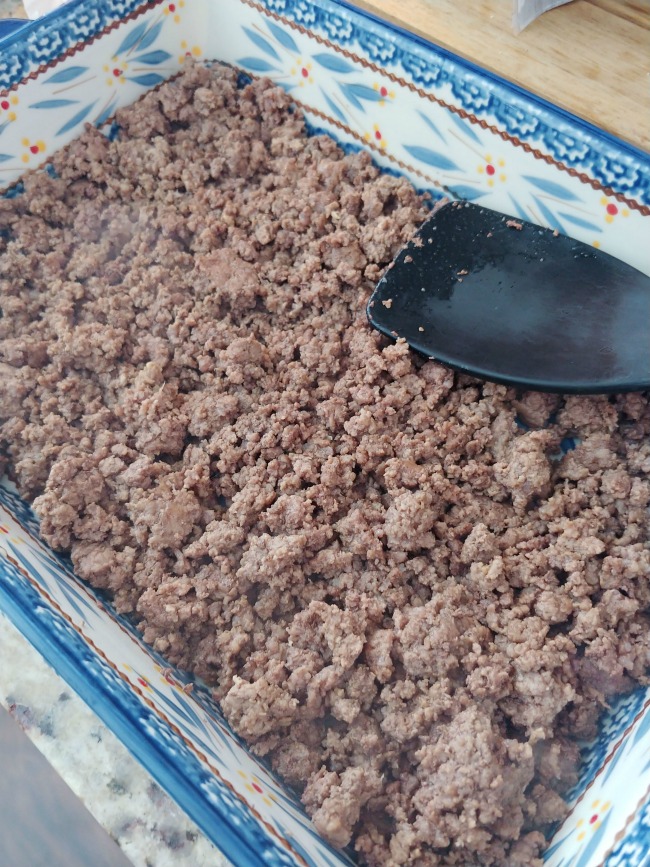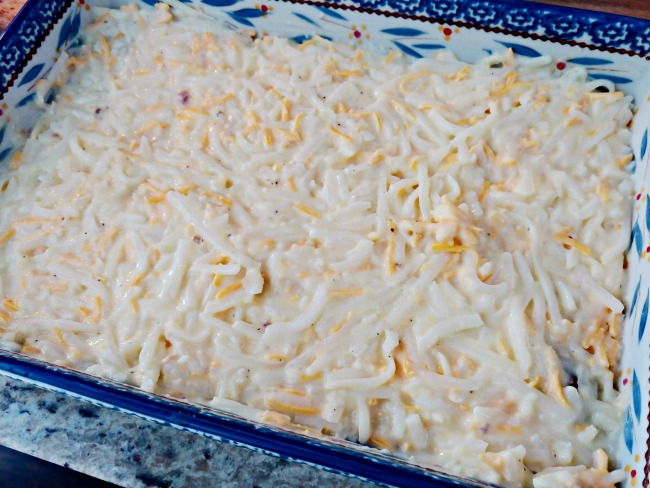 You can top with extra cheese if you choose at this point and then cook at 350 degrees for approximately 1 hour.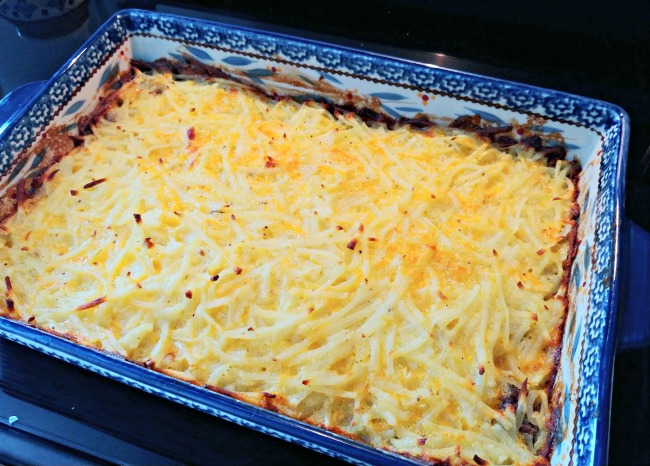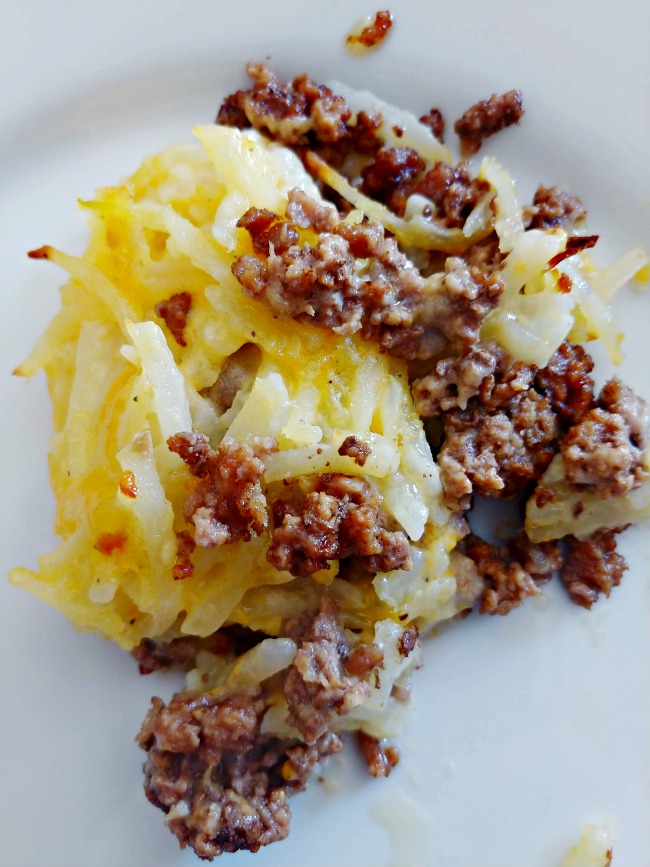 Want to print this recipe?




Not a ground beef lover? No problem… The best thing about casseroles is that they pretty much all have a few basic ingredients.


the main ingredient
secondary ingredients
a starch
a binder
and a topping


The main ingredient is usually some type of protein like hamburger, chicken or tuna.


There are lots of options for a secondary ingredient, just pick your favorite vegetable.


The starch is simple enough to add potatoes, pasta or rice and a binder such as cream of chicken plus a little extra milk or water so it's not too dry.


You can even use this basic hashbrown casserole with meat recipe and just change up the meat to your desired preference.


The last is topping it with something delicious like cheese or crackers.


A simple formula to have quick and easy meals just the way you like.




If you enjoy this hamburger hashbrown casserole post you might also enjoy these other posts.


Southern Meatloaf Recipe

Hash Brown Sausage Balls

Amazing Summer Burger Recipes