Old Fashioned Homemade Southern Banana Pudding – Classic banana pudding starts with a crunchy layer of vanilla wafers, layered with perfectly ripe banana slices and covered in the best homemade vanilla pudding you have ever tasted.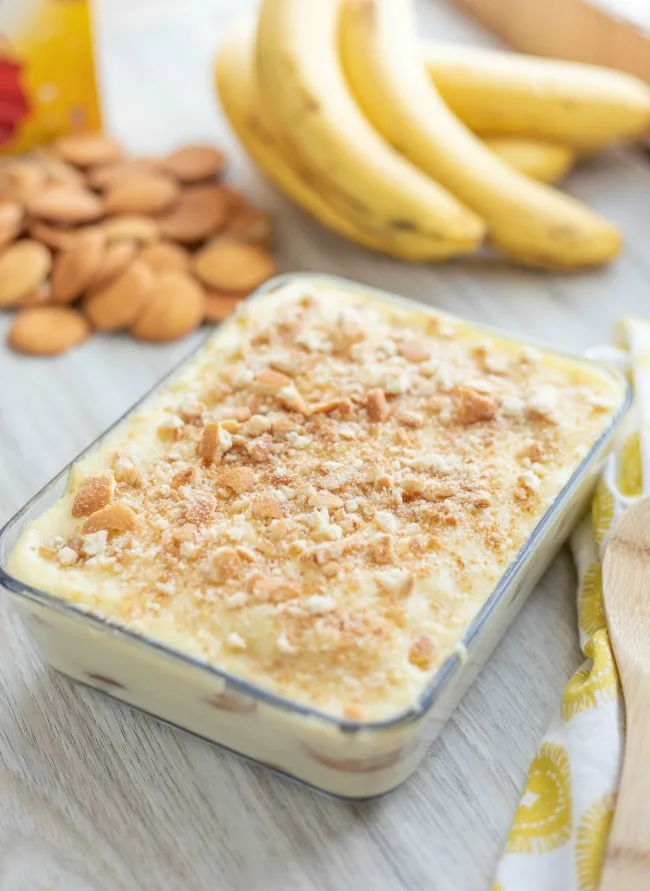 The Roots of an Old Fashioned Banana Pudding: A Journey Through History


Among the many treasures that grace the tables of the American South, one particular indulgence has earned a special place in the hearts of generations – the beloved Southern Banana Pudding.


This iconic dessert is a testament to the region's rich culinary heritage, combining simple ingredients with love and care to create a creamy, dreamy treat that leaves taste buds dancing in delight.


Step into the warmth of Southern hospitality and join us as we delve into the history, flavors, and secrets behind this beloved dessert.


From family gatherings to church potlucks, Southern Banana Pudding has stood the test of time, comforting souls and creating cherished memories with every heavenly spoonful.


Whether you're a seasoned fan or new to this Southern tradition, get ready to fall head over heels for this heartwarming dessert.



So, grab your apron and follow us as we explore the delectable world of the Best Banana Pudding recipe, where love and nostalgia come together in a bowl of creamy goodness that's sure to leave you craving for more.


If you grew up in the south then this style of banana pudding is the kind you probably remember your mom or grandmother making.


Now you can make it for your family too.




Why you'll love the best banana pudding recipe!


Creamy and Dreamy:


Imagine a luscious dessert that's as creamy as it is dreamy. Banana pudding is the epitome of comfort food, with its velvety-smooth texture that melts in your mouth with every spoonful.


Banana Bliss:


If you're a banana lover, this dessert is a match made in heaven. The sweet, ripe bananas lend their natural goodness to the pudding, infusing it with a delightful fruity flavor that's hard to resist.


Nostalgic Delight:


For many, banana pudding is a nostalgic treat that brings back cherished memories of childhood or family gatherings. The taste alone can transport you back to simpler times filled with love and joy.


Simple Yet Satisfying:


With just a handful of ingredients, banana pudding proves that sometimes less is more. Its simplicity is part of its charm, allowing the flavors of the bananas, custard, and cookies to shine through.


Layered Perfection:


Every spoonful is an adventure in layers. The combination of smooth custard, tender cookies (usually vanilla wafers), and slices of ripe bananas creates a symphony of textures that keeps you coming back for more.


Versatile Dessert:


Banana pudding can be served in various ways to suit your preference. Whether you like it warm, chilled, or frozen, there's a version to please every palate.


Crowd-Pleasing Dessert:


It's no surprise that banana pudding is a staple at potlucks, parties, and family gatherings. Its universal appeal makes it a surefire hit with everyone, from kids to adults.


Perfect for Sharing:


Making banana pudding is an act of love, and sharing it with friends and family brings people together over a delicious, comforting dessert.


Endless Variations:


While the classic recipe is beloved, there's no shortage of creative variations to explore. From adding chocolate or caramel to experimenting with different cookie types, the possibilities are endless.




Ingredients you will need for classic southern banana pudding


8 tbsp. flour
1 cup of sugar
dash of salt
4 cups of milk
4 egg yolks
1 tsp. vanilla extract
3-4 ripe bananas (you can use fresh bananas but ripe ones work the best)
vanilla wafers (approximately 1 box)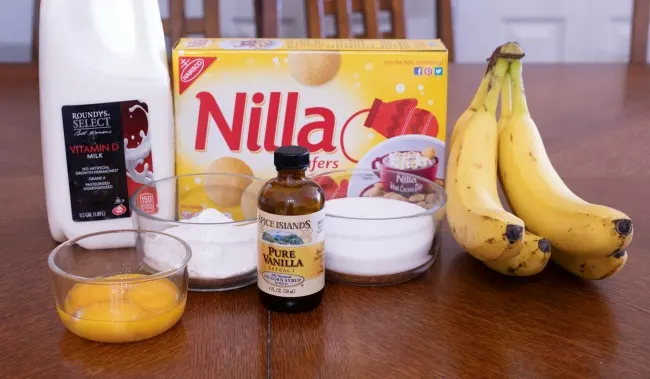 Directions for cooking old fashioned southern homemade banana pudding


Begin by mixing your flour, sugar, salt, milk, egg yolks, and vanilla in a saucepan.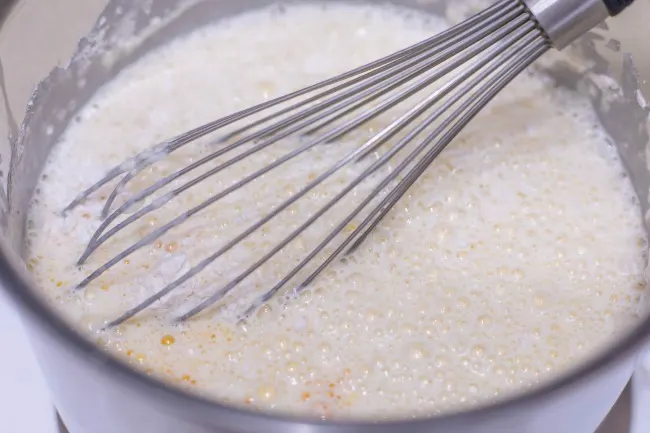 Cook on medium until thick, continuing to stir so that it doesn't stick to your pan.


This will take approximately 15-20 minutes to thicken.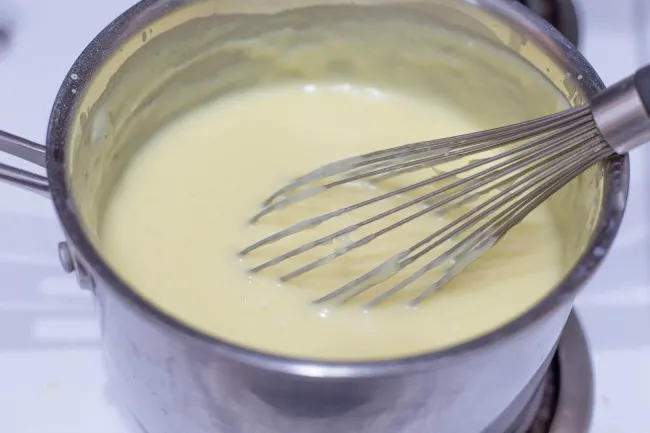 Layer the cookies and banana slices on the bottom of the dish.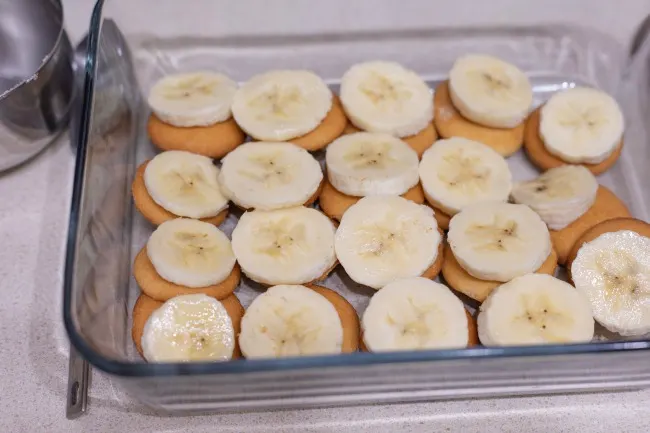 Pour 1/2 of the pudding mixture over the top.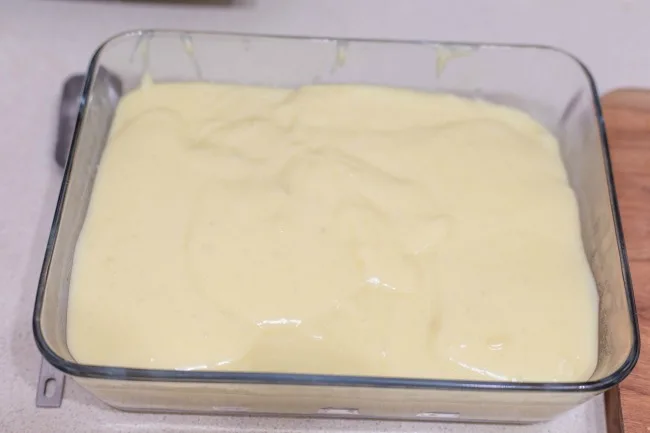 Repeat with the second layering of cookies, bananas, and the second 1/2 of the pudding.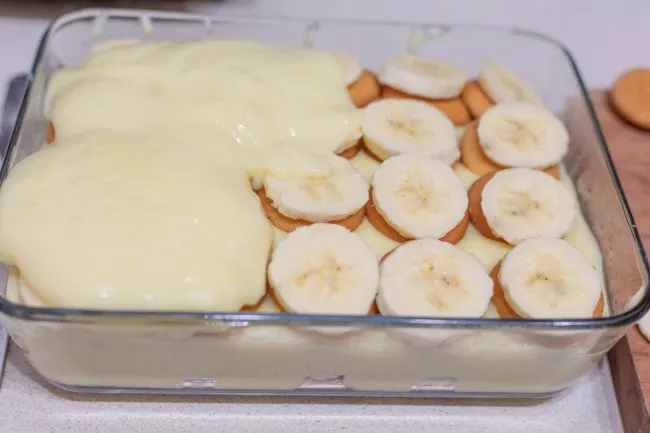 The last step is to crunch up a few additional vanilla wafers and sprinkle them on the top.


Some southern banana pudding recipes top their pudding with a traditional meringue. If you would like to stick to that, you can find how to make a traditional meringue recipe here.


You could also top with whipped topping, which we think would be delicious as well.


I certainly don't think you can go wrong with either topping as the true power player of this recipe is the rich vanilla egg custard.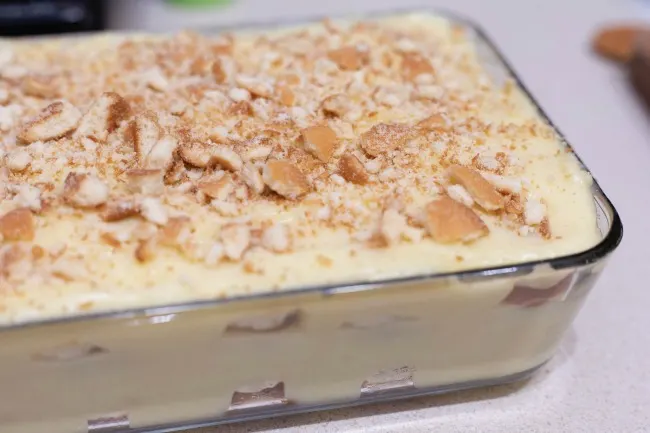 Yes, you can eat this delicious southern homemade banana pudding straight away if you like it warm, otherwise, refrigerate until you are ready to serve.


This recipe is so easy, truly the only difficult part is waiting for it to chill before eating.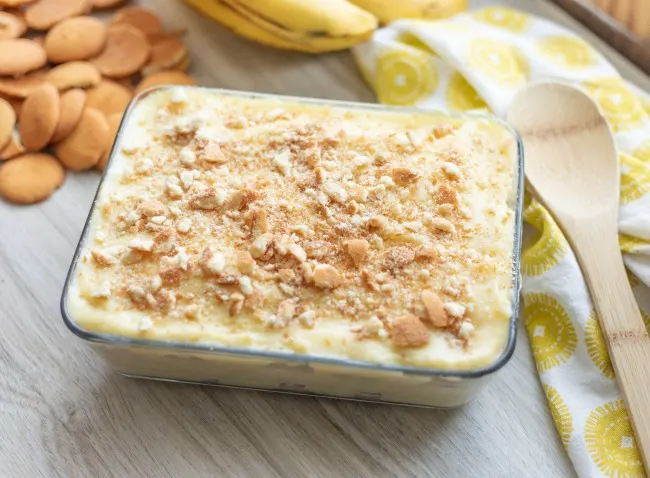 Frequently Asked Questions


Can southern banana pudding be made the night before?
Yes, most people actually prefer that it has time to sit in the refrigerator to become chilled, rather than eating straight from cooking. u003cbru003eu003cbru003eSince it can be prepared ahead of time, Banana Pudding is a wonderful dessert to serve for picnics, barbecues, and potlucks. u003cbru003eu003cbru003e
Will bananas turn brown in u003cg class=u0022gr_ gr_3 gr-alert gr_gramm gr_inline_cards gr_run_anim Grammar only-ins replaceWithoutSepu0022 id=u00223u0022 data-gr-id=u00223u0022u003epuddingu003c/gu003e?
Yes, they will start to brown after a day or so. This is the reason it is important to get bananas that are ripe but not overripe. u003cbru003eu003cbru003eThe peel should be yellow with no green u003cg class=u0022gr_ gr_9 gr-alert gr_gramm gr_inline_cards gr_run_anim Style multiReplaceu0022 id=u00229u0022 data-gr-id=u00229u0022u003eshowingu003c/gu003e, u003cg class=u0022gr_ gr_8 gr-alert gr_gramm gr_inline_cards gr_run_anim Style replaceWithoutSepu0022 id=u00228u0022 data-gr-id=u00228u0022u003ewithu003c/gu003e very minimal to no signs of browning.u003cbru003eu003cbru003e
How Long Does banana pudding last in the fridge?
Banana pudding can be safely stored, and covered in the refrigerator for up to 3 days. u003cbru003eu003cbru003e
the best banana pudding recipe, favorite desserts, easy banana pudding, classic southern dessert, homemade pudding, classic dessert, homemade banana pudding recipe, homemade custard, trifle dish, fluffy meringue, southern style, banana pudding, scratch banana pudding, easy recipe, homemade southern banana pudding recipe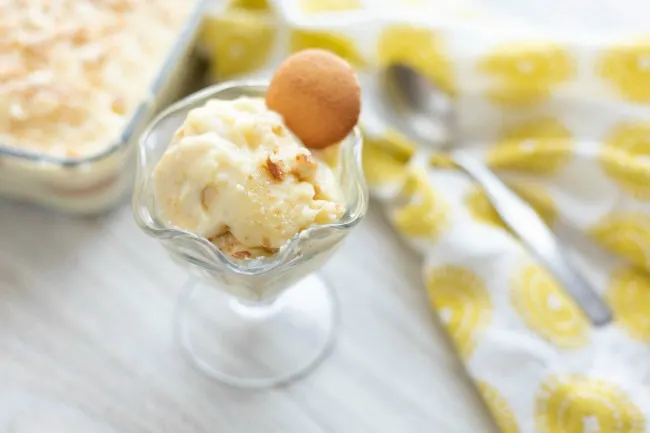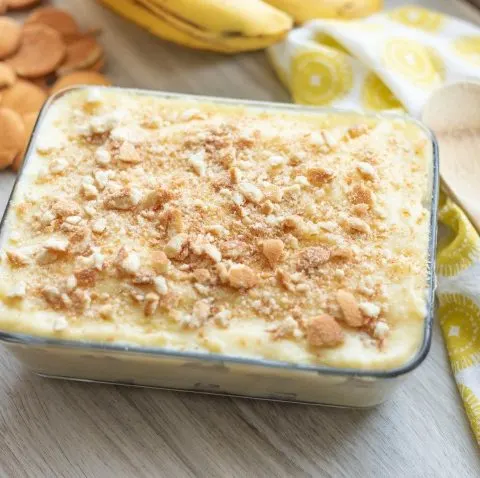 Southern Banana Pudding Recipe
Classic southern banana pudding starts with the crunchy layer of vanilla wafers, layered with perfectly ripe banana slices and covered in the best homemade vanilla pudding you have ever tasted.
Ingredients
8

tbsp.

flour

1

cup

of sugar

dash of salt

4

cups

of milk

4

egg yolks

1

tsp.

vanilla

3-4

bananas

vanilla wafers
Instructions
Mix your flour, sugar, salt, milk, egg yolks and vanilla in a saucepan on medium until thickened. Continue to stir constantly as it will stick. This will take approximately 15-20 minutes to thicken.

Place a layer of bananas and cookies in bottom of dish.

Pour 1/2 of the mixture of pudding over the bananas and cookies.

Repeat steps 2 and 3.

Crumble a few vanilla wafers and sprinkle on top.
Notes
You can eat this dish straight away if you like it warm otherwise refrigerate until you are ready to serve.
Some people like to serve topped with meringue or whipped topping. You can do as you desire.
Nutrition
Serving:
1
g
Calories:
255
kcal
Carbohydrates:
48
g
Protein:
6
g
Fat:
5
g
Saturated Fat:
2
g
Polyunsaturated Fat:
2
g
Cholesterol:
91
mg
Sodium:
92
mg
Fiber:
2
g
Sugar:
30
g
keto banana pudding, magnolia bakery banana pudding, magnolia banana pudding, trisha yearwood banana pudding, not your mama banana pudding recipe, southern style banana pudding, martha stewart banana pudding,