Thanks to Jasco for sponsoring this post on 4 easy steps for lighting your party!
Just because summer will be coming to a close doesn't mean that outdoor parties are coming to a close. Fall is actually our favorite time to throw an outdoor get-together. Mainly because the weather is perfect for cozy fires and the bugs that are bothersome in the summer are not quite so bad in the fall.
What I love about throwing an outdoor party is creating that perfect ambiance. Having great lighting for that means you can extend your afternoon party straight into the evening. This will make your backyard come alive which is loads of fun for parties but great for everyday use too.
4 easy steps for lighting your party!
Today I want to give you 4 easy steps for lighting your party. Whether you are having a birthday party, anniversary party or just a fun time with your closest friends.
Plan out your lighting!
If you are having a sit-down dinner party you might want some intimate style lighting like candles but for an outdoor party with friends think more along the lines of string lights. These are great for a dance floor, lighting around your fence and so much more.
Purchasing Lighting!
The second step after deciding on the style of lights you want is purchasing your lighting. I am loving the Enbrighten Café String Lights by Jasco. They are LED which makes them extremely energy efficient and basically never has to be replaced. They come in a variety of sizes for your small or large area. Not to mention, they are perfect for outdoor use as they are impact resistance and weather proof. This makes them built to last all year round in.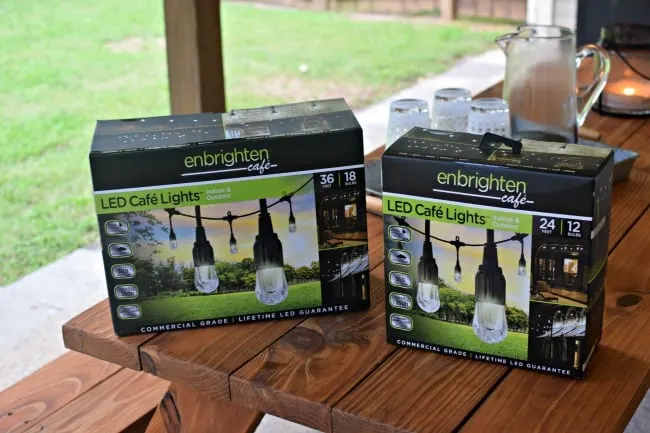 Arrange the lighting!
Probably one of the biggest decisions you will need to make is deciding where you will be hanging your lighting. The best advice on this is to hang them where your guests will be eating or mingling about. Let your guests know this is where you want them to gather and enjoy their night.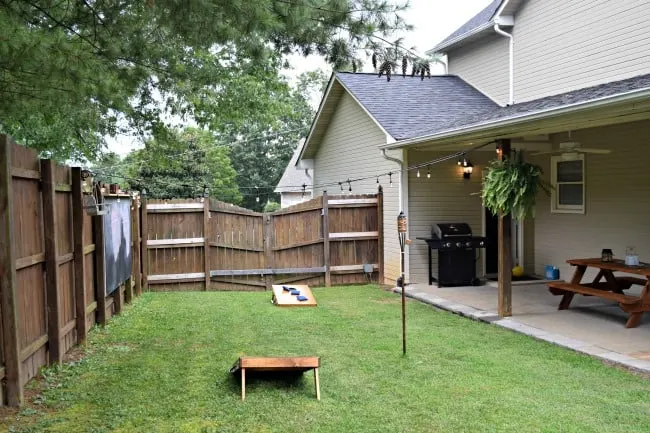 Installing the lights!
The last step is installing the lights. The great thing about the Enbrighten Café String Lights is they are incredibly simple to install. No professional installation needed.
Take a peek at our little video we made on installing them. Super quick 1.2.3 process.
We installed our lights with a TouchSmart Timer which allows them to be automated. We can plug it and forget it and the lights will come on for every night enjoyment.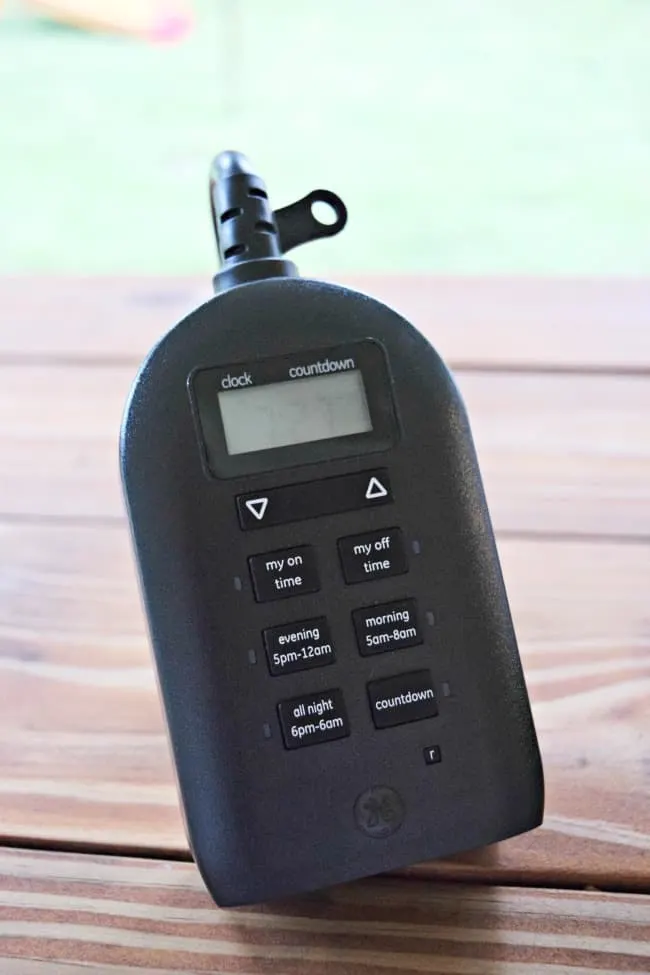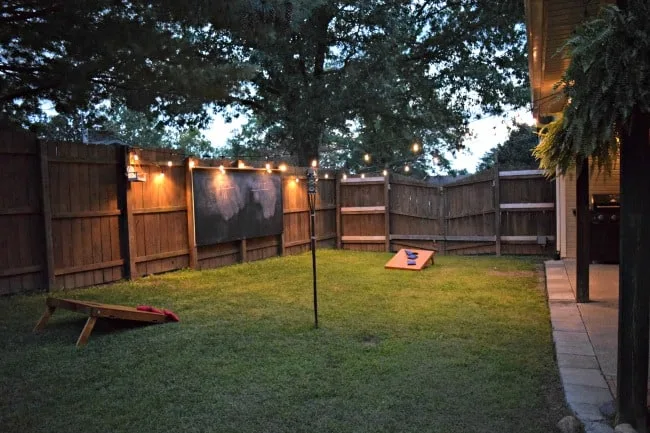 We enjoyed our Enbrighten Café String Lights by Jasco in the backyard. However, they are great for so many other options. Think outside of the box on other creative ways to use lighting to enhance your space.
Here are some fun ways that I would love to use them too.
Create your own DIY chandelier
Brighten up your workspace with office lights
Wrapped around trees
If you had your own set of Enbrighten Cafe String Lights how would you use them in your space? You can enter this giveaway to win a set of your own and make your next party the place to be.