These printables are great road trip activities and entertainment ideas for long drives.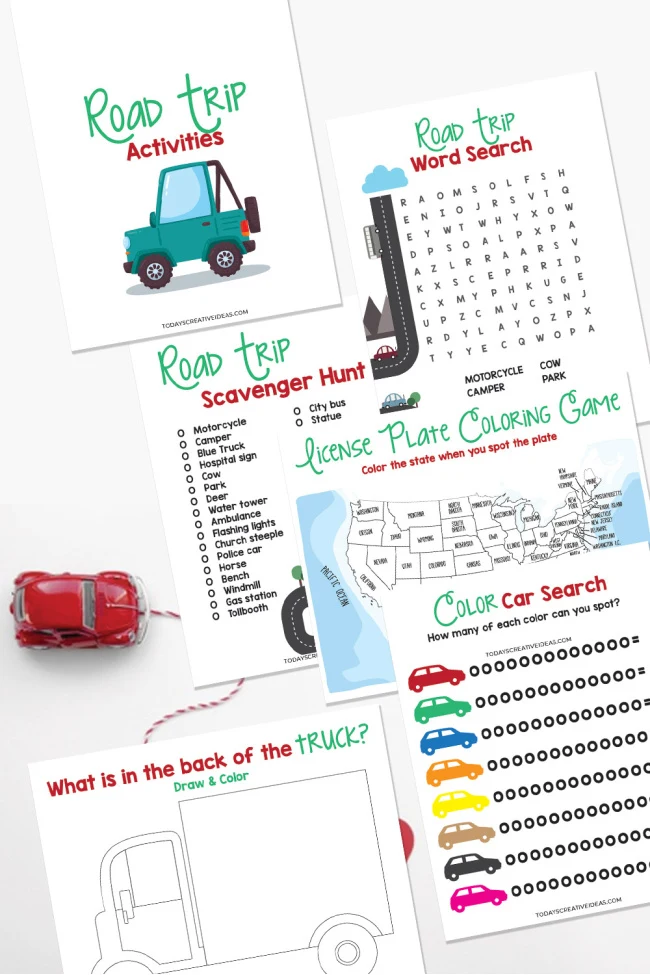 It is certain that traveling with kids should earn you a badge.


Road trips with kids and especially ones that are long can be tiresome, messy, and make you all around cranky.


But, that doesn't mean you have to give them up altogether.


There is no need to wave that white flag and surrender to staying at home when they are young.


Before tablets and smartphones, we used games to keep us entertained on long road trips.


So if you are looking for ways to pass the time without electronics, here you will find 5 different road trip printables that will cure any car boredom for the young and even the old alike.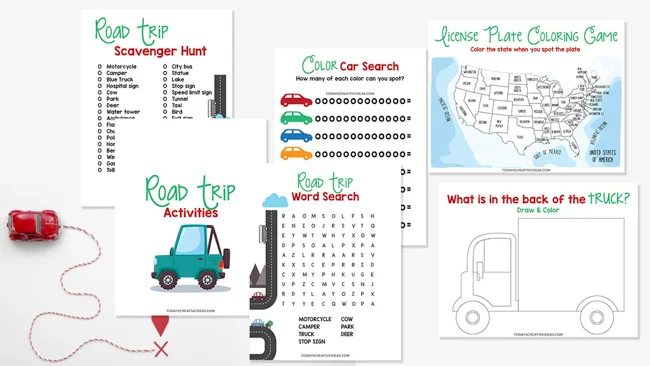 These road trip activities are simple enough that you can get the toddlers and preschoolers involved but still fun enough that your teenagers will enjoy playing along as well.


We love a good road trip because they make for a great opportunity to bond with your family and we actually prefer to travel by car rather than plane, even for longer distances.


If you are heading out on a road trip soon then you will definitely want to print out a few copies.


What you will find in this group of printables:


Road Trip Scavenger Hunt


Road Trip Scavenger Hunt is the ultimate boredom beater and the perfect passenger for your next family road trip!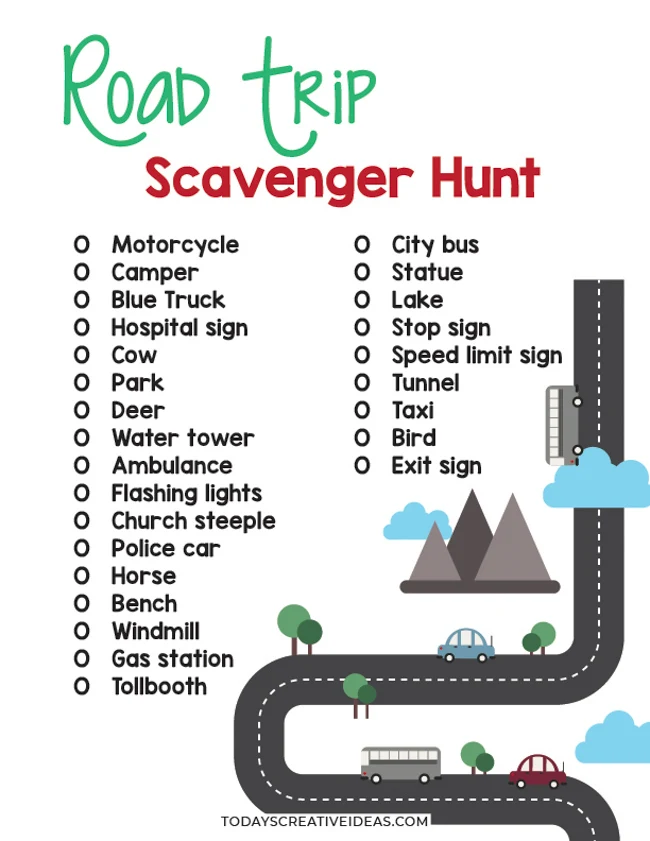 License Plate Coloring Game


Color your way to all 50 states. When you spot a license plate, color in the state on the map to mark it off your list.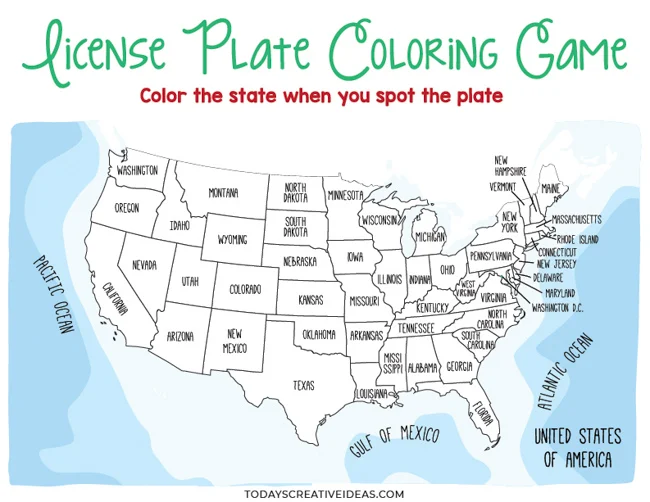 What is in the Back of the Truck!


What do you think is in the back of the truck's traveling down the road? Use your imagination and draw and color just that.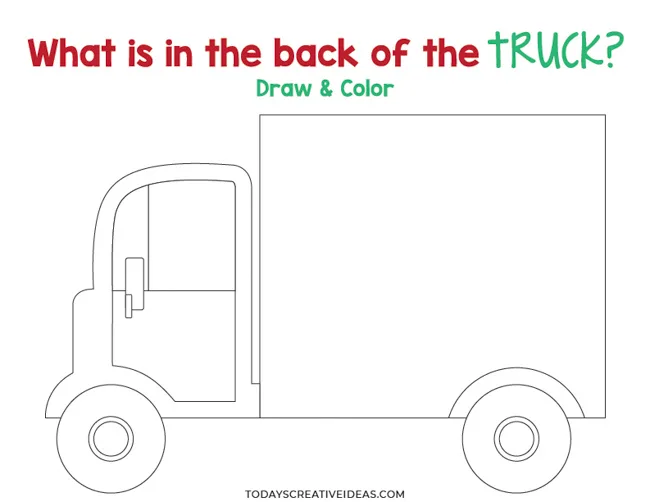 Road Trip Word Search


This road trip word search puzzle will have you itching to hit the pavement.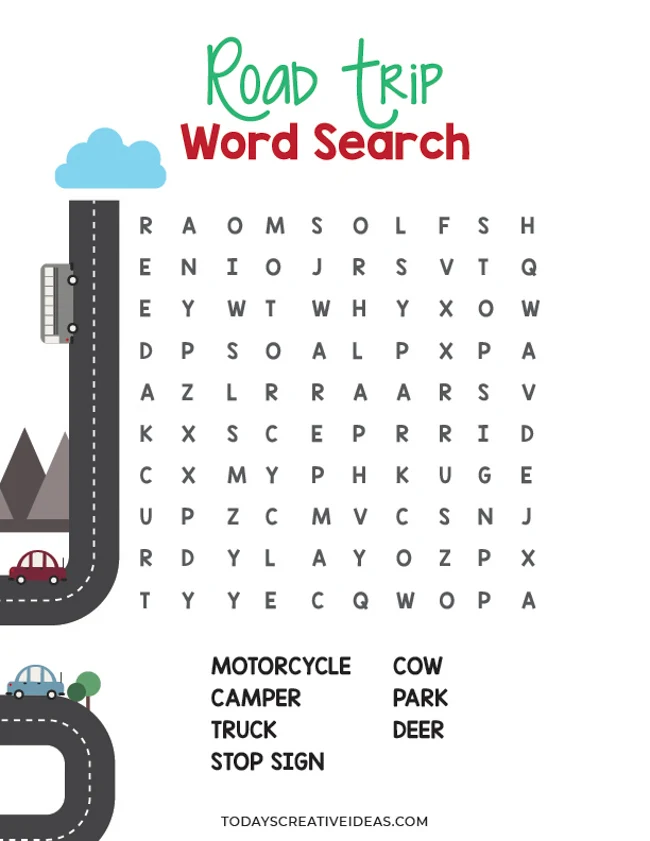 Car Color Search Game


Who can find the most colors first?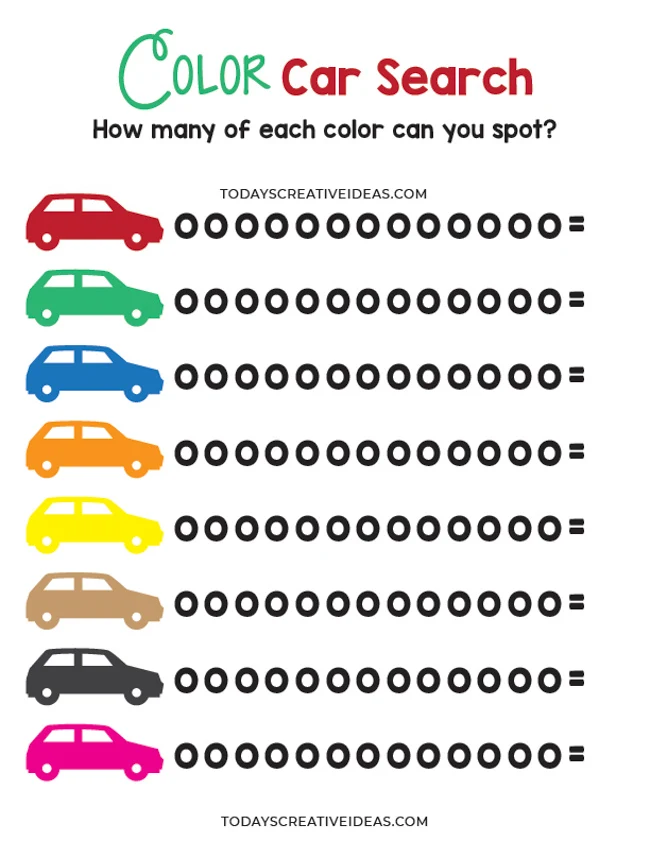 If you are ready to download and print these road trip activities you can do so below




ROAD TRIP ACTIVITIES DOWNLOAD:




Don't forget to check out our other post on traveling with kids for even more great ideas and activities.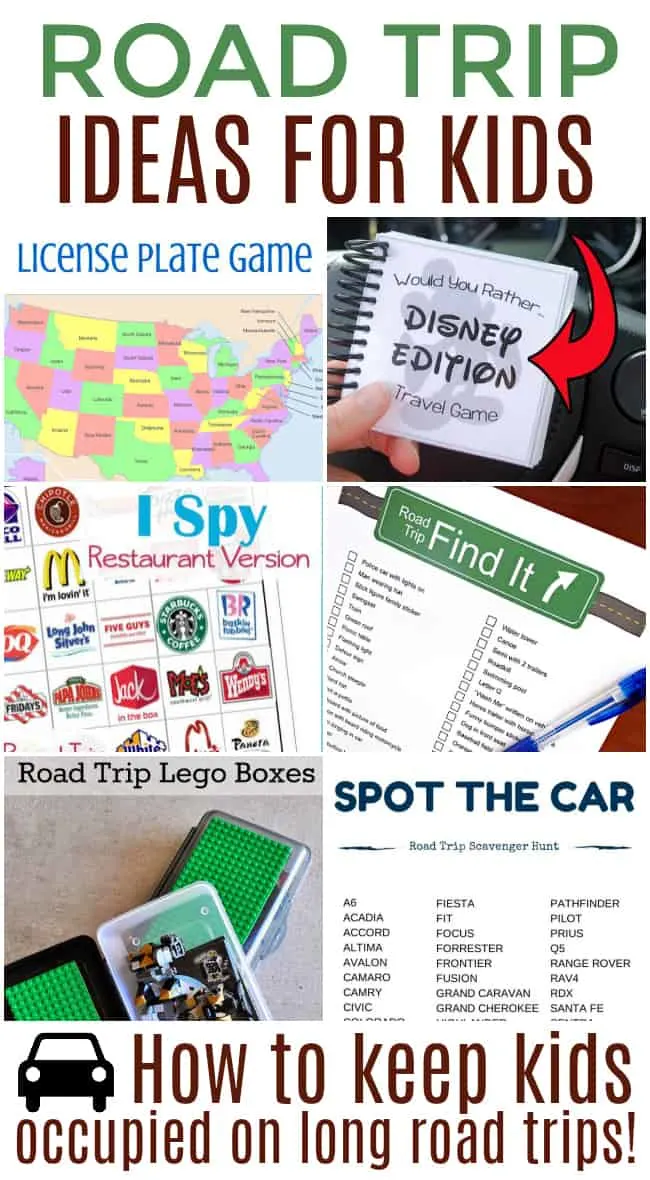 Our favorite road trip activities on Amazon!




Even more traveling posts you don't want to miss!