Ready to find the best way to organize jewelry?
Nothing can make you want to skip putting on the jewelry like having a tangled mess of necklaces, missing earrings and the overall just bad organization. The New Year always makes me want to clean out, especially with all the new stuff brought in from Christmas. So there is no time like today to find creative ways to organize jewelry.
(This post contains affiliate links.)
One of my favorite ways to store jewelry is with a wall mount jewelry armoire. It is in my opinion, the best way to organize jewelry at home with all kinds of space for necklaces, rings, earrings and more.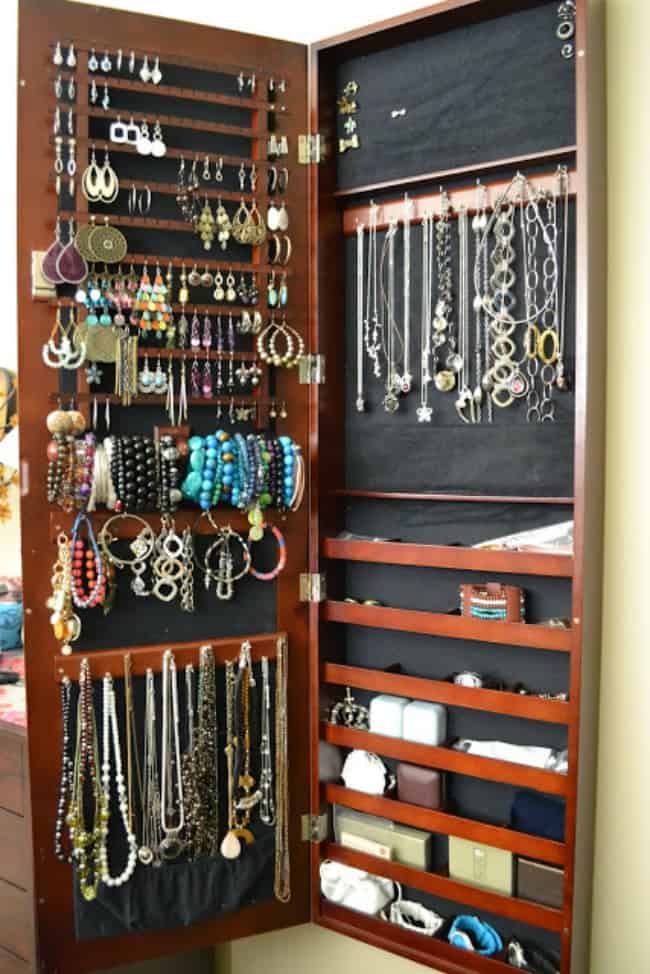 If the wall mount style organizer is a little to pricey then how about a homemade jewelry organizer? The girls over at Shanty2chic give you all the step by step details to making this beautiful piece.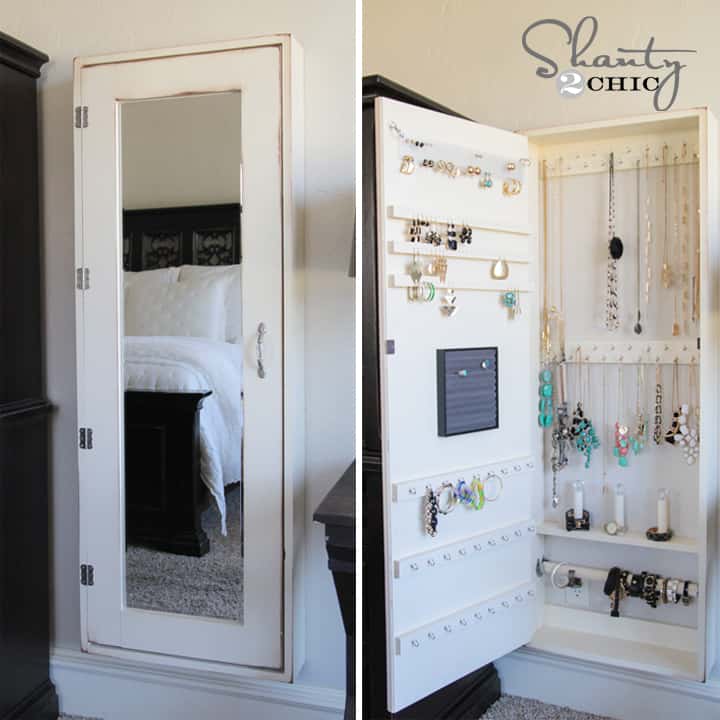 Of course building isn't always a solution for everyone so if you are still looking for your best way to organize jewelry here are a few more great options from some very talented Etsy sellers.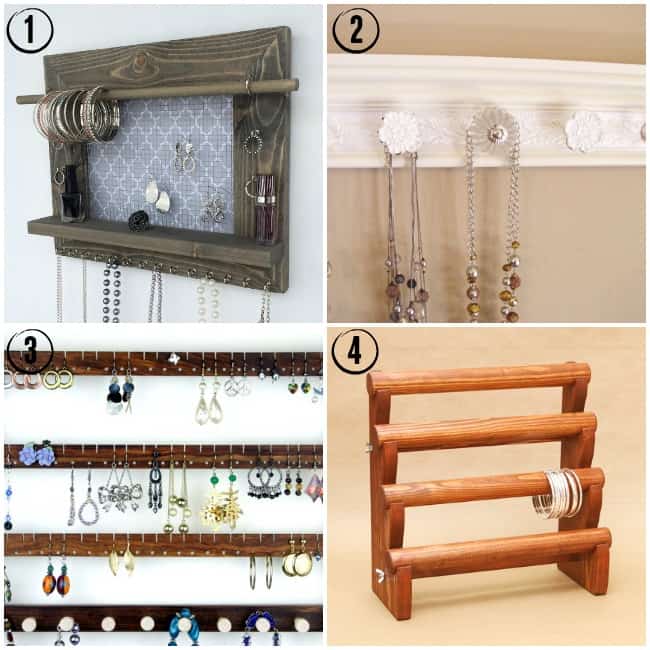 So you don't have the wall space and you are wondering what is the best way to organize jewelry in drawers?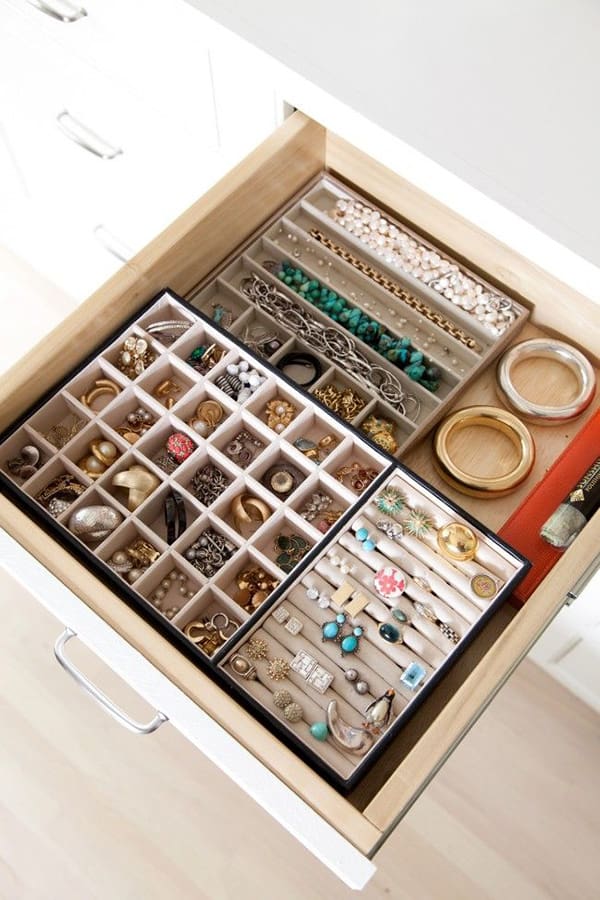 A few simple drawer organizers for jewelry can do the trick. Annie Silke from Fresh American Style makes these drawers look so spot on.
Stock Your Home Stackable Jewelry Trays – Set of 4
KLOUD ® Light Brown 12 square lattices organizer/tray/pad/showcase/display case for ring/ earrings/necklace + KLOUD cleaning cloth
InterDesign Chevron Fabric Storage, Closet and Dresser Drawer Organizer – 6 Piece Set, Taupe/Natural
If you enjoy this best ways to organize jewelry then you might also enjoy…
---