This past weekend I was out browsing all of the fall and Halloween decor at Hobby Lobby and found some really cute burlap garland. The unfortunate thing was that it only came in a 6 foot strand. That wasn't going to work for my needs. Then after taking a closer look I realized all it was made out of was burlap ribbon and jute. So needless to say I picked up some burlap ribbon and well I already had some jute on hand.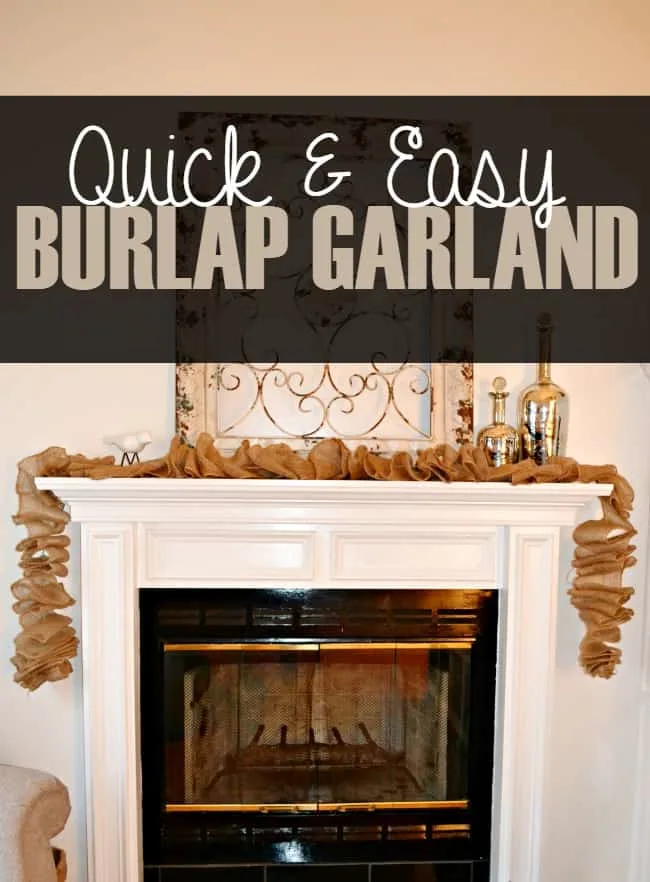 Supplies:
3 Rolls of (15ft) Burlap Ribbon
Jute
Directions:
This garland is the easiest thing to put together and I had it done in less than 30 minutes. I love the rag tied garland as well but it takes me forever and a day to get everything prepped to finished on those. To create this garland all you will need to do is measure out your jute to the size you want the garland to be. My garland is approximately 9 foot. Once I got my jute cut I tied one side onto the end of one of the rolls of ribbon. At this point I gathered my ribbon so that it would be easier to thread the jute through. If you gather it prior to threading you can go through a front and back at the same time.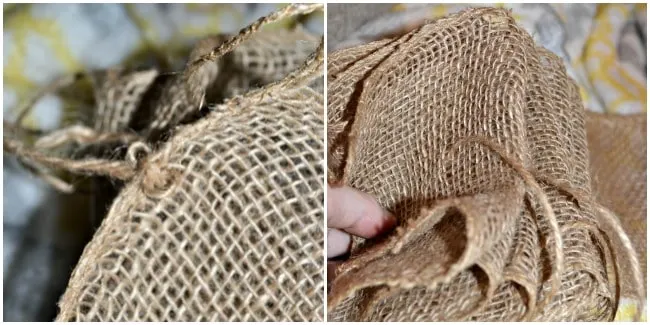 After you have threaded your jute through the first roll of burlap ribbon you will do the same with the second and third rolls. You can add extra if you want the burlap to be thicker but that just depends on how you like it. When you have completely threaded on all your ribbon tie the other end of the jute to the last piece of burlap to complete your garland.
Here is my finished garland mixed in with my other fall mantel decorations.
I have used burlap ribbon as garland in my Christmas tree for the past few years. I think this idea would look great for a thicker version in my tree.
Do you use burlap in your home?