Today I wanted to share with you a super simple, super easy and crazy cheap way to decorate for fall / Halloween. Cute holiday decorations can get expensive quickly but they don't have to. All I spent on this little candy corn banner is $1.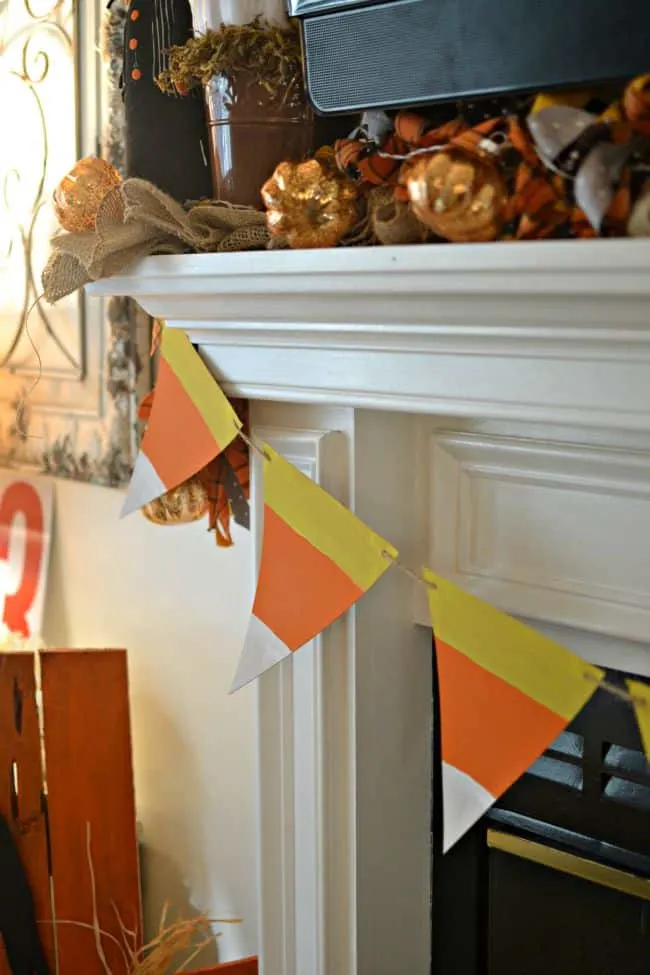 All you will need for this project is a craft paper banner. I bought this one for $1 from Target's one spot. If you don't have a Target nearby no worries you can still do this just as cheap by using the paper plate method. You can follow that tutorial on my Give Thanks Banner.
If you are using the craft paper banner then all you will need to do is paint on the candy corn pattern using white, orange and yellow craft paint. If you don't already have the paint it will cost you a little extra for this project but you will have plenty of paint leftover for more projects.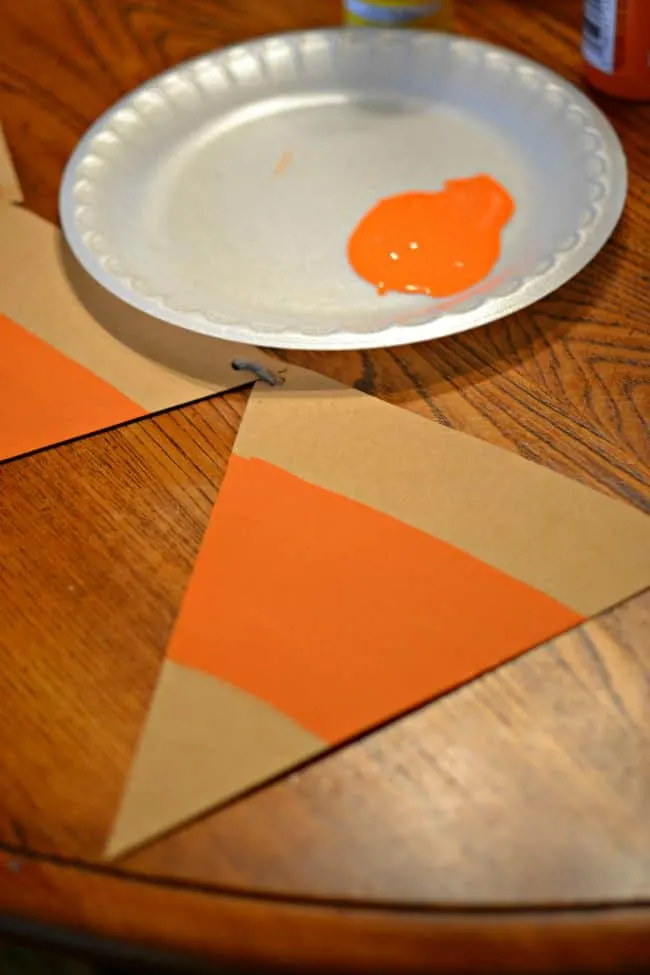 Of course this little project is almost to simple to even blog about but you never know when someone needs inspiration with how they can decorate their home inexpensively but still super cute for the holidays. I hope you like!