Thank you Sara Lee Desserts for sponsoring this post! Click here for more deliciously easy recipe ideas.
I know at least for our house we all love a little something different when it comes to desserts. My husband is all about the chocolate, where I most of the time prefer strawberry. Our daughter, well she just likes a little bit of everything. So what do you do when you want to make everyone happy? Create an dessert bar of course! I have made a fun popcorn bar in the past but today is all about some cheesecake.
You could of course make your own cheesecake but why do all of that when you can just pop into the freezer and pull out a yummy Sara Lee cheesecake. Sara Lee dessert products are conveniently found in the frozen food aisle of your local Walmart so it makes it easy to keep Sara Lee Cheesecakes on hand. Just thaw and serve!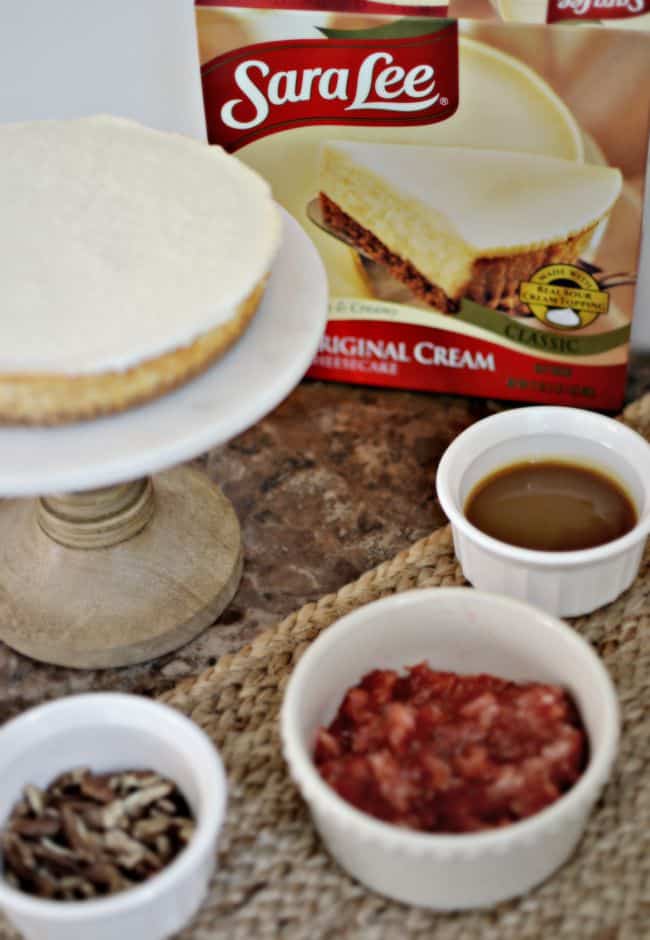 We topped ours we a few favorites like strawberries, hot fudge, pecans and caramel. Yum! A cheesecake bar with all sorts of toppings is the perfect way to entertain your guests. They can personalize their dessert and make it uniquely their own.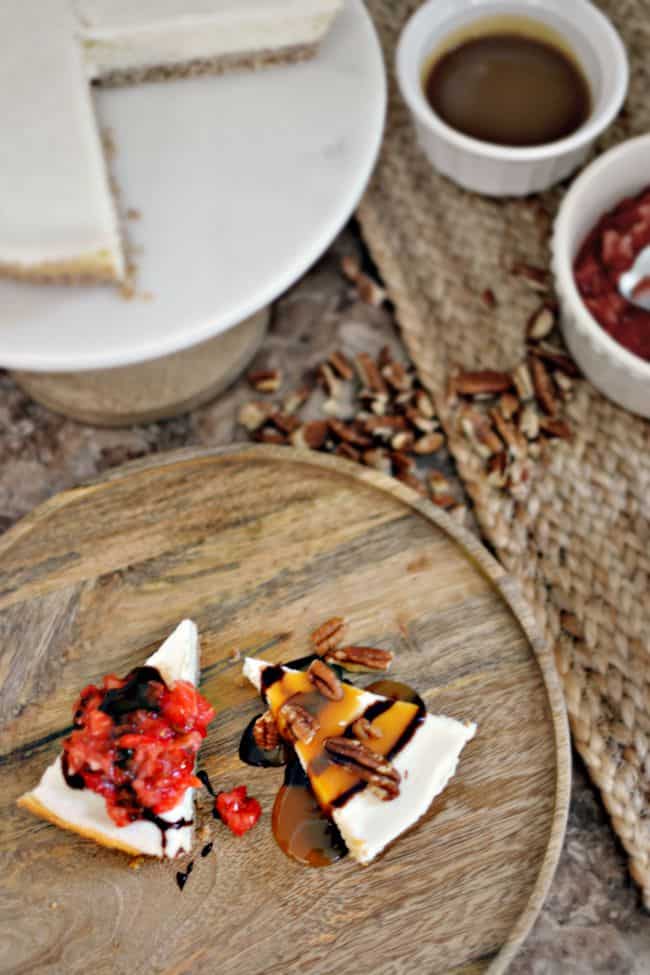 Here are some more cheesecake toppings ideas.

canned pie filling (cherry, rhubarb, etc)
chocolate chips
whipped cream
raspberry preserves
crushed sandwich cookies
shredded coconut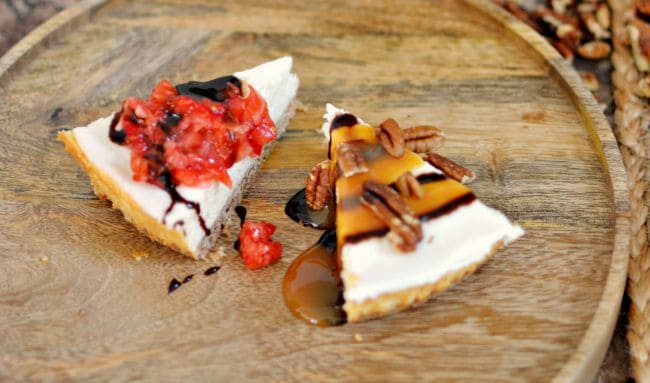 You really have no limitations to what you could top your cheesecake with. Pick what you think your guests will enjoy and set up your bar. You could stick to a color theme with toppings if you are hosting a specific event (IE: baby shower, wedding rehearsal, etc.). The possibilities are endless!
So let us know, what is your favorite cheesecake topping? Let me know in the comments below or pop over to the Sara Lee Facebook page and let them know.
This is a sponsored conversation written by me on behalf of Sara Lee. The opinions and text are all mine.