Last year I created this EAT sign and it worked perfectly for the area I needed it in. However, we moved and it just didn't fit like before so with a few dollars in wood (approximately $10) and maybe an hour in time to create I was all set with a new EAT sign.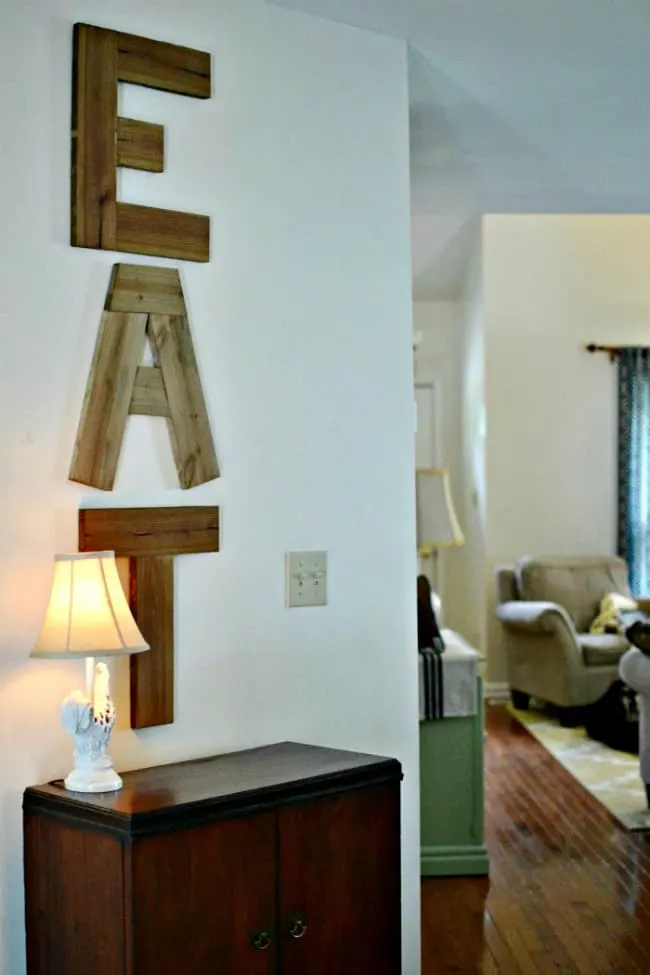 This DIY Eat sign was inspired by The Turquoise Home's eat sign, although I made mine with regular 1x3 inch boards as I didn't have any pallets readily available. She didn't have any measurements which was fine because her letters are several inches bigger than mine (she said they are approximately 19-20 inches) which wouldn't fit were I wanted them anyways. Time for the freehand!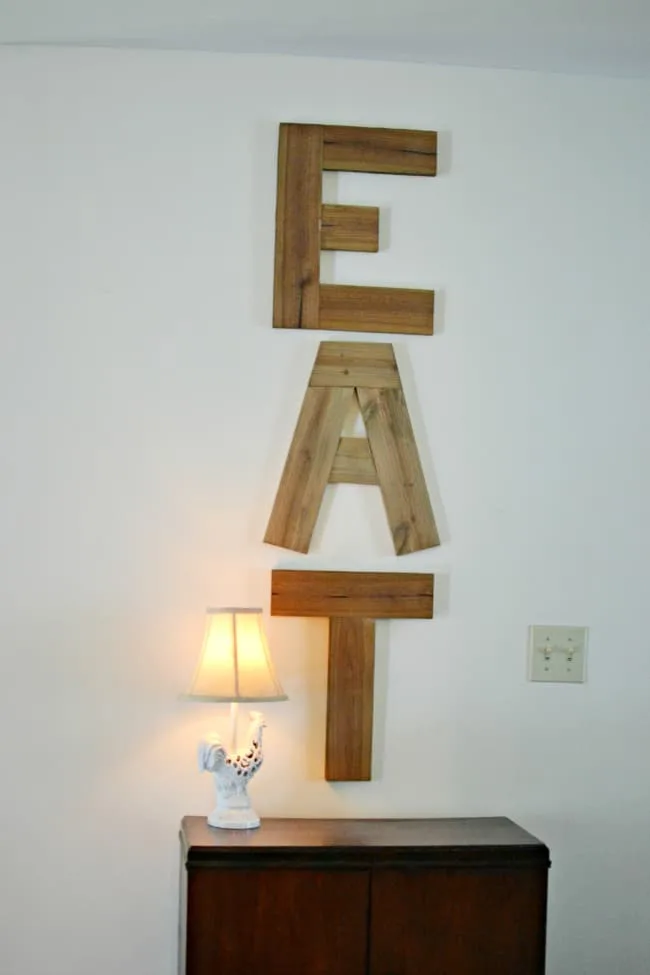 So like I said mine was cut to fit my area perfectly and if you are wanting one to fit in a specific spot I would definitely suggest measuring and adjusting to fit your individual spot. My letters are approximately 16 inches.
I also used my homemade stain to get that aged barn wood look, which I think you all know I have been loving.
Let me know if you create a sign for yourself and tag me on social media, I would love to see pictures. 🙂