I was selected for this opportunity as a member of Blueprint Social and the content and opinions expressed here are all my own. Thank you Tulip for sponsoring this post.
I have posted about stenciled pillows before where I stenciled a lovely quote for a bedroom pillow as well as created some DIY no sew pillows from fabric napkins. If you can't tell by now I love pillows. I'm pretty sure when the movers come to pack our things for the big move next month there will be at least 3 boxes of just pillows. lol! Needless to say I am back again today with another one. This one is also do it yourself because well I like doing it myself and store-bought pillows can cost a small fortune. Plus by doing it yourself you get exactly what you want without spending months searching for it.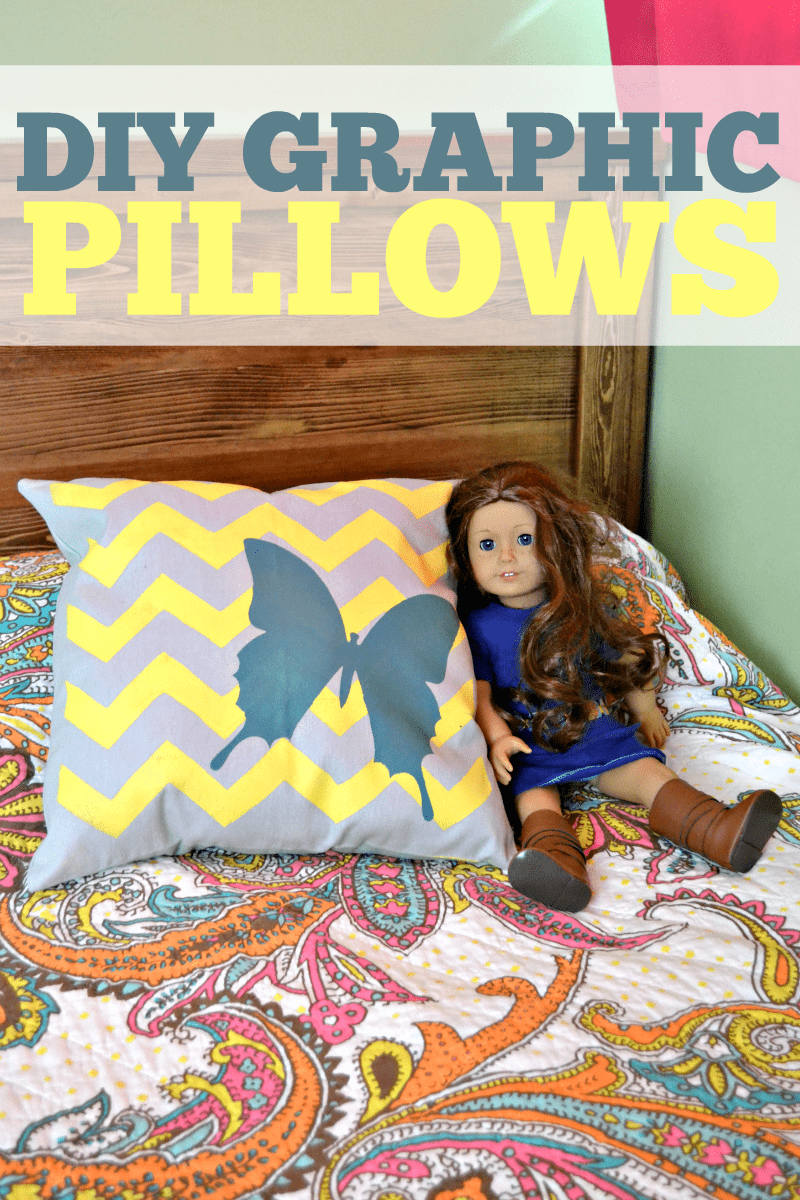 I created this pillow for my daughter's room using Tulip for your home products. She has just about every color in the rainbow in her bedspread but she really wanted the butterfly to be blue, which is her favorite color so I thought the yellow was a nice complimentary color.
SUPPLIES: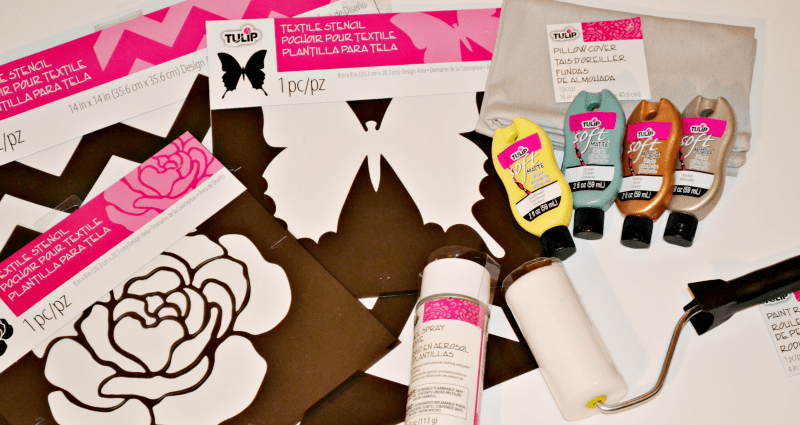 Pillow Cover
Stencils
Stencil Spray Adhesive
Fabric Paints
Roller Brush
TUTORIAL:
Step 1: You don't want the fabric paint bleeding through the back side of your pillow so first you will want to place a piece of wax paper or cardboard inside of your pillow insert.
Step 2: Spray a fine mist of stencil adhesive to the back of your stencil. Tulip stencils have a matte and shiny side and for best results you will want to spray the adhesive to the matte side.
Step 3: Let the adhesive dry a minute then press onto your pillow cover. This will create a temporary bond to your fabric but allow for easy removal once painted.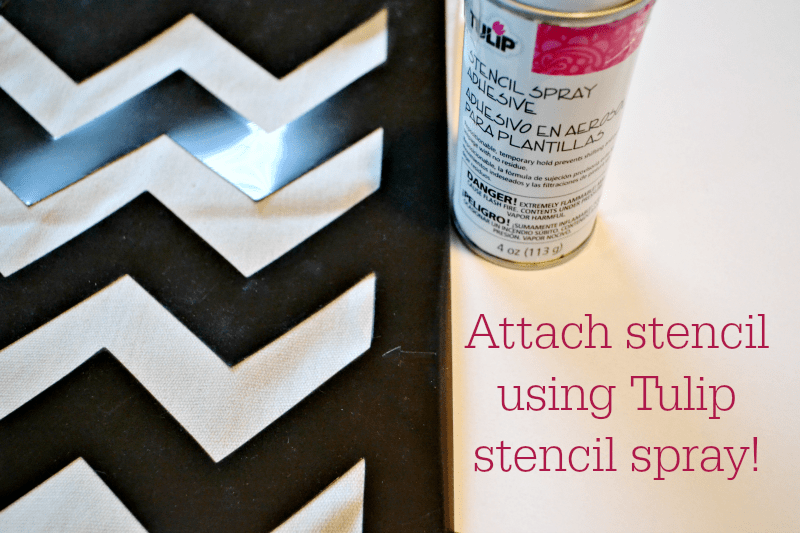 Step 4: Use your roller brush to apply your paint evenly onto your fabric. Using masking tape on the edges is a good tip to prevent any accidental rolling past the end of the stencil.
Step 5: Let paint dry for just a few minutes to prevent smearing and then you are good to peel off revealing your pretty new design.
Step 6: Allow to dry overnight and you are ready to rinse and repeat with the smaller stencil.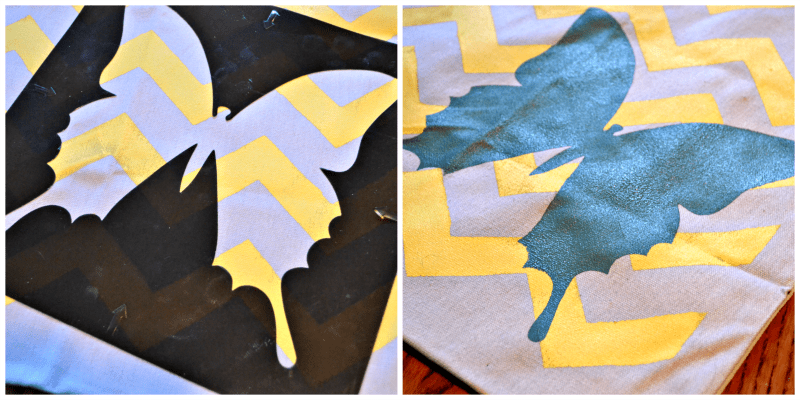 Allow to dry overnight and you are ready to decorate!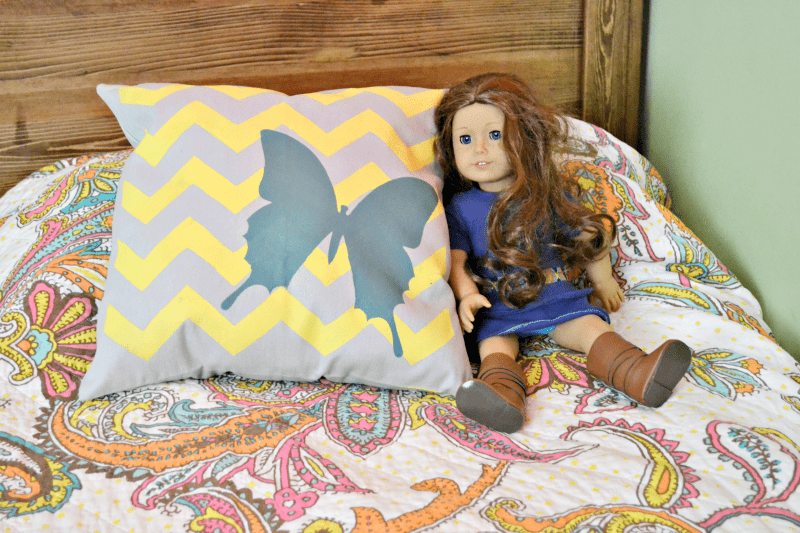 Helpful Tips:
Do not over-saturate your paint roller. This could cause you to get bleeds under your stencils. It is better to do light coats and continue to go over the stencil until the opaqueness is to your liking.
Clean stencils and roller brush immediately after use. With care they will both be reusable multiple times.
Use a paper plate or like myself the back of the cardboard from the stencils for easy cleanup.
Also, don't just use these stencils for pillows either. I got the lovely rose stencil (seen above in supplies pictures) that I have planned for another project soon.
Have you stenciled pillows before?
Follow Tulip
Facebook | Twitter | Pinterest | Blog