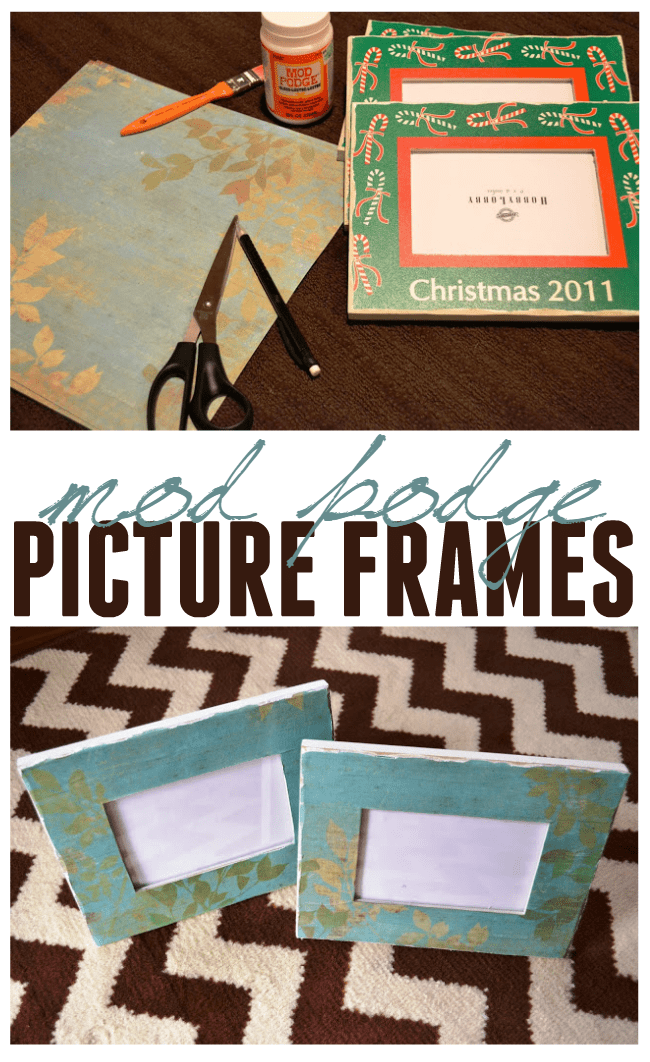 Mod Podge picture frames are exactly like mod podging the wooden letters that I have previously showed. Super easy and super simple to do.

Supplies:
Sponge Brush
Frame(s)
Pencil
Scissors
Sandpaper
Directions:
Since I listed the step by step process in the wooden letters post I won't do that again here. If you are interested in mod podging a frame just follow the same basic steps, trace out the frame on the scrap paper, cut out and mod podge to the frame. I like to use a top coat to seal it as well but it's not necessary.
The best thing about this project is that you can turn thrifted frames or frames like I picked up at Hobby Lobby on extreme clearance into something beautiful for cheap. You can also add additional decorative embellishments to further bling out your frame. Have fun with it, the possibilities are endless to make this project your own and super unique. I think it would even be a fun project to get your kids involved in making their own. My mom would love that from my daughter as a gift.