Supplies:
Tiles
Scrapbook Paper
Hard Coat Mod Podge
Cork board / Felt (optional but recommended)
Glue (optional but needed if using cork/felt backing)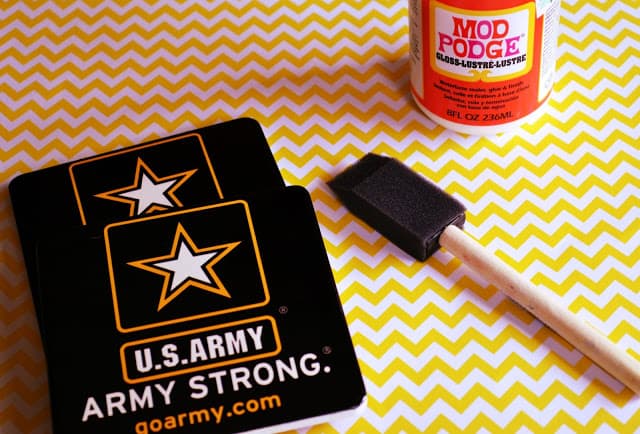 I already had a couple US Army tile coasters on hand. Love the Army but the coasters don't really suit my design taste. Haha! If you don't happen to have some coasters on hand that you want to cover up then you can always get some tiles at home improvement stores for super cheap. Once you have your tile you will want to trace out your tile onto scrapbook paper making them just a smidge smaller than the tile so that the paper won't overhang.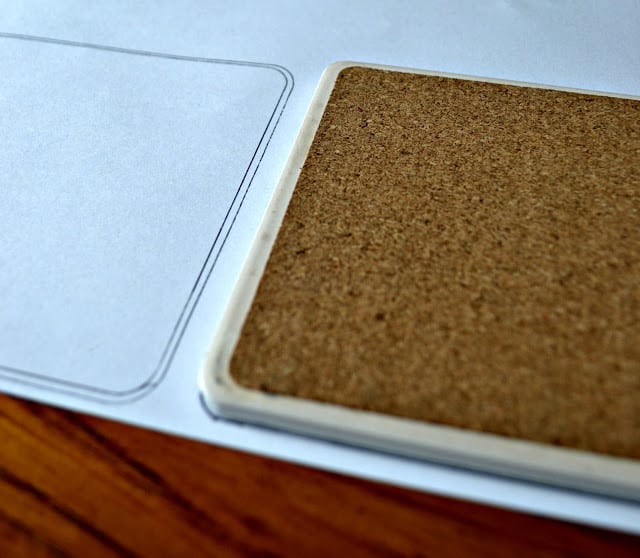 After getting all your paper tiles cut out you will put a little mod podge onto the tile to secure your paper in place, let dry and then coat the tile with 5 more coats of mod podge. I used regular mod podge for my tiles but highly recommend hard coat mod podge as it is water resistant. I only did one coat to these and will be adding another 4 of 5 coats of hard coat when it arrives. You can find it at your local craft store or in the link above at amazon.
My tiles already had a cork backing because they were actual coasters to begin with but if you bought tiles to make into coasters you will want to add a cork or felt backing. Tiles are pretty rough and I would hate for anyone to scratch up their tables.
Once you have your mod podge coatings dry and your backing dry you are ready to start using them as some fun coasters. I think these would make for some fun gift ideas. You could even print out pictures and make photo coasters. I love that idea.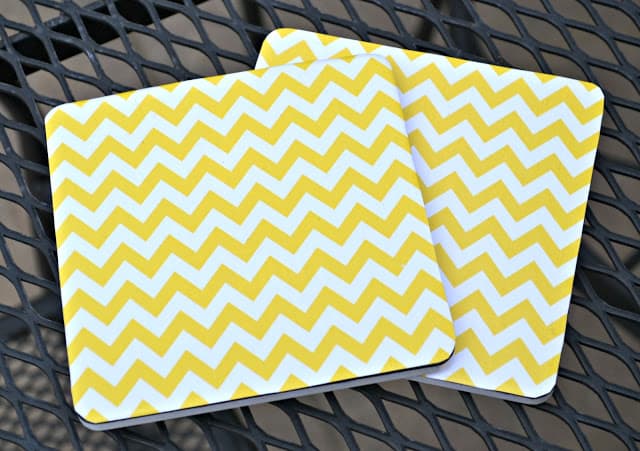 Do you like to use Mod Podge?