If my "ribbon" garland and wreath (actually they are made from fabric strips) weren't enough to tell you I have been in a ribbon DIY mood lately then maybe this faux chandelier will do the trick. 😉 When I seen a similar one on Pinterest I knew I had to add it to my list of to make for my daughter's room makeover.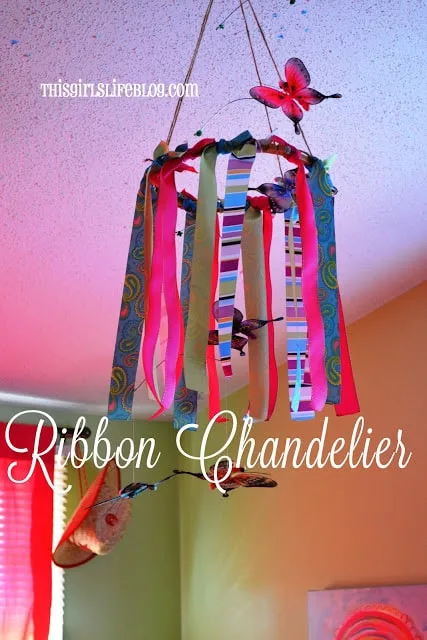 This project was super easy and fairly inexpensive and a great way to add a little extra texture and charm to my daughter's room. All you need is an embroidery hoop. Check your local thrift store, I almost always find some there. I grabbed mine at Goodwill for .49cents. You will also need a variety of ribbon, lace, stringed beads or fabric.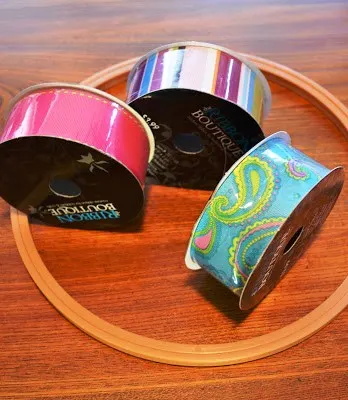 The chandelier that I made isn't as full as I hoped it would be so I may still add some extra ribbon or sparkly stringed beads into the mix. I used 3 rolls of ribbon though and that was 11 yards of ribbon total so if you want it more full go with more ribbon. Ribbon can also get costly (although I picked mine up when it was 50% off) so a cheaper alternative would be to use fabric strips.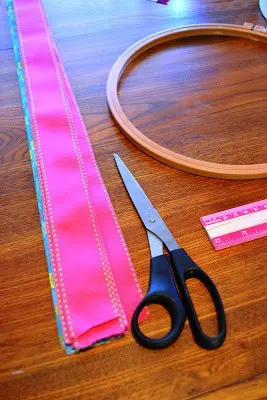 I cut my ribbon in 20 inch strips and just started tying them on. It was that easy. If I had bought more ribbon or used fabric strips I probably would have looped longer pieces and just pulled the tails through. It would have doubled the fabric and made it look thicker as well as being much easier to tie on the hoop.
Here is the finished look. Don't mind the butterflies. My daughter has had this butterfly mobile for years and didn't want me to move it so we wiggled them through the middle of the ribbon chandelier and made it work. The chandelier is hung with jute but you could always use smaller ribbon, fishing string or thread.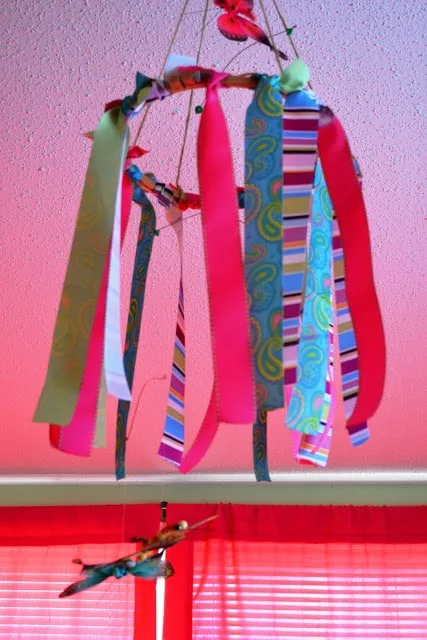 I think these would make for great party decor as well.