Throw pillows can get expensive and even more so if you are looking for ones that have a certain wording displayed. Today I wanted to show you how you can easily have that same concept done at how as a diy project.
This DIY stenciled pillow only required a little bit of supplies and time for a great end result.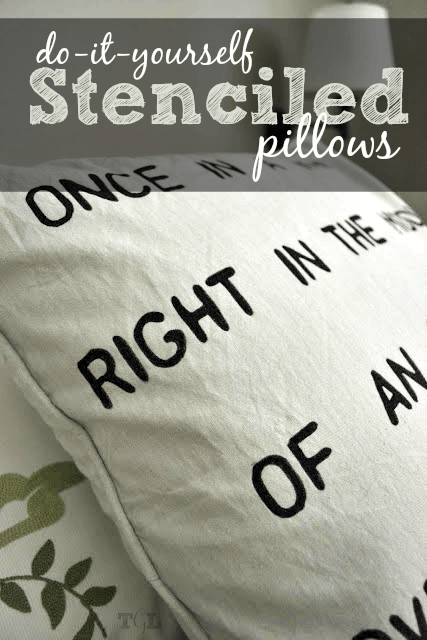 This post contains affiliate links.
Pillow cover (I bought a pillow that had a removable cover).
Pencil (for tracing)
Cardboard (or magazines worked for me… so that it doesn't bleed through the other side)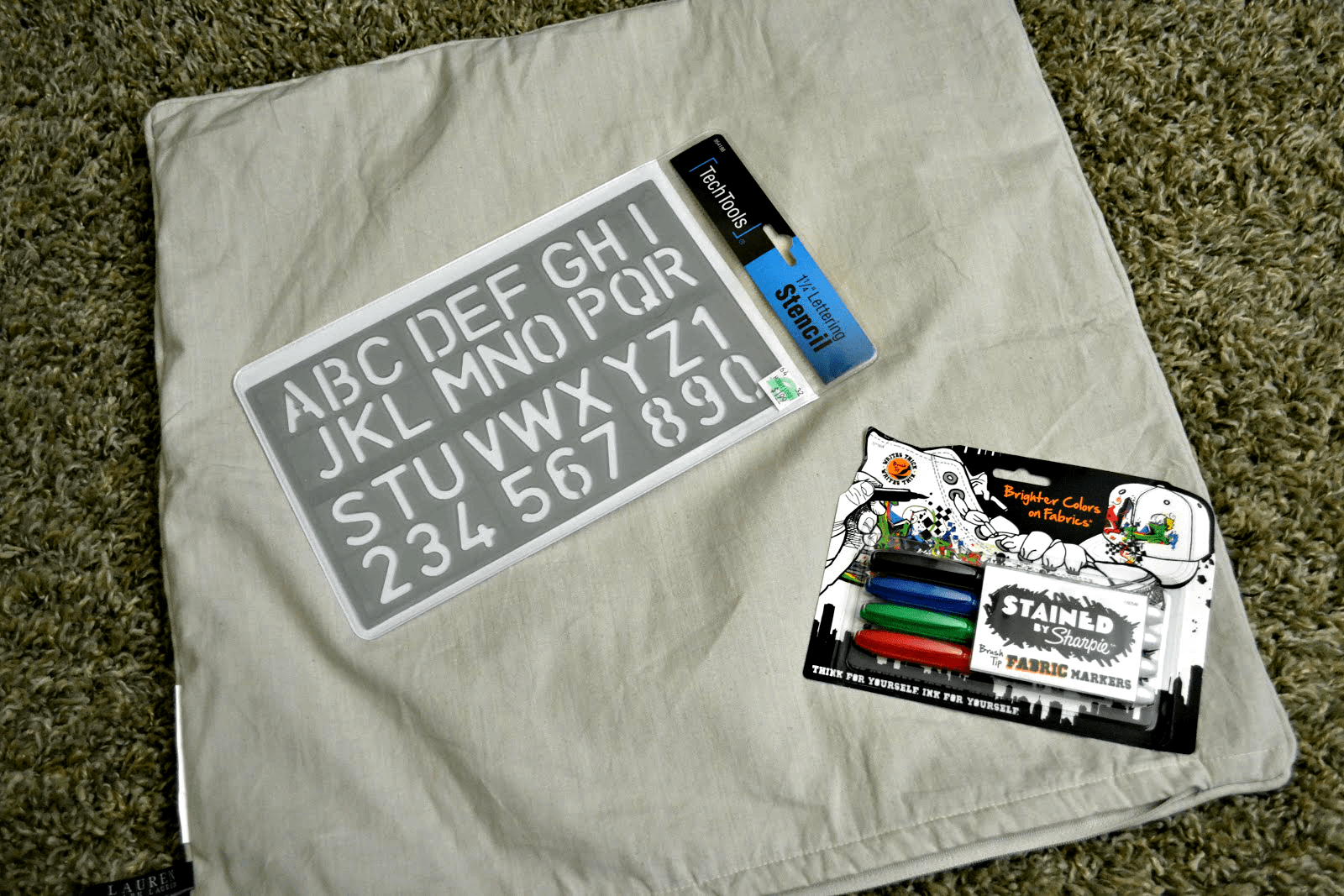 Once you have all of your supplies the how to is really simple. Pick out what you want stenciled on your pillow, trace with the pencil your quote or design and fill in with the fabric marker. Easy Peasy!
I didn't worry about everything being perfectly lined up, centered or straight so if you want to do that you might also need a ruler handy. Otherwise the good ole eye balling it worked just fine for me.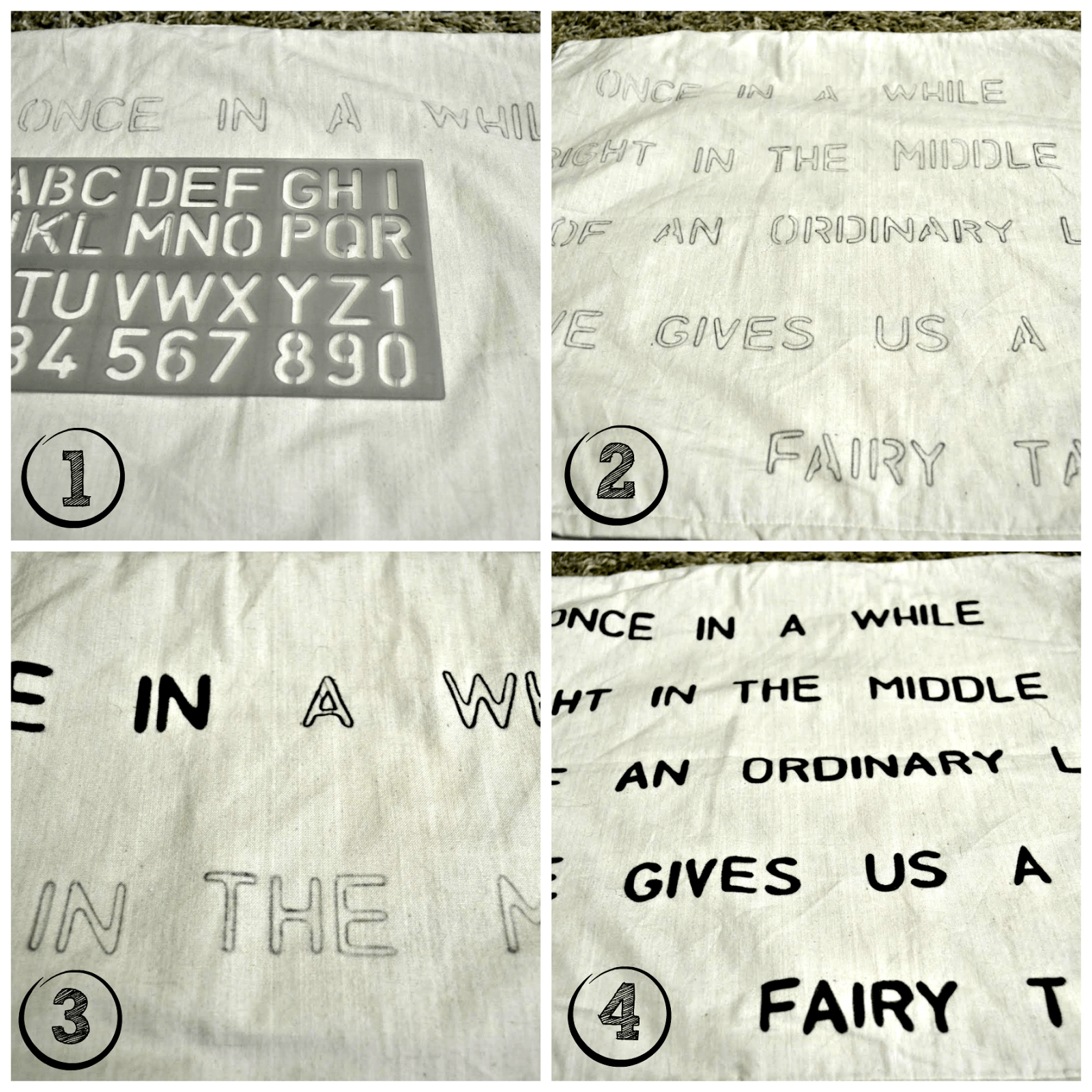 In case you can't see it, it reads "Once in a while, right in the middle of an ordinary life, love gives us a fairy tale." I've always loved this saying and wanted to add it to my home somewhere. It fits nicely in the master bedroom.
If you enjoyed this DIY Stenciled Pillow post you also might like…
---