I don't have a tutorial today but I just wanted to show you my Easter banner that I finished this past weekend. It is super easy to make so if you wanted to make your own you could easily do so with just a few supplies.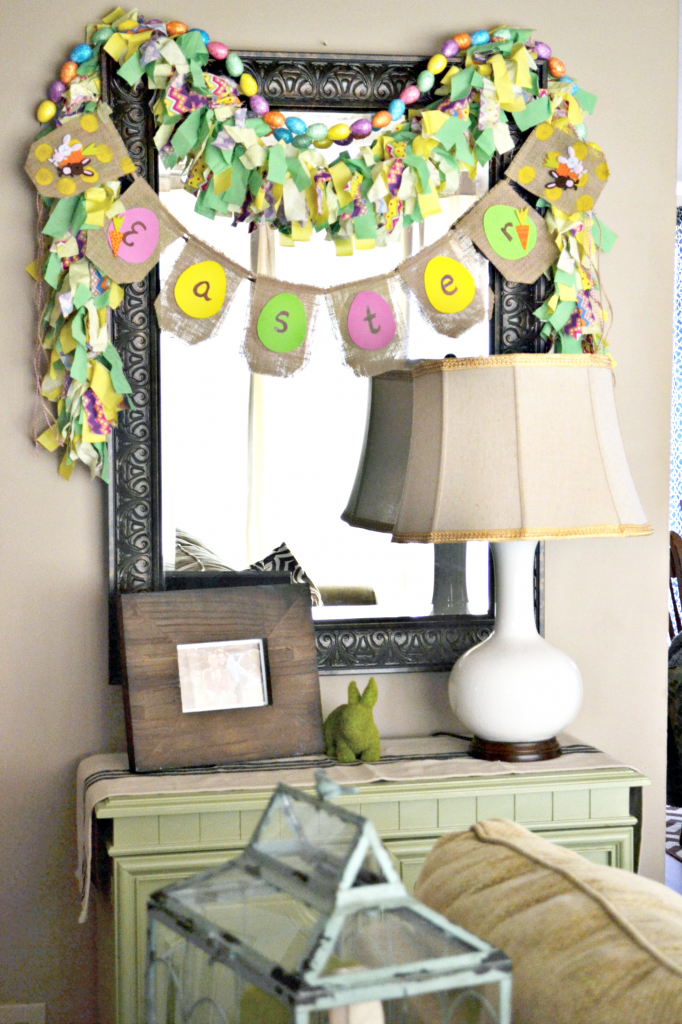 I don't have a fireplace *cries* so I always hang my garland and banner's over this big mirror. You can see the rag tie garland I made last year. I don't have a tutorial for the Spring/Easter one but I used the same concept as my Valentine's rag tie garland if you want to make one of your own. You can also see the Easter egg garland I made a couple of years ago as well.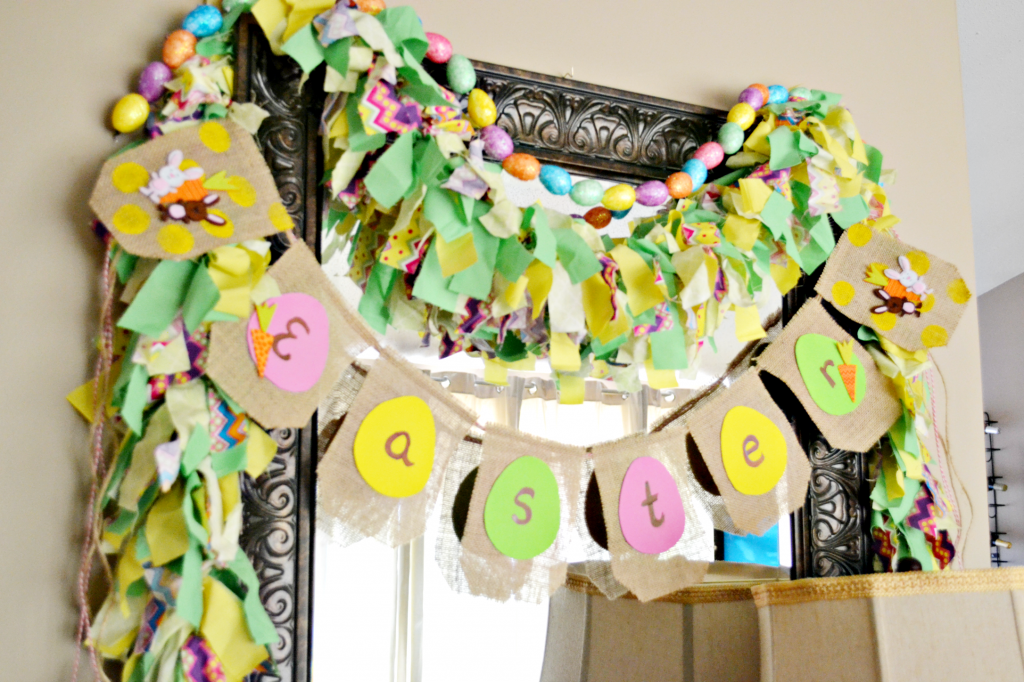 I created the banner using some pre-cut burlap pieces from Hobby Lobby. Love Hobby Lobby, I could be in there for days. The Easter eggs were cut from colorful foam pieces I picked up from the Dollar Tree. Speaking of places I love, love the Dollar Tree as well. They weren't originally egg-shaped but I just used a stencil and cut out the egg shapes and painted on the letters with an acrylic paint.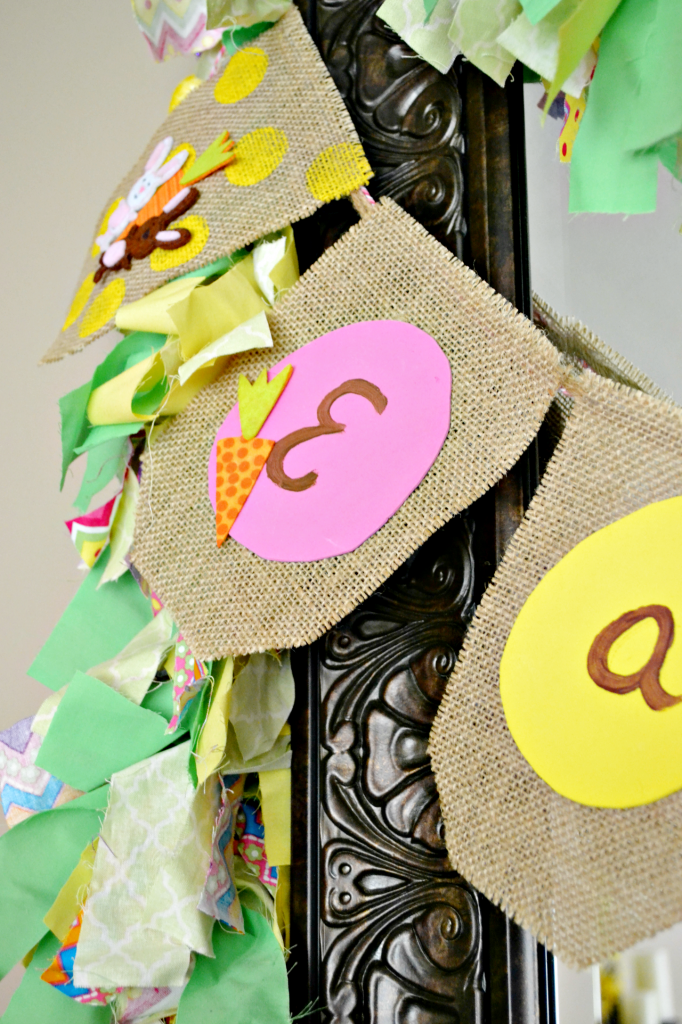 I probably could have gotten fancier and bought some premade letters but hey I don't feel like my hand writing is that bad. No? The little bunnies and carrots where also bought from Hobby Lobby just to add a little extra Easter touch. I mean it was really that easy and you could easily throw one together for yourself. That is why I love the pre-cut burlap banners. They are no fuse no muss!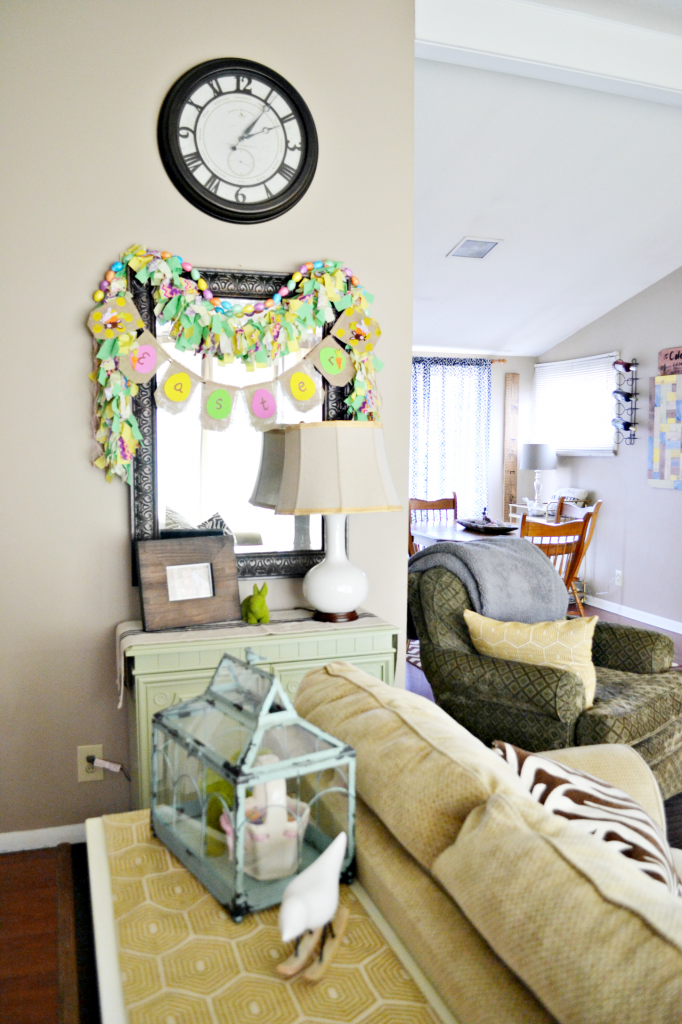 What is your favorite thing to decorate with for Easter?