This easy Apple Recipes collection has plenty of ideas for what to make with apples, from apple pie to savory meatballs. Autumn is the perfect season to pick these beautiful apples and make fall's favorite fruit team up with a little sugar and spice to make everything nice.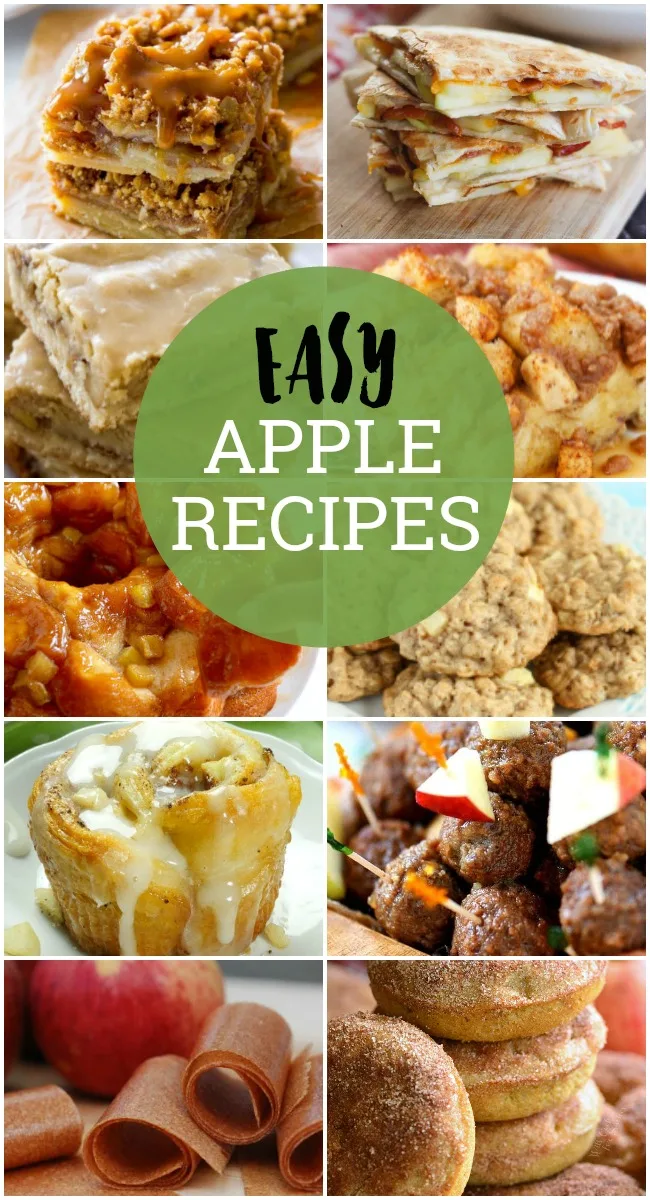 Fall is here and that means apple season and of course delicious recipes with apples in them including apple floats, apple butter, cookies and egg rolls. So many tasty treats to enjoy in this list of great easy apple recipes. We love apples around here because they are fairly inexpensive and can be used in sweet dishes as well as savory dishes. If you have been looking to try out some new apple recipes then give one or two of these a try.

Easy Apple Recipes to try this fall!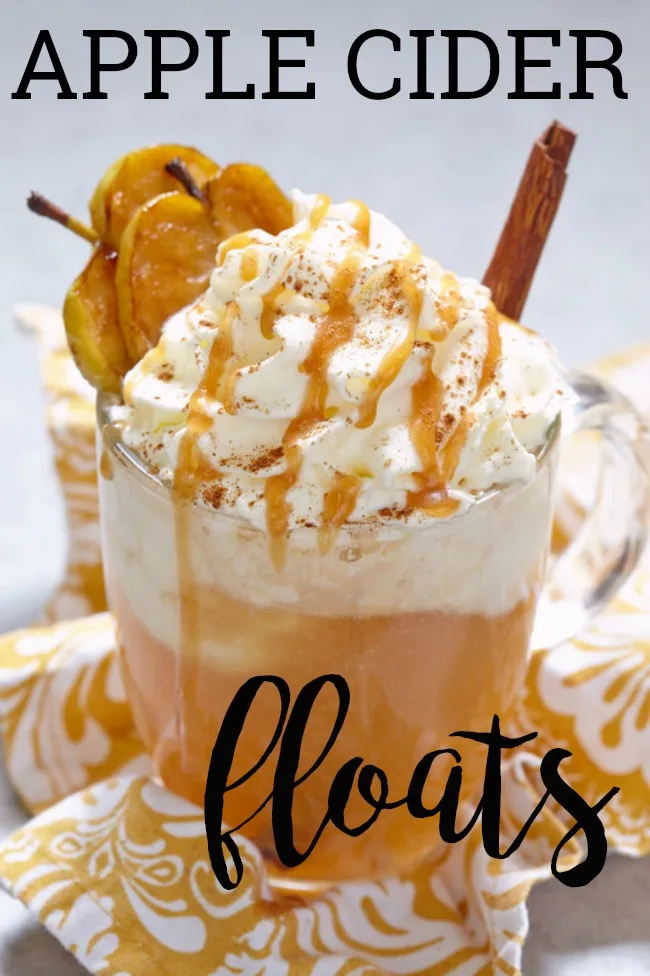 Apple Cider floats are a great transitional dessert for fall when you are in between all things fall and still being hot outside.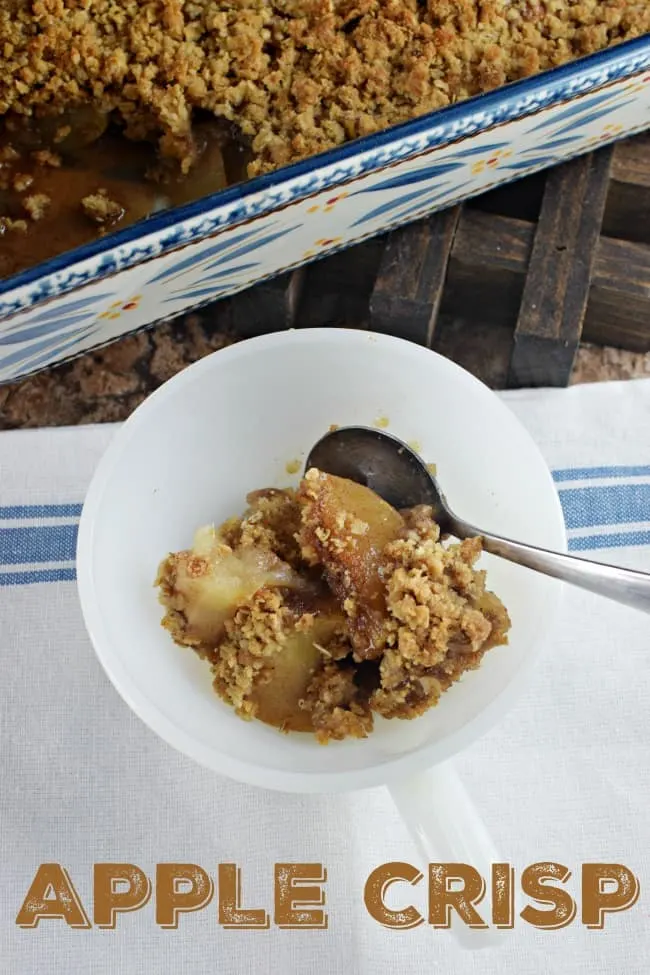 Apples, brown sugar, cinnamon, butter, oats…. Those are just some of the ingredients in this tasty apple crisp. It is simple and delicious.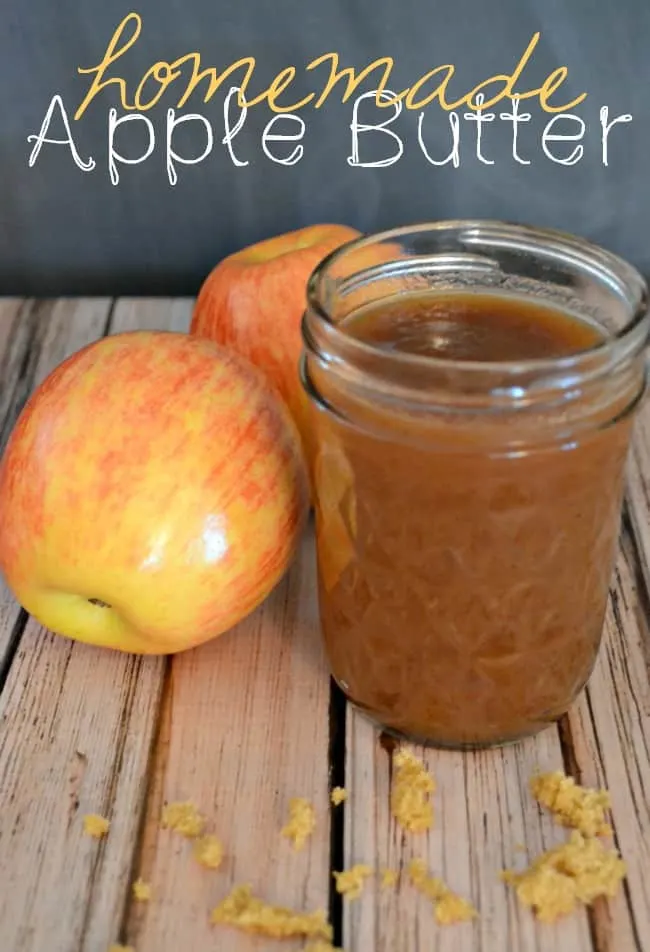 This apple butter is so delicious and great for all sorts of things from biscuits and toast to pancakes and waffles.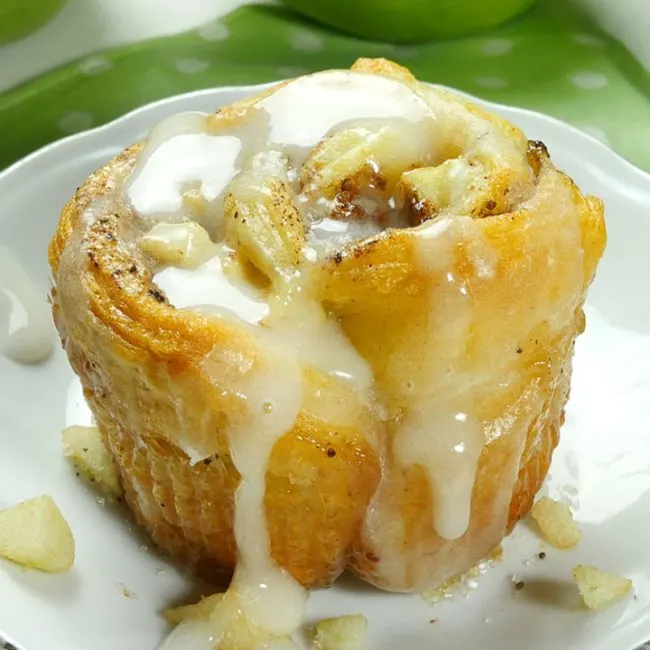 Apple Cinnamon Roll Cupcakes are delicious and easy fall dessert recipe with fresh apples, cinnamon sugar, refrigerated crescent roll dough and maple glaze. If you have these few simple ingredients, you can enjoy in these sweet, gooey and sticky apple cinnamon rolls in less than 30 minutes!!! – OMG Chocolate Desserts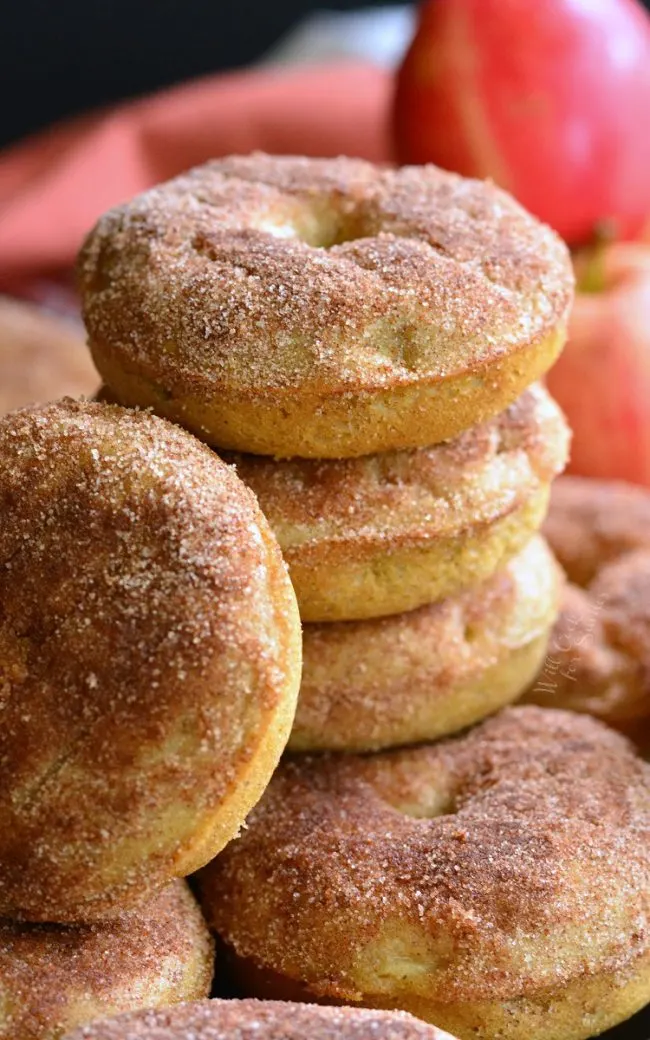 Soft, flavorful baked doughnuts that come with a whole lot of fall happiness in every bite. These delicious cake-like doughnuts are made with apple pie filling throughout and topped with some cinnamon sugar mixture. – Will Cook for Smiles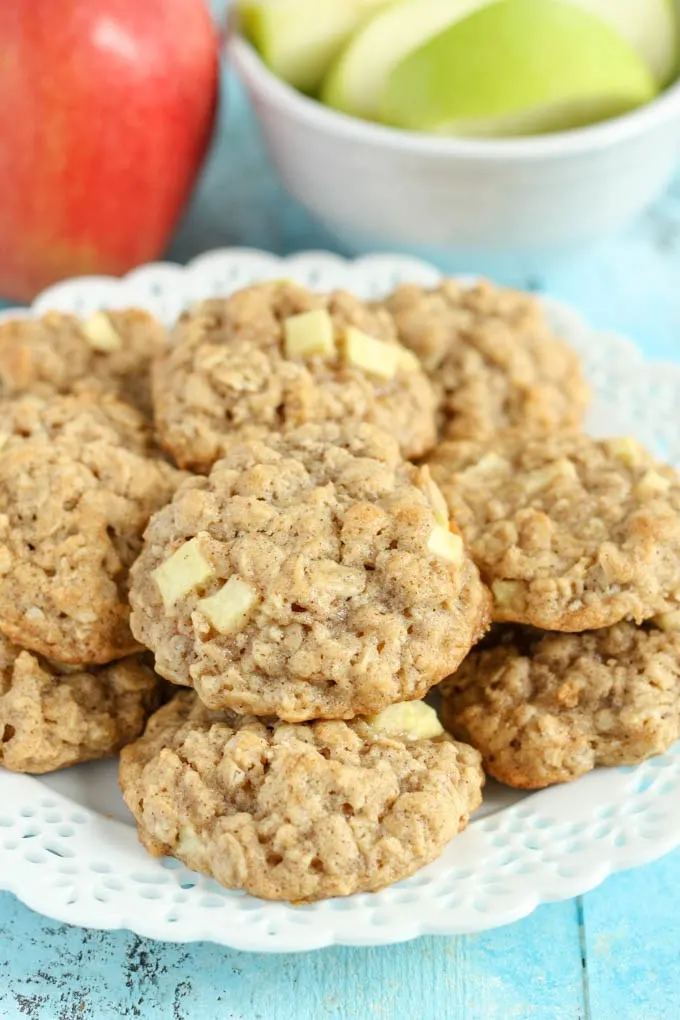 These thick, soft, and chewy apple oatmeal cookies are guaranteed to be your new favorite cookie for fall! – Live Well, Bake Often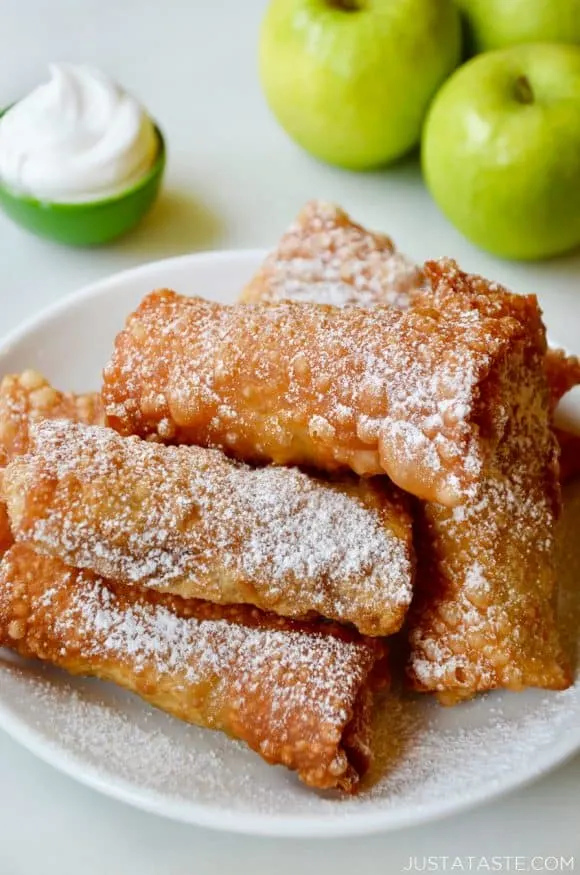 Turn a savory snack into a dessert favorite with a quick and easy recipe for Apple Pie Egg Rolls perfect for dipping in whipped cream or caramel sauce. – Just A Taste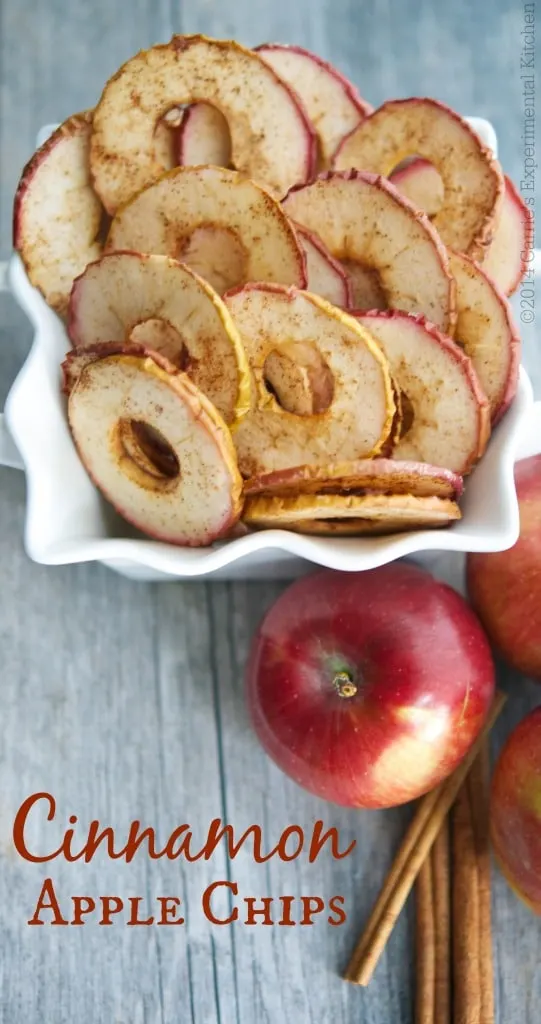 Cinnamon Apple Chips, made with a few simple ingredients, are a healthy snack your whole family will love. – Carrie's Experimental Kitchen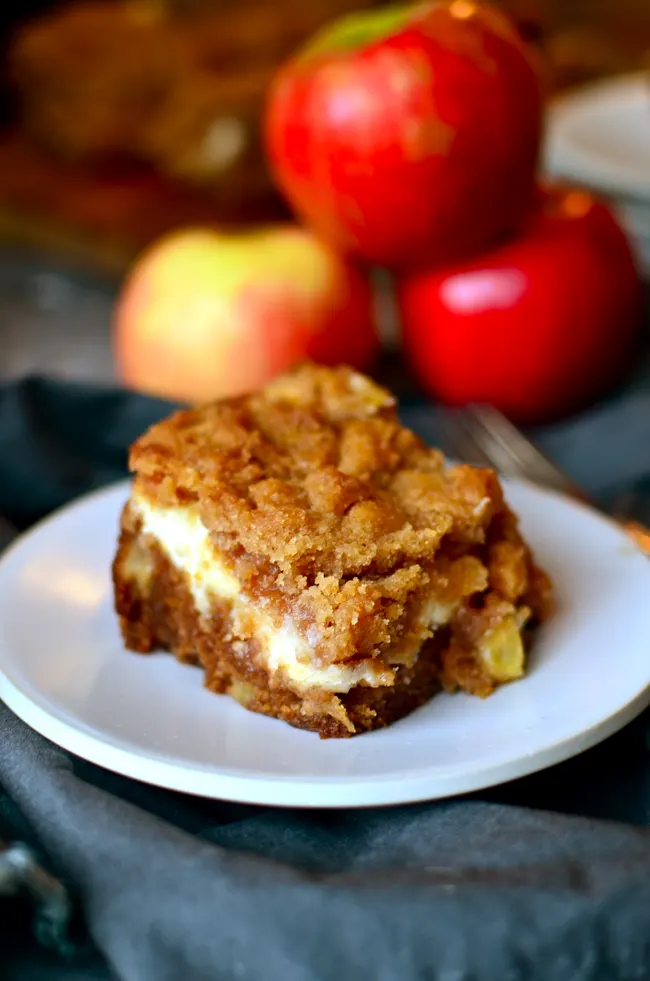 No coffee in this cake but the perfect recipe to go along with your next cup of coffee.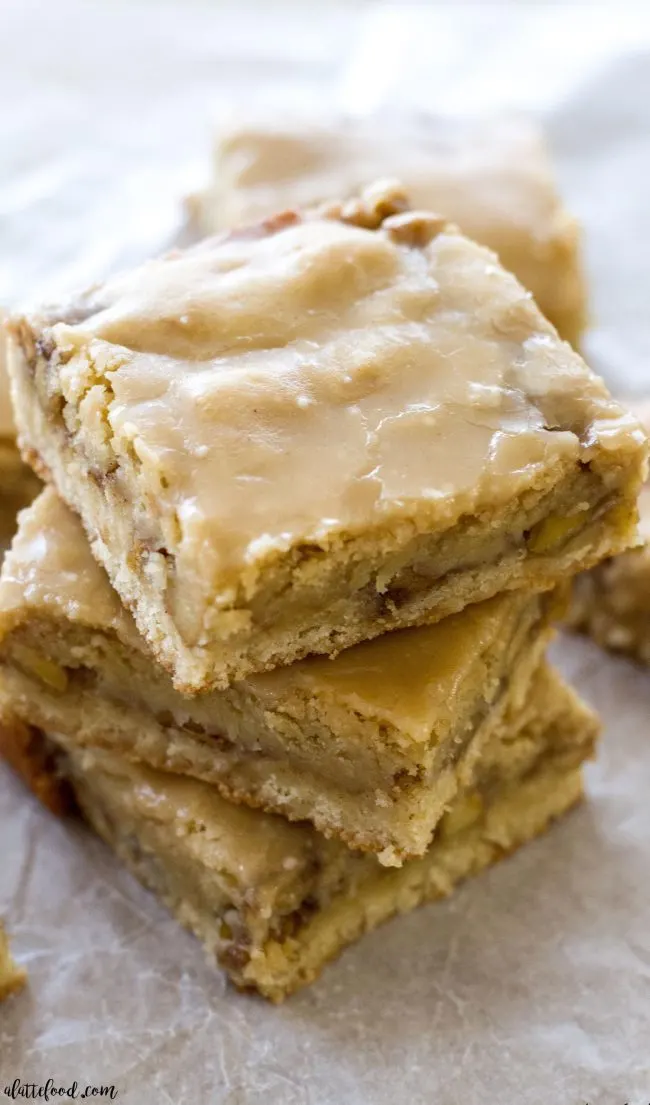 These chewy Maple Glazed Apple Blondies taste like sweet apple pie with a warm maple icing! This homemade apple blondie recipe is the perfect fall dessert! It's easy, super flavorful, and always a crowd pleaser! – A Latte Food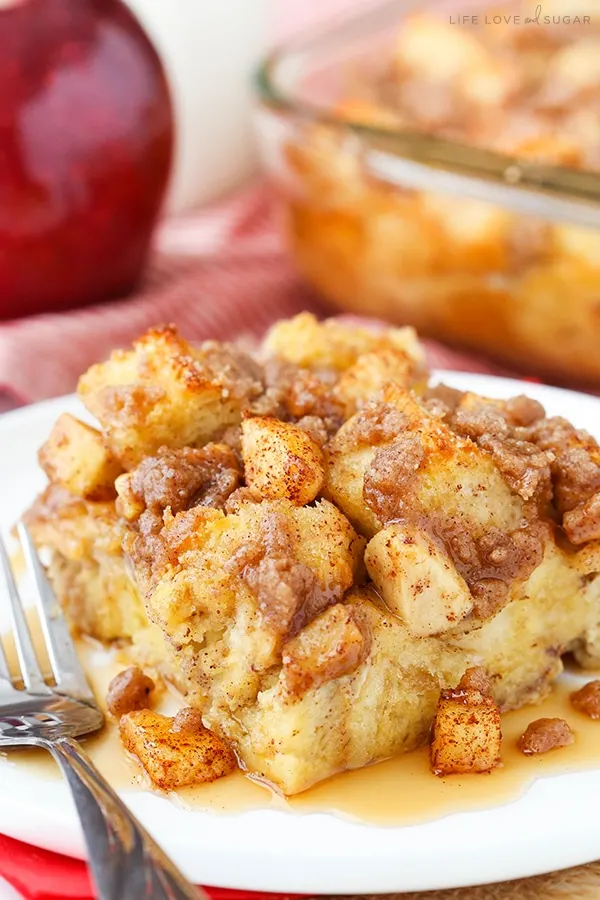 This Overnight Cinnamon Apple Baked French Toast Casserole is going to be perfect for the holidays and would be great for anytime you want a fun breakfast without a ton of work or prep! – Life, Love, and Sugar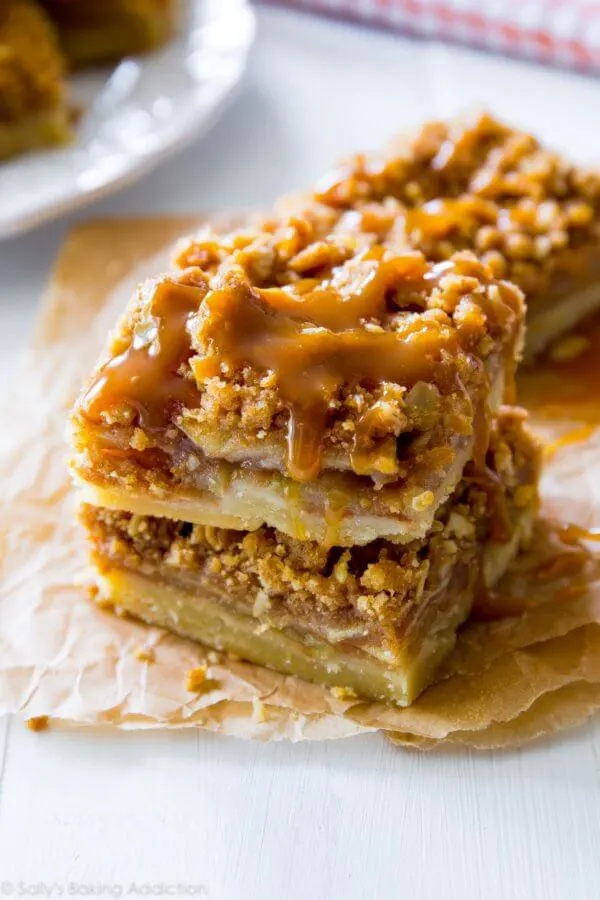 Apple pie is my favorite dessert, but baking this classic dessert as bars is so much easier! – Sally's Baking Addiction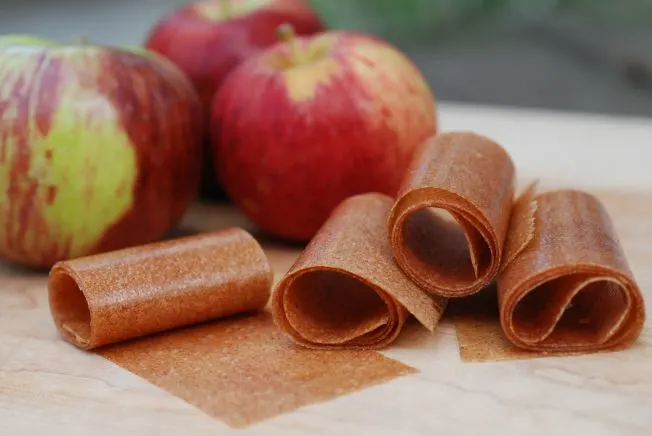 Create your own fruit roll-ups with this Apple Cinnamon fruit leathers. Great for a lunchbox treat.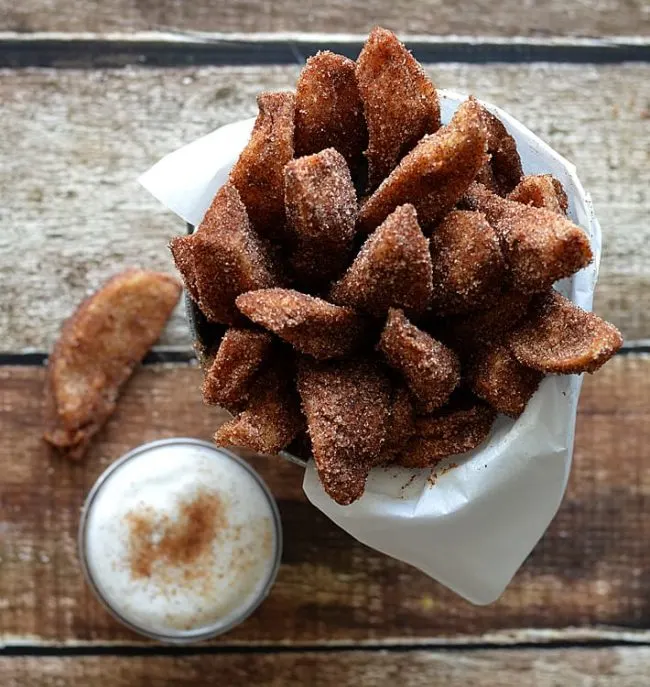 The cinnamon sugar gives these Apple Fries a deep, warm color. There is tartness from the apple, sweetness from the sugar and let's not forget the Vanilla Whipped Cream. – The Veg Life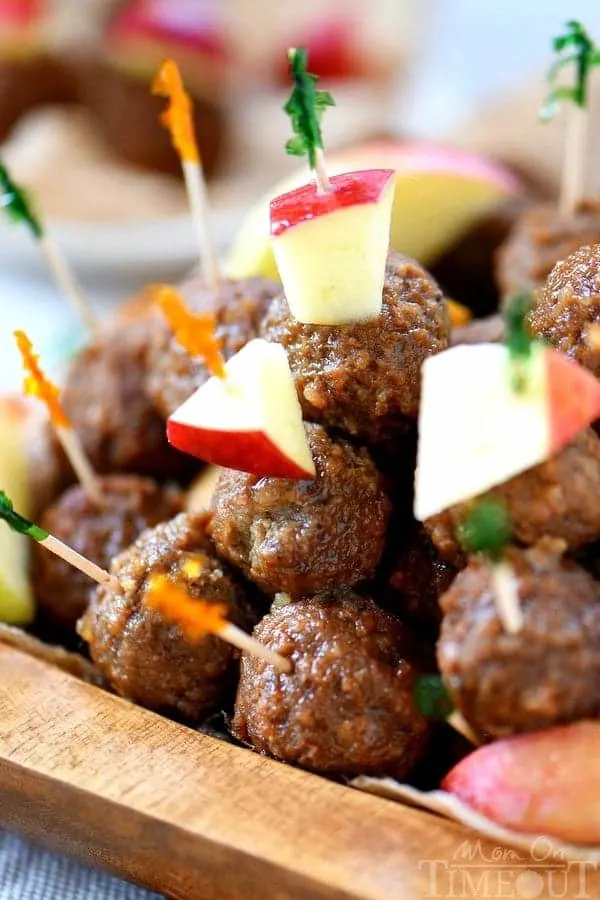 Easy Slow Cooker Apple Cider Maple Meatballs have all the flavors of fall in a tasty little package! Perfect for your next game day celebration! – Mom On Timeout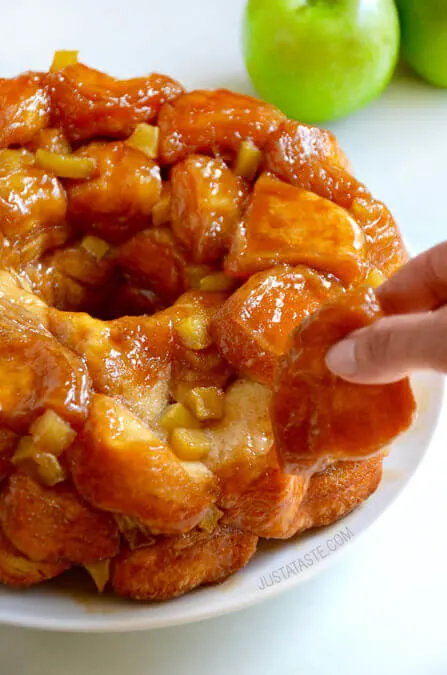 Everyone's favorite sticky pull-apart bread switched up for fall.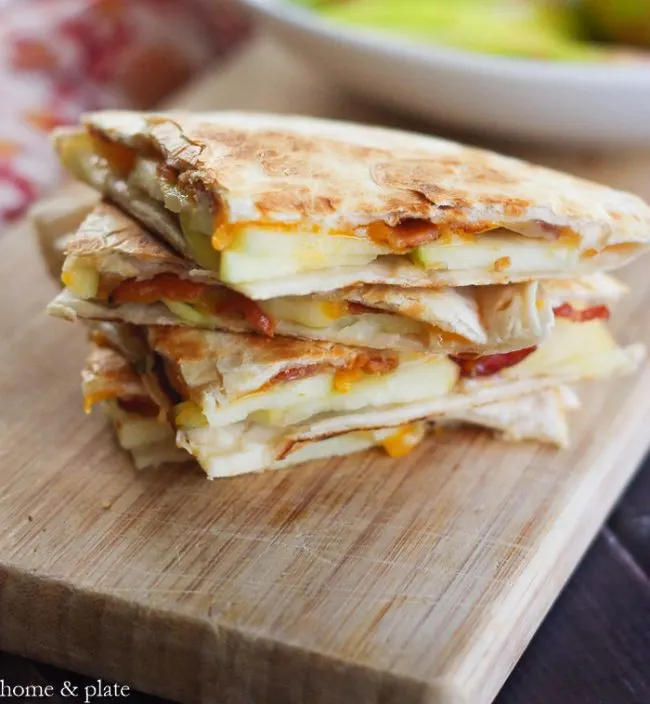 Enjoy sweet fall Honeycrisp apples by pairing them with salty, crisp bacon and sharp cheddar cheese in these lunchtime quesadillas. – Home & Plate
Here are a few things you might need to create some of these awesome and easy apple recipes.
[easyazon_link keywords="slow cooker" locale="US" tag="thgisli03-20″]slow cooker[/easyazon_link]
[easyazon_link keywords="9×13 baking dish" locale="US" tag="thgisli03-20″]9×13 baking dish[/easyazon_link]
[easyazon_link keywords="cinnamon sticks" locale="US" tag="thgisli03-20″]cinnamon sticks[/easyazon_link]
Loving these easy apple recipes? You also might like…
---