This is a sponsored post written by me on behalf of Miracle-Gro Gro-ables. All opinions are 100% mine.
If you have children then you already know; they like to get involved with anything and everything. That also includes gardening. So today I thought I would share a few tips with you for easy gardening with kids. Plus a fun DIY stone plant marker they can easily help create too.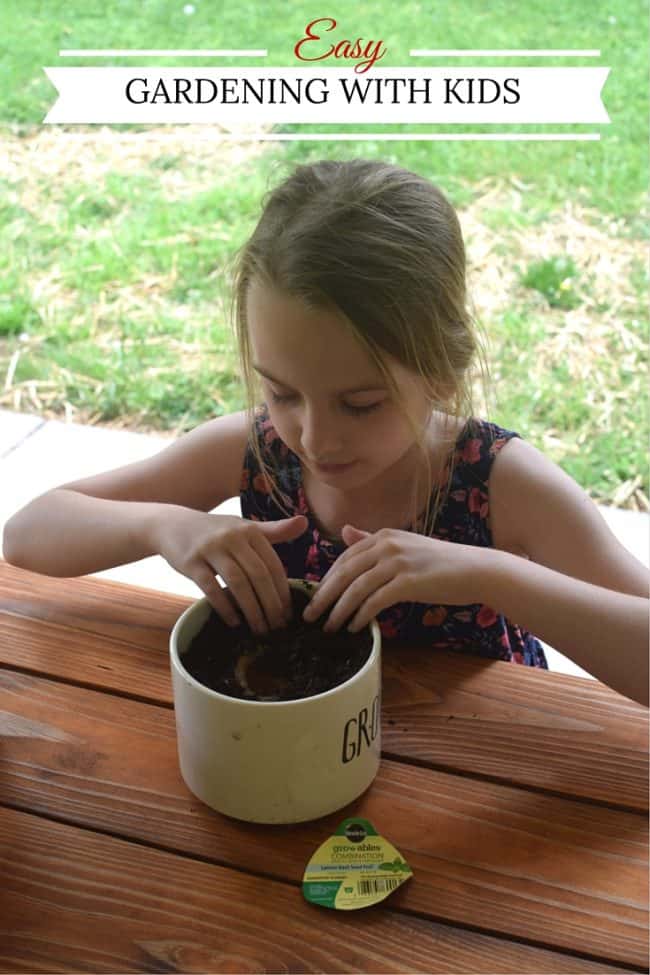 Easy Gardening with Kids!
My daughter is part of the gardening club at school so she has really gotten into watching plants grow and nurturing these seeds to something beautiful (like a flower) or something that we can eat, like all of these great seed pods.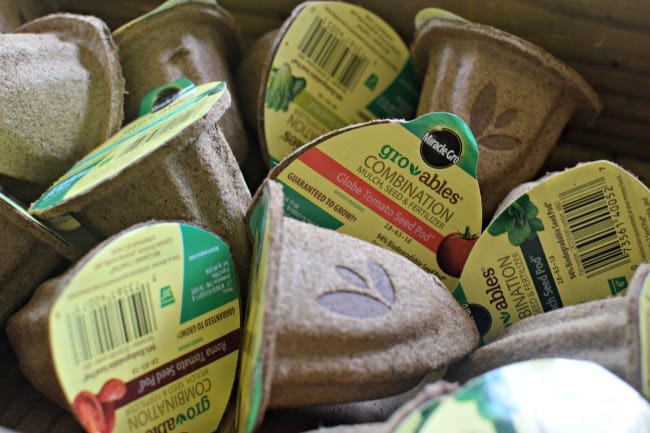 My first tip is letting them choose what they want to grow. It will be a great all around experience if they can decide what they want to grow, help with planting and be responsible for the maintenance the garden needs.
Gardening can require a lot of work when you start from packets of seeds. That is why we love the Miracle-Gro Gro-ables. Everything you need to grow your chosen vegetable or herb is found within the seed pod. All guaranteed to grow!
You simply just push the seed pod in until the top is level with the potting mix surface and get ready to watch it grow. Plant, water, and watch! In just about 1-2 weeks the seeds will sprout and you are well on your way to having some delicious veggies and herbs.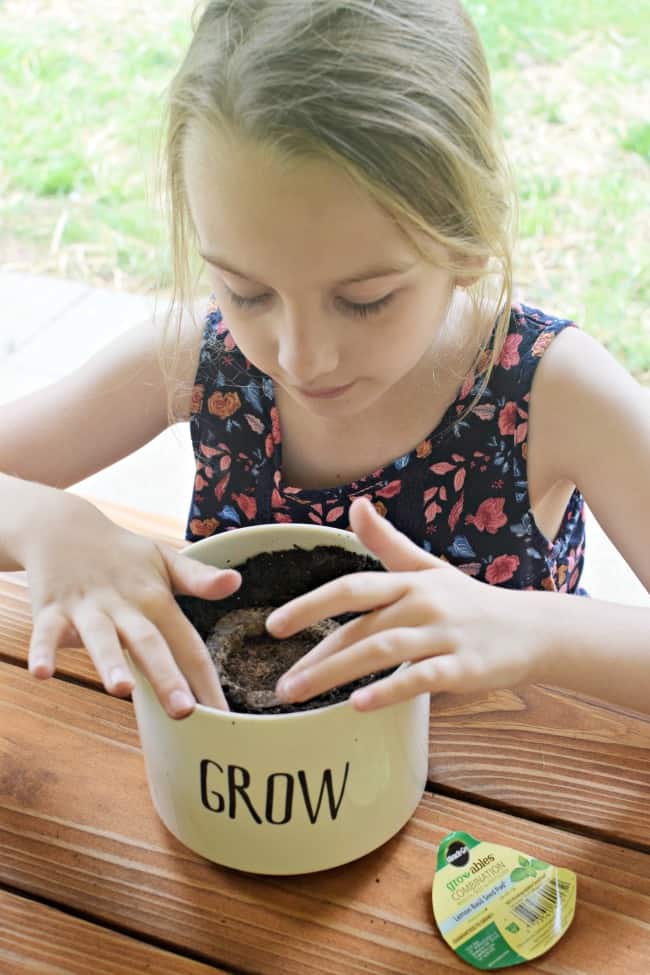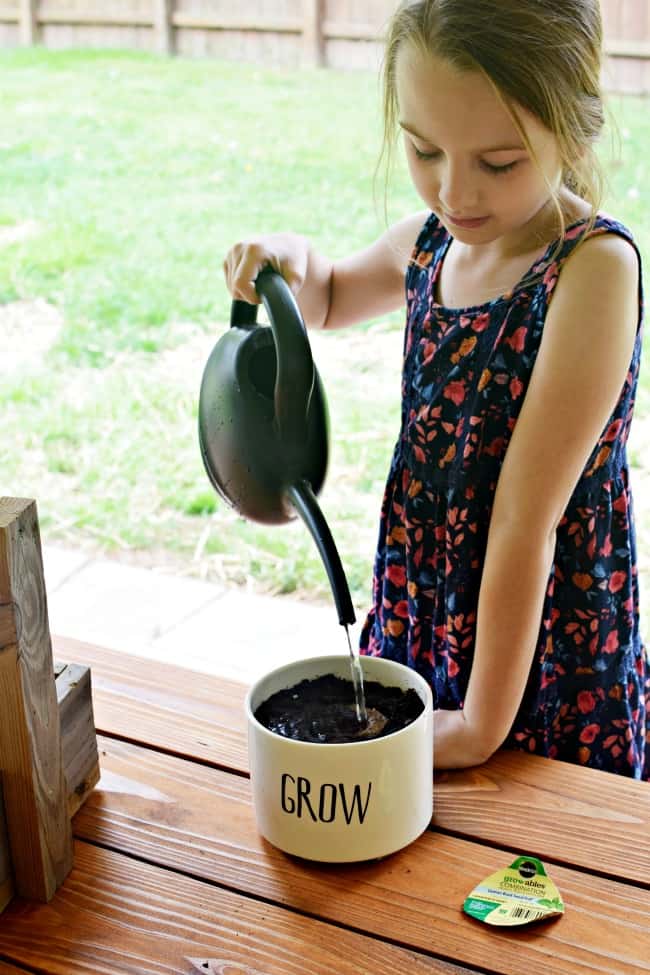 Winter is over! We want to get outdoors and our children need to get outdoors. Put on your play clothes and don't worry about getting a little dirty. Surprisingly kids wash up fairly well.
My daughter likes to explain about all sorts of things as I am sure your children do as well. Ask them questions about how they think the plants will grow. What will they look like or how big do you think your fruit will be. You could even start a journal so that they can keep track of how the plants are growing each and every week.
Keep it fun and exciting!
Let's face it, kids get bored and distracted easily. By using Miracle-Gro Gro-ables that makes the whole process easier is key. You can also add in other fun things like special garden gloves, tools, and water supplies specifically for them. We even created fun DIY stone plant markers.
All you need for this easy project is stones and paint markers. You could make all sorts of designs on the stone and even draw a picture of the fruit or vegetable you are growing.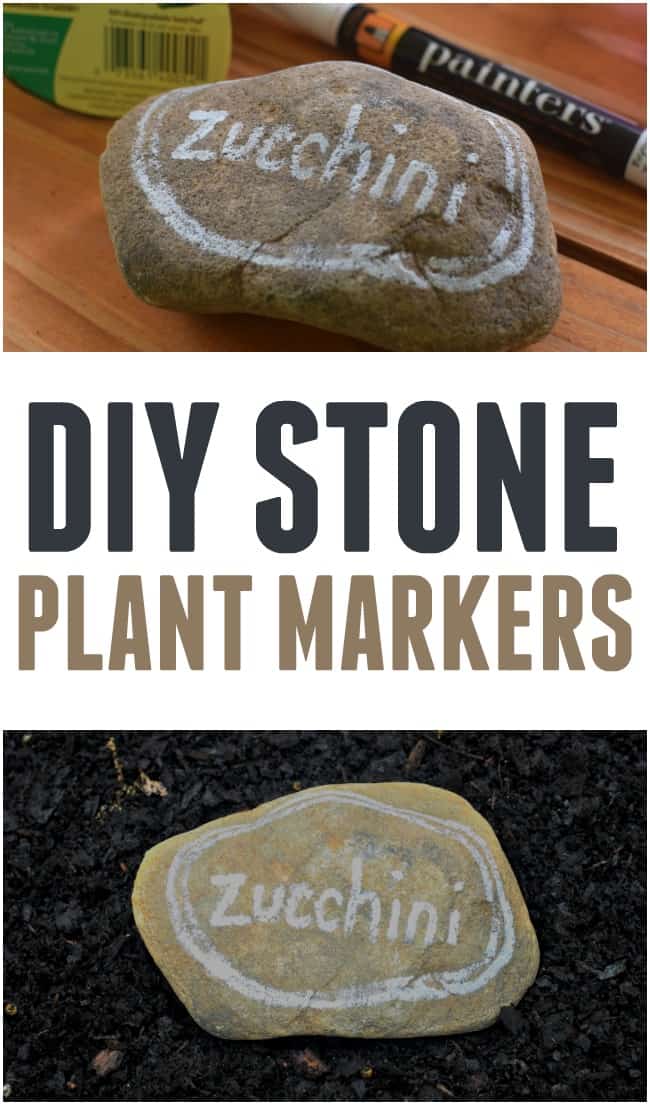 I hope you will all take the time this spring and summer and have some fun gardening with your kids. It is important to spend time outdoors and connected with nature. Miracle-Gro has started the Gro-ables Project; a movement to share the joy of growing herbs and veggies while giving kids a chance to get hands-on learning experiences. Join them and me by planting your own Gro-ables and share your story or tips on easy gardening with kids.