So many of you have loved the Farmhouse Printables to decorate your home so there was no questioning that you would love some more ideas on how to decorate with the farmhouse style.
I am loving every single one of these Farmhouse Storage and Organization ideas and can't wait to try some of them out in my own home soon.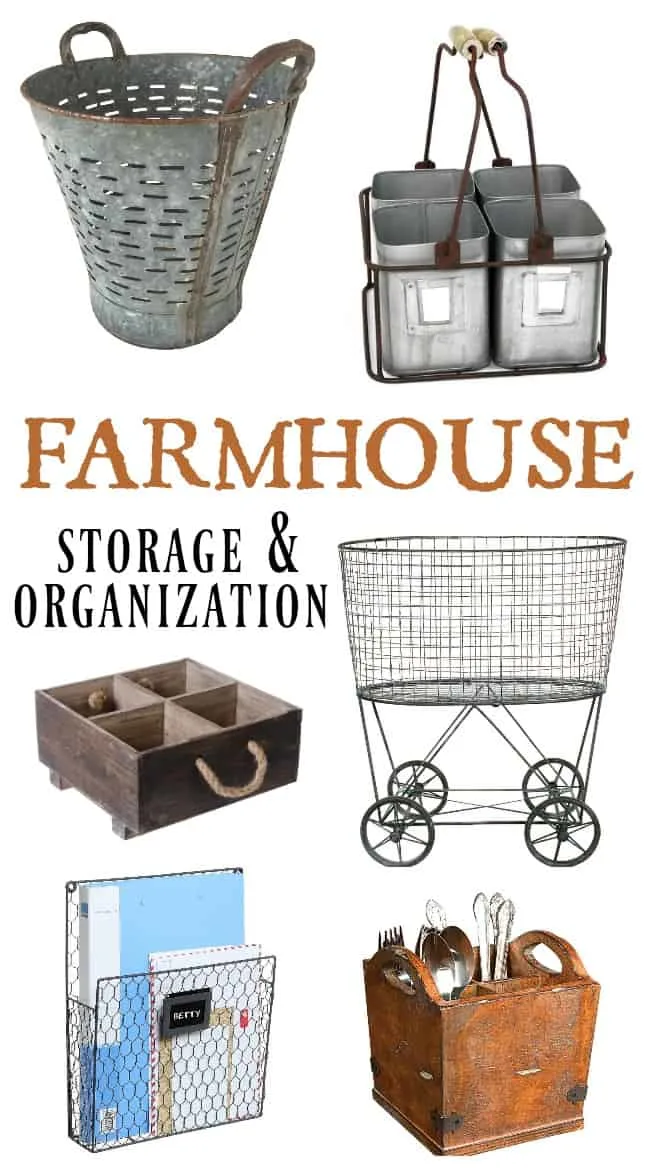 This post contains affiliate links.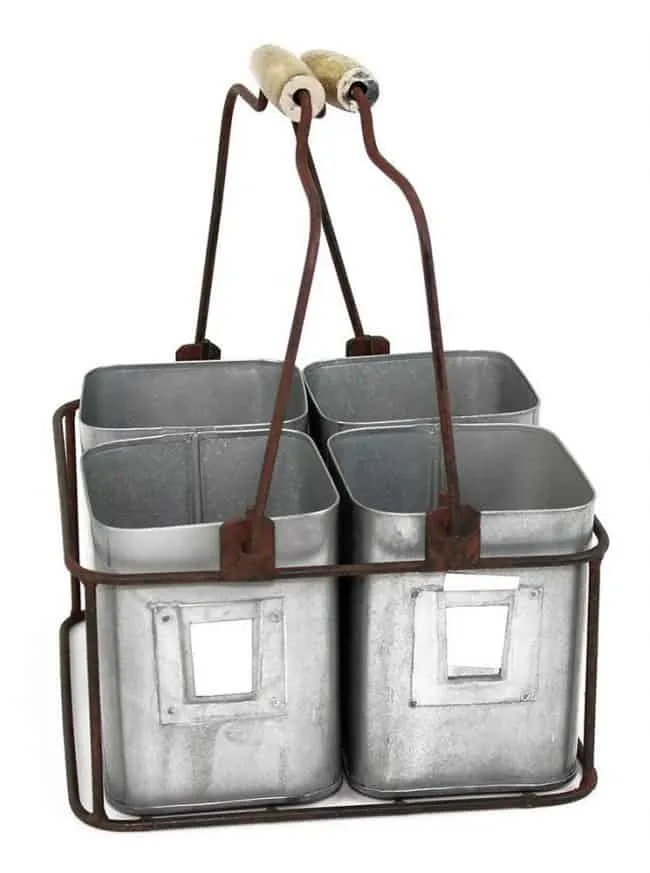 This gorgeous galvanized metal organizer is perfect for your office for pens, kids room for crayons or even a bathroom for makeup brushes and more.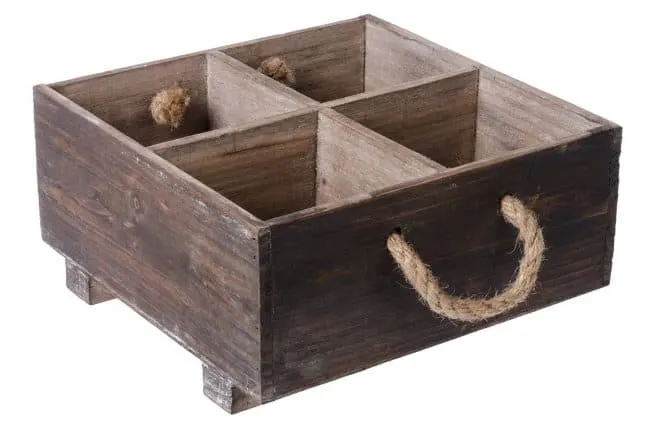 As I mentioned all the usual ideas for the metal organizer this wooden organizer would be great for all those same ideas. Plus what about vegetables in the kitchen? Love it!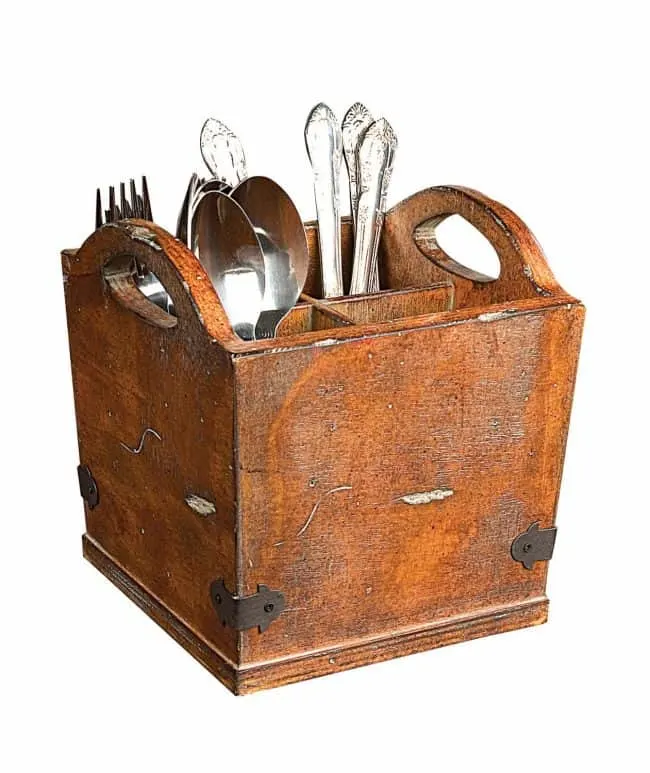 Organize all of your kitchen utensils or pencils and pens with this fun little rustic utensil organizer.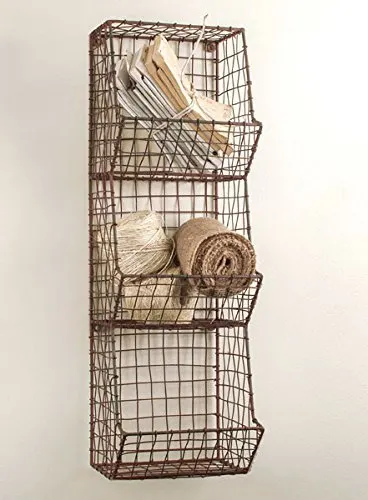 Why just throw your vegetables or craft supplies in a bin when you can use one of these super cute general store style multi-bin organizers?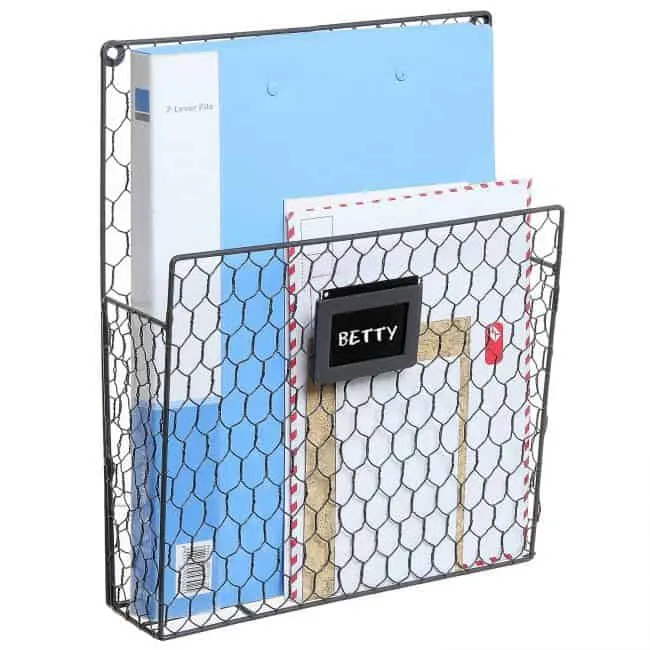 The sad fact is that we all have bills, why not organize them stylishly in this chicken wire basket. I love it.
I have one of these Olive Buckets and use it for a planter but there are so many ways you could use an Olive Bucket from storing crafts supplies to well just about anything.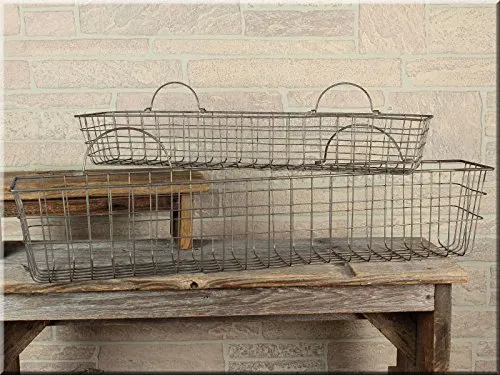 I need to find a place for these wall baskets in my home. I love them. They could be used for all sorts of organization.
Last but not least is this really fun laundry basket. Who says we can't have our laundry room farmhouse style too right?
---
If you loved these Farmhouse Storage and Organization ideas post you might also love these…