Show Mom how much you love her this Mother's Day with one of these super cute and easy handmade Mother's Day cards for preschoolers, or kids of all ages really.


These handcrafted, homemade cards show that you went the extra mile to make something from the heart.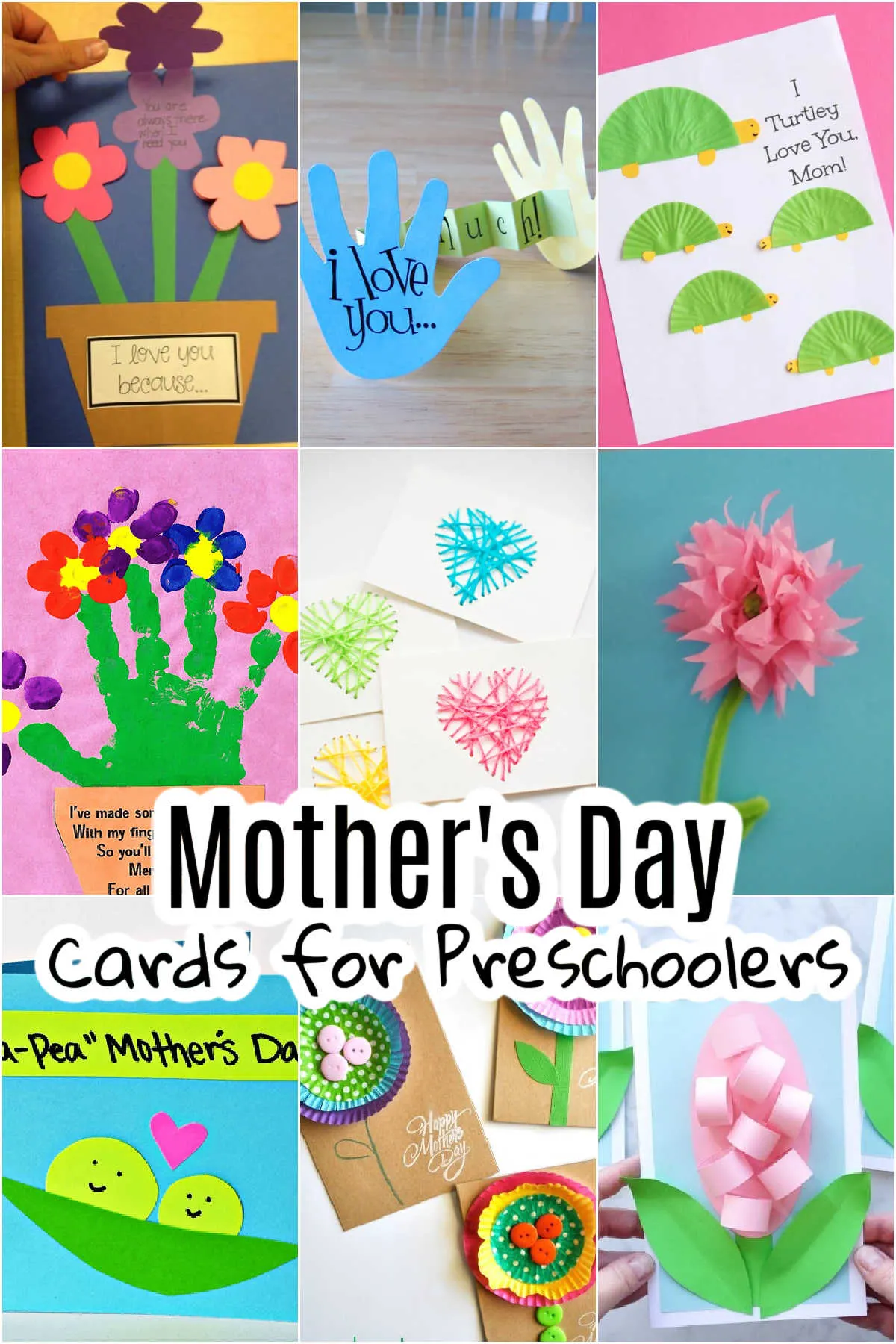 Mother's Day is coming and if you are still looking for that perfect card then you should definitely check out these ideas.


Grab your kids (great for preschoolers) and some quick supplies and get started with the easy step-by-step instructions.


Moms love DIY handmade cards. I promise!


Not only are all of these cards easy to make, but they're oh-so-cute, too!


Plus every one of them makes great cards for mom any time of the year, not just for Mother's Day.


So just in case, you need a Happy Birthday card or just an "I love you" mom card then these will be a hit.




How to Make Handmade Mother's Day Cards for Preschoolers


Yarn String Heart
Hello Wonderful


How sweet are these yarn-threaded cards? This will be an easy project for the littles and it gives mom a cute little frame-worthy art for the wall. Pop over and check out Hello Wonderful's full tutorial.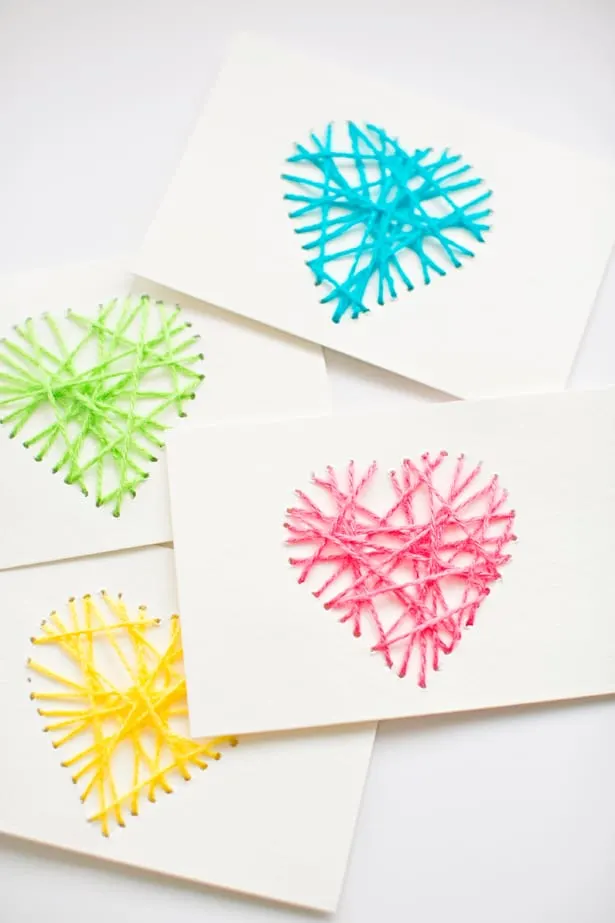 I Turtley Love You!
Sugar Aunts for Coffee Cups & Crayons


I can't even with how sweet these turtles made from cupcake liners are. I mean, I turtley love it!! Sugar Aunts shows you exactly how easy it is to create these little cuties.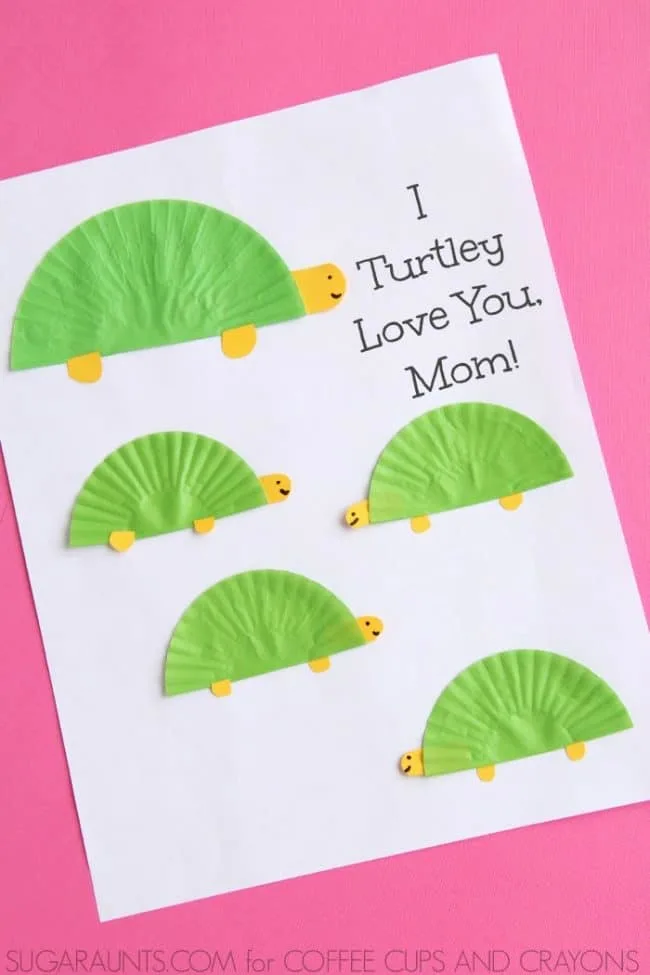 I Love You This Much!
Day in My Life


We have done this one before and it still continues to be one of my favorite handmade cards. Create these with the full instructions on A Day in My Life.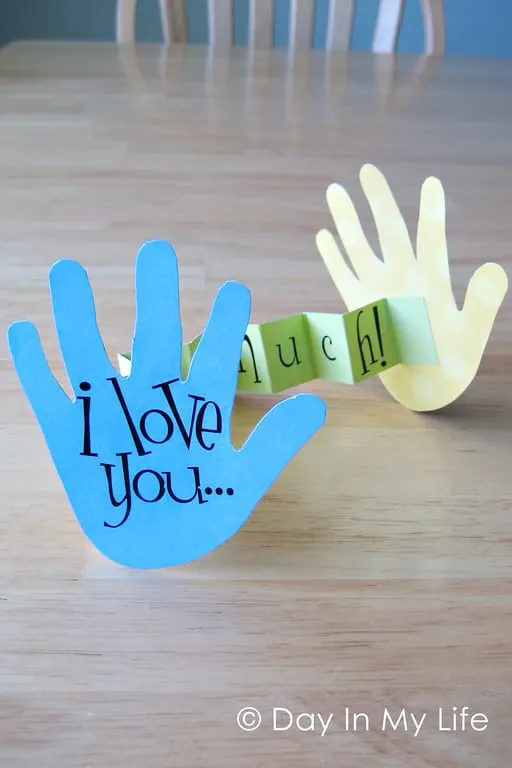 I Love You Because…
First Grade Smiles


What mom wouldn't love a card that tells them all the reasons they are loved? I know I would love it.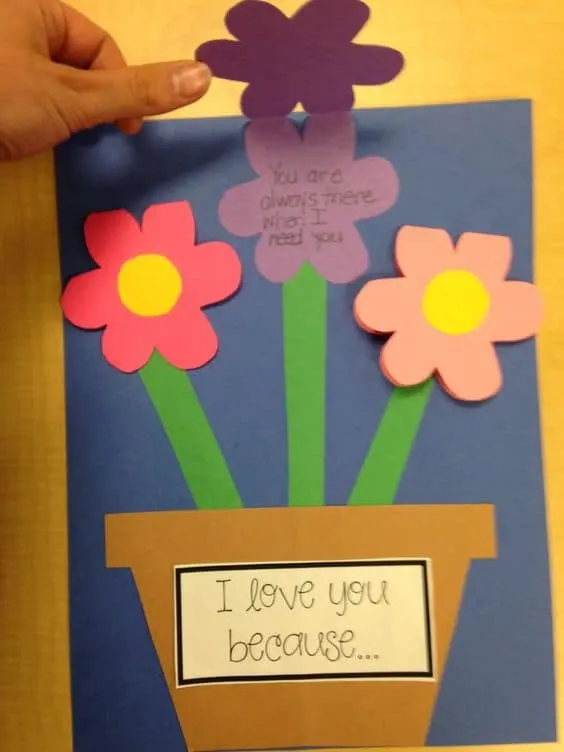 Ha-Pea Handmade Mother's Day Card
Crafty Morning


Ha-pea… so sweet… Mom and daughter or mom and son… Like two peas in a pod. 🙂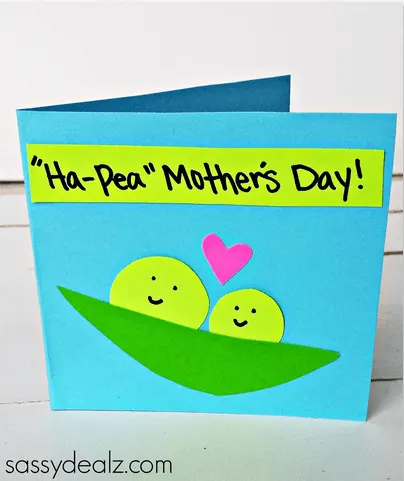 Cupcake Liner Flower Card
I Heart Crafty Things


Like the turtle card, this flower card is also made with cupcake liners. So creative! I heart crafty things' shows you all the details to create them.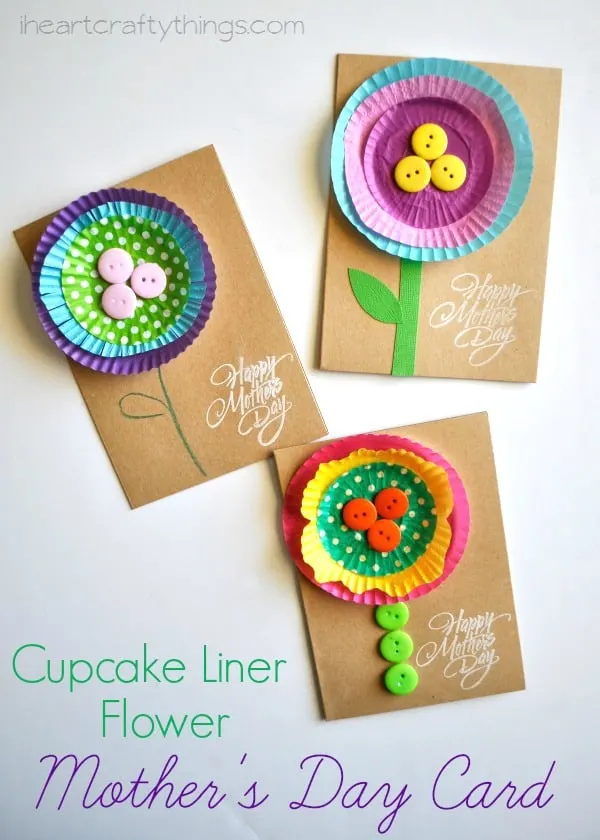 No one can "bee" a better mom card
Crafty Morning


"Have your kids make this adorable fingerprint bee Mother's Day card! It's so cheap to make! In fact, we used 50 cent acrylic paint from Walmart, a free pink paint sample, and a 50-cent black Sharpie to do it!" – Crafty Morning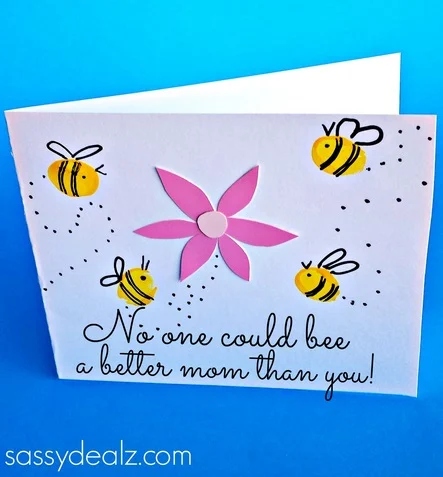 3D Flower Mother's Day Card
Real Life at Home


Surprise mom this Mother's Day by making her a 3D Flower Mother's Day card. It's a handmade card created from scratch, which will surely make Mom feel truly special.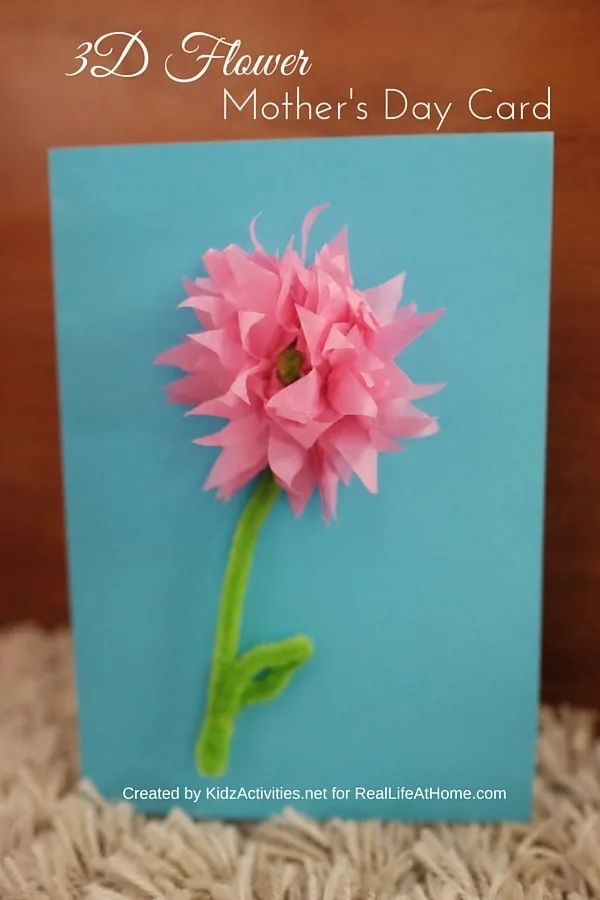 Handprint and Fingerprint Flowerpot Card
Fun Handprint Art Blog


Using handprints and fingerprints to make cards is always extra special because you can remember just how little their little hand was when they gave it to you. Love this card idea!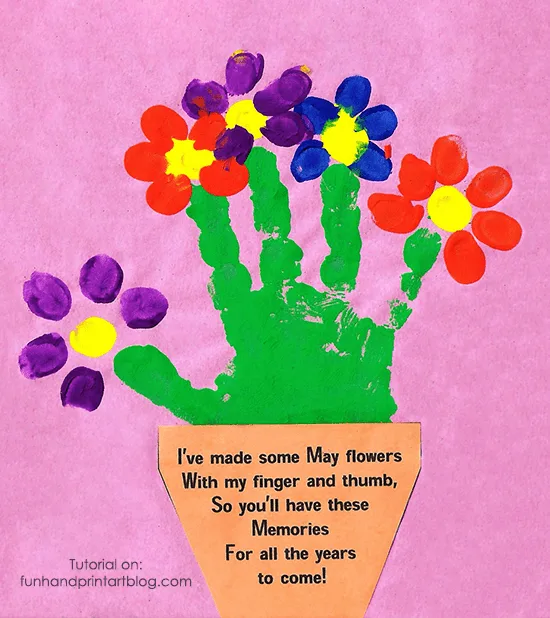 Hyacinth Flower Mother's Day Card
I Heart Crafty Things


This Hyacinth Flower Card is super simple to make with the help of our flower template and Mom will adore it! The best part is that these flowers won't wither after a few days, so Mom and Grandma can keep this beautiful Mother's Day card for years to come.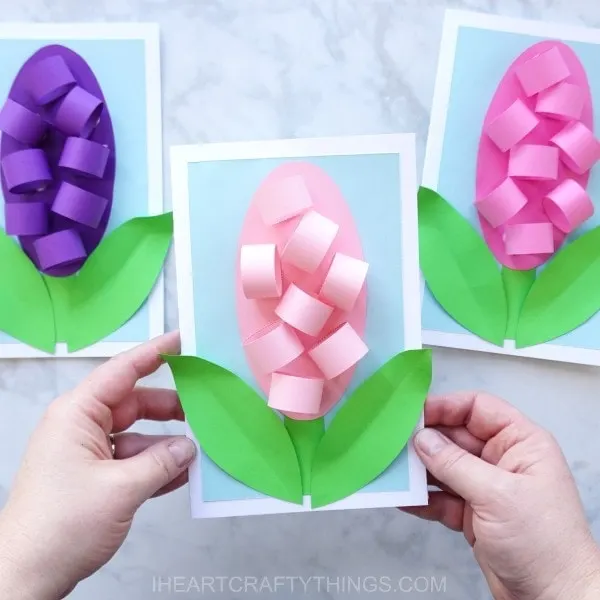 Here are some items you might need when creating these fun and adorable, creative Mother's Day cards for mom.


If you love these Mother's Day Cards for Kids and they were a hit for you then you might like these other ideas as well.