This is a sponsored post written by me on behalf of
The Gorilla Glue Company 
. All opinions are 100% mine.
Maybe you have an inherited rush seated chair or lucked out and found one for a steal at the local thrift store. The unfortunate part is that it is a little rough around the edges. Don't fret… there is an easy solution on how to repair a rush seat.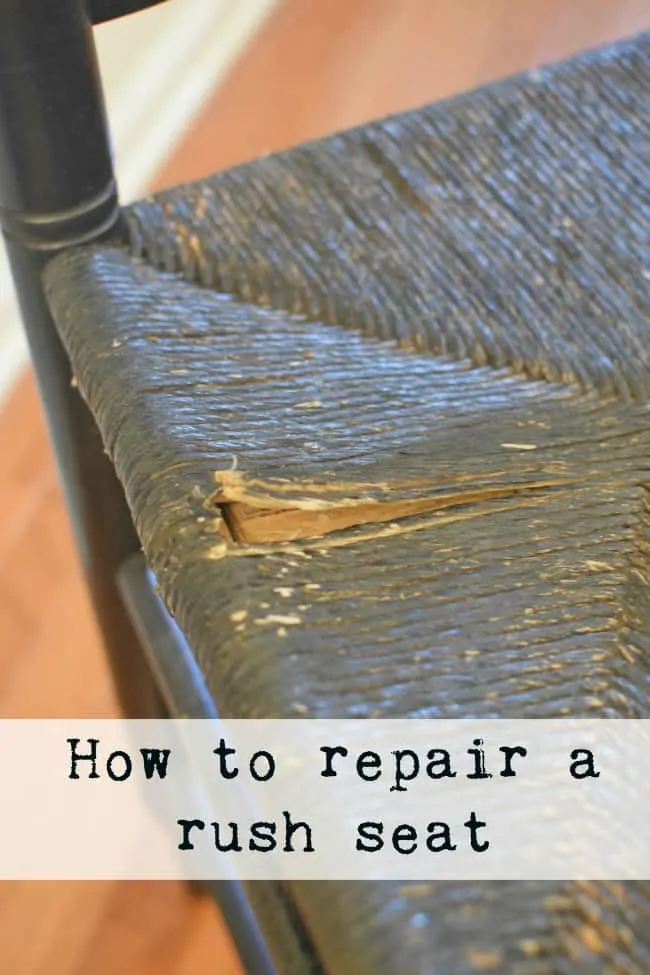 What you will need:
Hot Glue Gun
Gorilla Hot Glue
Gorilla Glue has launched a new line of hot glue exclusively at Walmart which is perfect for this repair project as it is 5x more durable than your average hot glue stick. As we are repairing a seat, having a product that will last and stand up to tough impact is crucial.
It is also weather resistant which was a huge plus for me since I have my rush chair sitting on my front porch.
Instructions:
Locate the area of the damage on the seat and clean up any loose dust or trash.
Glue the rush strands down a little at a time so that you will get the best hold. You have a 45 second working time with the Gorilla Hot Glue sticks.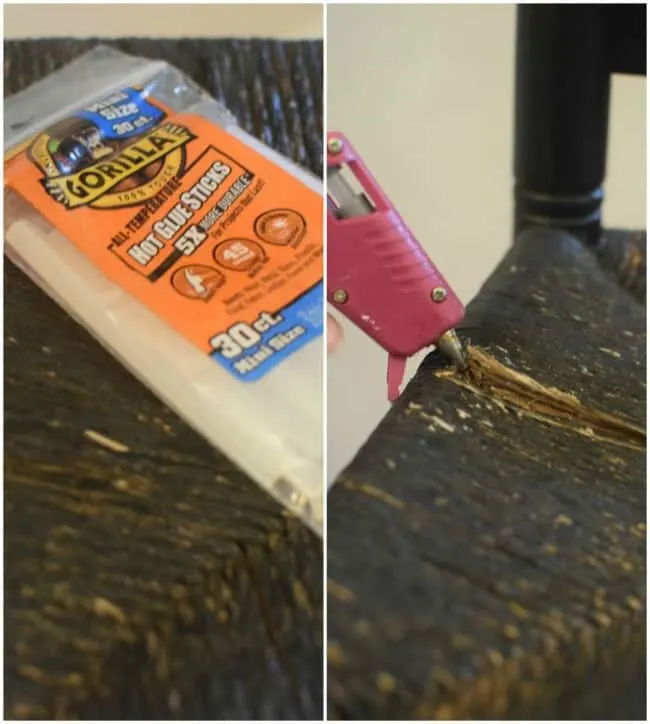 Once you have all of the rush strands glued, apply pressure with a clamp and allow to fully cure.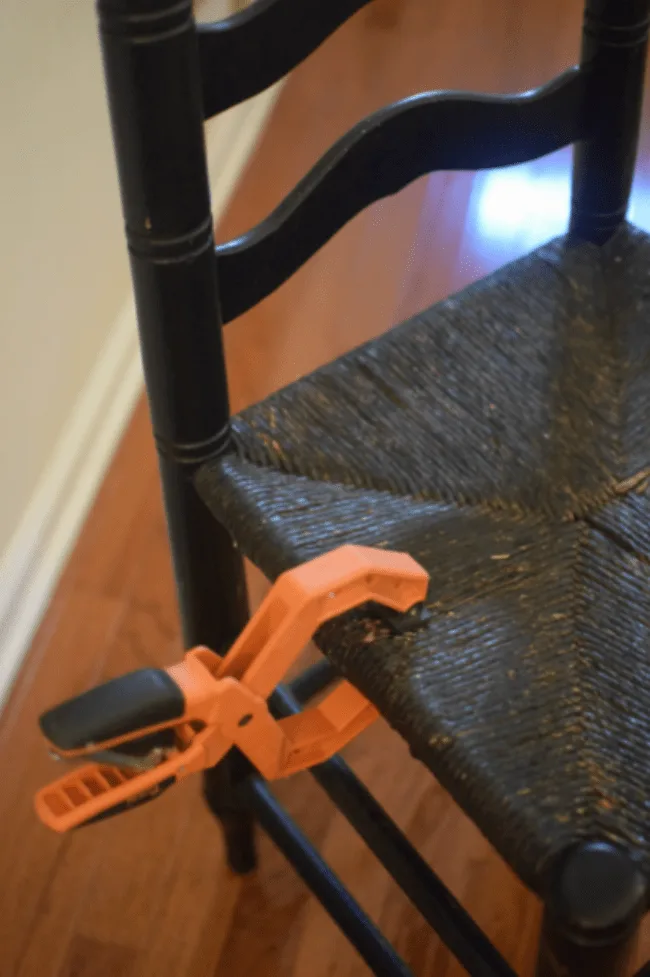 If you have the original rush coloring your chair will be ready to go. If your chair is painted like mine you will want to touch up any paint if needed.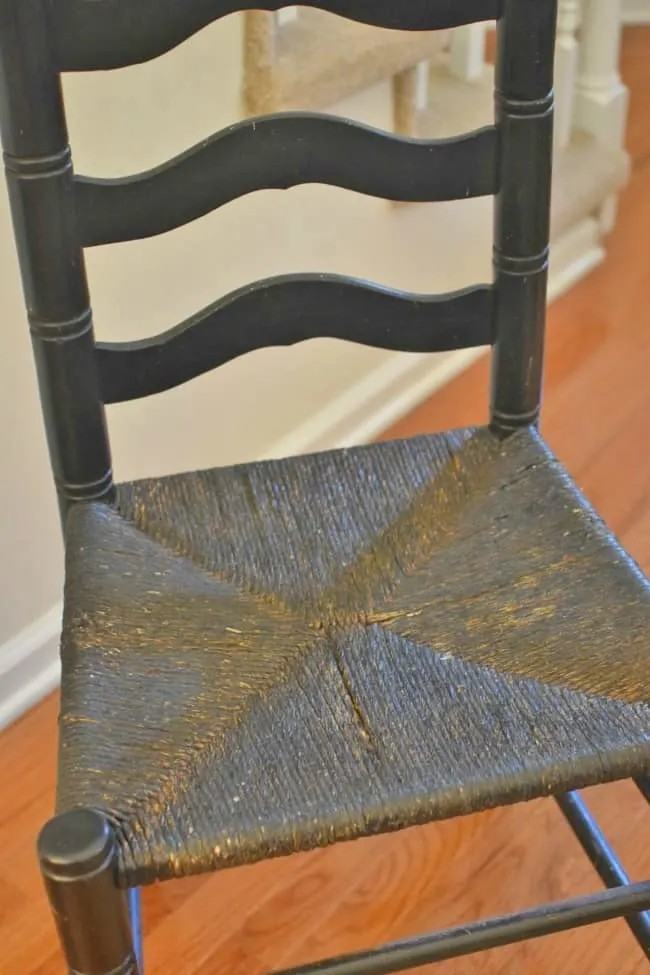 I got off fairly easy with my seat repair. Sometimes you have complete pieces of rush missing. No worries, this can be repaired too. All you will need to do is purchase some extra rush strands.
These strands are paper so you will be able to unroll and open up the ends a little. Unroll part of the edge, then using your Gorilla Glue, glue in the other seated rush by wrapping the paper around the frayed rush strand. Glue the rush strand down and then attach to the other frayed side using the same wrapping method. At this point clamp and allow to set. The new rush piece will look new compared to the other worn seat so you can use an awl or pick to create texture to the new rush. Just don't go crazy, otherwise, you will be starting the repair project all over.
If you don't have a rush chair to repair that is okay too. The Gorilla hot glue is great for all kinds of projects. You can use Gorilla hot glue sticks in high or low-temperature glue guns. Which makes this glue great for wood, plastic, metal, glass and more on the high setting or floral, fabric, foam and jewelry on the low temperature. Super versatile for any project you have planned.
Enter to win a $250 Walmart gift card and get your repairs or projects started today.