This post is sponsored by Ragu but the content and opinions expressed here are my own.
Do you have a pizza night tradition in your family? If so then maybe this year is time for a little pizza night revamp with this tasty Pizza Pasta Bake.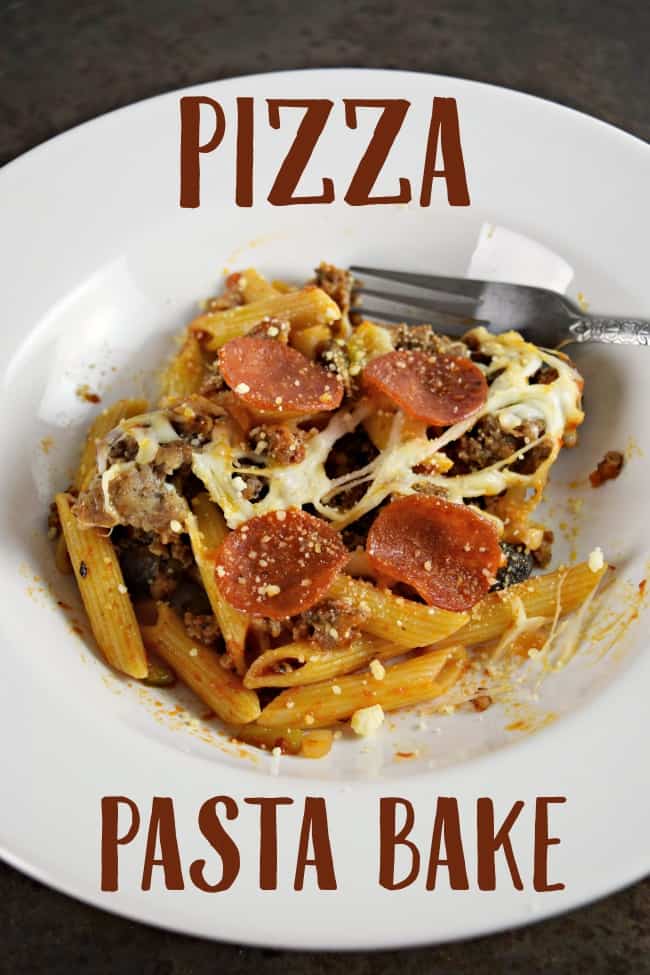 Ingredients:
1 package (16 oz) penne pasta
1 lb sweet italian sausage (or sub for 1 lb of hamburger meat)
1 medium green bell pepper, chopped (approx 1 cup)
1 medium onion, chopped ( approx 1/2 cup)
1 jar RAGÚ® Homestyle Thick & Hearty Traditional Sauce
1/2 cup mushroom pieces (or more depending on your love of mushrooms)
2 cups shredded mozzarella cheese (8 oz package)
1 small package sliced pepperoni
1/2 cup parmesan cheese (optional)
Directions:
Heat oven to 450°F. Spray a 12×9 dish with cooking spray or use one that is nonstick.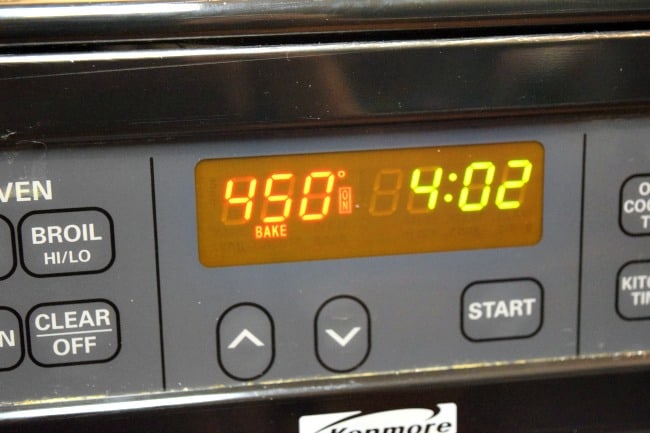 While you are waiting for your oven to preheat go ahead and cook your pasta as directed on the package. Also you can go ahead and cook your sausage, bell pepper, onion and mushrooms over medium heat until browned and the vegetables are tender.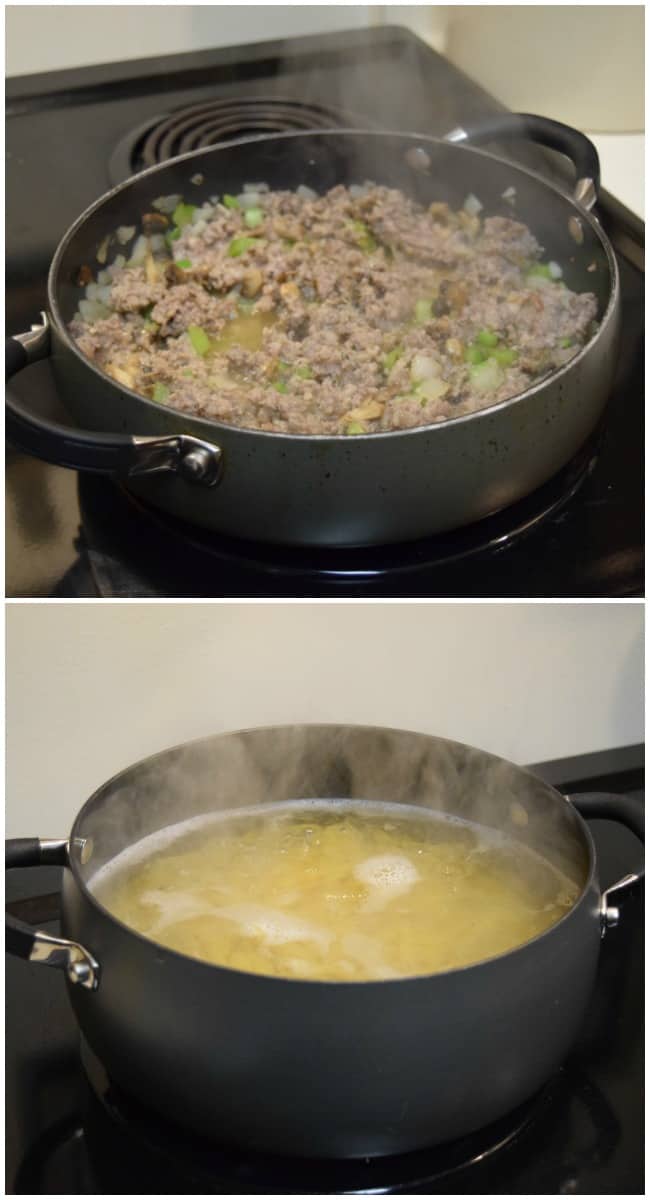 In your 13×9 baking dish mix together your pasta and Ragu sauce.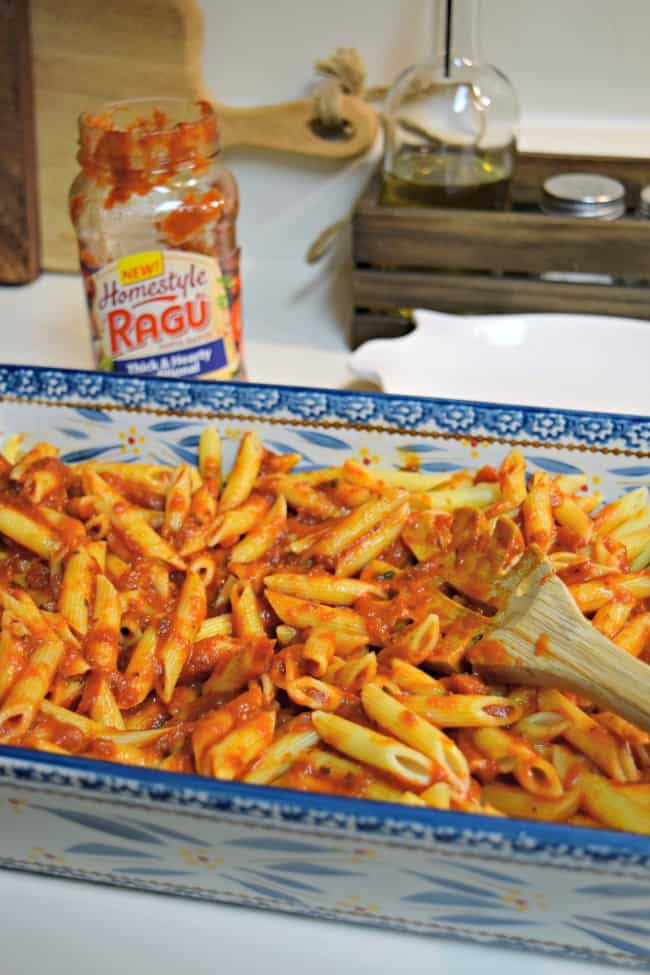 Add your sausage and vegetables and then top with cheese and pepperoni.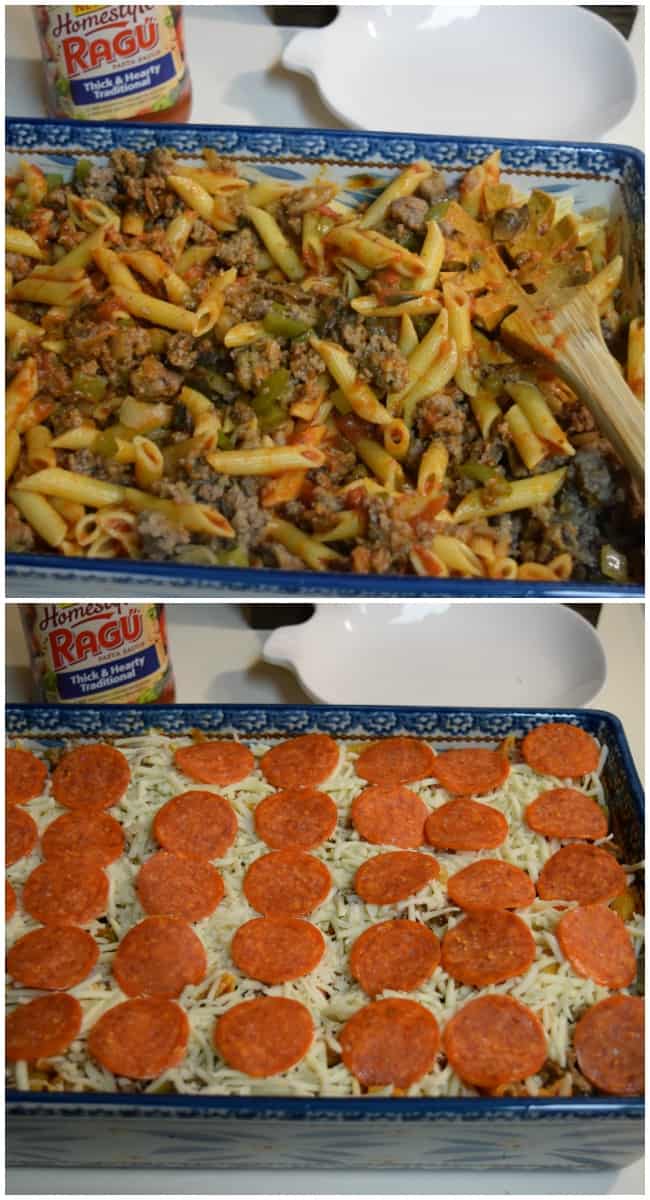 Bake uncovered for 10 minutes or until heated thoroughly and the cheese is melted.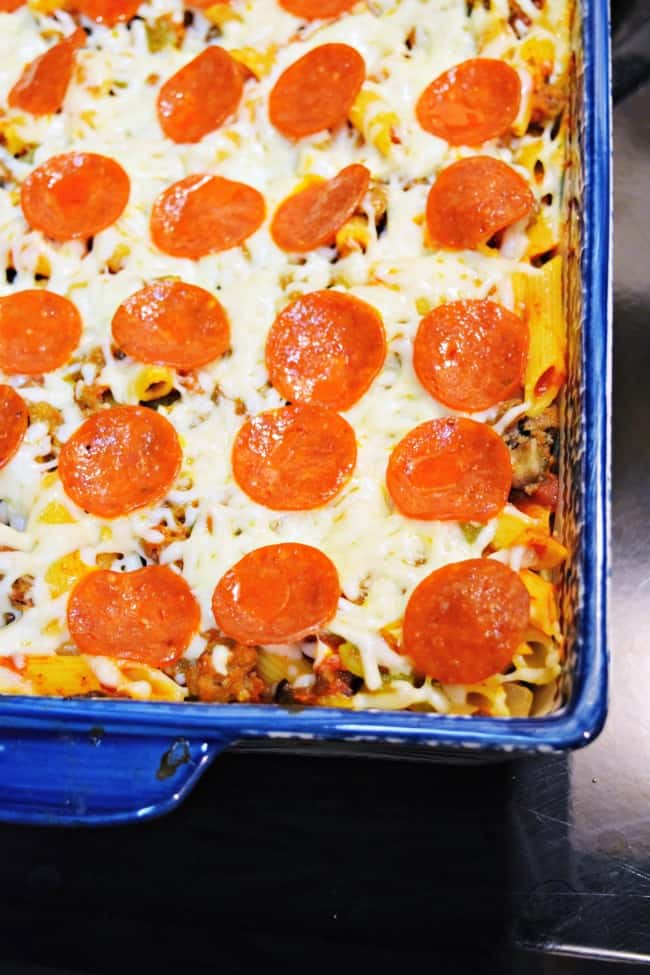 We love RAGÚ® in our house, with all their different sauces they easily integrate in every pasta dish we try. Learn more about RAGÚ® Homestyle Sauces and discover more recipes for the family here.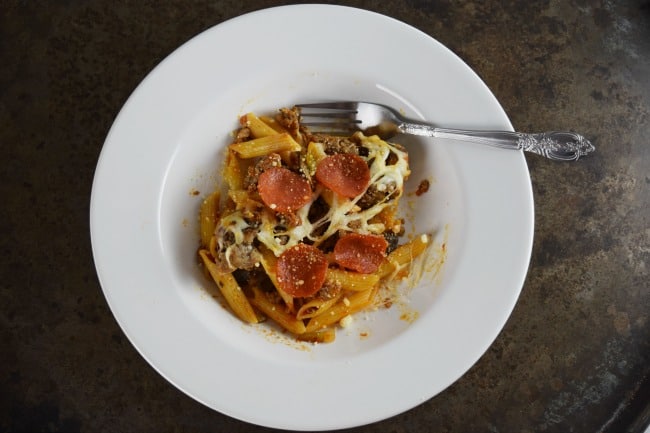 Want to print this recipe?