This post was sponsored by Oriental Trading! Thanks for all the supplies needed to create these awesome treats.
We are down to two weeks before my daughter gets out for Christmas break. Which means thinking about simple classroom treat ideas is in full force. This year with the help of Oriental Trading I am putting together some fun candy sleighs and reindeer noses. If you would like to create your own continue reading for the easy step by step instructions.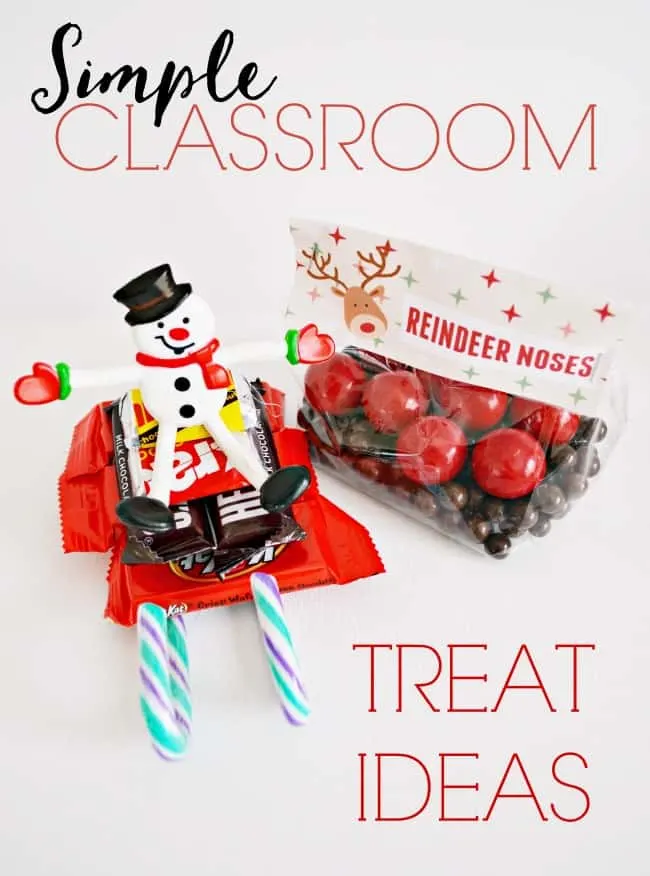 CANDY SLEIGHS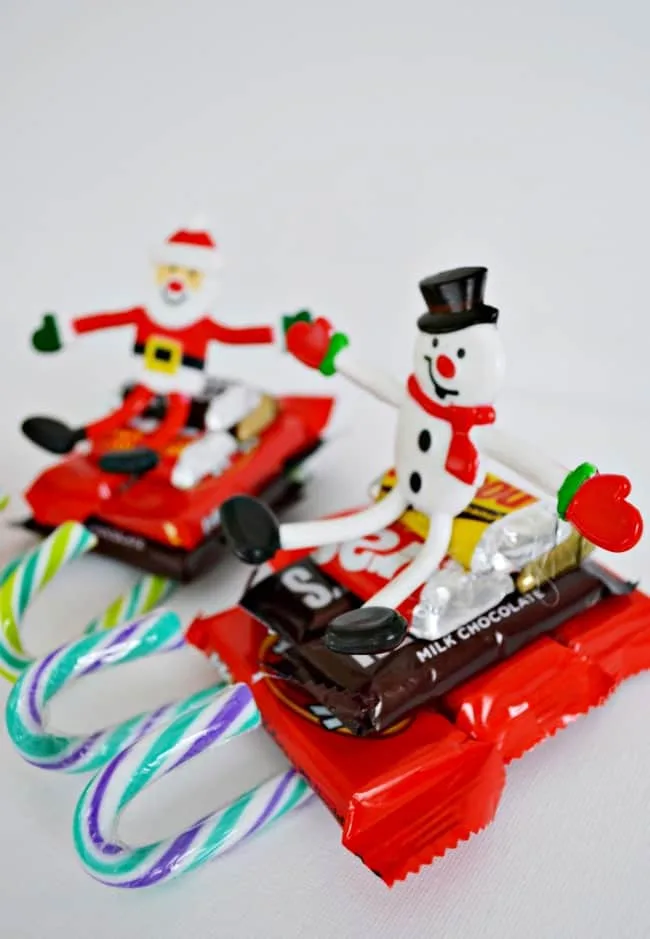 What you will need!
Glue Gun (low temp)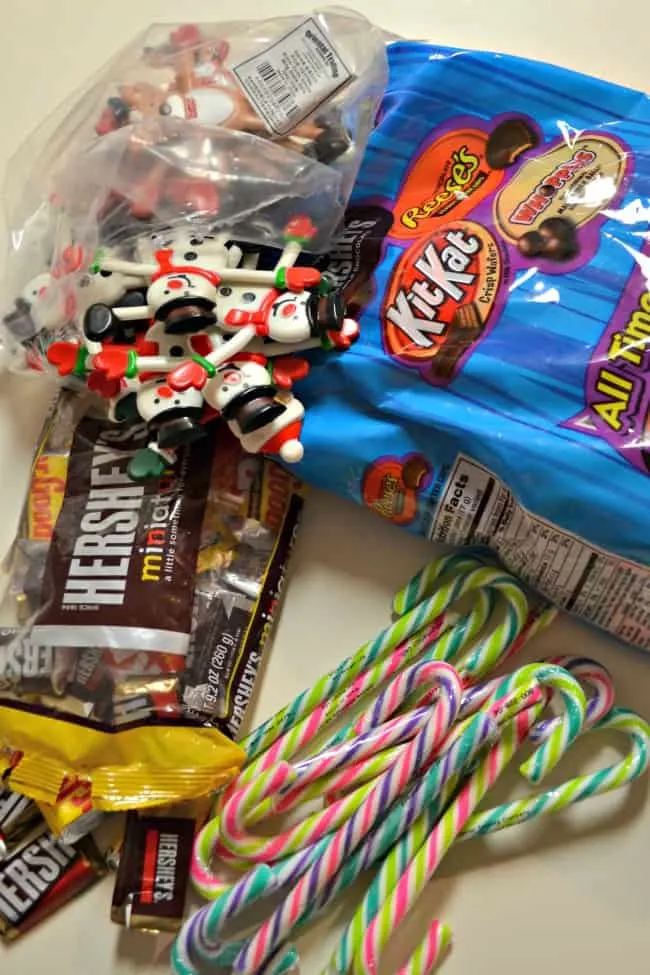 Directions
These candy sleighs are really easy to make. All you need to do is attach a base set of candy (such as Kit Kat's) onto the candy canes using a low temp hot glue gun. Then you will add a second layer, like Hershey's bars and then create the seats out of Hershey miniatures. Super simple! You can change up the candy too. Although I did keep the seat part made with the Hershey"s miniatures each time. The last part is to attach the little bendable character with a small amount of hot glue. The good thing about using hot glue is that it allows the candies and the characters to pop apart easily.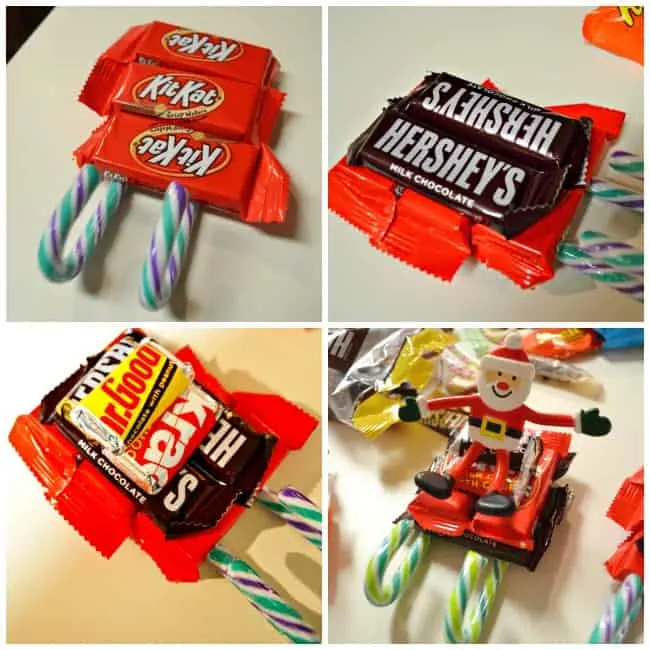 REINDEER NOSES
What you will need!
Stapler
Scissors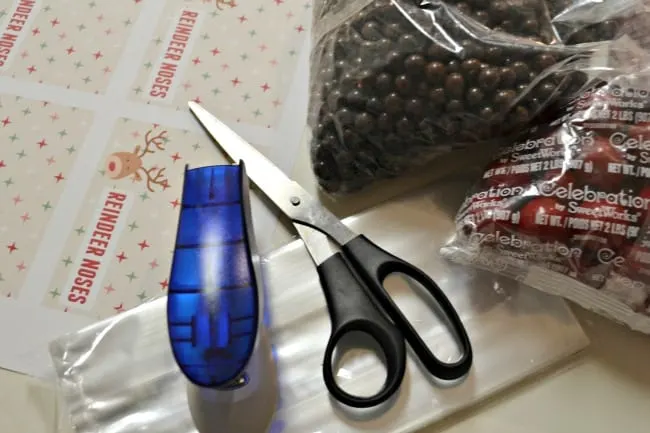 Directions
Once again this classroom treat idea is super simple too. All you need to do is print out however many reindeer noses printables you need. The printable has 4 per sheet. Then you will fill up your clear gift bags with candies and attached the printable using a stapler. You can fill them with all brown noses for regular reindeer, all red noses for Rudolph or a mixture of both which is of course my favorite.
I hope you liked both of these classroom ideas. If you have anymore feel free to drop a comment and let me know your ideas. Also if you create these yourself I would love to see them. Tag me on Instagram or you can share with me on Twitter or Facebook too.