Spring has finally arrived. Just take a look around and you will find that every garden center and nursery is filled to the brim with colorful flowers, mulch and lawn decorations. The time has come to start gathering your spring patio decorating ideas. The weather here is gorgeous and we have been wanting to spend every night outside enjoying the fresh air.
If you have been wanting to get your outdoor space decorated and ready for summer entertaining then keep reading for some great spring patio decorating ideas for you to consider. It is easiest to start with a blank slate and turn your space into something amazing.
I always start off with flowers. They are easily the perfect starting point to add texture and color to your space. You can either do this with the flowers themselves or fun and creative flower pots. We used an old wine barrel half to plant flowers in.
Of course, you can't enjoy the outdoors if you have nowhere to sit. We have a simple rocker option and a picnic table. We originally had a dining table but we felt like a picnic table fit our family of 3 more. We use it all the time now compared to how we used the table. Buy what works for your needs.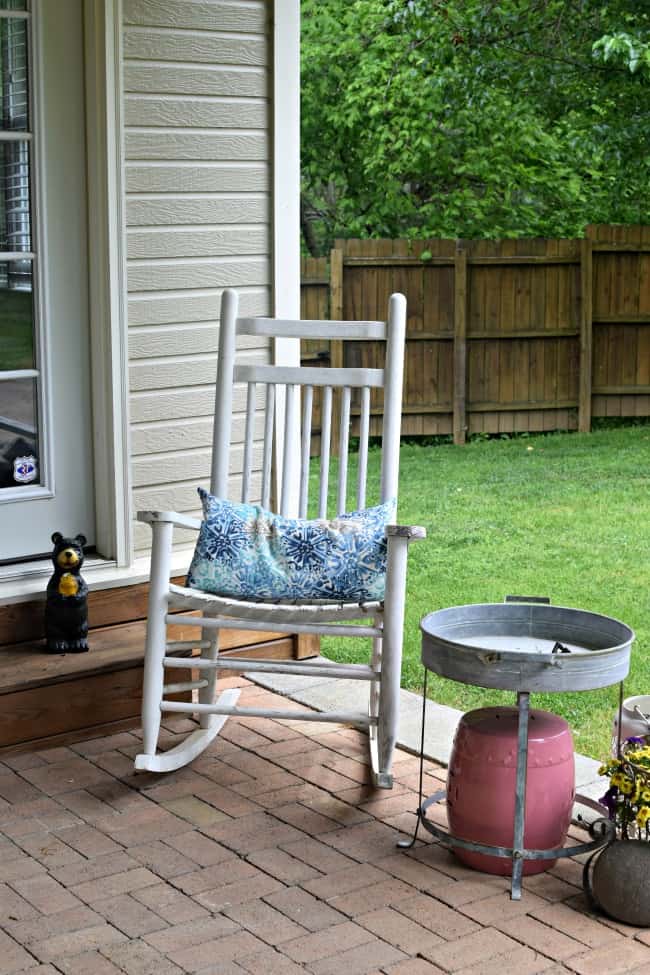 Our last step was adding in other decorations, like a wind chime and bird feeders to bring atmosphere to our space. I love to watch the birds eat and listening to the wind blow the chimes around. Bring in items that will entice you to use your space.
I teamed up with Wayfair to share with you how you can get everything you need right from their site. Check out my idea board for some of my favorite pieces.
SPRING PATIO DECORATING IDEAS
With summer approaching with a quickness, an outdoor space will almost likely become your family's favorite spot. I hope these spring patio decorating ideas will help you enjoy it even more.